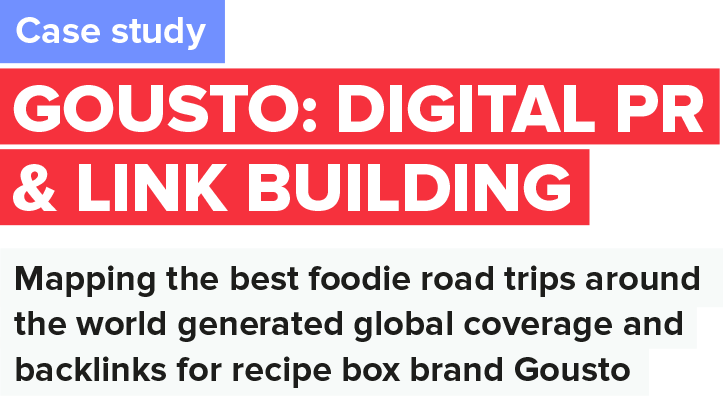 Campaign
Foodie Road Trips
Campaign goal
10 guaranteed links
Campaign results
23 links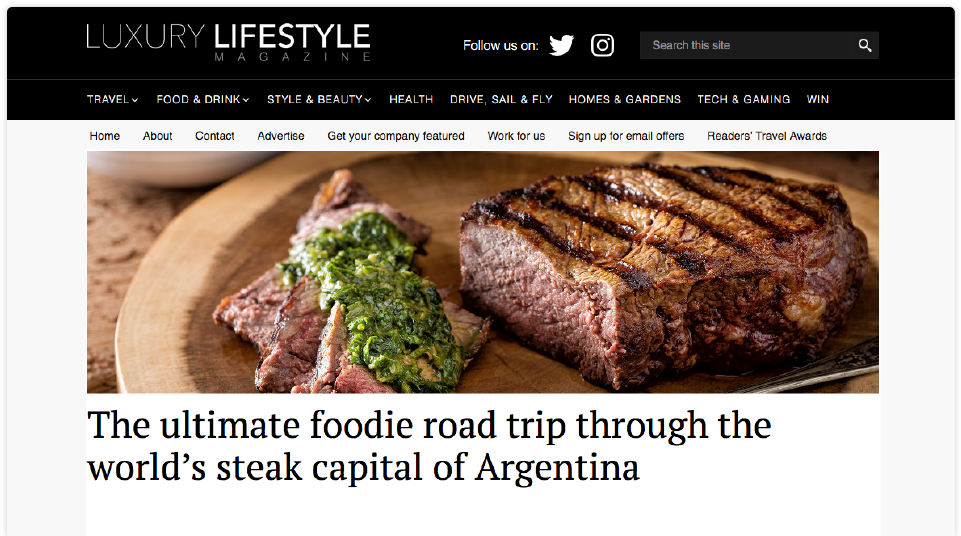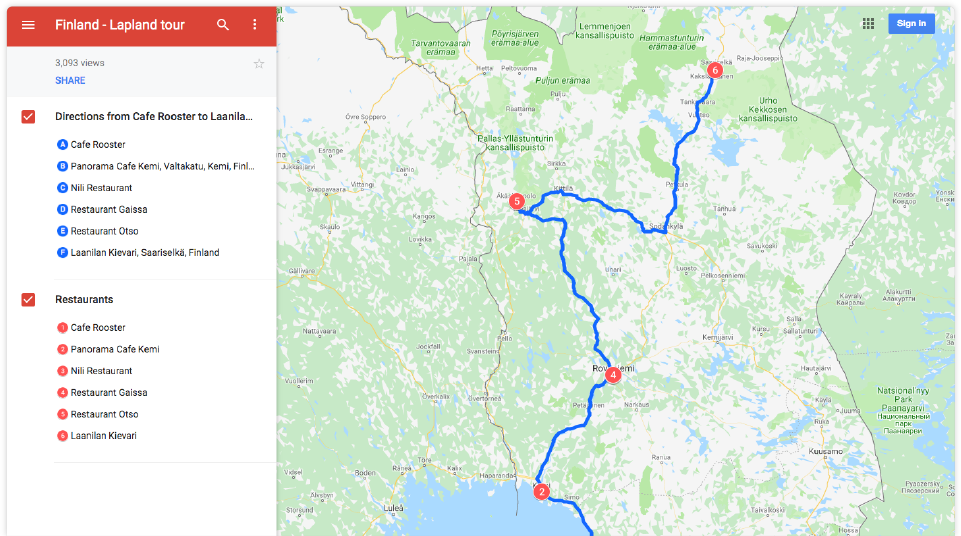 OBJECTIVE
Develop an irresistible digital PR campaign with accompanying onsite asset to encourage top tier publications to feature Gousto with a followed inbound link.
STRATEGY
Increase search engine visibility for Gousto within the recipe box category, through the acquisition of relevant and high-quality inbound links.
PROPOSITION
Gousto care about good food and the people who eat it, but sometimes life gets in the way. Gousto takes the hurdles out of home cooking leaving more time for what really matters.
TARGET AUDIENCE PROFILE
Health-conscious 25–55-year-olds with young families or professional couples.
THE SOLUTION
With more than 15,000 searches for 'Road Trips' each month, this was a topic worth exploring. Our campaign came alive when keyword research led us to topics such as 'Food Road Trips' and 'Junk Food Road Trips' which were the perfect fit for Gousto.

We developed a concept encompassing several different 'styles' of food-themed road trips, including a Sea-foodie Road Trip along the coast of Vietnam and A Belt Bustin' Texan BBQ Adventure to name just two. Our food-themed road trips came complete with real traveller imagery and embeddable Google Maps of the journey to give writers a real taste for the foodie adventures.
CAMPAIGN HIGHLIGHTS
Multiple travel and lifestyle publications picked up the Foodie Road Trips campaign, with one outlet featuring all 8 of Gousto's road trips!