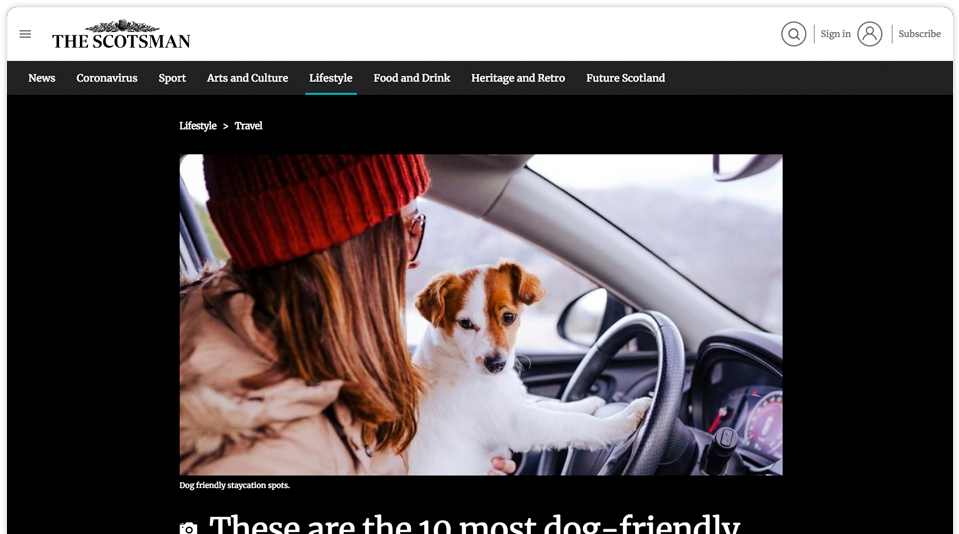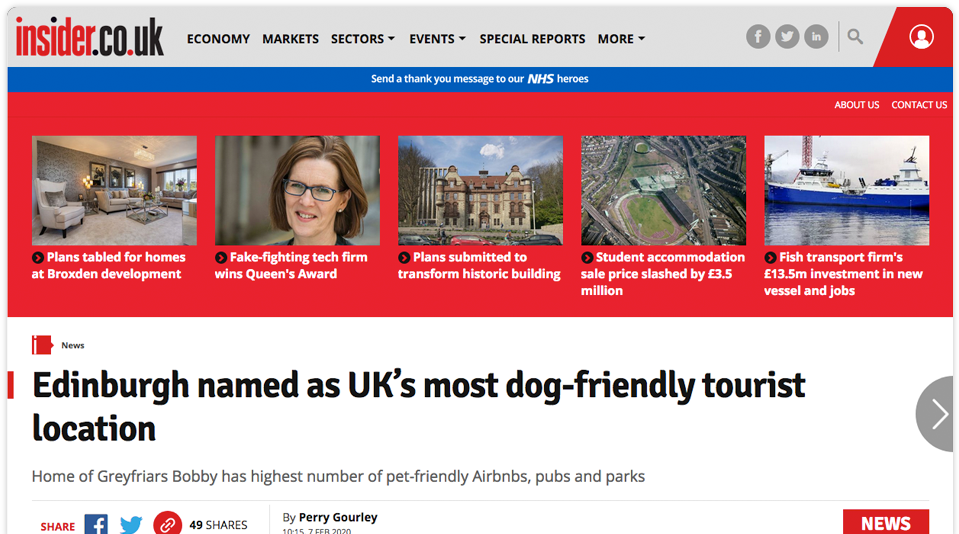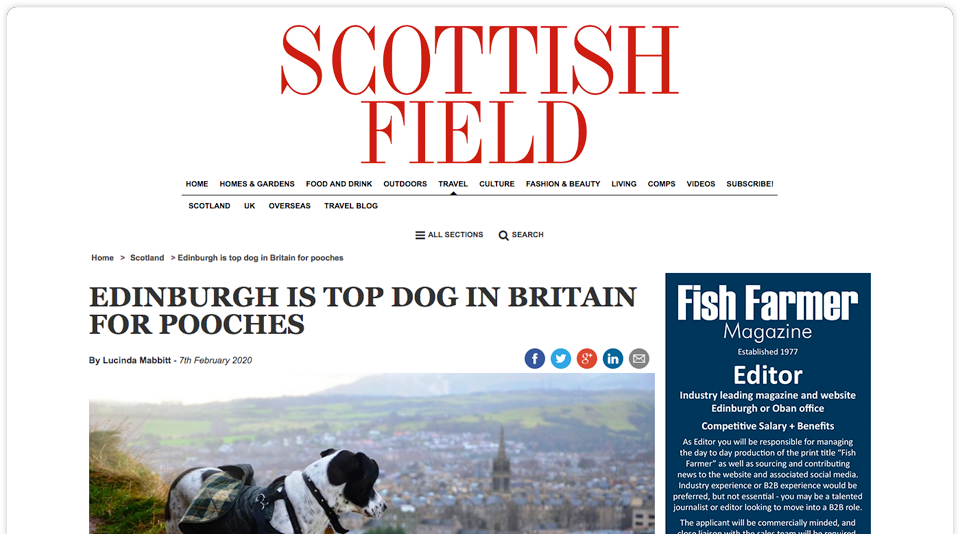 Results

15
Links achieved

104
Pieces of coverage

75
Average Domain Authority
Objective
Tails.com is a pet-food subscription company passionate about dog nutrition. Back in 2013, tails assembled a crack team of experts including vets, nutritionists and engineers (and their dogs) to develop a super-smart way to create a unique recipe for every dog, based on their personal requirements.
The brand has a very loyal customer base and wanted to grow organic visibility and drive more relevant traffic to their site by generating super relevant backlinks.
Therefore, we needed to create a campaign that was very focused around the lifestyles of dog owners and would generate relevant backlinks on authoritative sites in line with their target audience.
The Solution
As Tails.com know how much their customers love their canine friends and enjoy integrating them into their lives as much as possible, we wanted to do a campaign to determine the most popular holiday locations in the UK that offer the most for dogs (and their owners).
The study looked at the 28 most popular holiday destinations in the UK scoring them on seven criteria including dog friendly beaches, places to stay and eat and tourist attractions.
The data enabled us to rank the most dog-friendly places, enabling multiple angles that we could pitch to journalists around the UK – perfect for generating tons of regional coverage and links!
Campaign Highlights
Generating print coverage in Waitrose Weekend Magazine (circ.400,000) – reaching Tails.com's core target demographic.
During the Campaign
Organic is now a larger percentage of the overall traffic landing on tails.com. 7% in the previous 6-months vs 9% today.
• Referral traffic up by 8%
• Referring domains increased by 11%