Our team is designed to work closely with marketing and SEO departments boosting the visibility of the brands in search, driving traffic and building credibility. Simple.
What's more, we offer an earned link guarantee – which means that the responsibility is on us to develop and outreach relevant and unique ideas with multiple angles to ensure we exceed, not just hit your KPI.
All of our links are 100% earned – never paid.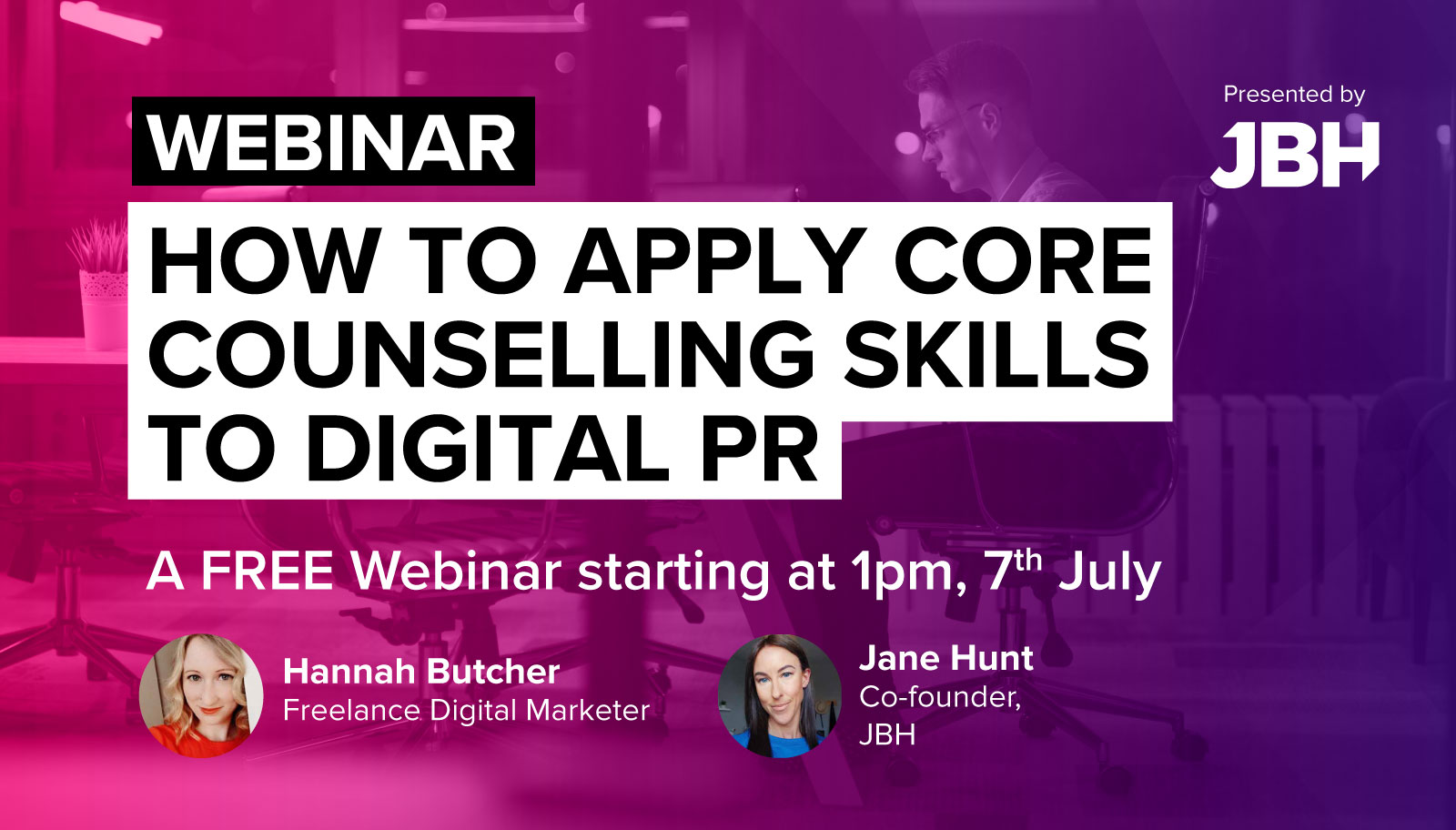 7th July 2020

There are nine core counselling skills, with three 'core conditions' for growth that are practised as skills by counsellors. You're probably wondering how this relates to digital PR in any way, and at first glance, it doesn't. We aren't counsellors providing a helping relationship with a client. 
But here's the thing: we do need to build authentic relationships with many stakeholders to get results for our campaigns.
Latest blog posts