As a specialised digital PR and SEO agency, we work closely with organic search and wider marketing teams for brands in a range of sectors. We help them to boost their visibility in the SERPs while driving relevant traffic and building brand credibility into the bargain. Simple.
What's more, we offer an earned link assurance, where we are contracted to a specific number of high-quality, natural links. It's simple, if we don't achieve the agreed KPI, we deliver additional work, completely free of charge until we do. This gives our clients the peace of mind that they will receive the maximum ROI for their spend.
All of our links are 100% earned – never paid.
Next webinar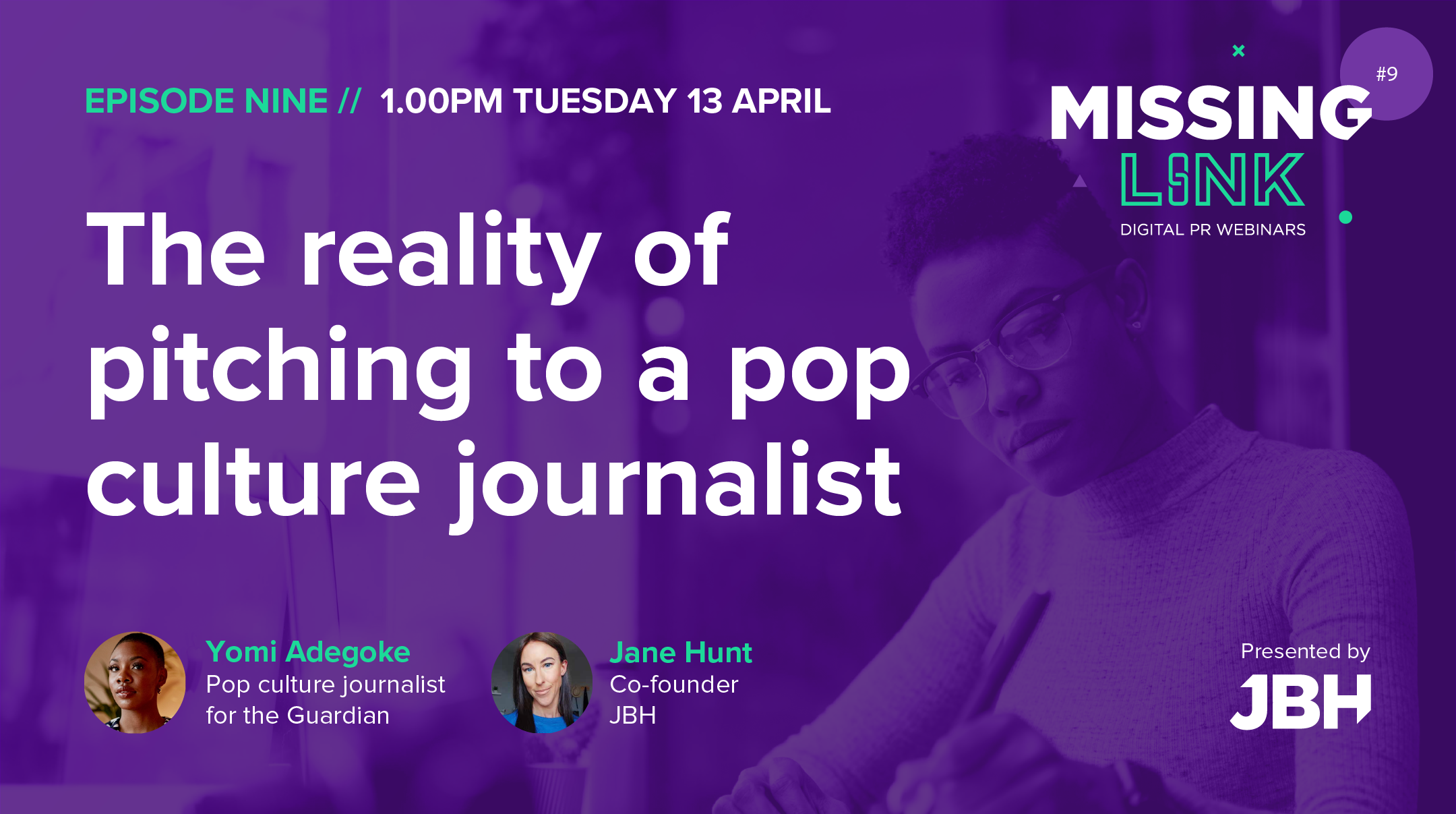 13th April
JBH has invited the fabulous Yomi Adegoke, pop culture journalist for The Guardian and co-author of the best-selling book Slay In Your Lane to join us on the next Missing Link webinar.
We've asked Yomi to share her experiences as a journalist, what topics she covers, how much she embraces reality TV and social trends to help her decide what stories to feature. Yomi will share advice for PRs to help them tailor their stories and pitches to optimise them for coverage, what she is looking for and more interestingly, what she isn't looking for.
Latest blog posts