Our team is designed to work closely with marketing and SEO departments boosting the visibility of the brands in search, driving traffic and building credibility. Simple.
What's more, we offer an earned link guarantee – which means that the responsibility is on us to develop and outreach relevant and unique ideas with multiple angles to ensure we exceed, not just hit your KPI.
All of our links are 100% earned – never paid.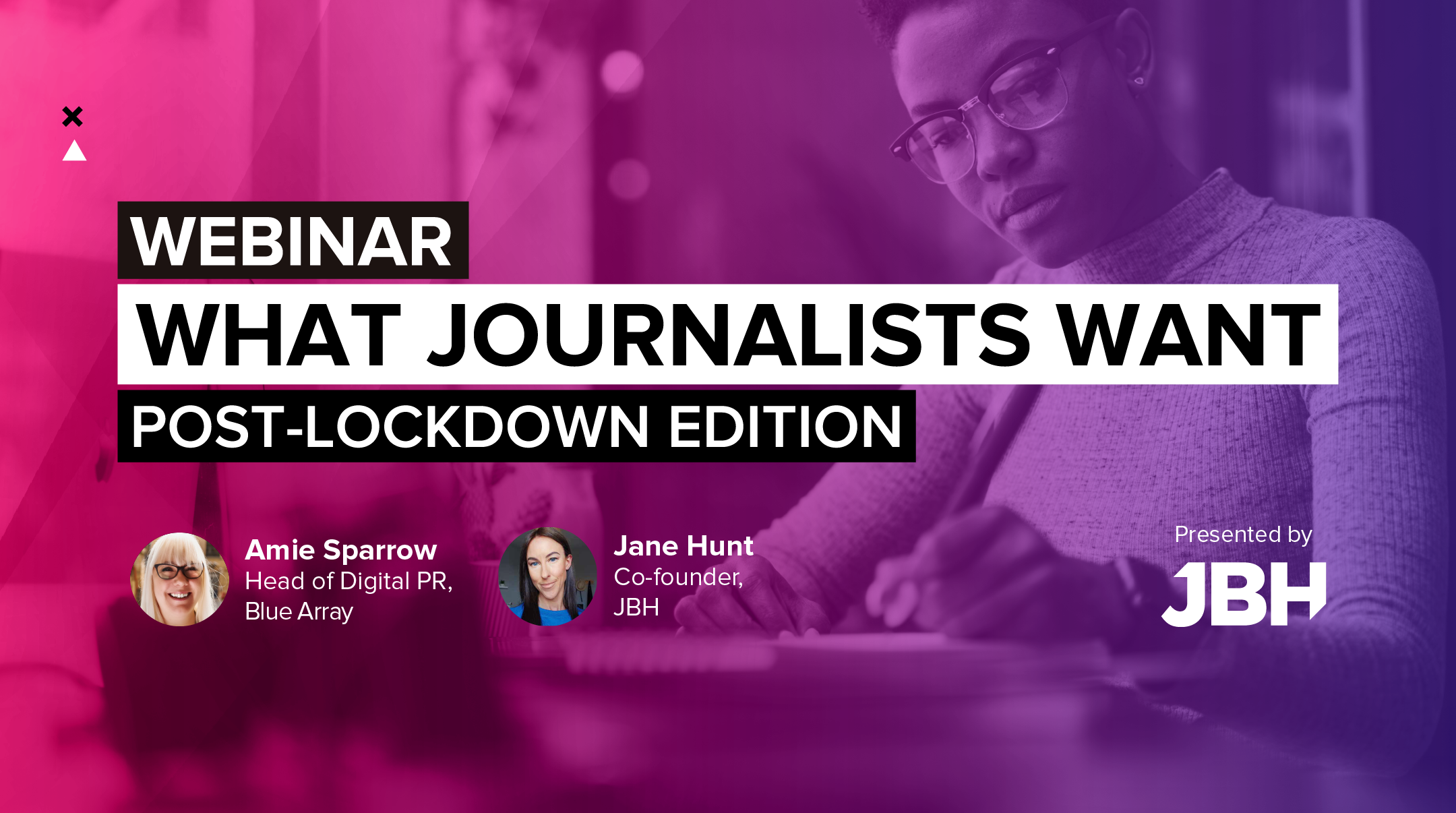 4th August 2020 – 1pm

Lockdown may be lifting, but redundancies remain an active threat, with some of the UK's biggest media titles announcing deep cuts to newsrooms.

Now, more than ever, we must be sure our work is adding value to a journalist and not making their working lives even more difficult. "What Journalists Want: Post Lockdown Edition" will examine how we can make sure our pitches are relevant in this tumultuous time.
Latest blog posts