As a specialised digital PR and SEO agency, we work closely with organic search and wider marketing teams for brands in a range of sectors. We help them to boost their visibility in the SERPs while driving relevant traffic and building brand credibility into the bargain. Simple.
What's more, we offer an earned link assurance, where we are contracted to a specific number of high-quality, natural links. It's simple, if we don't achieve the agreed KPI, we deliver additional work, completely free of charge until we do. This gives our clients the peace of mind that they will receive the maximum ROI for their spend.
All of our links are 100% earned – never paid.
Next webinar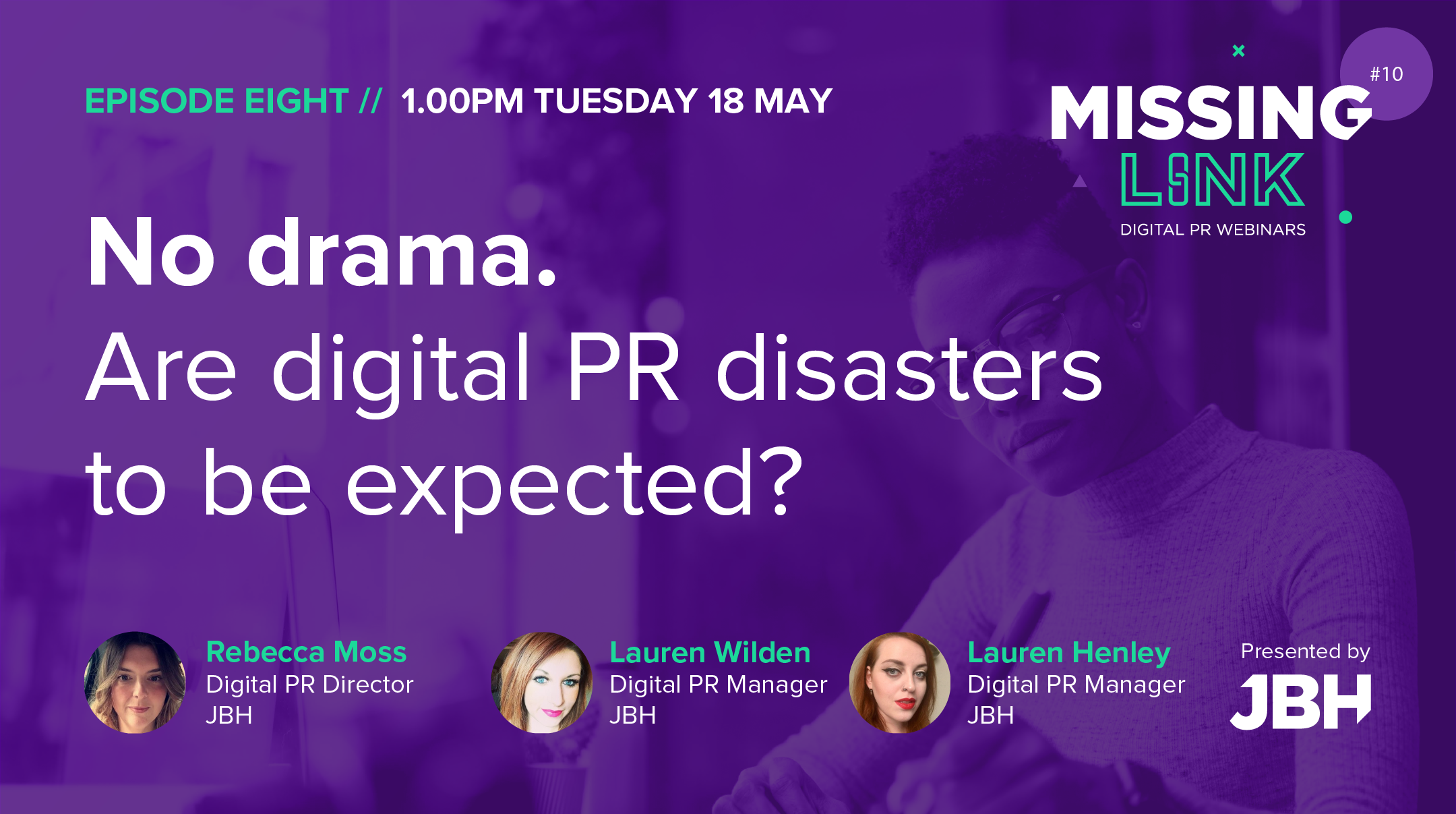 18th May
We may not work in the crisis management side of PR, but it does not mean we don't encounter a PR crisis in our careers from time to time, and anyone that hasn't is either extremely lucky or is playing it too safe and not challenging themselves.
In our next webinar we're delving into the world of PR nightmares. With a combined 25 years experience in PR between them, the digital PR managers at JBH have seen and done it all, and have very kindly offered to open up about some of their 'oh shit' moments, in a bid to make this an industry where its OK to fail IF we learn and grow in the process.
Latest blog posts