As a specialised digital PR and SEO agency, we work closely with organic search and wider marketing teams for brands in a range of sectors. We help them to boost their visibility in the SERPs while driving relevant traffic and building brand credibility into the bargain. Simple.
What's more, we offer an earned link assurance, where we are contracted to a specific number of high-quality, natural links. It's simple, if we don't achieve the agreed KPI, we deliver additional work, completely free of charge until we do. This gives our clients the peace of mind that they will receive the maximum ROI for their spend.
All of our links are 100% earned – never paid.
Next webinar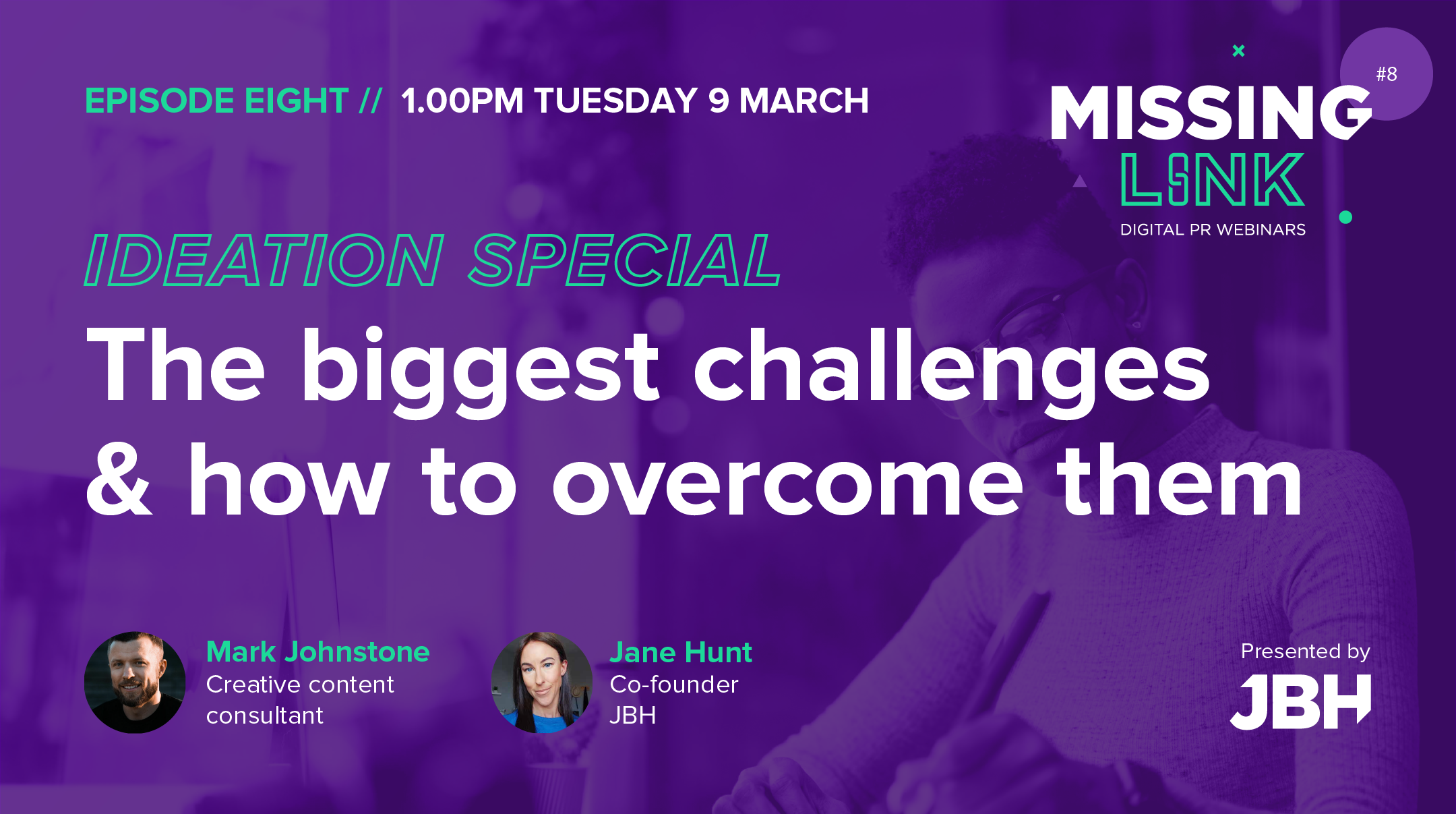 9th March
JBH has invited Mark Johnstone, creative content expert to discuss the most common challenges and pitfalls we all face during the ideation process.

In this 40 minute special, we'll be discussing the ideation process, from structuring ideation sessions, to developing the right mindset to ensure ideation is positive and productive and the importance of curiosity. Mark will be sharing his experiences and what he's learnt from his time at Distilled and as a creative consultant, as well as providing plenty of examples of effective and iconic content campaigns.
Latest blog posts