Digital PR services

JBH is an award-winning digital PR agency based in Manchester — our agency is one of the largest dedicated digital PR teams in the UK, and our reach is global. We work with a number of international lifestyle brands — successfully building your competitive edge in organic search, all the while increasing your brand awareness and credibility.
Looking for less jargon, more results? As a leading online PR specialist in a complete range of digital PR services, you can count on us to deliver sophisticated, data-driven digital PR campaigns that earn relevant, authoritative backlinks for your brand. These links drive traffic to your website and socials, increase your brand's visibility, and ultimately secure your position as the go-to industry expert.
Like all success stories, when it comes to a digital PR campaign that works, the devil's in the details — or the digital PR agency, for that matter. Here at JBH, we're proud to excel in link building made better — with our highly knowledgeable team constantly innovating to deliver backlinks and online PR coverage that's relevant, original, and consistent. We never pay for links or place sponsored content, so if you're looking to earn links the way the digital PR intended, then you've come to the right place.
Award winning
Digital PR case study
OnlyFans has received a lot of media attention over the last few years, the perfect opportunity to generate a multiple award-winning Digital PR campaign for SlotsUp!
Our latest 100-links+ campaign
Digital PR case study
We looked at timeless TV favourites alongside the most complained about TV moments and repurposed data over time for links upon links, upon links!

How does a digital PR campaign work?
So, we've established what a digital PR campaign is, but how does it work? The JBH team works alongside SEO and marketing teams to define your brand's digital PR, strategic SEO, and link building objectives — before implementing intuitive tactics that promise short and long-term success for your business, with our digital PR services valued by both B2C and B2B brands.
Already envisioning your brand's new and improved digital PR presence? When you partner with JBH, link building and boosting your organic visibility is just the beginning. Our team of digital PR visionaries is united in their goal to position your brand as the unrivalled industry expert — helping you break new ground, and building your presence as an esteemed thought leader.
You're in good company: we've earned relevant and authoritative links and PR coverage all over the world.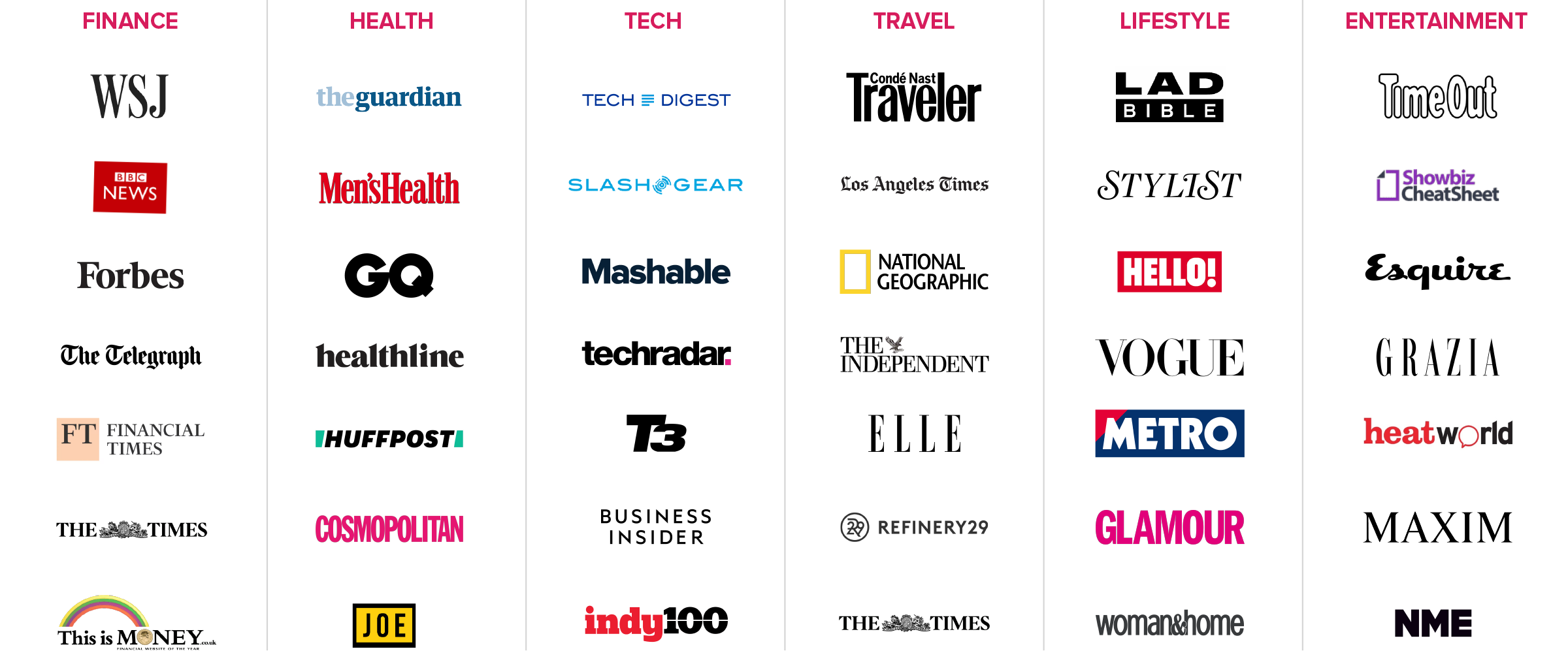 You're in good company: we've earned relevant and authoritative links and PR coverage all over the world.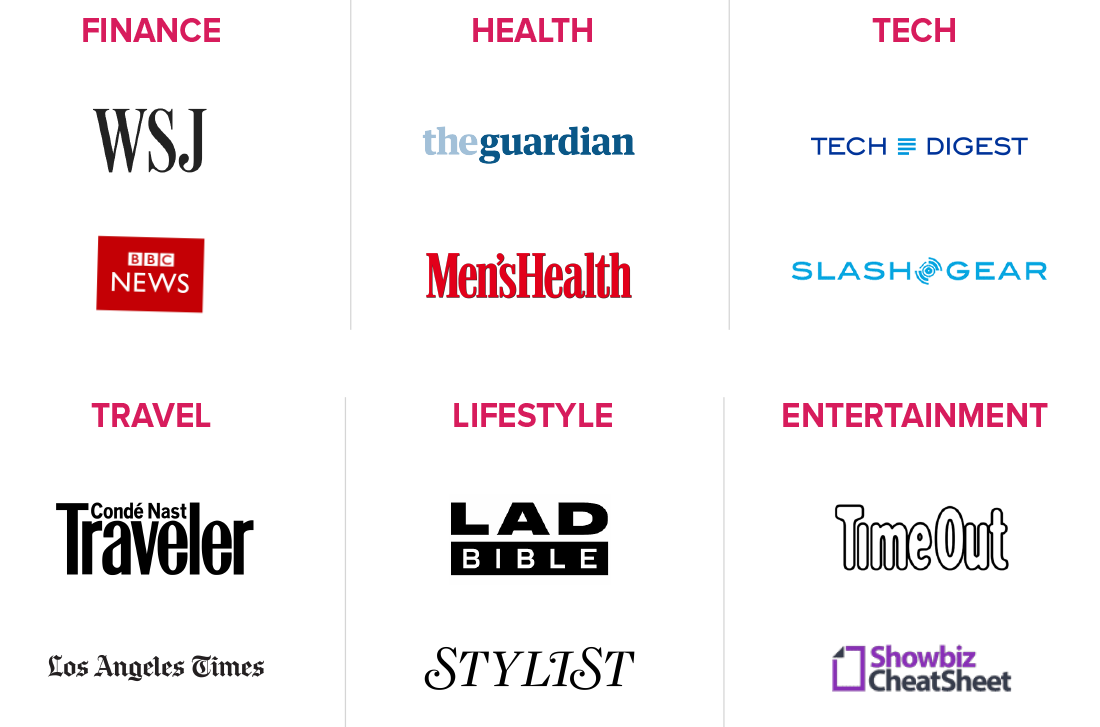 What results can you expect from digital PR?
You know what they say… "If it ain't broke, don't fix it". That's why we don't rely on a single technique to achieve results. Rather, we've carefully developed a comprehensive mix of traditional PR and more contemporary digital PR methods. Once we combined this with our "always on" newsroom approach, our digital PR services became truly unstoppable.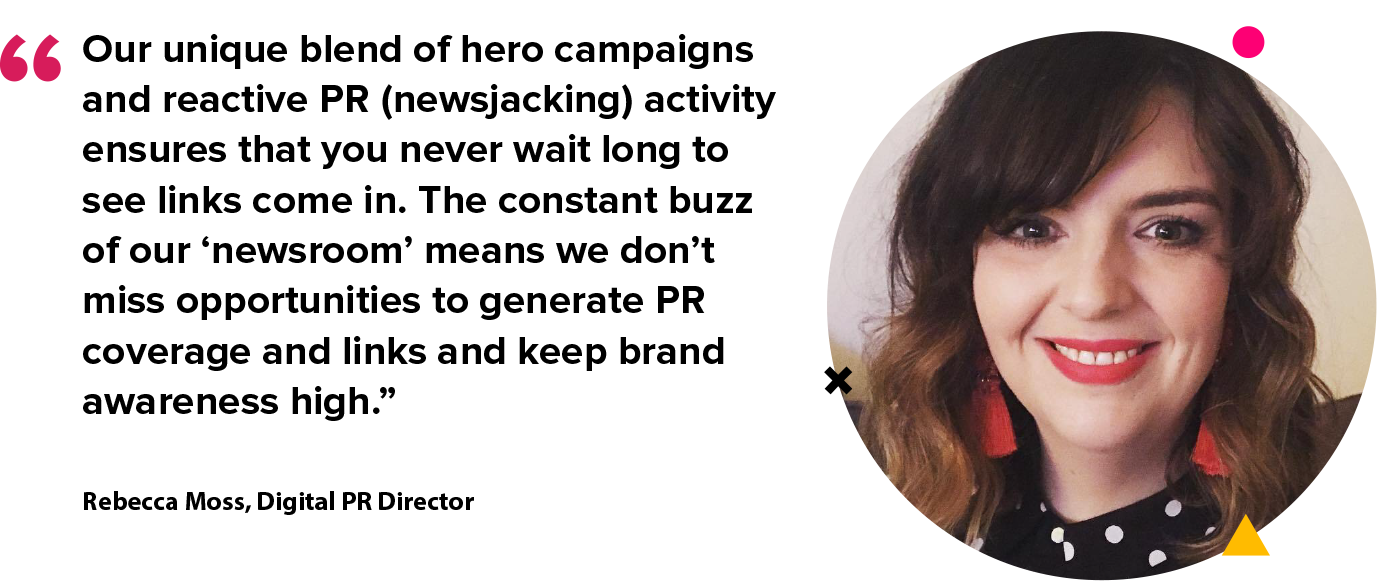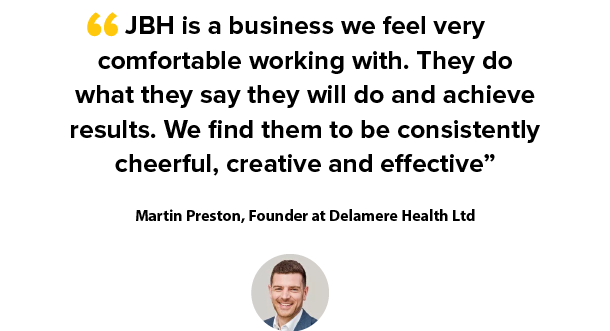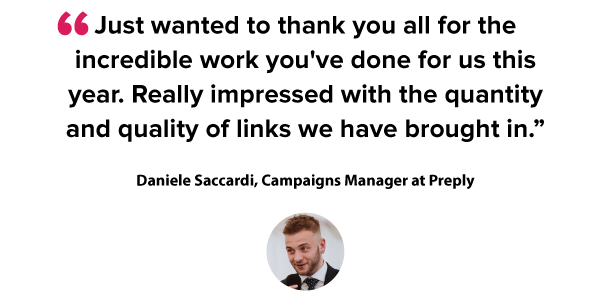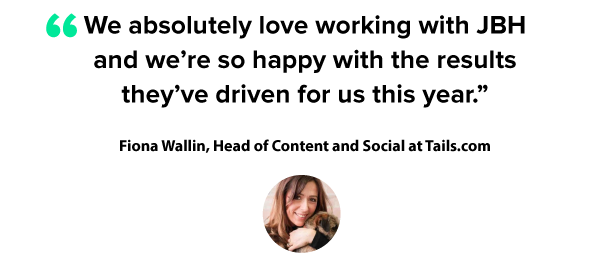 It's official, you'll <3 us!
Our honest, transparent and caring approach to deivering digital PR has helped increase our NPS again in 2021.