Best use of Digital PR
We are proud and honoured to receive the GOLD International Content Marketing Award 2022 from the Content Marketing Association with our campaign and results for The Bottle Club.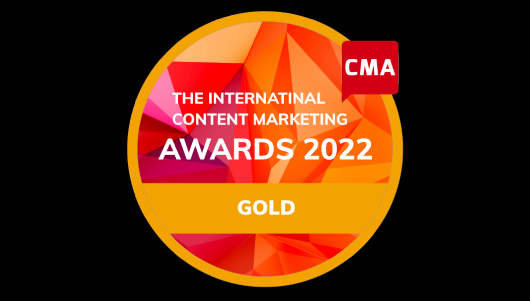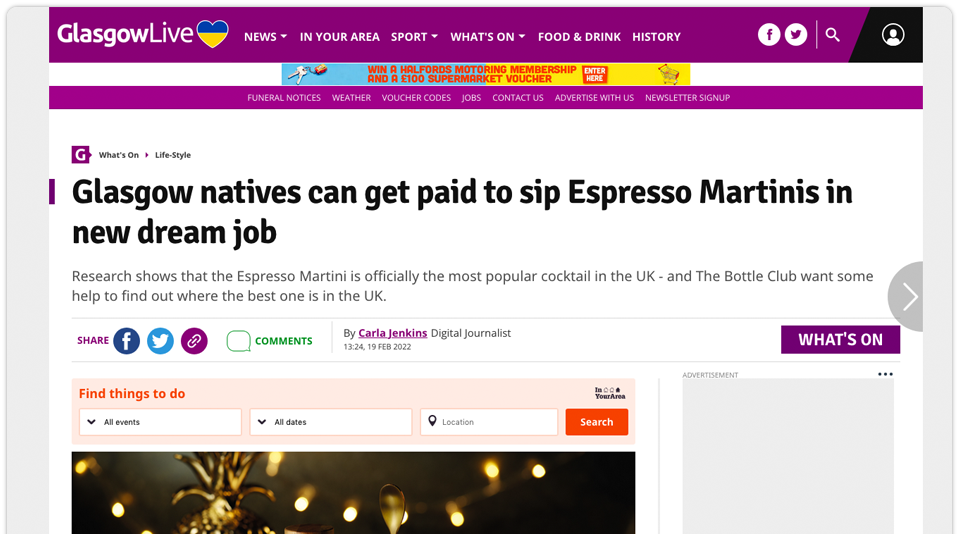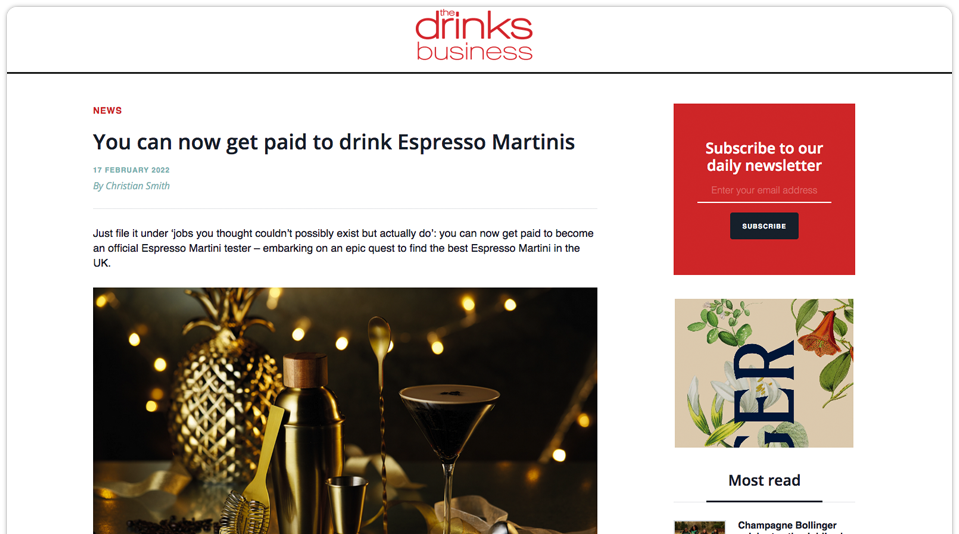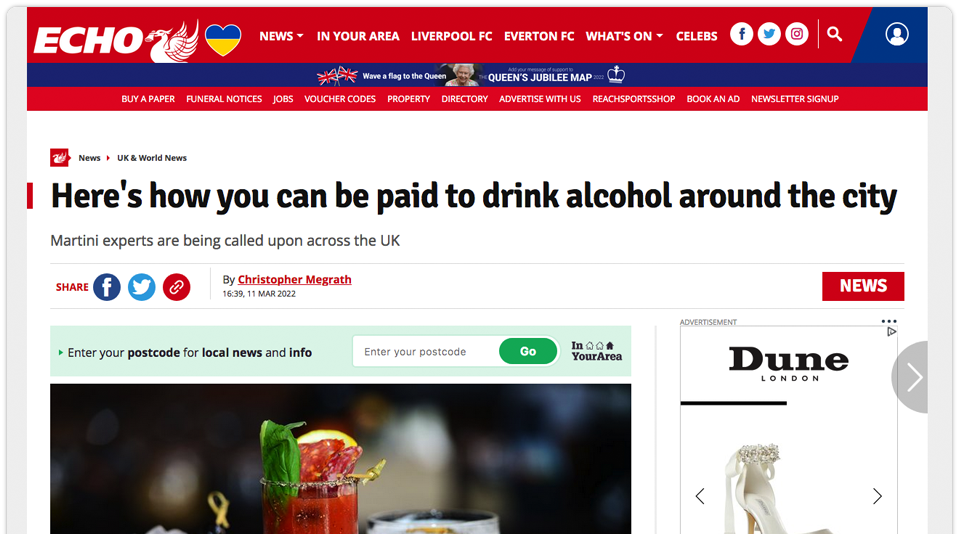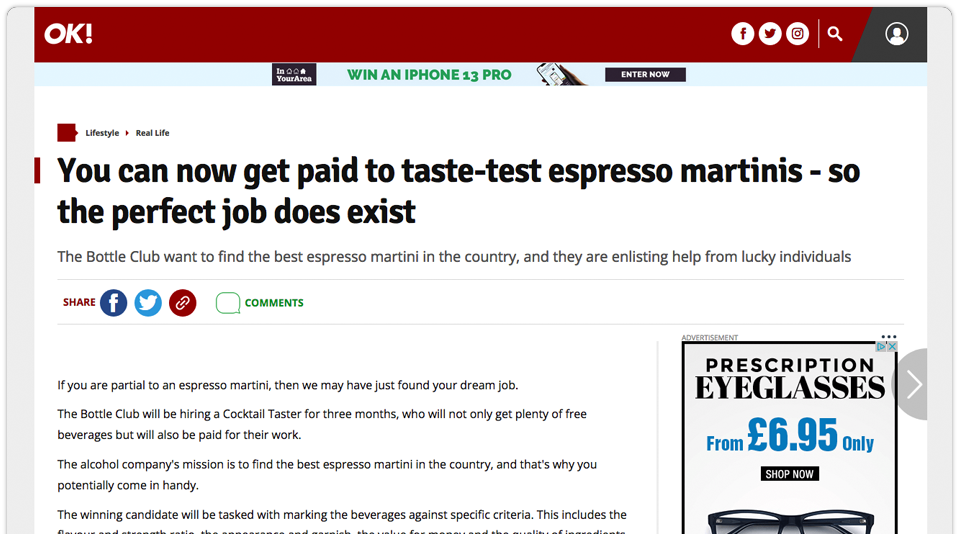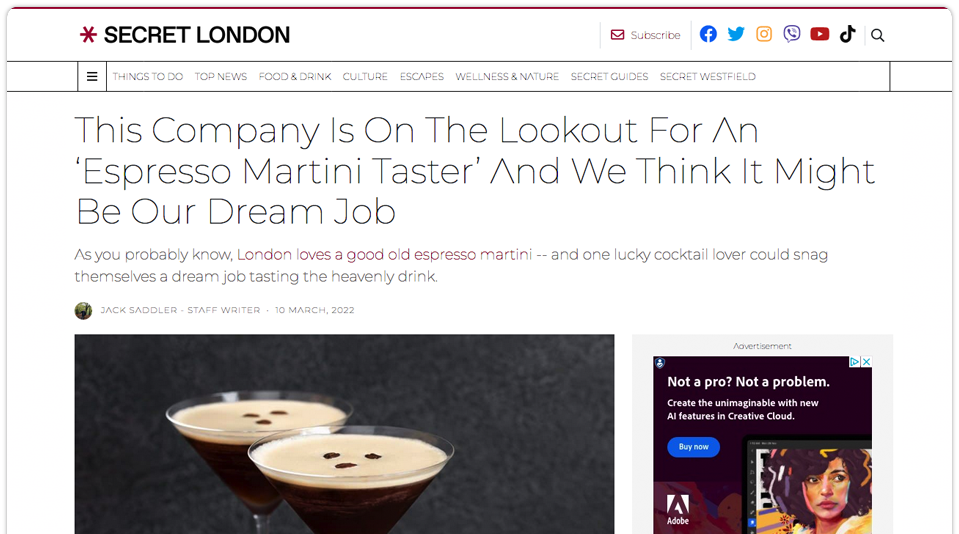 Results

115
Links achieved

1050
%
Above link score KPI

600
%
Sales increase
Background
The Bottle Club is a direct-to-consumer ecommerce brand founded in 2014. Their product offering is hand selected by a team of industry experts and curious drinkers on a mission to revive the classics – just like the espresso martini!
The brand recognises the importance of trends and shareability to ensure they get noticed and reach their intended audience – investing in digital PR has led to gains across many channels, including product sales.
Objective
Dream job campaigns generate a lot of coverage. They are aspirational – who'd believe that a drinks brand would PAY someone to test espresso martinis, right? This shareability is the key to the campaign's success.
The brand was looking for national and regional coverage in relevant publications that their audience were likely to be reading. But they also wanted to share the campaign on their social media channels, increase newsletter sign ups AND sell products. A tall order for a single campaign.
The Solution
And so the Espresso Martini Tester dream job campaign was born. We knew this would be a popular campaign, generating links and coverage across all of the target publications – but we wanted to go one step further just building links, moving the needle for the client in other areas too.
As always, the JBH team rose to the challenge — By following this approach, we found that we were able to secure highly relevant links and extremely relevant coverage — all while remaining in sync with the SEO team working on the site.
The Results
Internal links on the application page have helped boost rankings for the espresso martini product.

Added Value
Campaign generated over 1,000 email newsletter sign ups
Led to an increase in traffic to the site from newsletters of +82%
47% increase in sales from email traffic