Results
Product Placement Campaign

58
Links achieved

70
Average DA

116
%
Traffic increase (yoy)

49
%
Increase 1st page keyword rankings
JBH used product placement, storytelling and trend-led reactive content to position NIO as the perfect at-home cocktail experience AND increase organic traffic, keyword ranking and sales too.
Digital PR Results In Detail
Product placement is widely seen as a traditional PR technique, but when we measure the results against metrics like traffic, rankings and sales we can see that when done right and with relevance at the heart of the activity, this approach has serious impact.
Taking the brand's summer cocktail range, recipes and their festive advent calendar, the team were able to secure coverage and links in such target publications as BBC Good Food, Delish and Olive Magazine.
SEO Metrics
17% increase in sales
116% increase in organic traffic
49% increase in the number of keywords ranking on the first page of Google
39% links to product category/service/pages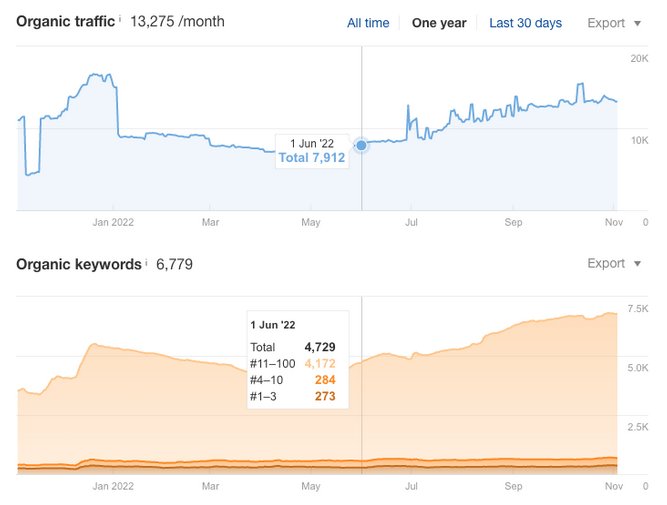 Traditional PR Metrics

1037
Engagement

520
mil
Reach

2
mil
Views

1008
Shares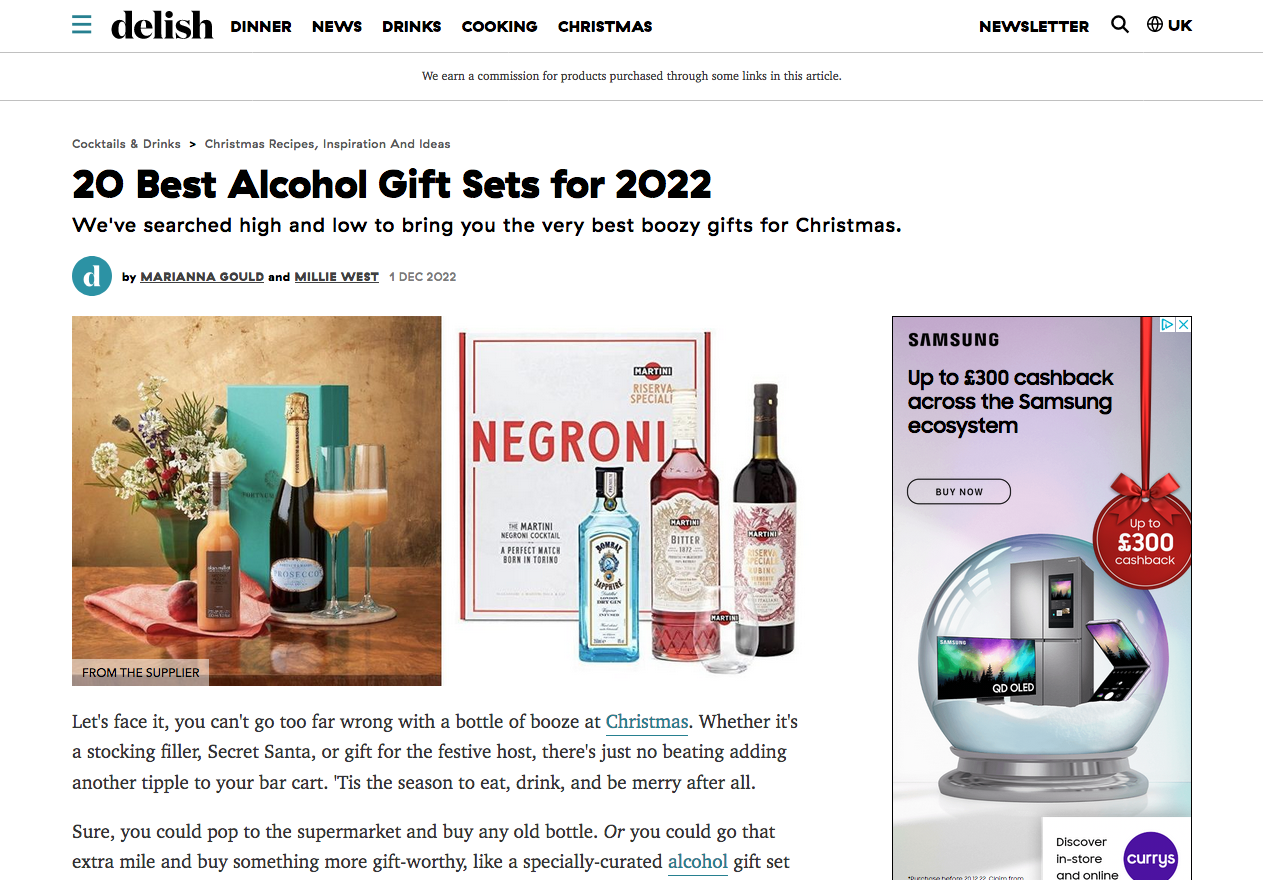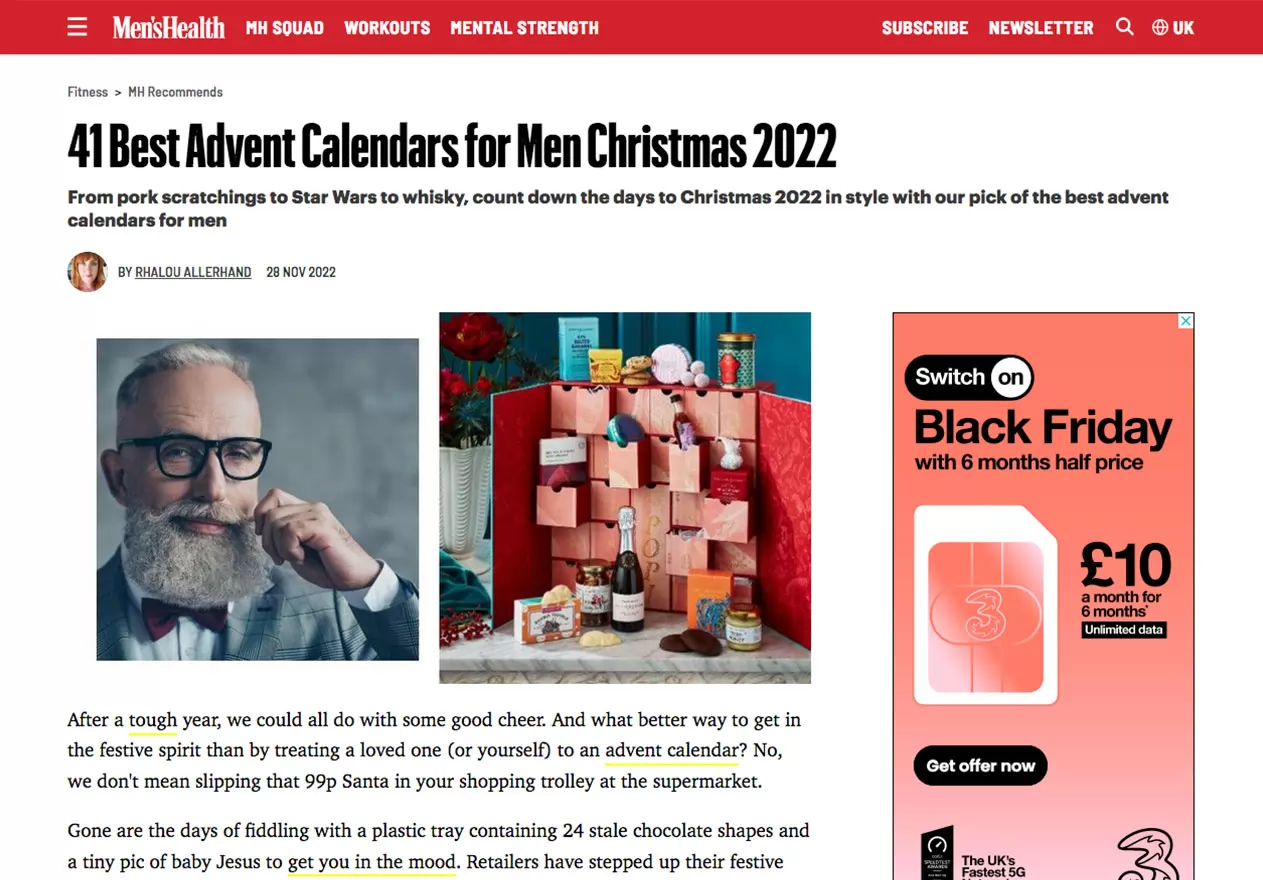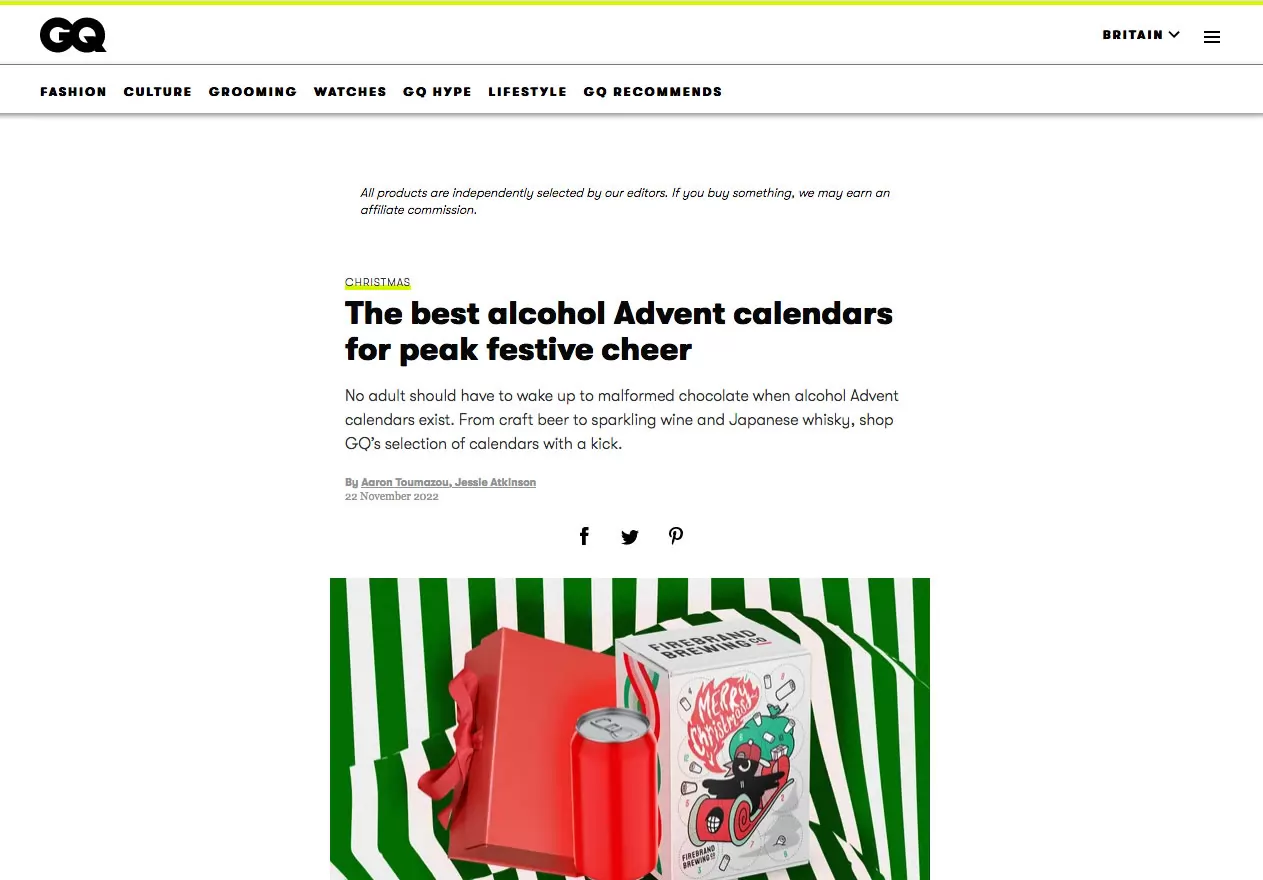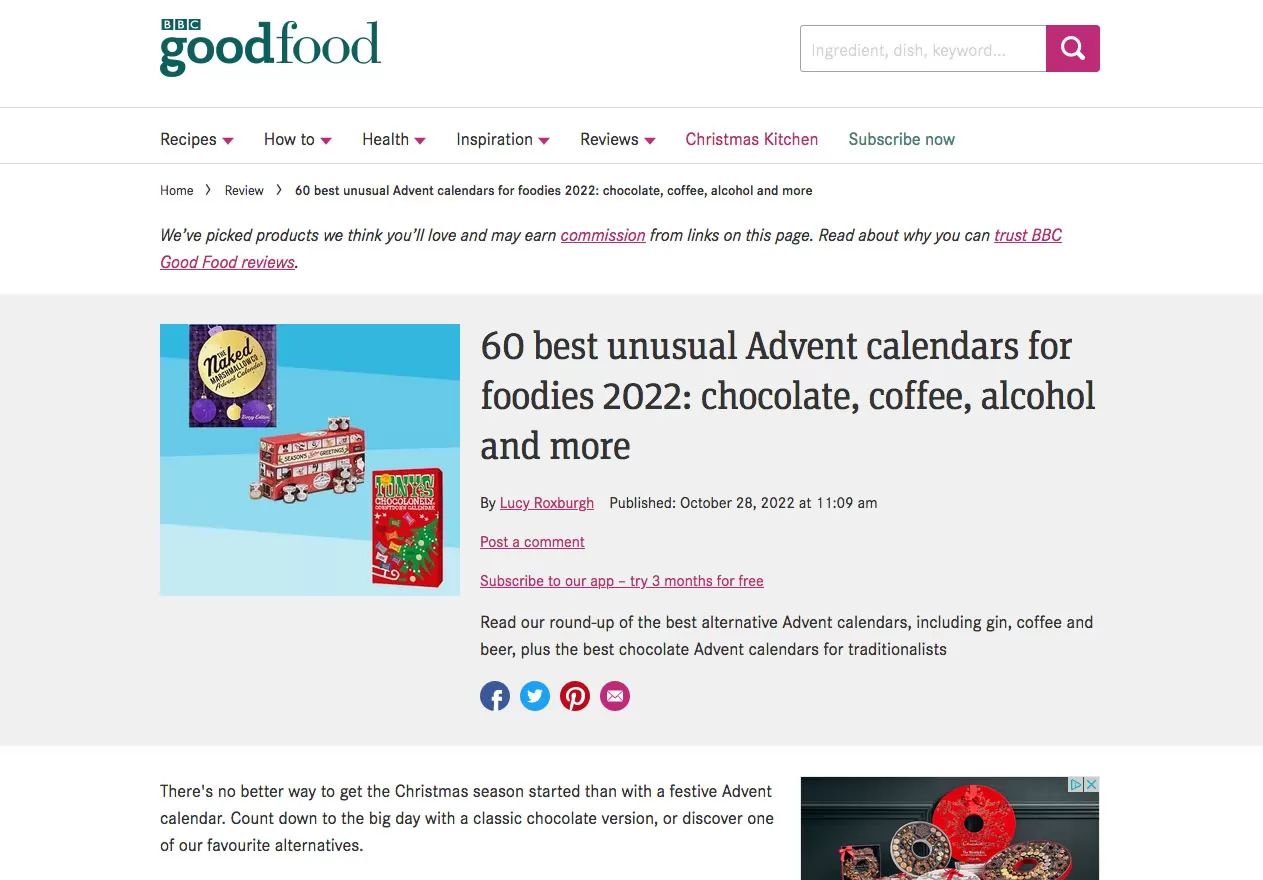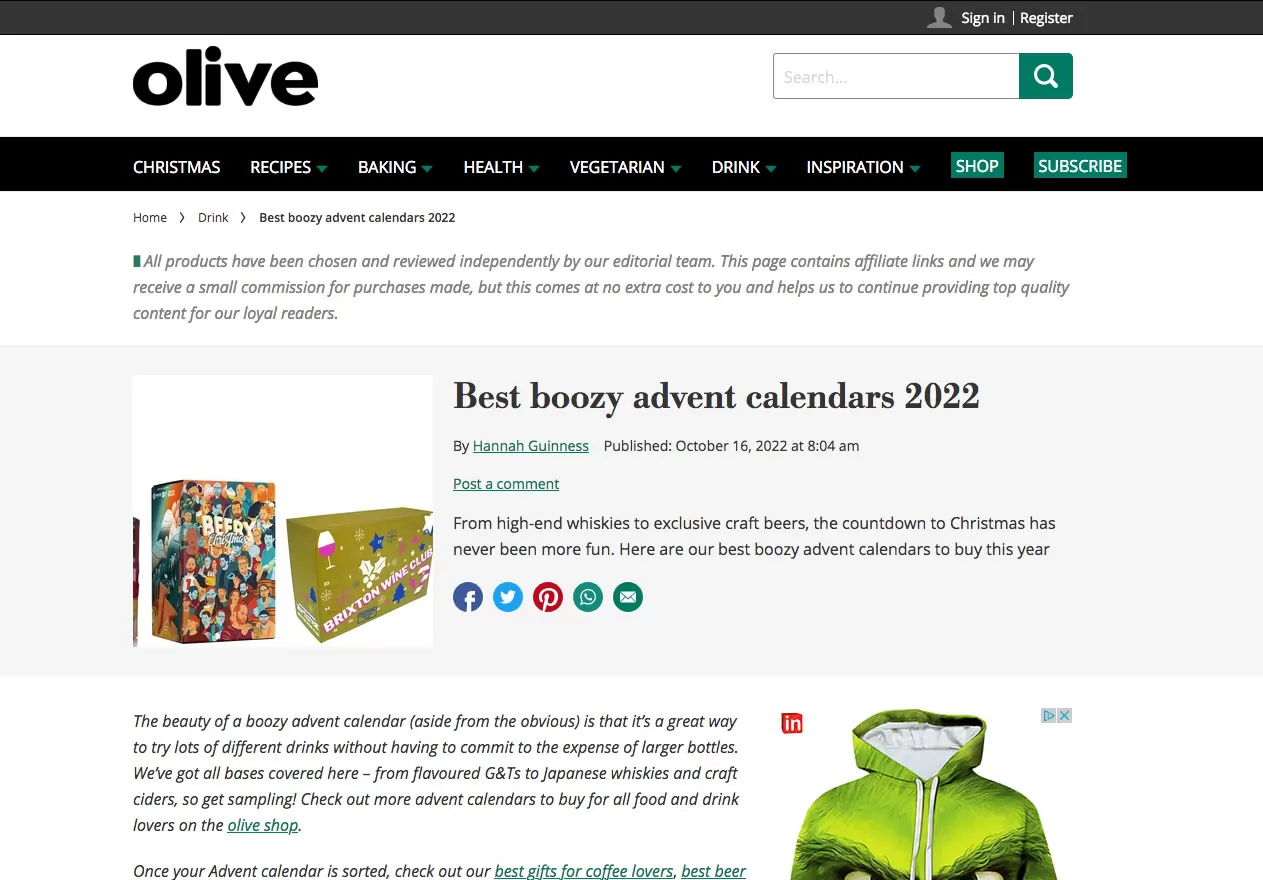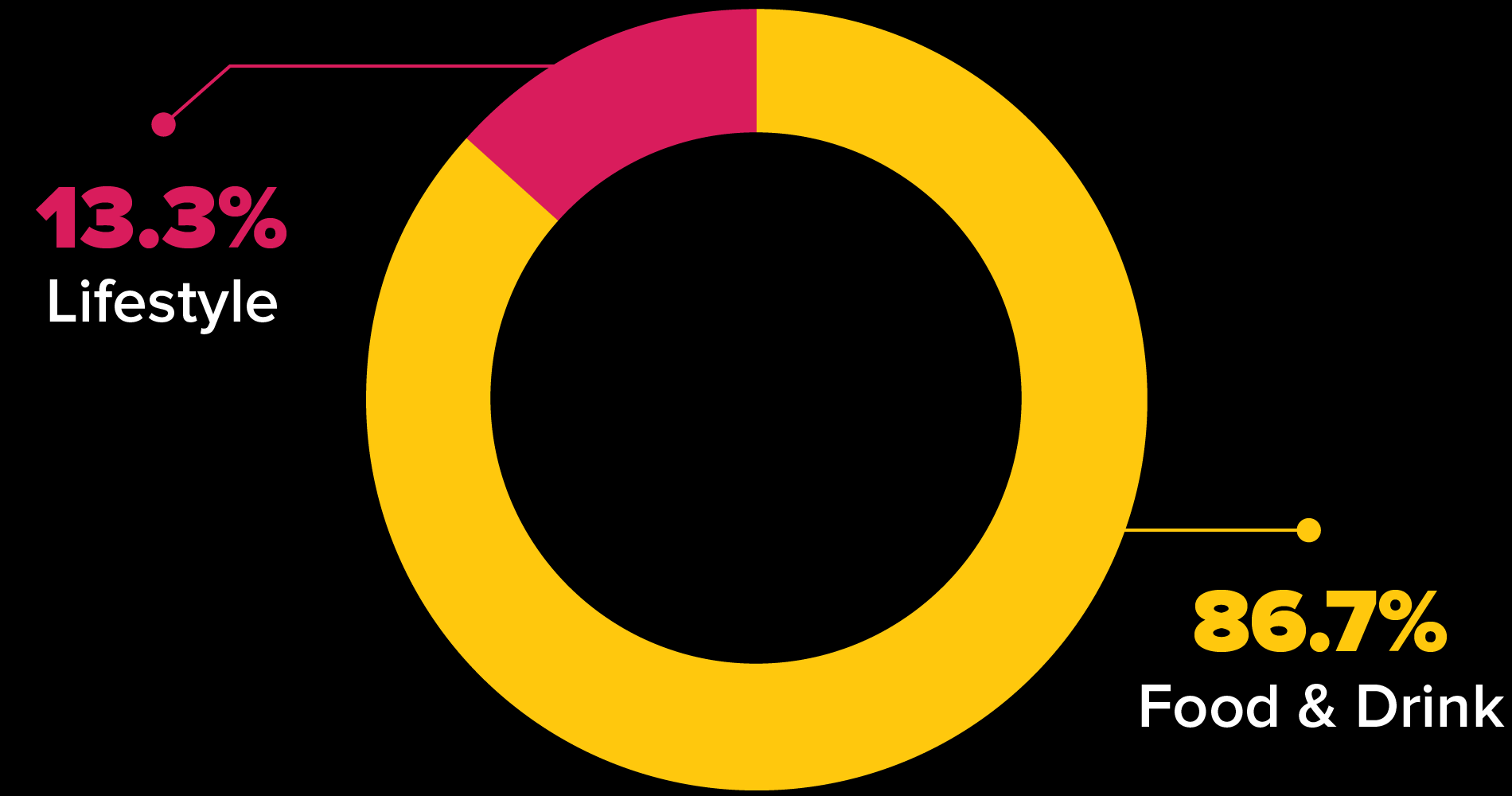 Coverage Relevance
For NIO Cocktails the most engaged audiences would be on food and drink and lifestyle publications. So, we measured every piece of coverage to check that it was relevant to either one of those audiences.
Background
NIO Cocktails was launched in 2017 and entered the UK market in 2019. NIO's challenge was remaining top of mind despite changing consumer behaviour.
Objective
Most people in the UK enjoy wine or beer at home rather than shaking up a cocktail. NIO wants to become the obvious alternative for the at-home experience.
NIO wants to increase their brand fame, to become the brand of reference when people think about at-home cocktails.
Experience is key. It's not just a cocktail in a pouch. The PR content must convey the luxury experience and ritual of opening, pouring and enjoying a drink at home.
The Solution
We proposed a suite of digital PR activity, including product placement, storytelling, planned and reactive content.
Each piece of content we produced had a clear objective, to convey the premium and luxury experience of enjoying a NIO Cocktail at home.
The trend-led content gave us plenty of opportunity to point links to category pages, whilst product placement allowed for us to generate direct product links in dream publications.
Our carefully crafted content made it easy for journalists to include the products, commentary and recipes, cementing NIO as experts in their field while providing publications with insight relevant to their specific audience's interest.