Campaign
Baby Name Boom or Bust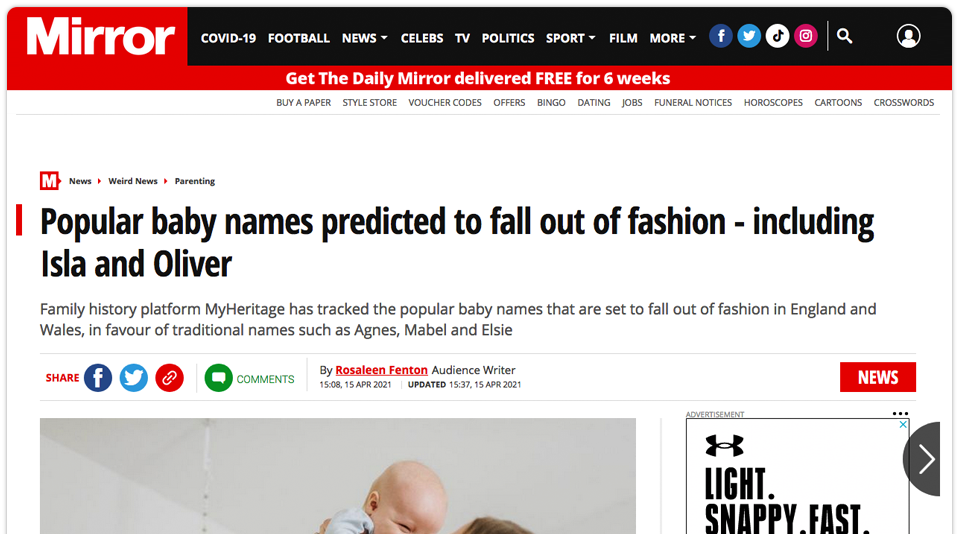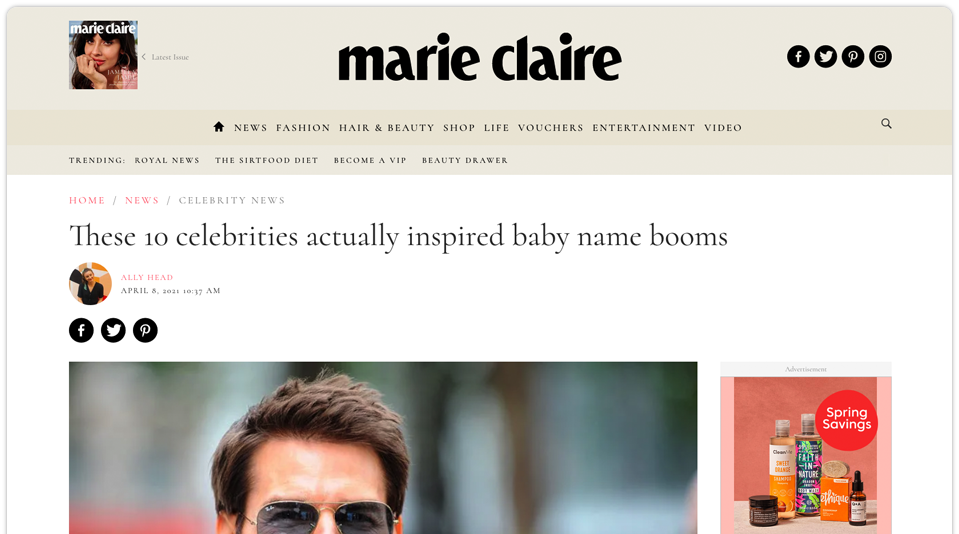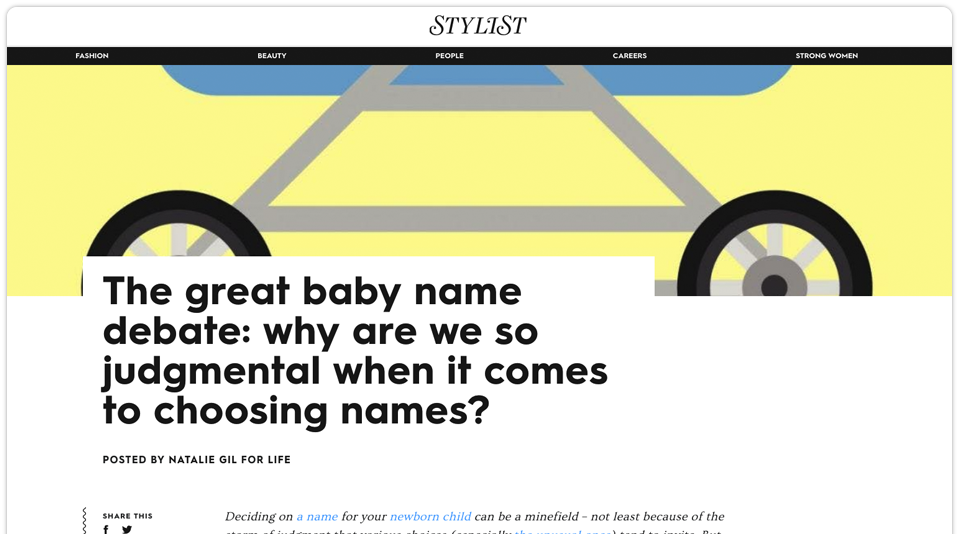 BACKGROUND
MyHeritage is one of the world's leading genealogy brands but required support in generating PR coverage and building links to their website from authoritative publications in the UK and around the world.
OBJECTIVE
Our challenge was to create a campaign that would not only appeal to UK nationals, but be relevant across the globe, whilst also resonating with the MyHeritage target audience. The campaign utilised the unique data held by MyHeritage and compared it to official datasets, something which we'd never seen done before.
THE SOLUTION
Our solution was to combine data from MyHeritage with official government census data to determine which baby names have stood the test of time (and also the ones that haven't).

Such is the nature of trends, we saw some names pop in and out of popularity, such as Olivia and Bertie. The media love a celebrity angle, so we also looked at the impact celebrities like Tom Cruise and Paul McCartney had on the popularity of baby names over the years too.

To ensure the campaign had plenty of angles and comparisons, we also included global stories to allow us to diversify the media targets we were approaching.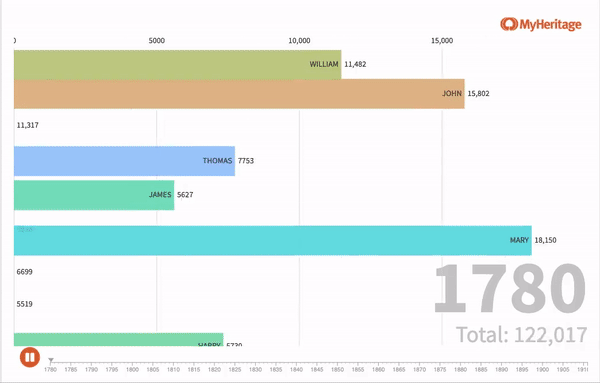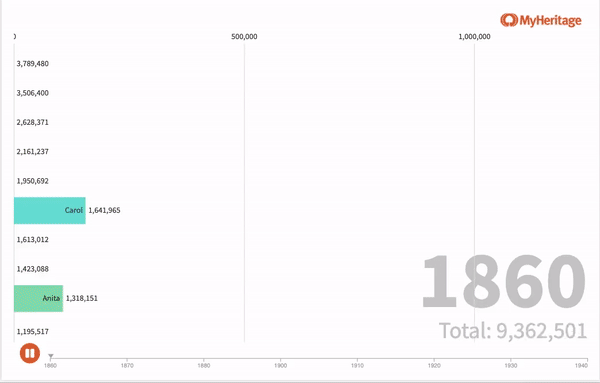 THE RESULTS
We thought this campaign might be popular, but it really has exceeded our wildest expectations. On the first day, we achieved coverage on Metro and since then have built links on most of the UK nationals including the Daily Mail, Mirror, MSN, Stylist, Yahoo, Daily Star and counting.
To date, we're well over KPI at 110+ pieces of coverage and links, with more angles to pitch, so watch this space!