Results

63
Links achieved

90
Pieces of coverage

320
%
Above link score KPI

55
Average DA
The Results
Within a few days, we'd already been featured on the likes of Forbes, Daily Star and House of Coco – the strategy paid off.
Over the course of 6 weeks we've built 90 links from across the world including a nice mix of top-tier news, food and wine publications and sites and blogs that will attract millennials. And this is before we've even started outreaching the hero campaign.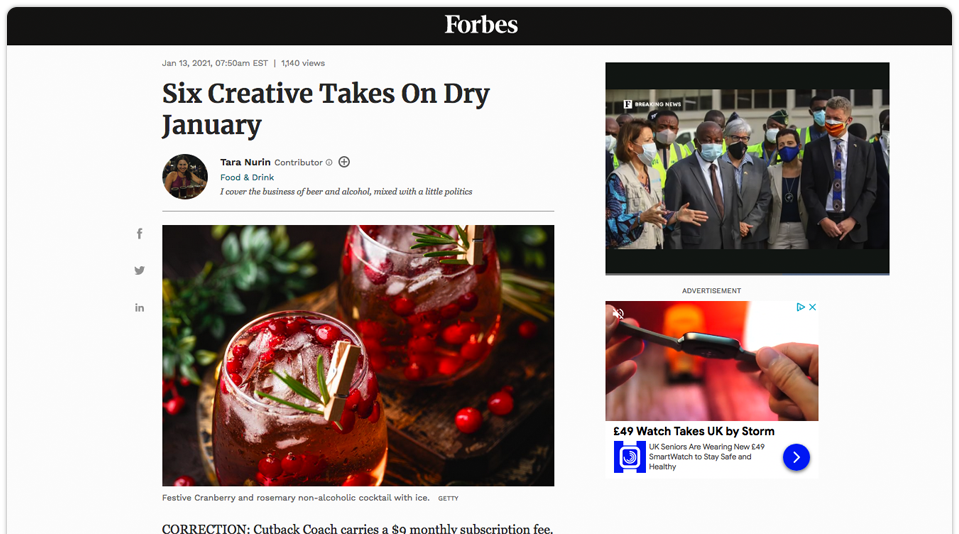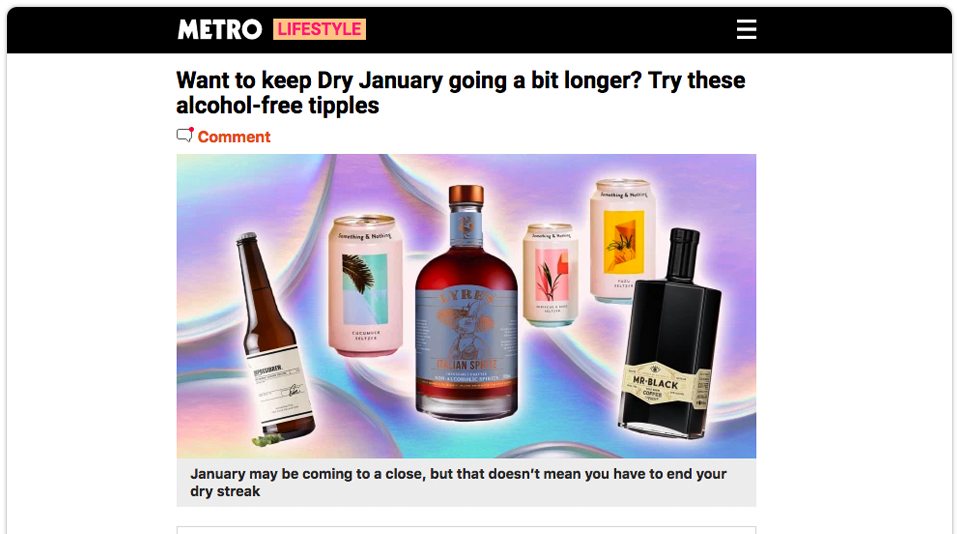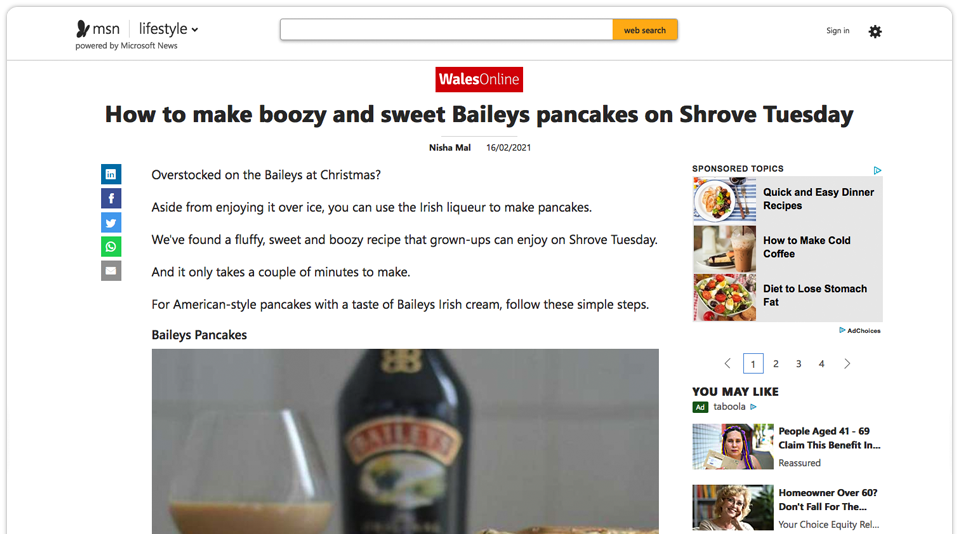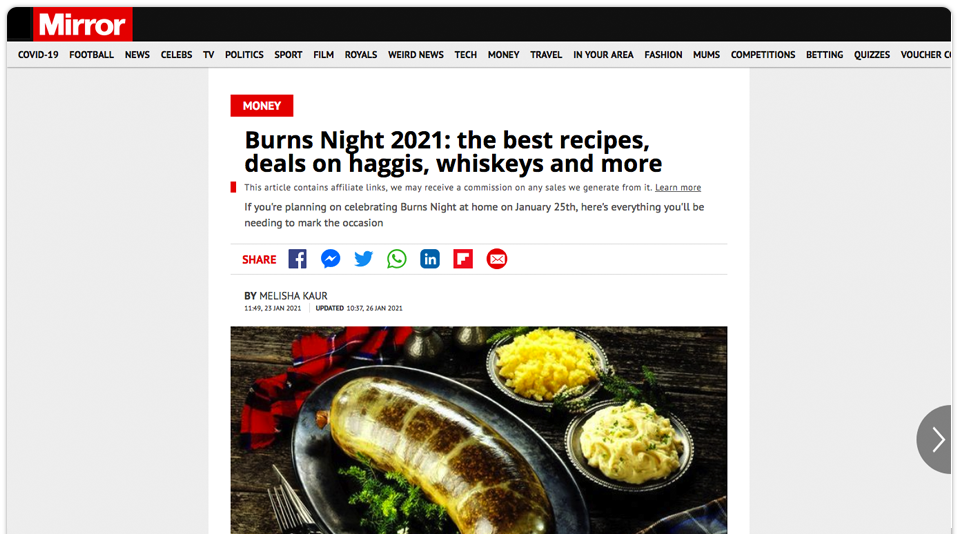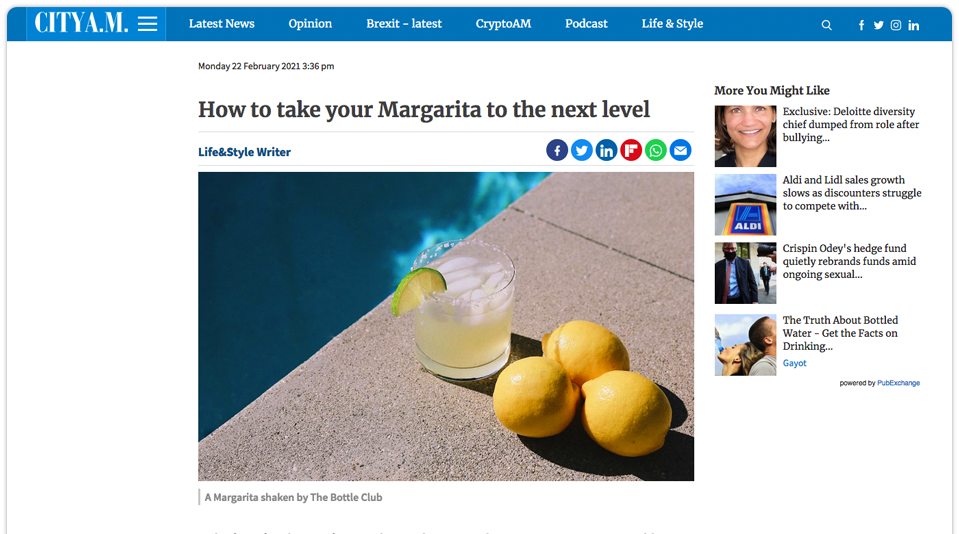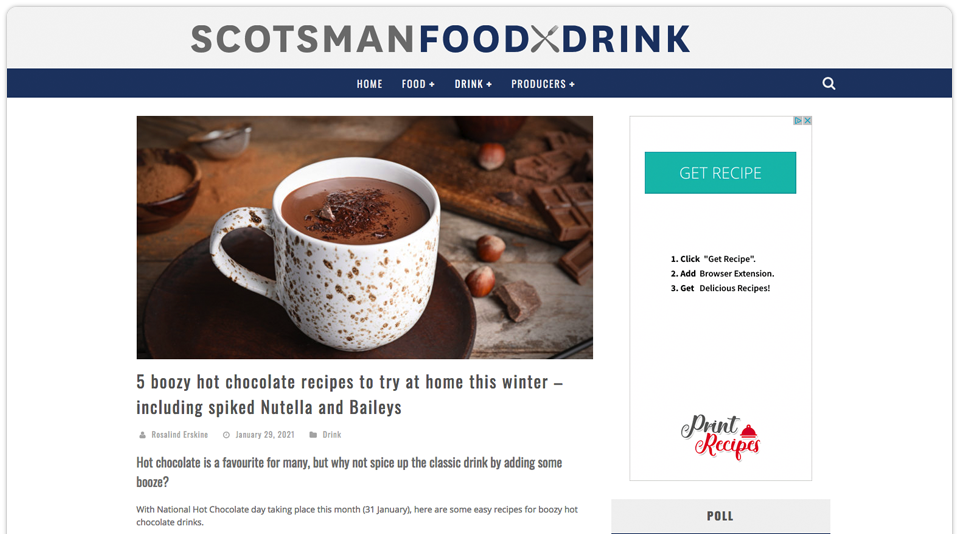 Background
Thebottleclub.com is a premium wine and spirits brand that delivers direct to your door – especially helpful right now! The brand wanted to increase their visibility in organic search whilst building brand reach and credibility with the millennial market and focusing on their limited edition products.
Objective
Our challenge was not only to build authoritative and relevant links, but also to reach a younger audience in a competitive market. As the brand wanted to build credibility with this audience, we had to think beyond solely generating product links, we had to inspire audiences with a more creative approach and ensure that it was sensitive to the national situation.
The Solution
Amidst the pandemic we knew that people had more time at home to get creative with their drinks and experiment, so we created content that featured relevant products and provided drink and food recipes with a twist.
Our media list was split into three sectors, top-tier publications, niche industry sites and publications with a younger audience in order to build reach and credibility for the brand around the world.
To make the pitches timely, we tapped into national holidays such as Burns Night, Pancake Day and trends like Dry January to provide journalists with content they could feature immediately.