Campaign
Ranking Sports Stadiums by Fan Experience
Campaign goal
3 guaranteed links (Trial)
Campaign results
23+ links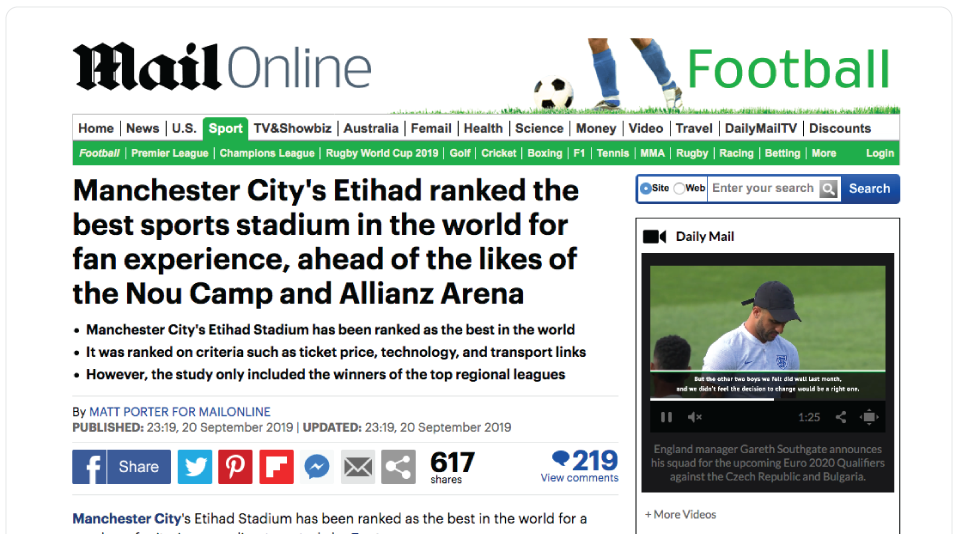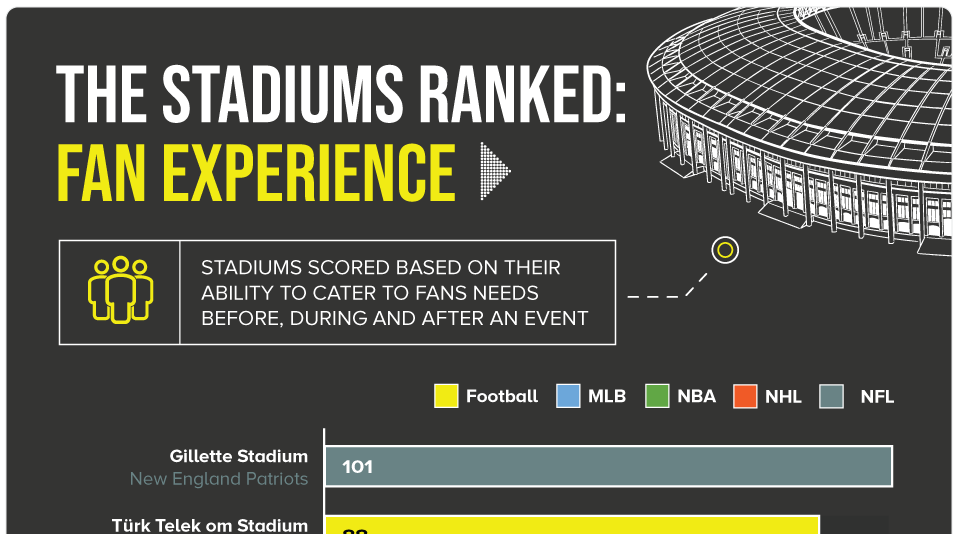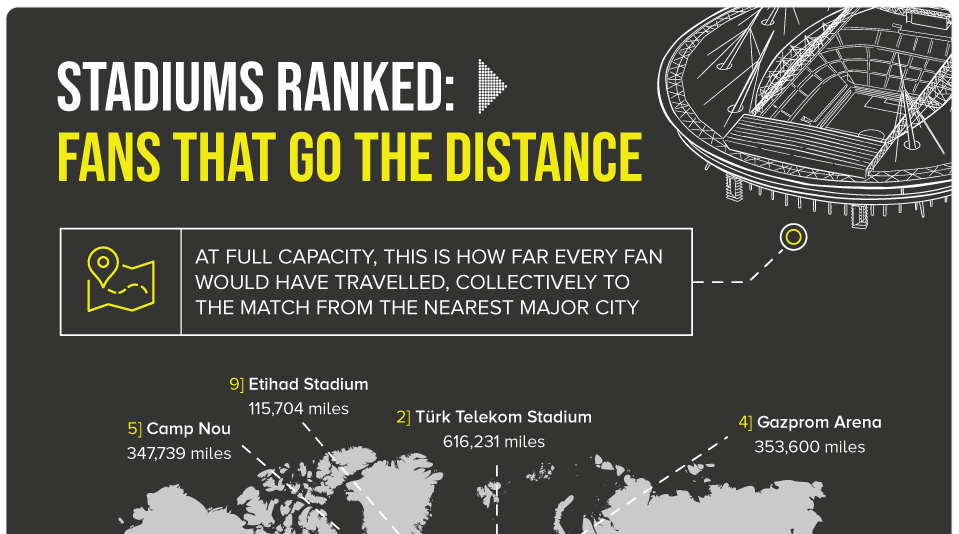 Results
Referral traffic increase
OBJECTIVE
Deliver a data-driven football digital PR campaign with accompanying onsite asset to encourage top tier news and sports publications to feature Footy.com with a followed inbound link.
STRATEGY
Increase search engine visibility for FOOTY.com within the football merchandise comparison category, through the acquisition of relevant and high quality earned links.
PROPOSITION
Position FOOTY.com as a brand who cares about fan experience, from finding them the best prices on football merchandise to their match-day experience. FOOTY.com puts the fan first.
TARGET AUDIENCE PROFILE
Football fans looking for the best prices on football boots, shirts and other sports merchandise.
THE SOLUTION
With football ticket prices rising year after year, we wanted to take a look at stadiums across Europe and around the world and rank them based on fan experience. We scored each stadium based on the elements that matter the most to fans on match day, from public transport availability, to the stadiums eco-friendly credentials, we developed a completely new way to rank sports stadiums and made it ALL about the fans.
CAMPAIGN HIGHLIGHTS
Coverage, links & brand mentions on quality publications all over the world
Linked coverage on sites completely new to the FOOTY.com backlink profile
Highly relevant top-tier news links on sport sections
REFERRAL TRAFFIC TREND
Between September 13th and September 21st, we saw traffic from referral sources increase by over 150%.

REFERRING DOMAINS
Content promotion took place over 10 days in September 2019, resulting in a 10% increase in external referring domains pointing to FOOTY.com.
September 13th ref domains: 181
September 23rd ref domains: 199