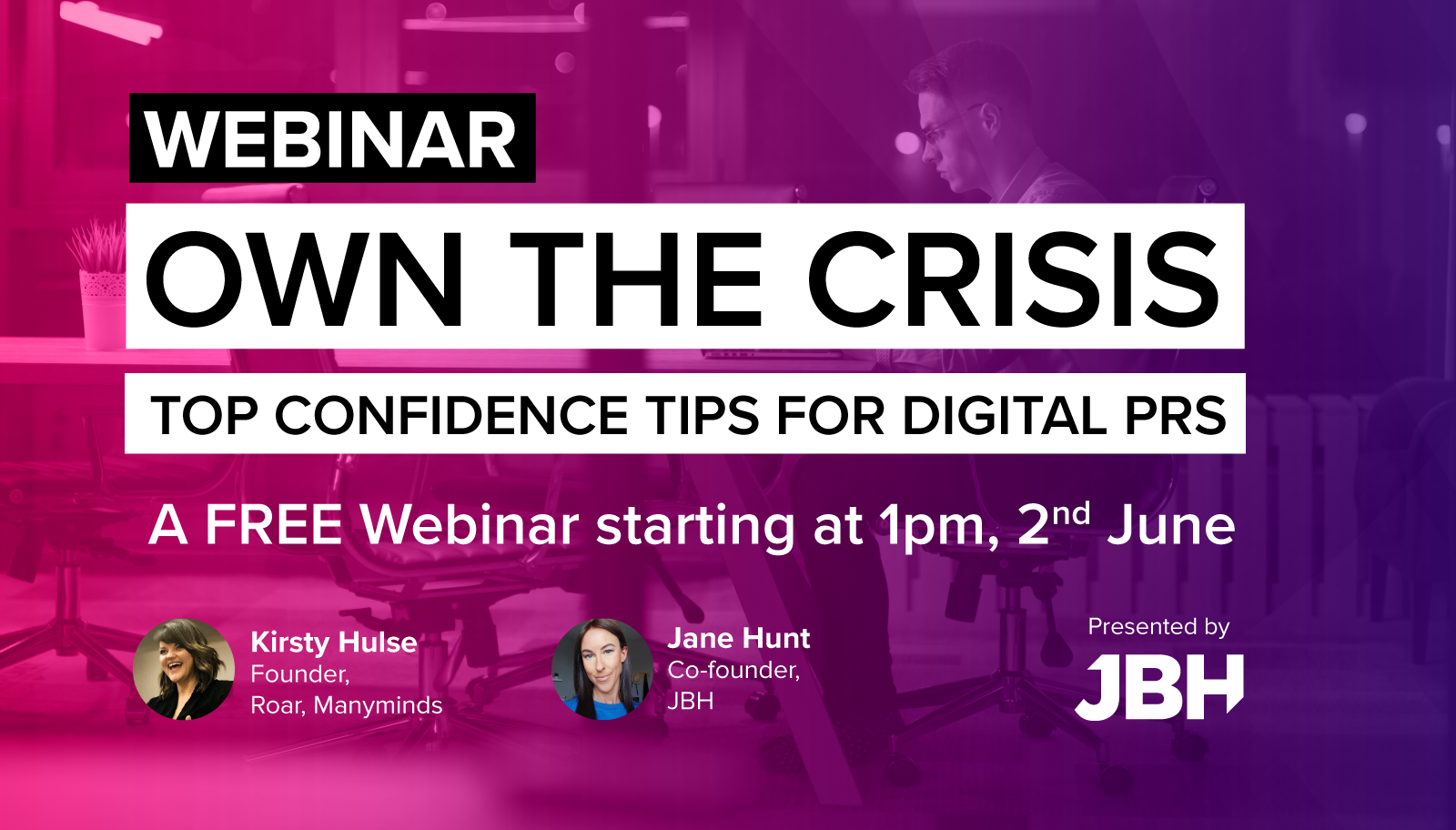 2nd June 2020

PRs across the UK have faced a difficult time over the last few months & navigated the realities of COVID-19 which has affected budgets, strategies and livelihoods. 
So we've invited Kirsty Hulse, founder of Roar! Training & Manyminds and transformational coach to provide her tips on how we can give ourselves a much-needed confidence boost or just add a bit more pep to our step!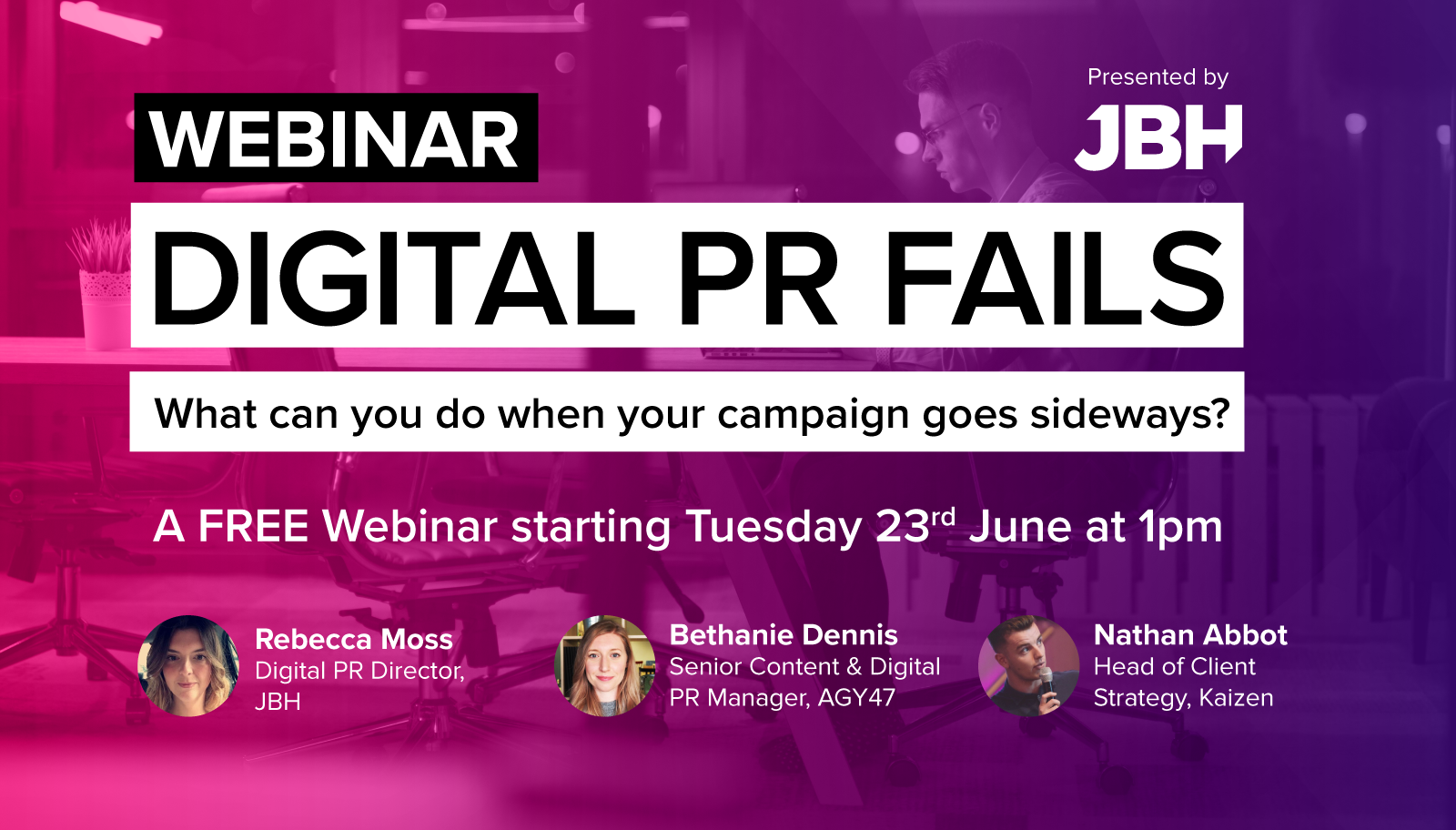 23rd June 2020

Digital PR campaign fails are something we all experience – whether we work client or agency side, but they are never easy to swallow and are rarely discussed outside the office.
A very frank webinar hosted by Jane Hunt, co-founder of JBH  – three leading PRs will discuss campaigns that kept them awake at night, providing examples of what could & could not be rescued to help you avoid similar mistakes.
Looking for relevant coverage in your industry?
This is just a small selection of all the coverage we've gained. Contact us for a list of relevant links we've gained for similar clients in your industry.