Without seeming tone-deaf to the state of the world right now, how can PRs and marketers create content that will resonate with journalists at this time?
In our webinar on April 1st, JBH Co-Founder, Jane Hunt and I will discuss these challenges that we're facing and highlight some of the ways you can adapt your strategy to help your brand cut through the corona-chatter.
Don't put your PR Activity on Hold 
Even if you're having difficulty coming up with a way for your brand to offer helpful and relevant content during the pandemic; don't put your PR activity on hold. I've put together a list of four free research tools so you can discover which additional topics are relevant to your brand.
But first, let's take a look at the state of play:
The Growing Appetite for Positive News Stories
Google Trends is showing an uplift in searches for positive news. Audiences are obviously looking for uplifting and feel-good stories as an antidote to news about the virus.

Journalists can't write a whole paper about Coronavirus
Many journalists are tweeting their pleas for lighthearted news stories, so help them out and drop something that'll make them smile into their inbox.
Hello #PR friends! We can't write a whole paper about Coronavirus. We don't want to. We need your non-CV themed stories more than ever. Fun stuff especially. Email in my bio! #journorequest

— Felicity Cross (@fliccross) March 17, 2020
Struggling for Digital PR Ideas? Here are Four Places to Find Extra Inspiration
Before you start, ask yourself: What else can you talk about? What else is your client or brand an authority on? What expertise do you have? 
Answer the Public
Use 'Answer the Public' to give you an idea of what people are searching for or talking about around your topic. 
For example, if you're a fitness brand such as a gym or athleisure brand you could look at [indoor exercise] as your topic: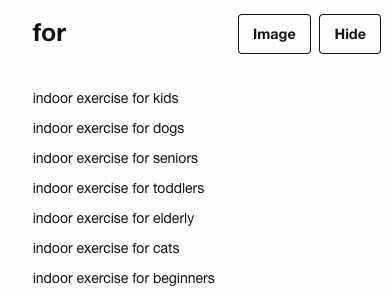 From this, you could create content and a pitch around: 
The 10 best exercises you can do when you don't have much space
Making the most of your indoor space to burn the most energy
How to involve your dog in your indoor exercise routine
Google Trends
Use Google Trends and see what topics (that are relevant to your area of interest) are spiking in interest. These are some of the interesting spikes we have seen over the past couple of weeks.  
Indoor Bikes
Maybe people are dusting off their indoor exercise equipment and looking for the best way to use them? 
Could your brand create content about: 
Most-played indoor spinning tracks on Spotify
Alternative ways to use your indoor bike to get your fitness fix
10 of the best indoor cycling workout videos on YouTube
How to Wash Produce
If you're a food brand, people are searching about how to wash fruit and veg – why not put together:
A list of the fruits and veg you do and don't need to wash

How to wash and store produce to preserve shelf-life, so you don't need to go to the shops as often

A list of the produce that is likely to last the longest in your fridge before spoiling
Keywords Everywhere
Use a browser extension like keywords everywhere (free) to see what other things you could be commenting on: 
[How to wash produce]
We know there has been a spike in interest from Google Trends (above) but there is already quite a lot of content online about this, so what ELSE are people searching for that this food brand can comment on?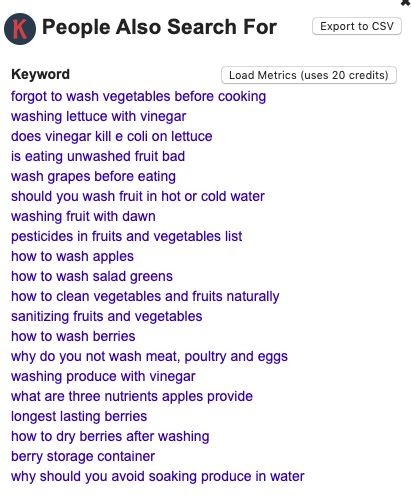 Here we can see that there are many searches about washing lettuce with vinegar which is supposed to extend its shelf life – so why not put together some content around extending the shelf life of the food people already have in the fridge. 
eg: 
Storing berries in an airtight container with kitchen roll 

Storing asparagus in the fridge upright in some water 

Wrapping some tinfoil around the top of a bunch of bananas
Google Analytics
This is the data that nobody else has so use it! See what your own customers are looking at the most on your website (over the last 7, 30 or even 90 days) and create content around those already popular topics.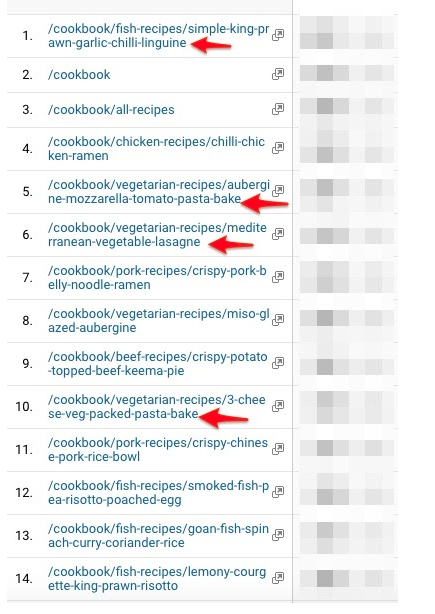 Four of the most popular recipes for this food brand contain pasta, so why not create: 
A round-up of content showcasing your best pasta-based recipes
Tips and hacks for creating pasta sauces from store cupboard ingredients
A guide to the different pasta shapes and the best type of sauces to accompany them
Remember that the news cycle is changing every day
Only around two weeks ago the press was talking about the remotest places in the uk to visit to get away from the Coronavirus – now you wouldn't dream of doing this based on the latest government advice.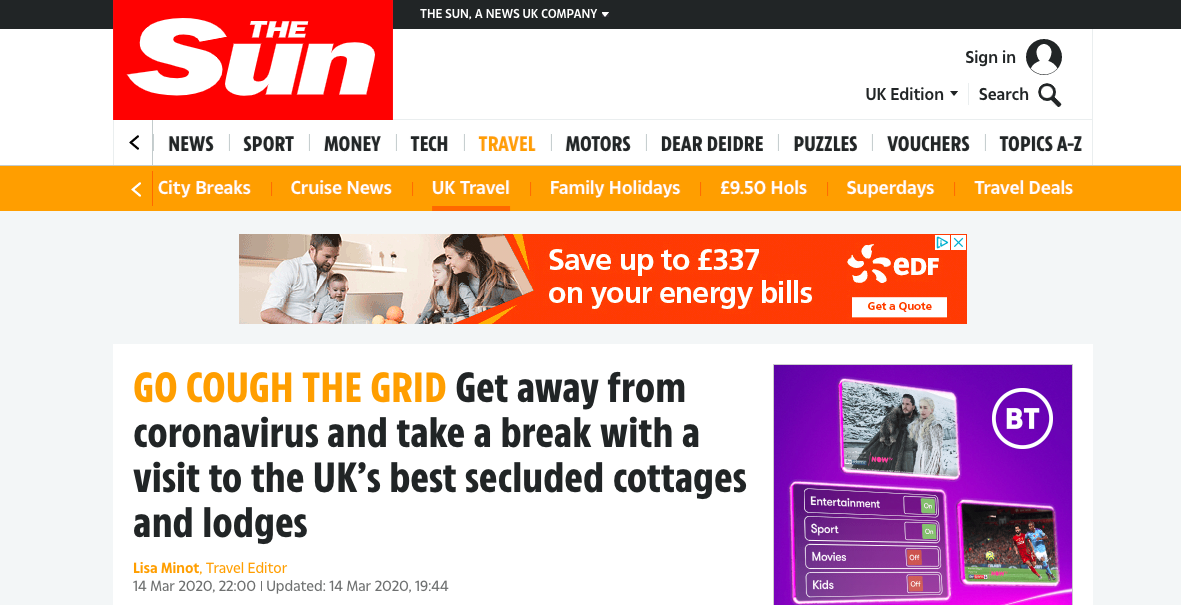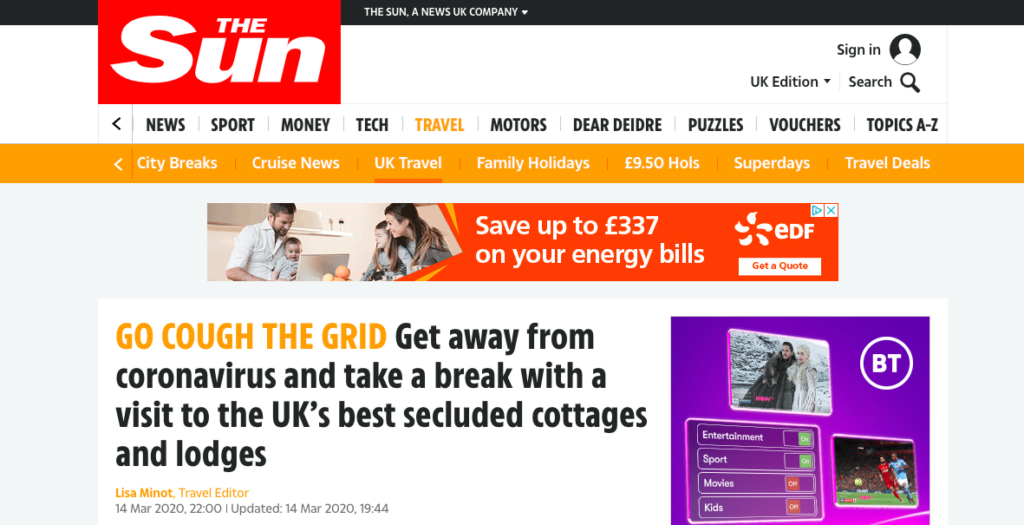 Want to learn more about generating ideas for digital PR?
Take a look at the following resources:
Still unsure how to proceed?
If you're still feeling very nervous and unsure IF and HOW to continue PR activity then give us a call on 0330 995 0830 or email hello@jbh.co.uk and we'd be happy to help – even if it's just for a chat or to discuss any ideas. Our door is always open….