What is reactive Digital PR?
Good question! Reactive digital PR might have different meanings to different people, but for us, reactive digital PR is about responding quickly to news stories gaining ground or trending in the news.
These campaigns are not normally planned, but are seen as opportunities to respond quickly to a news story by adding a quote, or new data or case studies in order to generate coverage and links either for your brand or a client!
Although our client campaigns are planned in advance throughout the year, we do monitor the news for our clients to see what we could newsjack to gain some nice quick links, drive traffic and earn some brand awareness too!
Let's look at a couple of examples…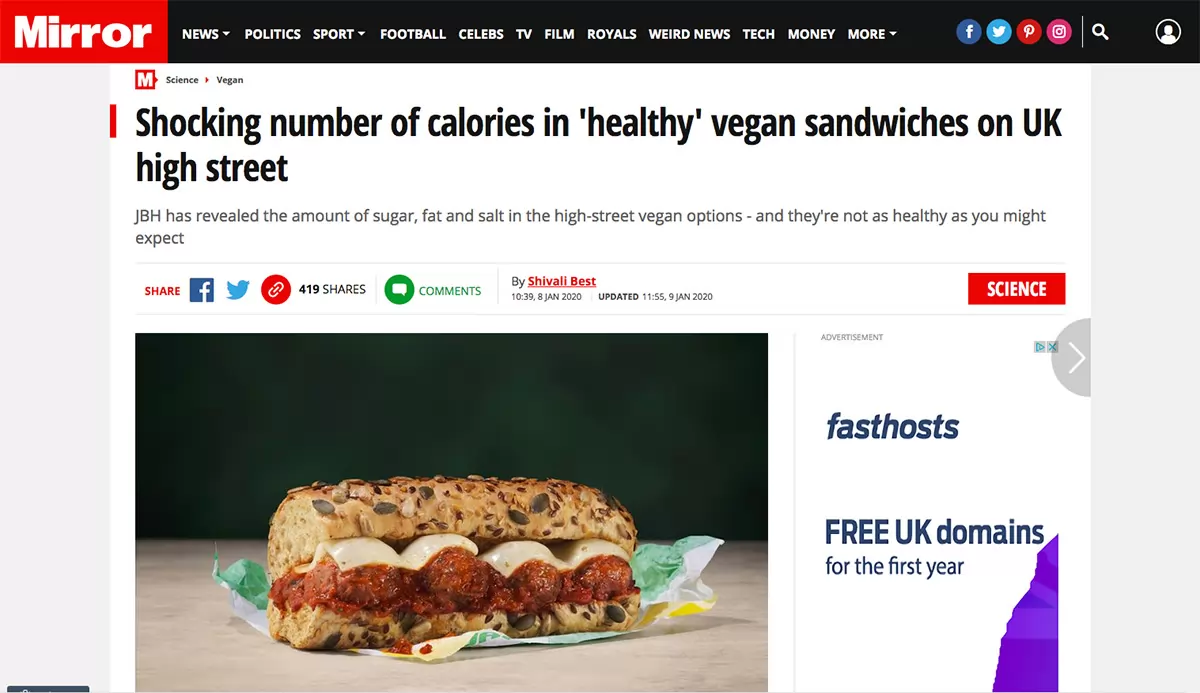 1. Newsjacking Veganuary
Before Christmas, the team had been considering doing a piece around the amount of calories in the most popular supermarket ready meals, but as Veganuary began and the press was discussing the new vegan offerings on the high street, the team saw an opportunity to reveal which vegan fast foods are the most calorific and how they compared nutritionally to their meaty counterparts.
The team spent a couple of hours collecting the data, creating a few charts and then were ready to pitch to journalists as time was of the essence!
The campaign did so much better than we ever expected generating:39 pieces of coverage (30 linked), with 15 top-tier links
Not bad for a few hours work, right?!
In an effort to be fair and transparent, we're also sharing a campaign that, although it got coverage, it didn't gain many links…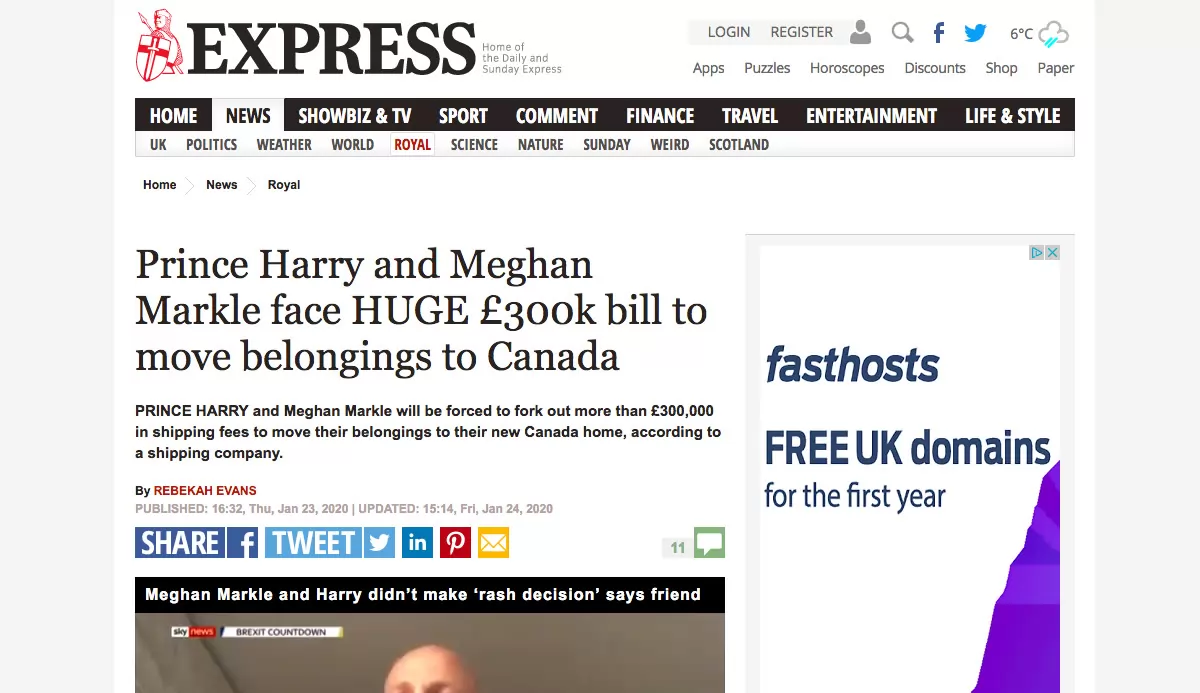 2. Counting the Cost of Relocating Harry, Meghan and Archie
A good example of newsjacking is a piece we put together in response to Meghan and Harry moving to Canada.
As we have a client who relocates people overseas we saw an opportunity to generate coverage for our client by roughly calculating how much it would cost to move Harry, Meghan, Archie and all of their stuff over to Canada.
It took the team less than a day to put the content together with our clients help and get it into the right journalists inbox first thing the next day.
This resulted in some amazing coverage in The Sun and The Express for our client but no links (full disclosure). We're still chasing the links, but slowly losing hope! Great brand awareness, nevertheless!
What have we learnt?
As we've learnt from the examples above, reactive digital PR doesn't always equate to links. So how can you get started AND optimise your reactive campaign to generate links, not just coverage?
Tips to get started with reactive digital PR (and they won't cost you a penny):
Read the news everyday (both online and print) – you never know where you may stumble across a good story
Set up Google Alerts and Talkwalker Alerts for keywords relating to your client/brand – monitor the web for content relating to the brand, their products and audience interests.
Monitor #journorequests to gain links quickly by supplying advice or a quote
Agree quick sign-off of on content with your client / or manager from the start so you can respond when the story is still timely
Have a calendar of national days and events in the year that are relevant to your brand/client and be ready with additional content

4 Tips to Help you get Links:
Give the journalist a reason to link back to your client/brand's website e.g. additional data / quotes / methodology etc
Ask for a link before you send over the content – you're supplying the journalist with something useful, so don't be afraid to tell them a link is valuable to you up front
Know which sites don't link as standard. Many sites have a no-link policy then don't target these sites and focus your efforts on those that do!
Follow up as soon as you spot an unlinked brand mention. The sooner you ask for a link, the more likely it is!
To find out how reactive digital PR can work for your brand, contact us at hello@jbh.co.uk