What did PRs learn from top lifestyle journalists amid COVID-19?

As the year comes to an end, we look back at the toughest 12 months of our careers and we're pleased to say that we've not only survived, but we've thrived.
On the 21st April 2020, we launched the first of our 'Missing Link' webinars, where we called upon top lifestyle journalists Almara Abgarian and Sian Elvin to tell us how and what to pitch as PR's living and working in lockdown. 
We listened. We learned. We grafted long and hard hunched over our makeshift desks to ensure our campaigns were timely, newsworthy and interesting. 
And it worked. 
Even with the sudden sidestep of the pandemic, and even through the growing pains of remote working, JBH grew. We built the team, built the accounts and most importantly we built links. 
We developed campaigns to be proud of which is why we have decided to showcase five of our favourite campaigns that smashed all expectations this year.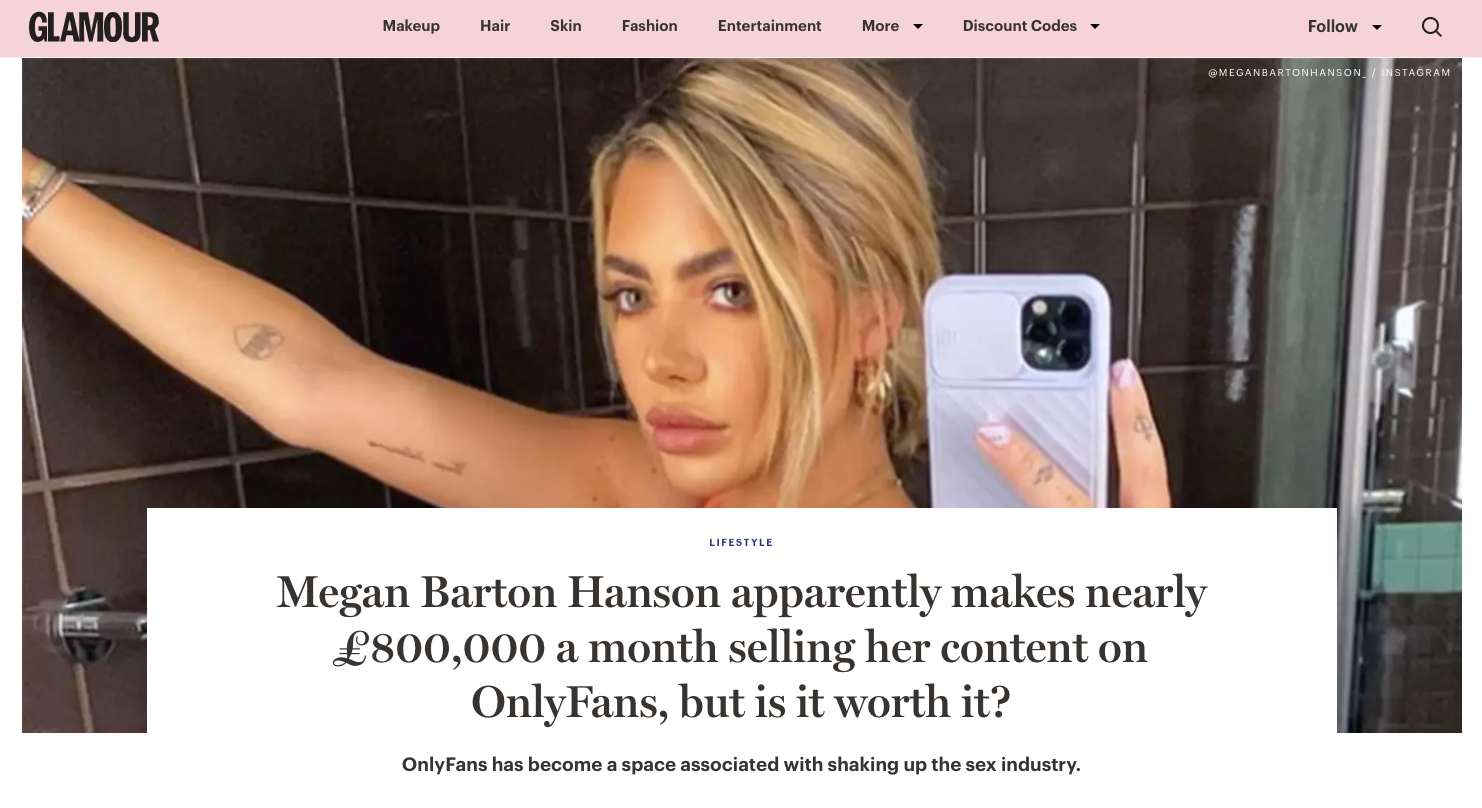 OnlyFans is the site that's encouraging celebrities and influencers to flash for cash – and we discovered that it's set to make them millions.
After seeing many celebrities and influencers flock to the paid content creation site, we used the OnlyFans earnings calculator to estimate how much celebrities and influencers could make, if they started producing and promoting exclusive content via the OnlyFans platform. 
Whilst the campaign was a tongue in cheek look at pop-culture, it actually sparked some wider conversation around monetising content, landing this piece in Glamour. 
This campaign was an immediate success, with Love Island star Megan Barton-Hanson and Singer-songwriter Lewis Capaldi sharing and tweeting about the OnlyFans Rich List, proving that digital PR has wider impact than just link building for SEO. 
This campaign continues to pick up links, both organically and through newsjacking; whenever we see that a new celebrity or influencer has joined the platform, we big name we dust the rich list off, and newsjack it for even more links and coverage. 
Results:
Total Links: 48 (and counting) 

Average DA: 71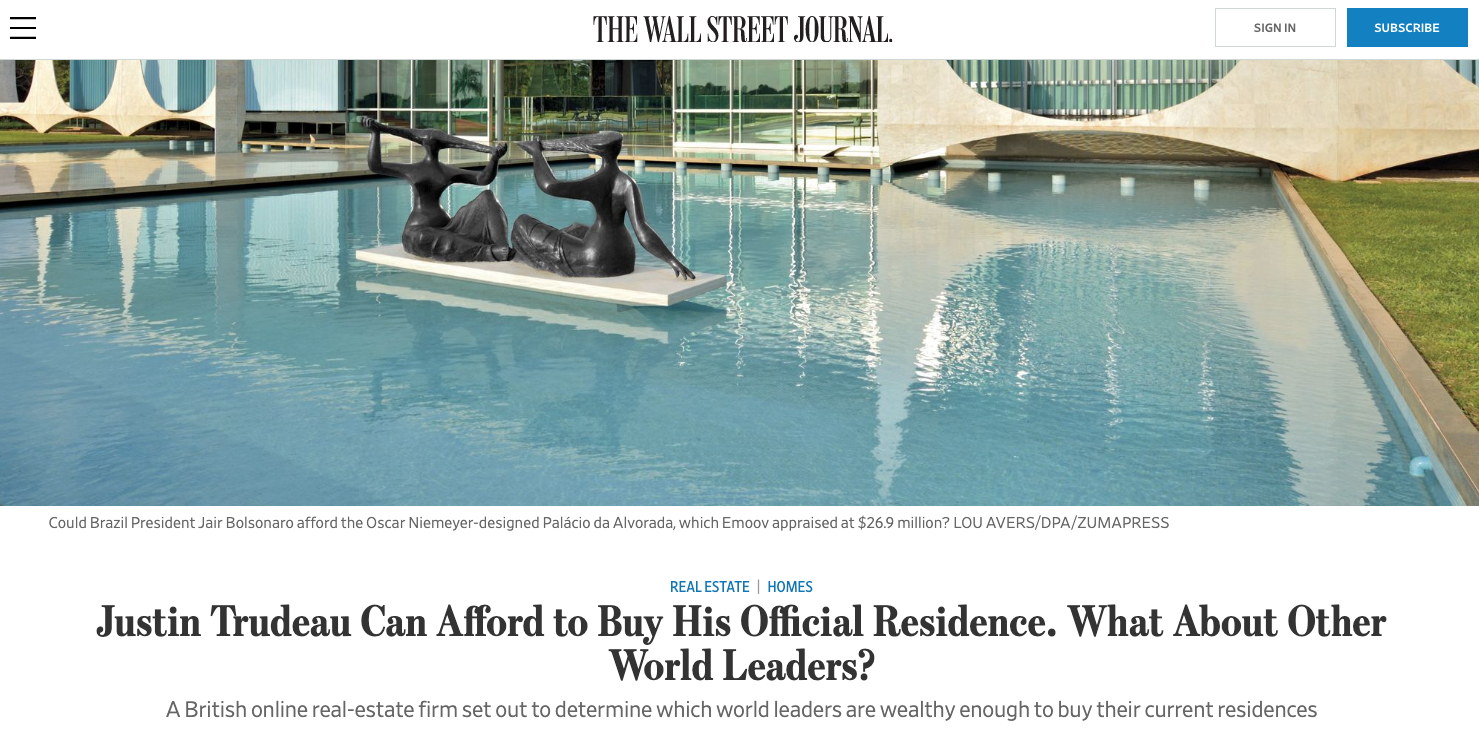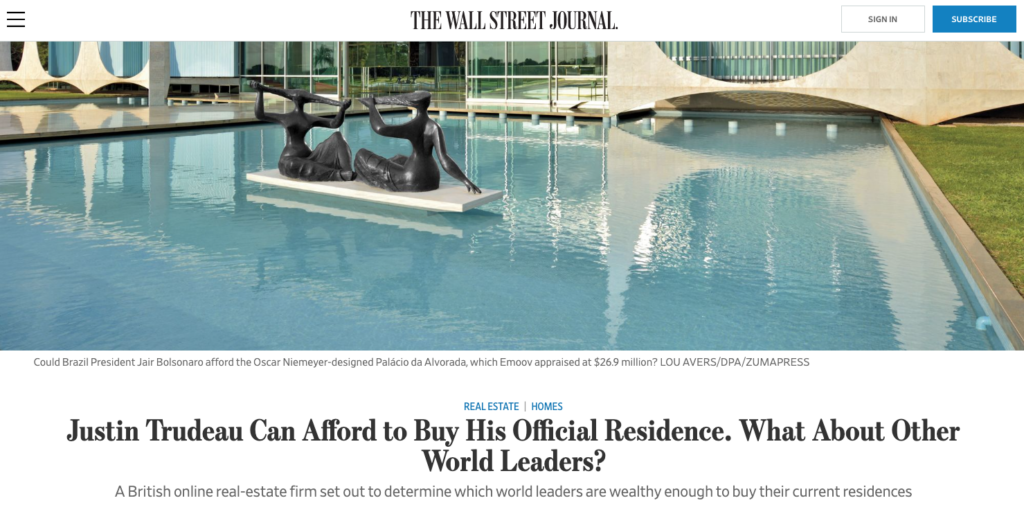 If you're running the country, you don't usually go home to an average three-bedroom semi in the suburbs. Instead, you're more likely to retreat to an opulent mansion that would quite literally take your breath away.
This data-led campaign for online estate agent Emoov looked at 20 ministerial mansions that the world's most powerful leaders call home, and then calculated just how much they would be worth on the market today (and which world leaders had enough in the bank to be able to buy it for themselves) 
This campaign was not only incredibly fun to do, but it also spread far and wide, with people eager to report that the Queen could not afford to buy Buckingham Palace or that Trump could afford to buy The White House a few times over. 
But we didn't stop there. 
With Buckingham Palace topping the list, we knew we wanted to squeeze more coverage for, beyond property and lifestyle publications (which we'd already achieved links for). So we decided to put the palace up for 'sale', which went wild following coverage on the Express. 
This campaign was a hit in many countries including the US where we gained coverage in The Wall Street Journal and many other large publications around the globe. Politics can be a niche subject to nail, but this unique research landed perfectly and created a great conversation piece for publishers. 
Results:
Total Links: 72

Average DA: 60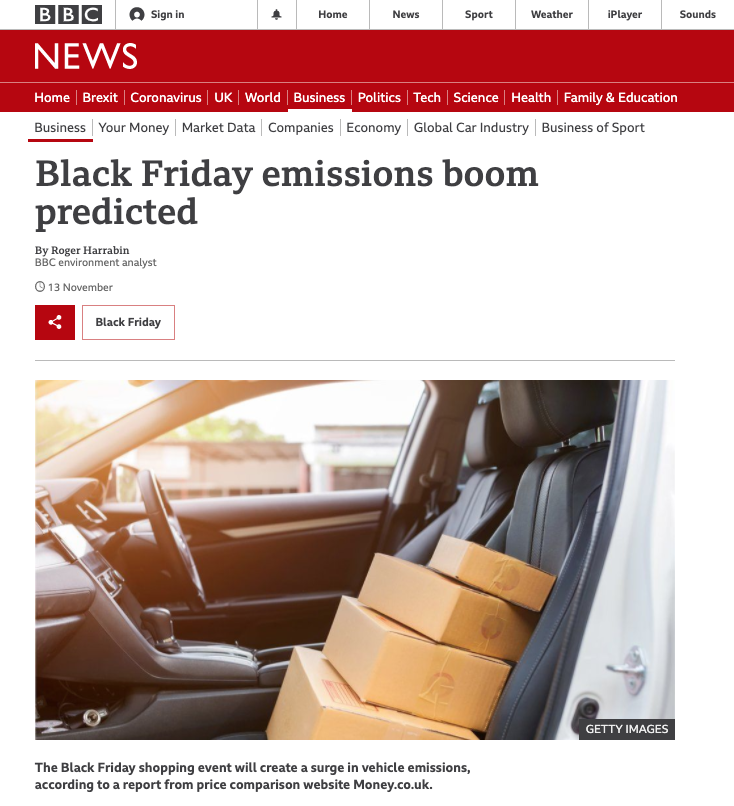 Sustainability and eco-focused campaigns have been doing very well in recent months and as Black Friday approached during lockdown V.2 in November, we investigated how much CO2 could be produced by the millions of packages set to be delivered across the country. 
After crunching numbers we predicted that, with sales estimated to rise by at least 14% vs last year, Black Friday 2020 could be responsible for 429,000 tonnes of carbon emissions; the equivalent to 435 return flights from London to New York.
The shock factor of this data is what made it so fascinating, landing on the BBC, Telegraph, Forbes and various industry publications the campaign 'delivered' 46 links with an average DR of 68. 
Results:
Total Links: 46

Average DA: 68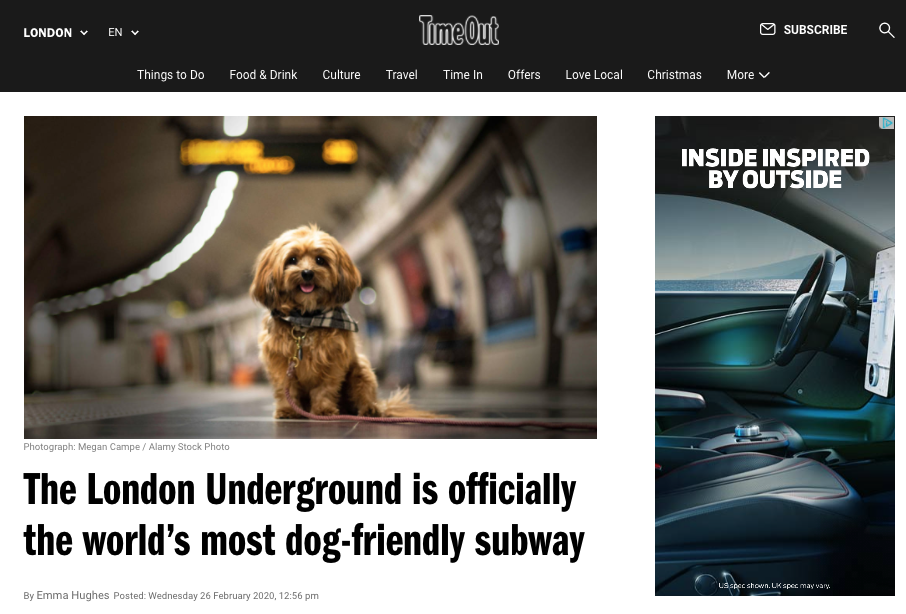 Whether you travelled as a commuter or a tourist, it's likely that you'll have travelled on at least one of these subway systems. From the London Underground to the Shanghai Metro, we ranked 10 of the busiest subway systems based on what travellers find the most important, for our client Essential Living. 
Using a variety of factors to rank them including price, comfort and friendliness we were able to determine the best metro in the world. This campaign was not only eye-opening for us but also to the 117 publications across the world that became captivated by the campaign, including TimeOut, CountryLiving and Tag Spiegel. 
Global rankings like this have the potential to spread to all corners of the world, whether it is the top country boasting their metro credentials or low ranking countries reporting the bad news. 
Results:
Total Links:117

Average DA: 60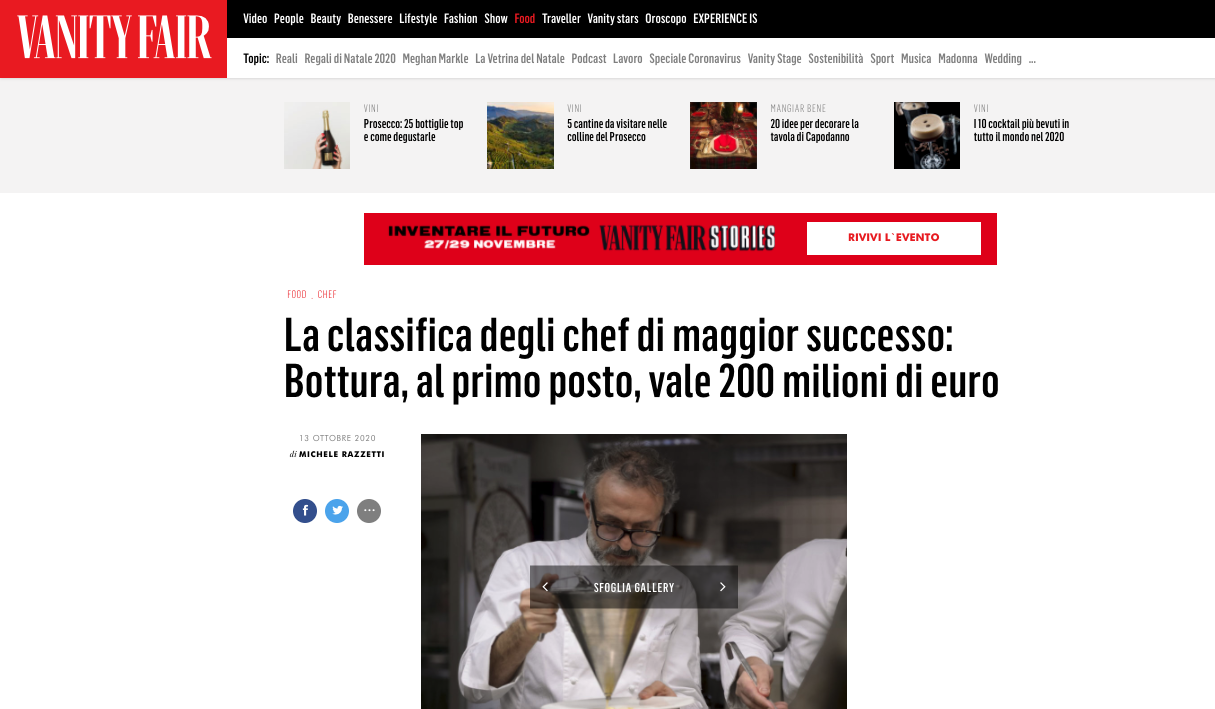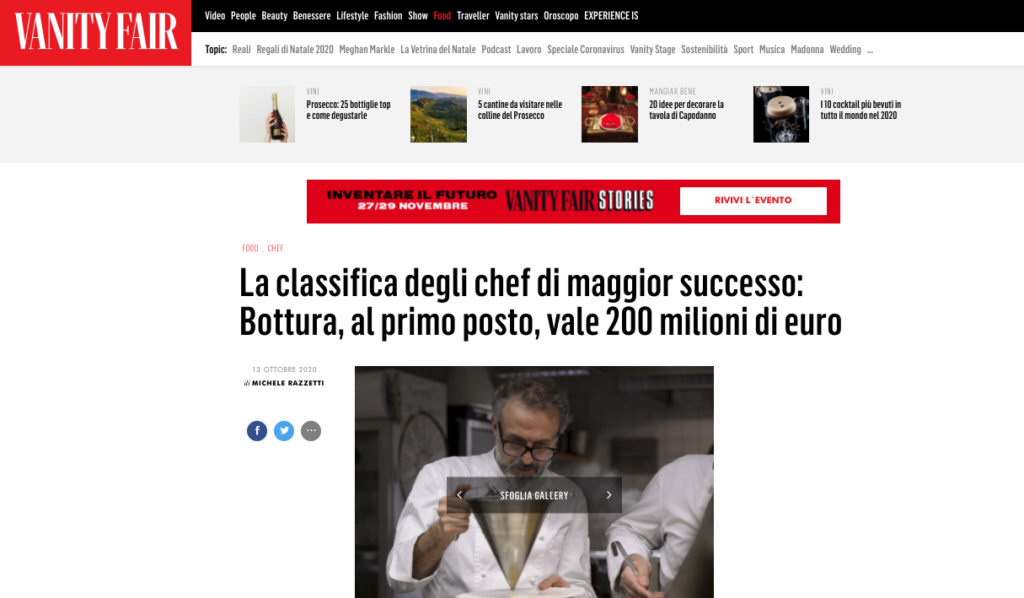 There was once a time when fame and wealth were the exclusive domain of actors, singers and sports stars, but in recent years, the money has been spreading into the kitchen, too.
Chefs are now celebrities in their own right, with incredible net worths, From Nigella to Jamie, we crunched the numbers to reveal which celebrity chefs are the most successful.
As this campaign is evergreen, each time a chef releases a new book or TV show, we can pick up where we left off and re-issue the campaign for more links and coverage
With top chefs from all over the world featuring the report, we were able to generate coverage in brand new markets for Money.co.uk hitting publications in Italy, the Netherlands and more. In total, this campaign cooked up 42 links with an incredible average DR of 71, including Vanity Fair, Esquire and the Mirror. 
Results:
Total Links: 42

Average DA: 71
JBH digital PR experts reveal what they have learned about conducting PR during a pandemic 
We asked members of the JBH team what their key takeaways were from running campaigns in 2020 and how they will take these learnings through to 2021's digital PR campaigns.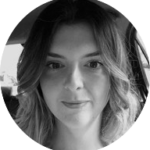 Rebecca Moss – Digital PR Director
"I think that running campaigns in 2020 has proven that news jacking will become vital for hero campaigns to get cut through. Teams will need to be agile enough to accommodate this new way of working and clients need to be open to it too. The news agenda moves so quickly that larger campaigns (and the people running them) will need to be flexible, willing and able to pivot at any given moment."

Lauren Henley
– Digital PR Manager
"This year has reinforced how important it is for campaigns to be credible. There is still an abundance of fake news and as Digital PRs, we shouldn't be fuelling or adding to this. It has also taught me to be bolder with ideas. With a deluge of depressing news, lighthearted campaigns have shone through and offered a welcome distraction. As long as PRs are being mindful, we should all embrace more fun campaigns."

Sophie Campbell – Senior Digital PR Executive
"Learning to prepare for the unexpected has been a key learning from 2020. Watching campaigns that within a day became completely irrelevant to current affairs and having to try and successfully change its course was a challenge a lot of PR specialists will have had to have faced during the past year, but it's also taught us to think ahead and ensure we consider all possible outcomes so that we are able to land those links."

Sophie Clinton
– Senior Digital PR Executive
"I think 2020 has taught us how important it is to absorb the news and make sure every campaign is in keeping with the news agenda. With restrictions changing across the UK throughout the year we have had to be flexible with our campaigns and be able to pivot or change up the content. By doing this you can also take advantage of the news to hook your campaign to a breaking and/or trending topic."

Tori Saunders – Research and Content Writer
"2020 has been a huge opportunity for development. We found that people are navigating a sea of uncertainty, especially within the media so having data-led campaigns which use credible sources remain so important. Data-led campaigns with strong methodologies will also make outreach more streamlined and offer insurance to publications."

Hannah Sheaf – Digital PR Executive
"This year has taught us that communication is key in every aspect of our lives. If a topic has provoked a discussion, whether at work or at home, look into it. It may be a good starting point for a campaign. The most successful campaigns come from sharing insight and ideas with your team to achieve the best possible end result for your work."

Tom O'Rourke – Digital PR Executive 
"I think 2020 has proven that audiences need an equal balance of hard and soft news. Many of the best campaigns in 2020 offer an opportunity for escapism, giving the reader a chance to take a break from the hard hitting news we see everyday on TV. I think moving into 2021, we'll see a lot more digital campaigns that try to unite us as a nation, through humour and other emotions that audiences can connect with."