Data is a deadly digital PR weapon. Not only can it help you discover your ideal audience and target their biggest interests, it can also provide metrics on campaign success, allowing you to edit and optimise for the future. 
But in spite of its widespread use for research, insight and reporting, data is often overlooked or ignored for content – the creative part of a digital PR campaign that, for many, means imaginative thinking or outlandish ideas. 
However, you cannot underestimate the power of data when it comes to grabbing the attention of users, maintaining their engagement and encouraging action. 
No matter whether its a mind-boggling statistic or a reassuring nugget of information, content that places an emphasis on data will stand a better chance of resonating with audiences and establishing trust. After all, you can't argue with cold hard facts. 
But you might be wondering…
Where exactly can I find compelling data for my next digital PR campaign? And how can I utilise it to best effect? Here are 10 of the best sources of information (with a couple of excellent data-driven digital PR examples thrown in for good measure).
PRO TIP: Don't just rely on one of these data sources – bring multiple sources together for never-seen-before content or a more convincing argument. This will give you the edge when it comes to outreach. 
It's little wonder that the Office for National Statistics (ONS) is widely cited by journalists, content marketers and digital PR professionals – its the UK's largest independent producer of official statistics and the recognised statistical institute of the UK.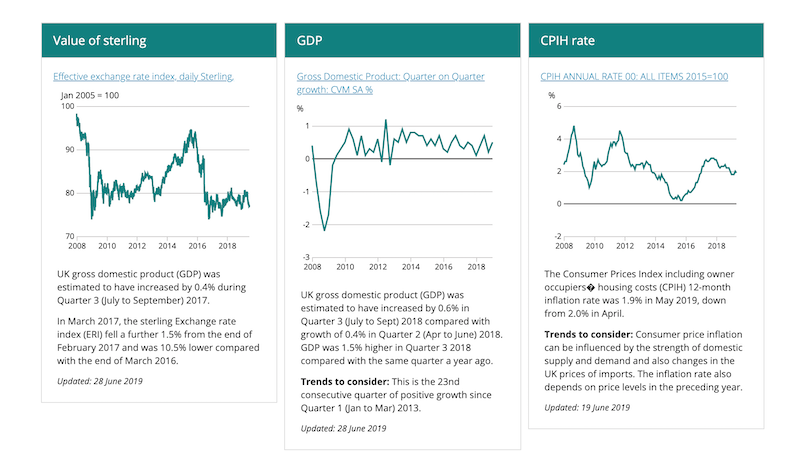 From discovering how census statistics can paint a picture of the nation to tracking economic changes in post-referendum UK, the ONS has it all.  
Whereas the ONS tends to focus on quantitative information, YouGov adopts a more qualitative approach – what people think about things like politics, entertainment, retail, technology, media, lifestyle and more.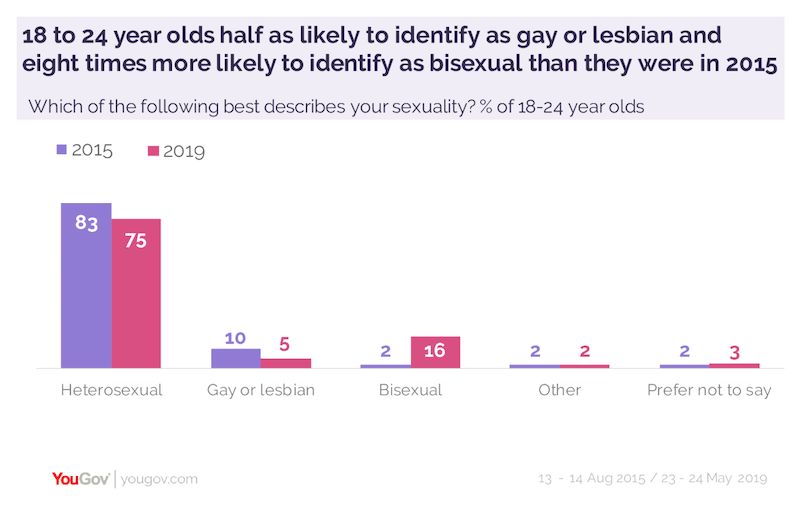 One of the reasons why YouGov makes such a good data source is because it believes in the power of participation. At the heart of YouGov is a diverse global online community, helping you get direct insights from the people who matter most to your brand. 
Anybody has the right to request information from a publicly-funded body, but what if you're not sure how to go about it or simply want to find out what others have asked? Make a beeline for WhatDoTheyKnow.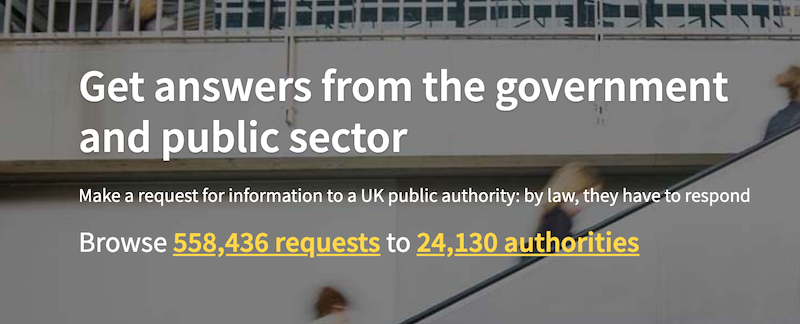 Run by volunteers, WhatDoTheyKnow helps you make Freedom of Information requests and will email you as soon as you get a response. Everything gets published online too, building a massive archive of information – to date, WhatDoTheyKnow users have made 557,982 requests to 24,128 authorities.
Data-driven PR example #1 –
TicketSource Culture Per Square Mile Study
JBH harnessed the power of readily available, free data to help TicketSource discover and visualise the UK's most cultural destinations per square mile.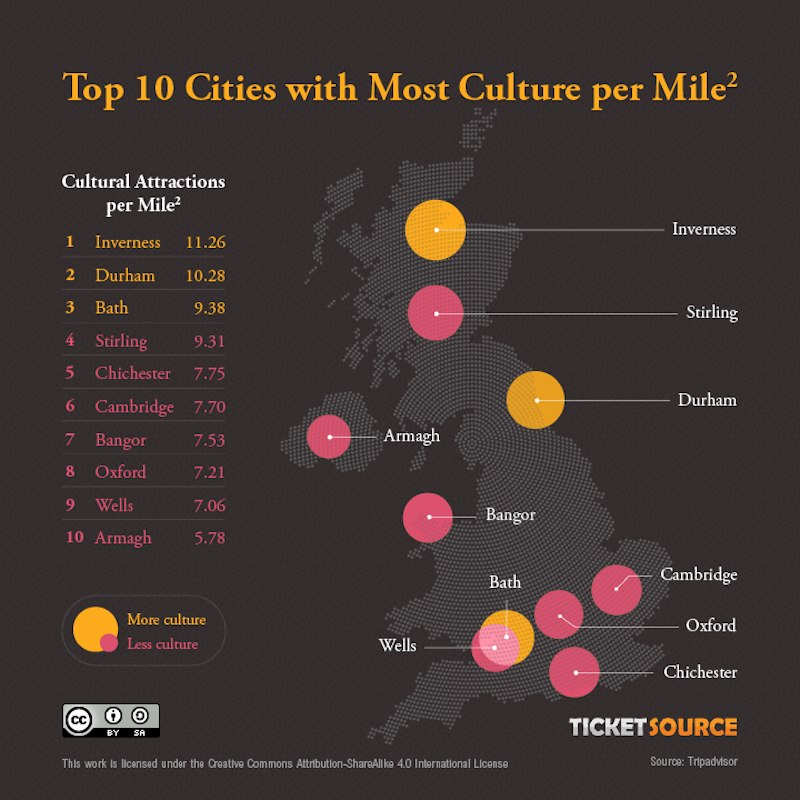 As this campaign was based on cultural attractions such as theatres and museums, we decided to gather data from the world's largest travel site – TripAdvisor. We gathered information on the number of cultural attractions in each area and worked out how many of these were in every square mile, allowing us to formulate a ranking. 
This data-driven campaign has generated amazing top-tier news coverage and backlinks for our client, including coverage on the Times online and itv.com.
Statista claims to be the #1 business data platform in the world with insights and facts from 600 industries across 50 countries. If you've ever conducted research for facts and figures, chances are you've stumbled across Statista.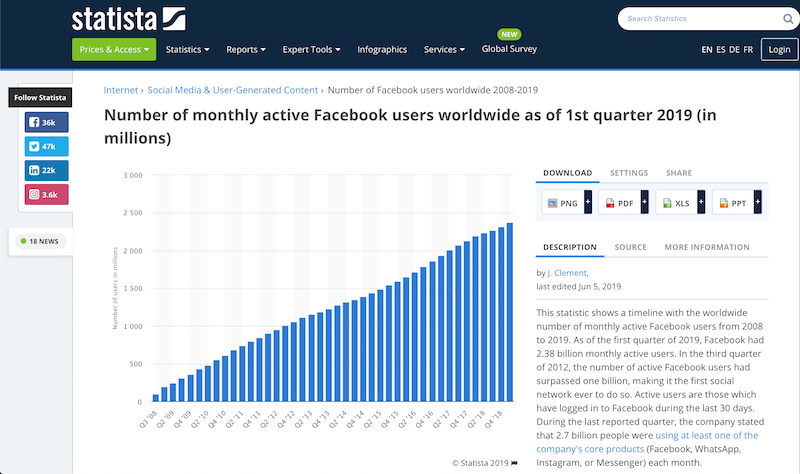 In addition to its wealth of statistics on all manner of subjects, there's also a bunch of industry reports and market outlooks to sink your teeth into. The only problem is that some information remains hidden behind a paywall, with accounts starting at USD$49 a month for full access.
Yes, we know, Wikipedia is an openly editable website with content written collaboratively by largely anonymous volunteers. However, there are a number of reasons why Wikipedia should be one of your go-to sources for data. 

First of all, its writers don't get paid, which means they're either extremely passionate or the ultimate authority on their chosen subject. Secondly, people of all ages, cultures and backgrounds contribute to Wikipedia, resulting in great diversity. Last but not least, the vast majority of articles contain references, further reading resources and external links for undeniable accuracy. 
Even if your digital PR campaign isn't health-related, you shouldn't dismiss the World Health Organisation (WHO) as a data source. The breadth and depth of its research and resources is incredible, spanning topics that include sustainability, climate change, drug and alcohol use, sanitation and hygiene, road safety, and much more.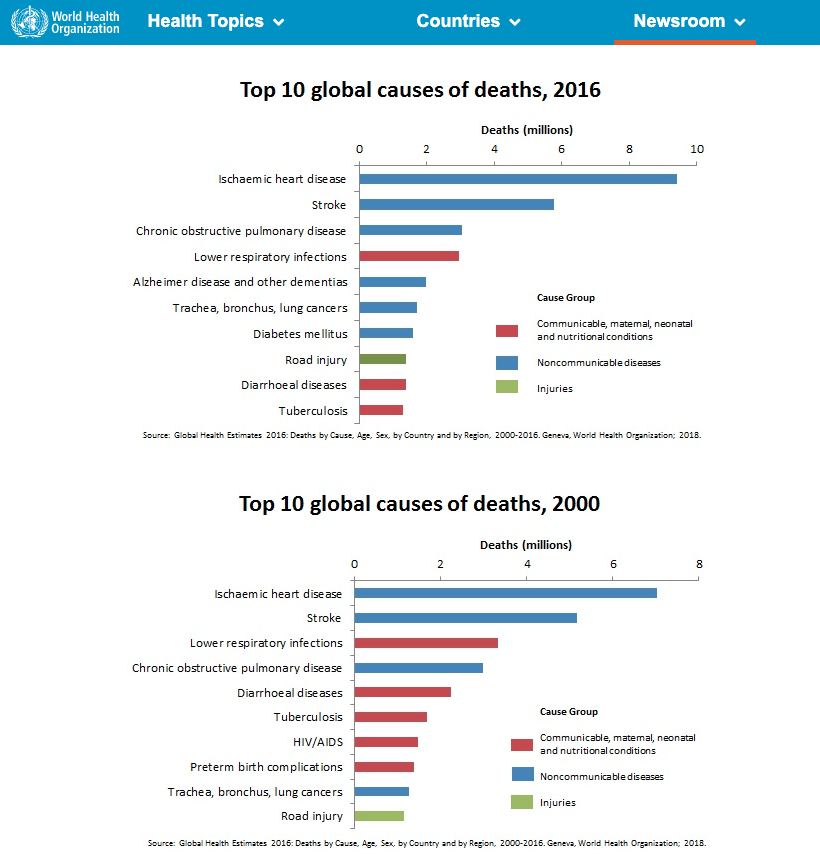 There aren't many other organisations that work with and have access to data from 194 countries across six regions around the world. WHO is both on the ground and in a position of corporate power, providing insight from every level of society. 
Although this is another health-related source of information, Centres for Disease Control and Prevention go beyond their primary remit with research into everyday topics like physical activity, healthy living and workplace safety.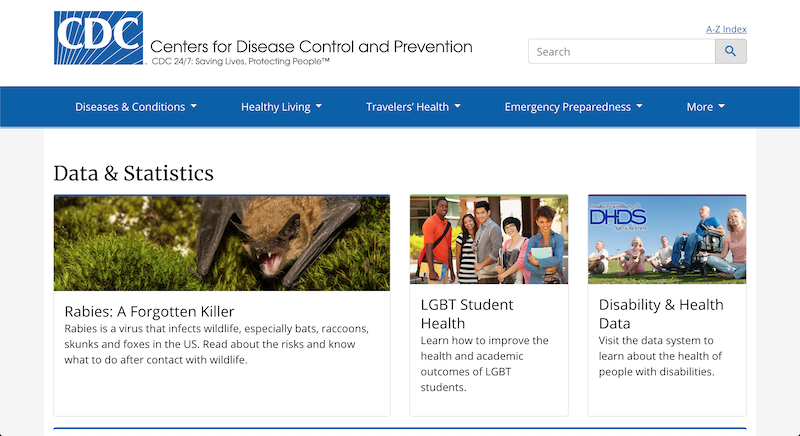 The data and statistics section of CDC's website is particularly useful, with a list of topics as well as various tools and related organisations. 
Due to the subjective nature of food, coming up with a digital PR campaign based on the world's most iconic dishes isn't easy.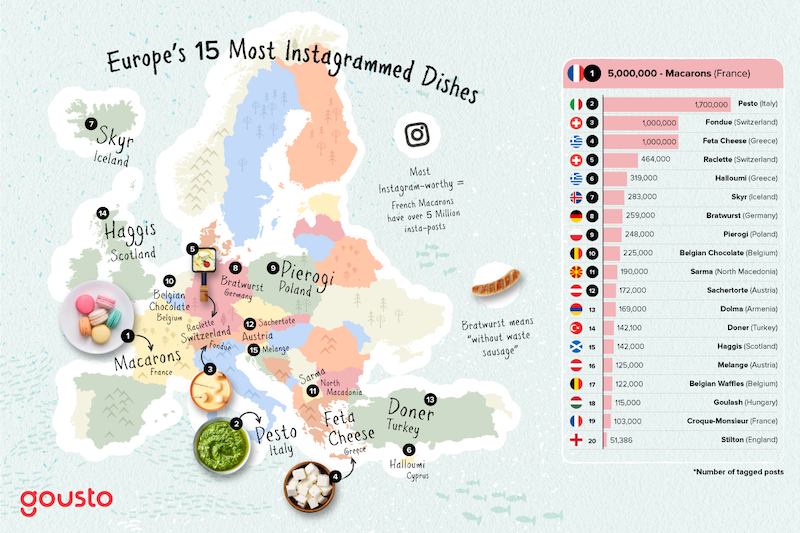 Therefore, we decided to adopt a unique scoring system for this campaign – combining search volume data from Google Adwords with Instagram hashtag data (shoutout to the #foodpic massive).
This approach enabled us to pitch relevant data to news and food publications all over the world, resulting in coverage and backlinks on sites like Harpers Bizarre, Time Out Dubai and Good Food (Australia).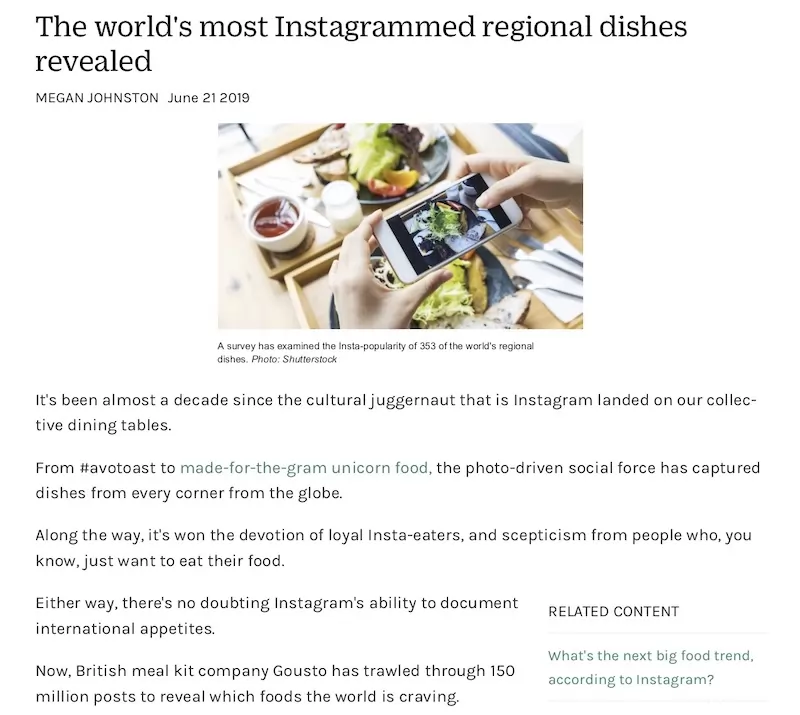 As one of the world's most comprehensive resources for global development data, the World Bank is sure to become one of your regular ports of call for digital PR.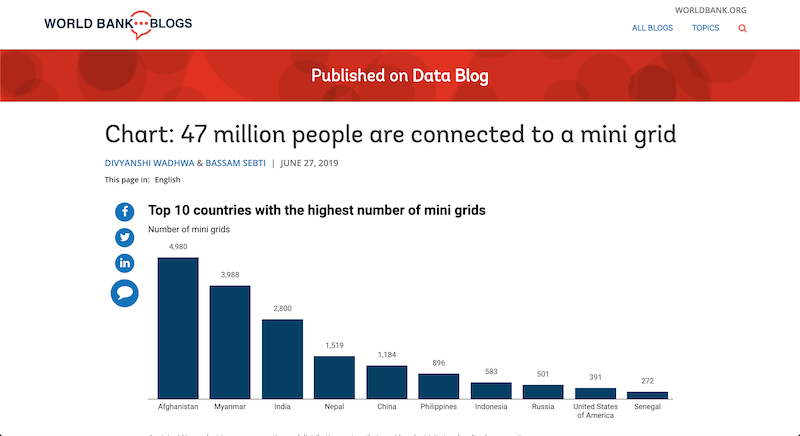 Beyond everything else, its analysis and visualisation tools will enable you to bolster your research, gain a deeper understanding of global trends, and download data in a compatible format. 
Most data research journeys will start with a standard search on Google. Unfortunately, finding suitable results can be tricky, as websites that have nailed their SEO footprint are often given precedence over more legitimate data sources.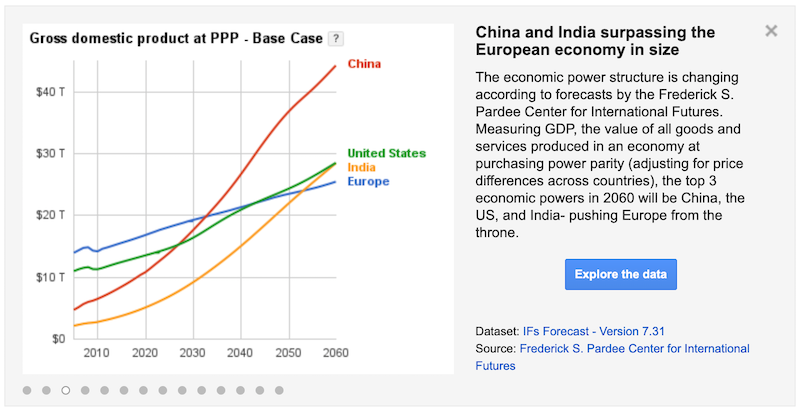 This is where Google's Public Data Explorer can help. Along with the ability to explore vast amounts of public-interest datasets, you can also visualise and communicate the data for respective uses. Best of all, visualisation changes over time, enabling you to keep track of trends. 
Even though FiveThirtyEight is a news and opinion website, it relies on statistical models and probabilistic thinking for its content. When combined with superb visuals and in-depth analysis, FiveThirtyEight leaves many mainstream media outlets in its wake.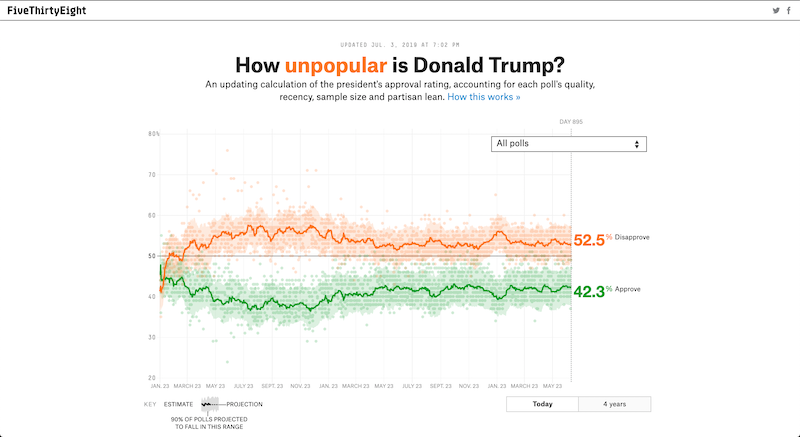 It provides unadulterated information about a variety of sectors as well as an explanation of each dataset and its source. Perfect for data-driven journalism and storytelling. 
Don't worry if you're overwhelmed by data – you can always leave your next digital PR campaign in the experienced and adept hands of JBH.
Contact us
to find out more.