'Data' — say this word to a creative person, and they'll probably run straight for the hills. But when it comes to digital PR campaigns, some of the most creative concepts start with data. Equally, if you can't find the correct data to backup your campaign idea, back to the drawing board you go. As a digital PR agency that excels in delivering uniquely creative, data-led campaigns, we're always thinking about data. Where to find it… new ways we can present it… how to shape it to suit our campaigns… the list goes on.
2021 saw JBH expand our data team to facilitate the sheer amount of research that goes into crafting dependable data-led digital PR campaigns, and we're excited to grow our team even more throughout the course of this year. With these changes, along with the increase of data-led campaigns throughout the whole digital PR industry, we couldn't help but wonder… just how important will data in digital PR be in 2022?
We sat down with our data team — Tori and Cindy — and JBH Digital PR Director, Rebecca, to find out.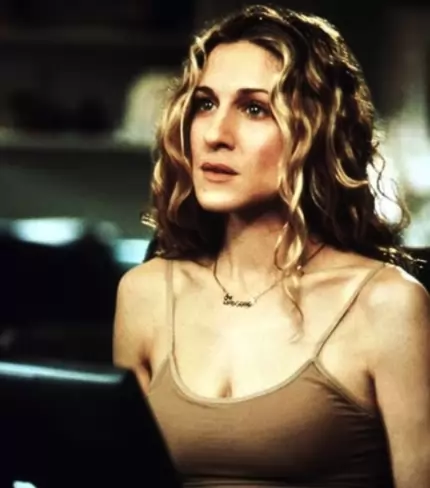 (Image source: https://www.pinterest.co.uk/pin/46936021095341914/)

Before we look ahead to the future of data in digital PR, let's look back at this past year. How important was data to your campaigns throughout 2021?
T: Data has stood at the forefront of most of our campaigns this year for one reason — nothing beats a shocking stat. Journalists eat them up, and audiences flock to them. Whether the data comes first or last, it's the bread and butter of a good campaign.

C: Data-led campaigns have made up much of our output as they've  given us extra angles to dig into — as well as increased validation. With a good set of data, readers have the chance to consider things they may not have thought of before.

R: When I'm thinking about campaigns for clients, I'll often start the idea generation process using data. I find it much easier to take a data set — or group of data sets — and use them as a springboard for my idea. I see many campaigns where data has obviously been the afterthought — retrofitting data sources to suit a campaign idea — whereas I prefer to work the opposite way, letting data dictate my idea. Data-led ideas have been vital to the success of our award-winning campaigns for 2021. 

What have been your biggest data mistakes in data-led campaigns, and how have you learnt from them?

T: My biggest mistake has been not trusting my gut. If something doesn't look right or make sense, check it and then discuss it with others. No matter how credible and current your sources, they can still be wrong — so use multiple. If something does seem off, do further research into what's causing it — you may land yourself extra angles.

C: My biggest mistakes have been not extensively checking for many more sources in order to make sure the data is correct. You can never do too much research, and it's always best to have checked extensively to ensure you're getting similar results from your sources. 
R: Sense checking the data. You can have as many credible data sources as you like, but if it doesn't tick the 'common sense' box then you'll really struggle to get cut through — plus, you might even cause journalists or commentators to pick your data apart. We've definitely learned to bake a 'common sense check' into our data QA process.

Let's talk sources, methodologies… and dodgy data. What do you think makes data-led campaigns stronger?
T: I think the data is almost as important as the idea. Without strong data, the campaign will not go far. For me, creativity must go beyond ideation — the data must also be captivating. The campaigns we see dominating publications have creative methodologies, that's what makes them strong.

C: I think what makes  a strong data-led campaign is using strong sources — as well as providing a lot of data in order to further back up what the campaign is saying. When the time and effort used to collect the data shines through the methodology, the campaign becomes even more unique and stands out from the crowd.

R: The hook and the top line. We should always be asking ourselves "What is the story?", "Why would a journalist click on our email?", and "Why would a reader read the story?". These are the three key things I think about when bringing together a data-led campaign. 

Right now, what do you think is the most underused data source when it comes to data-led campaigns? In other words, what can you tap into? 
T: API's are incredibly useful, and speed things up massively. Tapping directly into a site's data is a game changing tactic — unfortunately, many of them have restrictions for media use, which is why they don't appear too often.

C: I think while social media is a largely used data source, there's the potential for us to collect even more data from these platforms due to their large number of users. There's tons of information that can be gathered in many unique ways — offering us new angles in the process.
R: Most brands are already sitting on a goldmine of data. From sales data through to anonymised customer information, we've had fantastic success using internal client data to predict and comment on pop-culture trends. However, we are sensitive to the fact that brands in highly competitive niches might have reservations around sharing sensitive data. But there are ways around this and as long as we are careful with how and what we present, this data can lead to a hyper-relevant coverage and links for brands in a whole range of verticals.
Finally, in digital PR, data is one of the most powerful projection tools we have. What are your biggest projections for the way we'll use data in 2022?
T: I think data will continue to be used to drive links, but the methodologies will adapt and become more complex, and campaigns more unique. I think the current space is dominated by trending data sources such as search volumes — and this will be replaced with more creative sources, and thus distinctive ideas.

C: I think there will be more innovative ways of collecting data as platforms adapt their services to provide even more material —  allowing us to think even more outside the box when approaching campaign ideation.

R: The data we share will come under more scrutiny — along with the insights we draw from it. As an industry, we need to tighten up on how and where we source data to ensure we're presenting the truth. Over the last twelve months, JBH has been working hard on this — putting processes in place and seeking external training to ensure the data presented is as robust as possible.
To summarise, when planning your digital PR campaign, don't forget to fall in love with the data first. More often than not, weaker campaigns are the ones in which data has clearly been an afterthought, and you'll find that it's far too easy for journalists to poke holes in methodology that's been borne of an idea, rather than the other way around. Leading with the data gives you an immediate upper hand — automatically eliminating the "What if there's no data to back it up?" dread, and consequently saving valuable time and energy for you to channel into campaign angles and outreach strategies.
The best digital PR campaigns are the ones that intrigue… fascinate… and scandalize — and as we discussed above, these reactions tend to be triggered by a shocking stat. What's more, unlike other typically attention-grabbing content, your data doesn't have to be a one-hit wonder. If the methodology and its resulting materials are strong, you can always repurpose old data for new campaigns. After all, they say nothing lasts forever; dreams change, trends come and go, but a solid dataset never goes out of style.