We often hear that the purpose of digital PR is attracting backlinks to a website to improve SEO rankings. But is it really? Maybe we should start looking at the bigger picture.
A good digital PR campaign does not only attract links but increases brand awareness and mostly draws attention. When we speak of media coverage, we look beyond the backlink. Google and Bing have said in the past, that mentions and citations on the web hold value, even if unlinked.
In that sense, digital PR makes a move to get a bit closer to traditional PR. Websites are not the only media that matters; Radio, TV and even print media play a key role in raising brand awareness and in spreading the word to reach a wider audience.
A study by Ofcom confirms that TV is still the most-used platform for news in 2020. The average adult watched 98 hours of TV news in 2019 and more than 80% of UK TV News viewers use BBC TV channels, more than 30% refer to Sky news. Even more interesting is the discovery that the number of UK adults using Social Media for news has dropped from 49% in 2019 to 45% in 2020. It seems that fake news has caused a decrease in trust in social media. BBC One and ITV are the most referred to news sources. Imagine how many people your campaign could reach if it appeared on those channels? And that on the other hand can lead to even more media coverage and links.
Before we go into some case studies, we should mention a few things to keep in mind in the early stages of a backlink campaign.
Considerations in the early stages of a campaign
One of the key elements of any successful marketing campaign is planning. Before even starting, there should not be any doubt about the target audience, the campaign idea and how to promote the content. Already at this stage, it should be considered whether this campaign would be suitable for media channels like TV or radio. With that comes the question whether you want to promote your brand in these channels. If yes, do you have an expert available that could speak for your brand and will not be shy to stand in front of a camera or a microphone? This is a question you should be ready to answer at any stage of the campaign because if a media outlet is interested in an interview, they usually want it quickly. If you start looking for an expert then, you might lose valuable time and risk losing the opportunity.
Tips to pitch a campaign for TV or radio
If the answer to all previous questions is "yes": The campaign is suitable for TV or radio, the brand should be promoted on those channels and you have an expert at hand that is available for interviews, it is important to include that information in your outreach emails, especially when pitching to broadcast journalists. They will only know that you have an expert at hand if you tell them!
Other markets provide additional opportunity. If a campaign has broad appeal in different markets, even foreign news channels can cover it. Your pitch should be geared to journalists in that market. Especially in TV, foreign media is not shy to draw upon foreign news stories or interview in English because they are already doing that anyways. We will see an example further below in our case studies.
Case Studies
At JBH, we have run many successful digital PR campaigns and some of our highlights include coverage on TV and radio for some of our clients. That is what we focus on in the following examples. If you are interested in full case studies about campaigns, please refer to our comprehensive JBH case studies.

Tails.com
In August 2020 shortly after the UK government had released the Eat Out to Help Out scheme. Together with tails.com, we created a list of 14 dog-friendly restaurants in Battersea. The pictures of dogs sipping on cocktails or tasting on a pile of pancakes have brought a lot of media coverage. Mid-August 2020, the Head Veterinarian of Tails.com Sean McCormack appeared on BCC radio to talk about the dog-friendly approach to Eat Out to Help Out:
LuggageHero
LuggageHero published a campaign in October 2020 that focused on leaf foliage in London's parks. Not only was the campaign picked up by BBC radio with an interview with Simon Sunderbeck, but it also set the trend of leaf peeping. The interview even sparked the idea of a leaf peeping festival that could be spread across 250 London parks in the next year, given that the pandemic will lay behind us by then.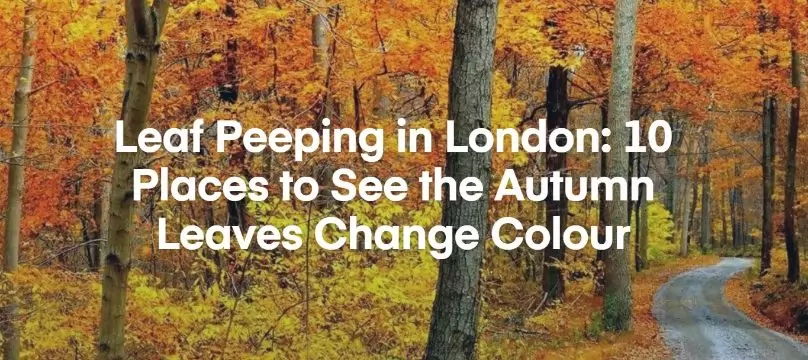 Emoov.co.uk
This campaign by emoov.co.uk required some creativity and we came up with an imaginary property listing. What if the queen decided to sell Buckingham Palace? The energy rating came out as quite poor, but what can you expect with 240 bedrooms, 78 bathrooms, a swimming pool and an on-site post office?
We didn't hide the fact that this is an imaginary listing and turned it into a competition. Readers could guess the price of the property and win a royal hamper.
The campaign brought more than 20 links and was covered by global news sites such as sputniknews.com and German news sites such as merkur.de. We are particularly proud that this PR stunt had been picked up by the French TV station France Télévisions: