It's a common misconception that if you have a blog, you should post every day. While regular blogs posts should be part of your content marketing strategy, daily blogs could do more harm than good.
You will destroy your social proof
Social proof is borrowing a third parties influence to build your own brand awareness and create trust with new and existing customers.
On your blog, this is the evidence left by previous readers (such as comments and shares) that sway your new visitor into reading your posts. They convince your readers that your post is interesting, worth the time it takes to read, and popular.
Without social proof, getting people to consume your content can be difficult.
If you post every day, that post is only at the top of your blog for one day. This means you will get less exposure versus posting once or twice a week. People are more likely to interact with the latest post on your blog, if you give a post longer at the top, you give it a chance to build engagement and social proof.
Readers also don't have time to check your content every day as well as comment on and share it. If your posting every day they are probably skipping some of your content and only commenting on a few pieces.
You will lose subscribers
I'm pressed for time, you're pressed for time and so are your readers. No one has time to read daily content from the multiple subscription emails they get.
You may have 3 or 4 unopened emails from one subscription in your inbox. Chances are when you do get the time to catch up and read them, you are only going to read the most recent one, and the rest will go straight in your trash.
If you bombard your subscribers with content, you will irritate them. As a result, they will either unsubscribe or just delete your emails without opening them.
You will be creating weak content
Good content takes time to create. If you're focusing on churning out daily content rather than focusing on creating content that your audience wants to see, your blog is going to fail.
Weak or thin content that is not well researched or providing value to readers even gets penalised by Google. Google wants to give the best answers possible for its search queries so if you're not offering a solution that can't be found anywhere else thank your content will rank poorly.
What you should do instead…..
Now you know why daily posting should not be part of your content marketing strategy but what should you do instead?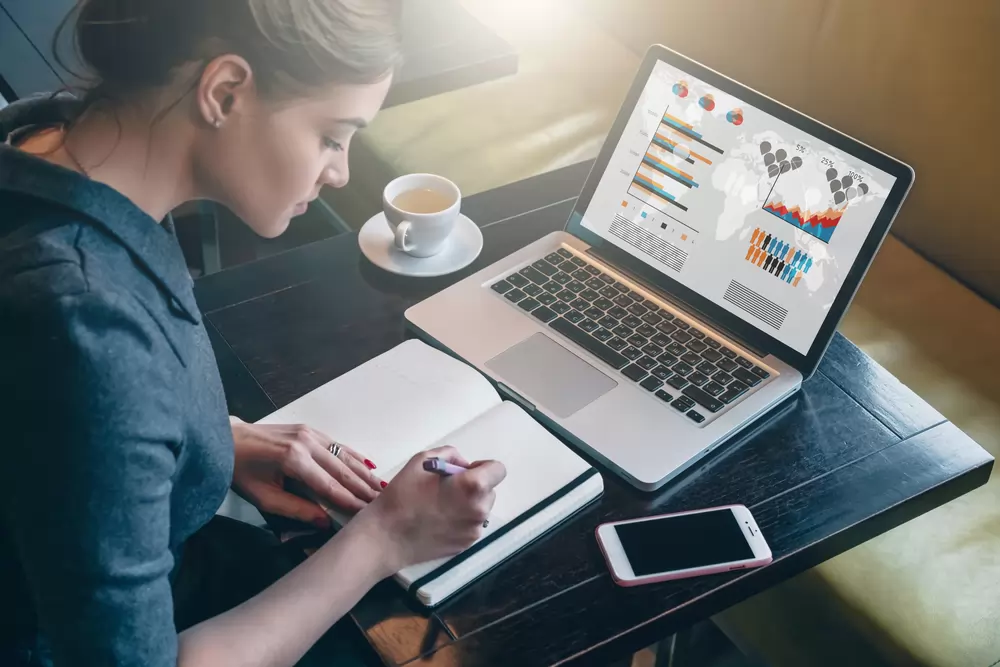 Create a content schedule
Plan your posts wisely. Excellent content starts before you sit down and write it.
Take a look at the upcoming month and plan content that is relevant to your industry events, any new data that is being released or important national holidays. This is more likely to grab your readers attention as it will be relevant to them at that moment in time.
If you are only creating 1/2/3 blog posts a week, you can spend more time on ideation and research. By developing your ideas more thoroughly, you can create in-depth content that is of more value to your readers.
It is much better to become known for your great insights (even if they aren't posted frequently) than to be recognised for posting loads of boring, generic content.
Quality over quantity
Your blog is all about serving your customers needs. Think about the types of people you are trying to talk to through your blog; conduct research into the type of questions they might want answering and what information they will find interesting.
Don't just create posts for the sake of it – think through your ideas and asses whether they are really something your audience would want to read. You will probably have to sift through a lot of garbage ideas to find some gold ones.
High-quality content will keep your audience engaged. They will begin checking back to your blog for answers when they have a question because they know that you have a lot of knowledge of your industry.
If you post content every day, it will become dull, and your audience will be able to tell that you are just adding filler posts. Chances are even if you reduce the number of posts you're creating you will still spend the same time on blog content, but without the pressure to continually develop ideas and post content every day, you will be creating stronger more pleasing content that your audience will want to interact with.
Promote your content
Once you've written your post and you're happy with it – proofread it, checked all the images and links and published it on your site- now is the time to promote, promote, promote!
This can take from days to weeks to do depending on your Digital PR and outreach skills. From using your social media base to contacting media publications, there are so many ways you can promote your content.
If you were creating content every day this would be impossible to do – there just wouldn't be enough time. Not to mention the content would likely be too weak for any significant publications or influencers to want to share it.
Its a lot of hard work to promote content but the endgame makes it worth it. It should be one of the main focuses of your content marketing strategy; it allows you to reach new audiences and build your influence in your industry while at the same time build backlinks to boost your SEO.