We share our Digital PR tips and tricks to combine solid strategy with current stories to drive real impact
Ever seen an impressive link or Digital PR campaign and wondered how it was done? In this new blog series, we'll be shining a spotlight on the strategy behind recent campaigns and lifting the lid on how we did it.
First up, we'll be talking you through how we leveraged social media chatter to drive 47 links for our client Wethrift. These links increased target keyword rankings by 84% and drove a 200% uplift in organic traffic to the page.
Results:
| | | | | | |
| --- | --- | --- | --- | --- | --- |
| 50 | 1.15m | 1.35K | 84% | 200.68% | 100% |
| Pieces of Coverage | Impressions | Social Engagements | Increase in Page 1 Rankings | Increase in Organic Traffic to the page (MoM) | Increase in Referral Traffic |
Social Media = Stories
"As digital PRs, we are constantly keeping one eye on news outlets and social platforms to react to any breaking stories that directly impact or relate to our roster of clients via our newsroom service.

Last month, while browsing social media, one of our team spotted a post on a local community Facebook page that caught her eye. It came from a mother explaining that her 16-year-old daughter was made to pay full price for her Tesco meal deal instead of being allowed to reduce the cost with her Clubcard.

Knowing how much of an emphasis consumer, lifestyle and money-saving publications are putting on the ongoing cost of living crisis, as well as the cost of everyday essentials, we identified an opportunity to create the narrative ourselves using some tactical PR outreach alongside expert insight and a speedy reaction from Wethrift's discount experts. "

Lauren Wilden, Digital PR Manager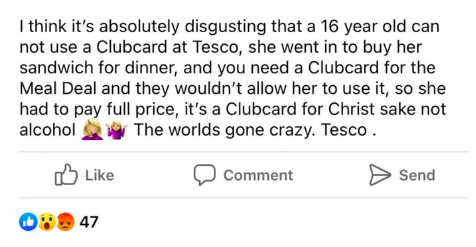 Strategy for Success
Our main aim for driving growth for Wethrift is to increase visibility and get more people to come to the site.
"With a mammoth amount of pages on the site, we had to work up a strategy that helped to support this growth. After compiling research into the site, the competitive landscape and current media trends, our strategy became clear.

By narrowing down our list of target pages based on the opportunities they presented, we were able to spot pockets for growth. From this, we were able to create stories that are highly relevant in both topic, brand and region to the Wethrift target pages. "

Lauren Henley, Strategy & Performance Lead
These technical insights were then blended into the team's ongoing work, to build instant links and brand awareness to clients' target pages – one of these being the Tesco discount page.
Combining insights with ideas to drive impact
Thanks to our experience of monitoring consumer and retail news, we knew instantly just how much this kind of post would spark a reaction in engaged audiences, especially taking into consideration the continued media speculation regarding the hike in everyday grocery products across UK supermarkets.
So, we decided to shine a light on the loophole surrounding under-18's being refused the use of Clubcards in certain Tesco stores around the UK, and compile an accompanying PR pitch with additional expert commentary from our spokesperson.
Keeping a close eye on the types of stories and topics the media and target publications are prioritising and looking to cover repeatedly, as digital PRs we can hone our skills and make sure that whenever something relevant to our client's niche is making headlines, we are able to craft some relevant insight, data or opinions on their behalf that can be included in media coverage to add new depths to the journalist's commentary.
Speed is of the essence with opportunities like this. The entire process of identifying the news hook, drafting the pitch and accompanying comment, securing the client sign off and outreaching the UK media took less than an hour in total.
And it paid off…
"By using a simple by effective digital PR tactic like newsjacking, we were able to drive more than 50 links and brand mentions directly to our client's target page. These links were highly relevant to the target demographic with coverage featured on Netmums, The Sun, The Mirror, GB News, The Daily Record and Wales Online.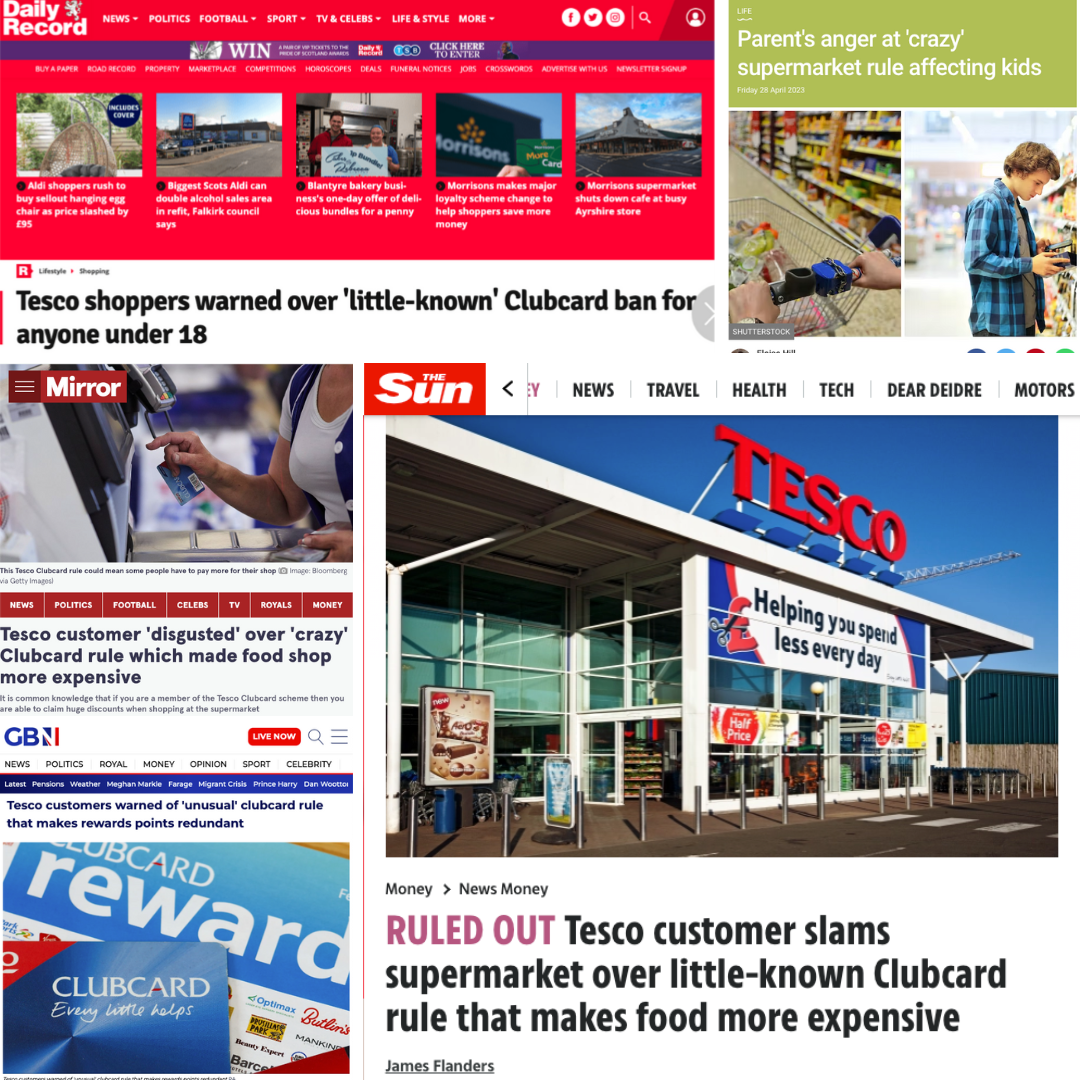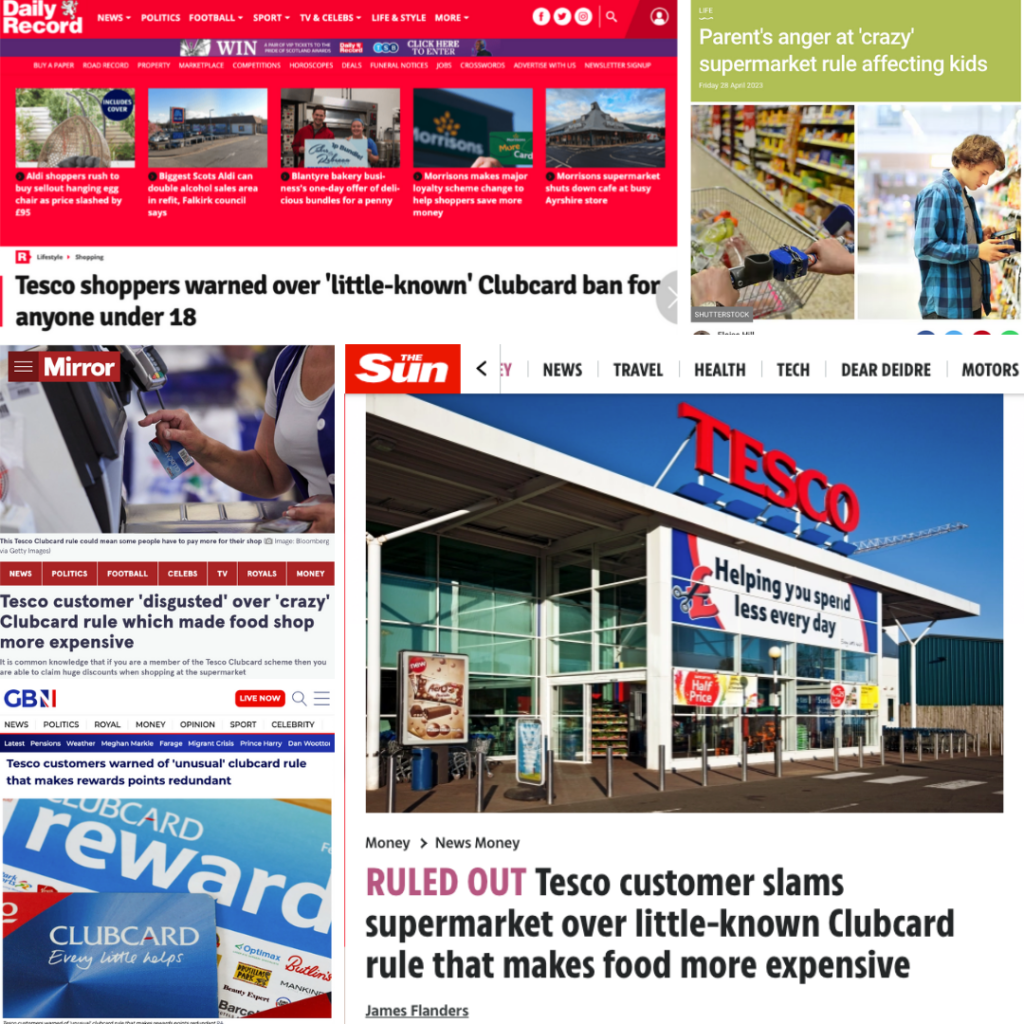 "Newsjacking is not only a great way to build instant links, but it also helps hugely with developing long-lasting relationships with key journalists, editors and publications at the top tier publications.

"Online journalists have extremely tight deadlines, and are often balancing a huge number of tasks and duties at any one time, so being viewed as a trusted contact that they can approach in the future for any time-sensitive comments that our clients can provide them with is a great way to stand out amongst the hundreds of other PR's in the industry vying for the same coverage and link opportunities for their clients that we want for ours. "

Lauren Wilden, Digital PR Manager
Building more than links
By combining a targeted strategy with effective tactics we were able to have an impact that is much bigger than a number of links.
"Having this clear strategy also helped us to track impact more granularly. Immediately after the stories went live, we saw a 100% increase in referral traffic. The coverage allowed us to drive a previously untapped stream of traffic into a key page.

"A month on from this work, we saw the high search volume, high relevance keywords we were targeting begin to move onto page 1 positions. This helped to drive a 200% increase in organic traffic comparing March 2023 to May 2023."

Lauren Henley, Strategy & Performance Lead
If you're looking for a Digital PR agency that drives real impact, you can get in touch here!