Product placement – a traditional PR technique that's been adopted for digital PR purposes, but how can you make sure that your product pitching is as effective as possible?
Here at JBH, we're consumer PR experts, and that means we're always looking for the best opportunities for the brands we work with. Whether we're sending letterbox cocktails to Phillip Schofield (more on that later…) or launching an innovative and exciting product for a beauty brand – there are many things to consider when pitching and promoting products.
Earlier this month, we sat down with Lauren Wilden and Sam Levene – JBH's product PR experts and asked them to reveal just how they use this technique. Sam and Lauren shared their secrets on how they cut through the noise in the battle of the brands.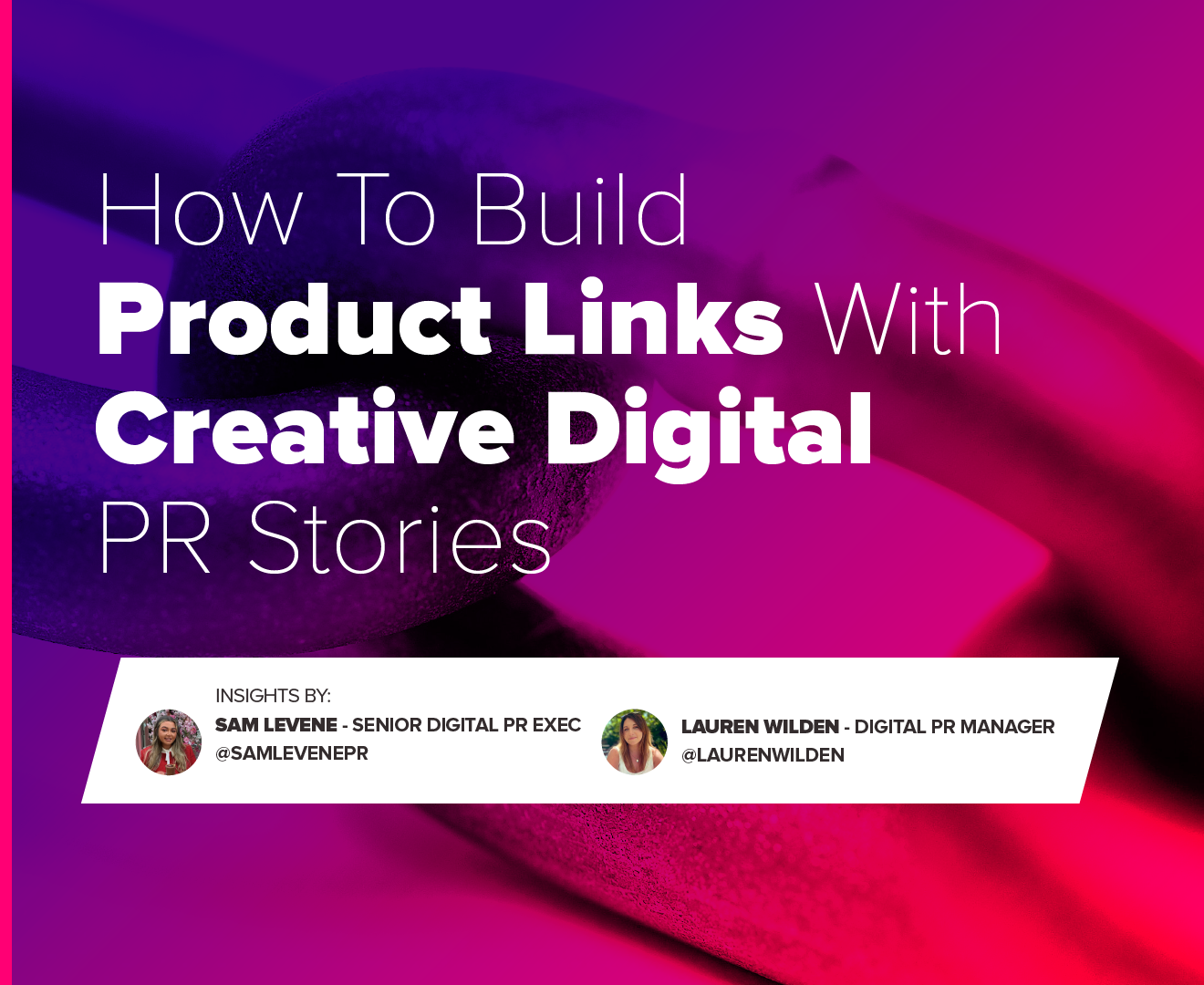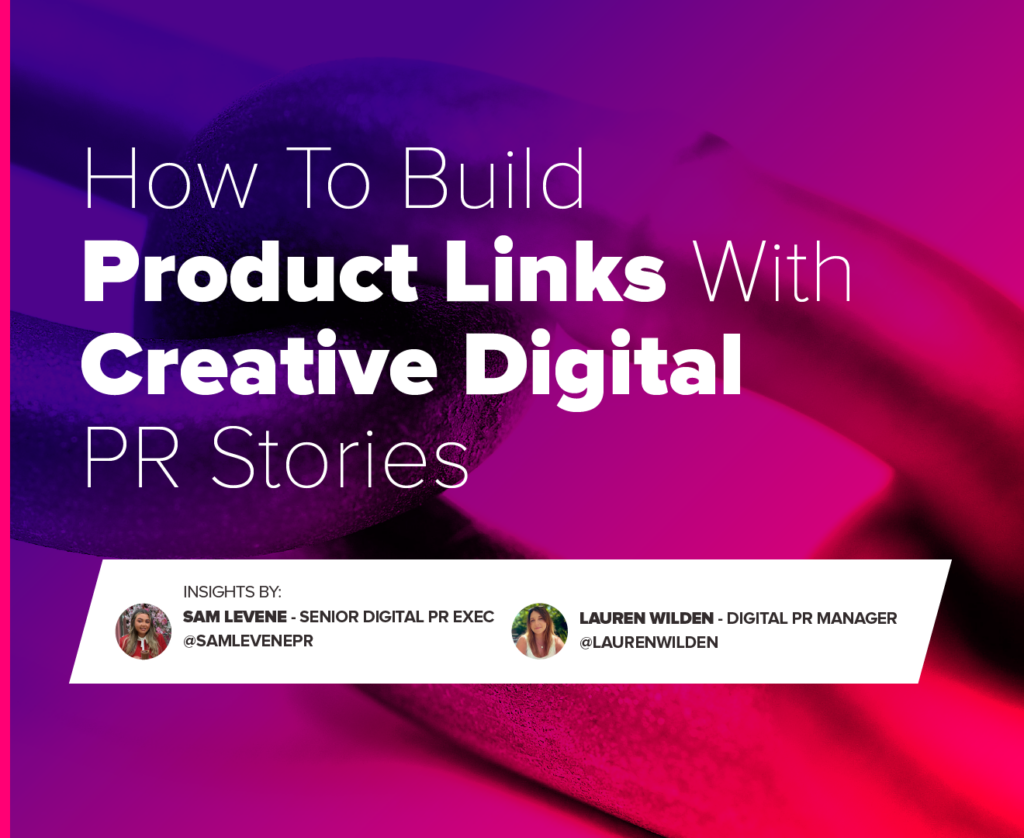 How to create PR stories using pop culture trends
There's no two ways about it, pop culture rules the news cycle. And we use that to our competitive advantage, but spotting the right trends in time to use them for product placement really is an art.
Trends can give us an indication of what is going to be popular way ahead of time, and there's a great example that we used for our client HD Brows.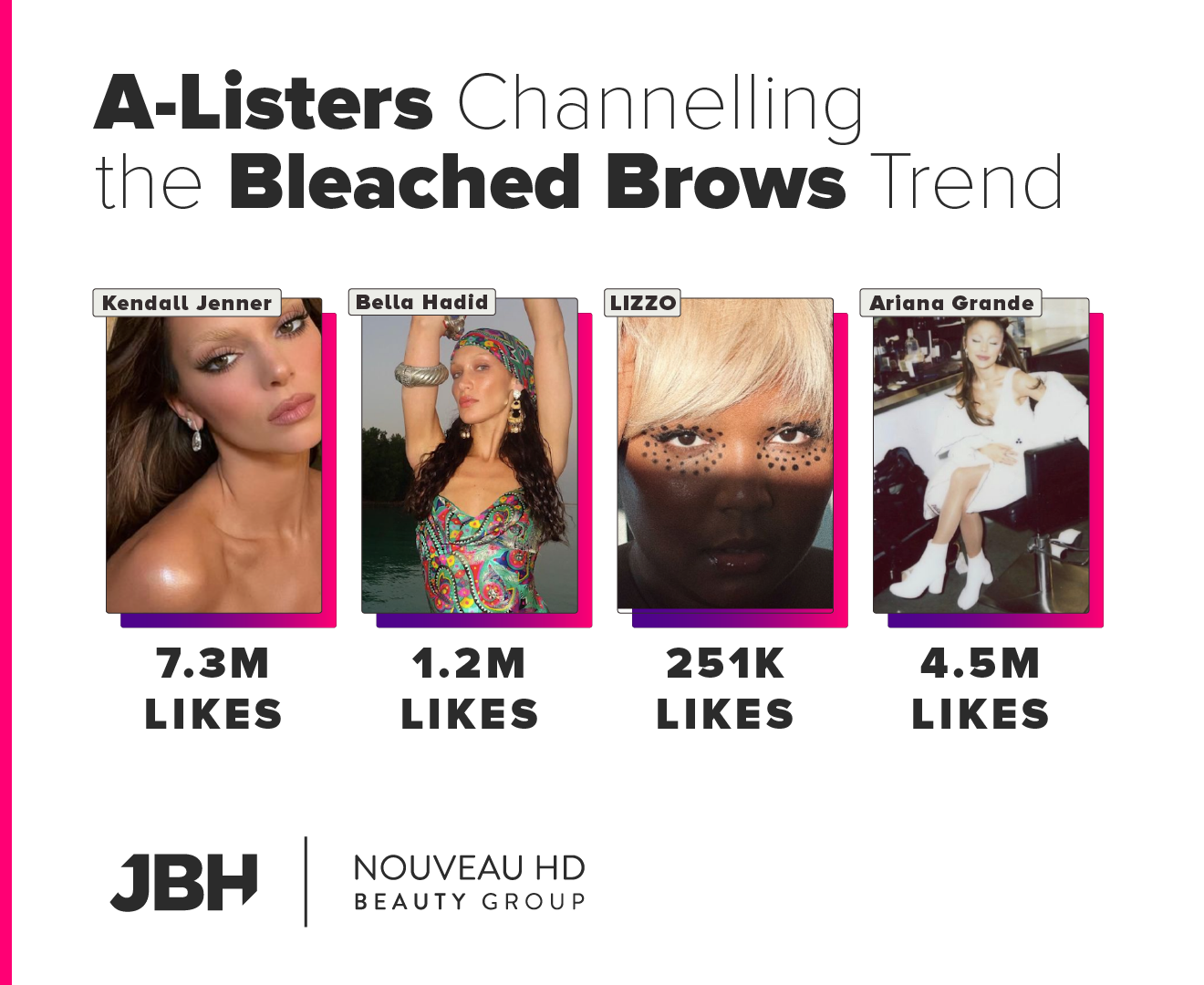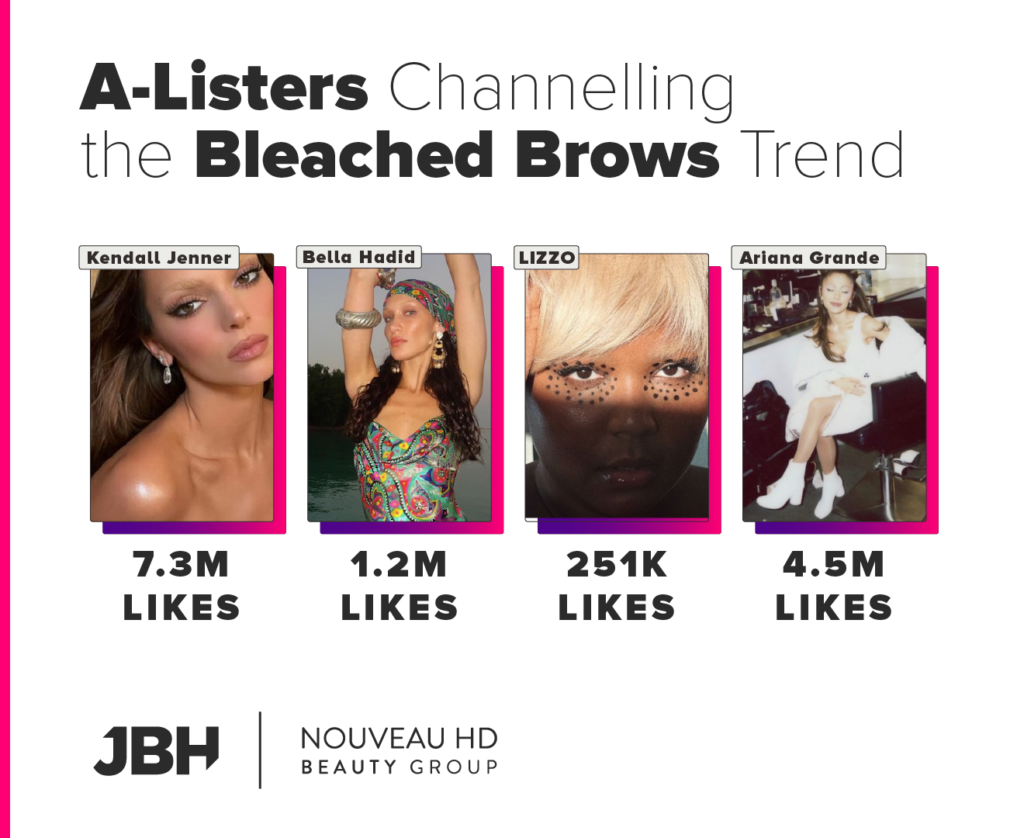 For example, we saw that Pinterest searches for bleached eyebrows grew by 105% following Kendal Jenner's bleached eyebrows look at the Met Gala 2022 (pictured above).
We acted fast and took the opportunity to pitch out HD Brows relevant brow aftercare products as we knew that sooner or later shoppers would be looking for affordable ways to take care of their freshly bleached brows.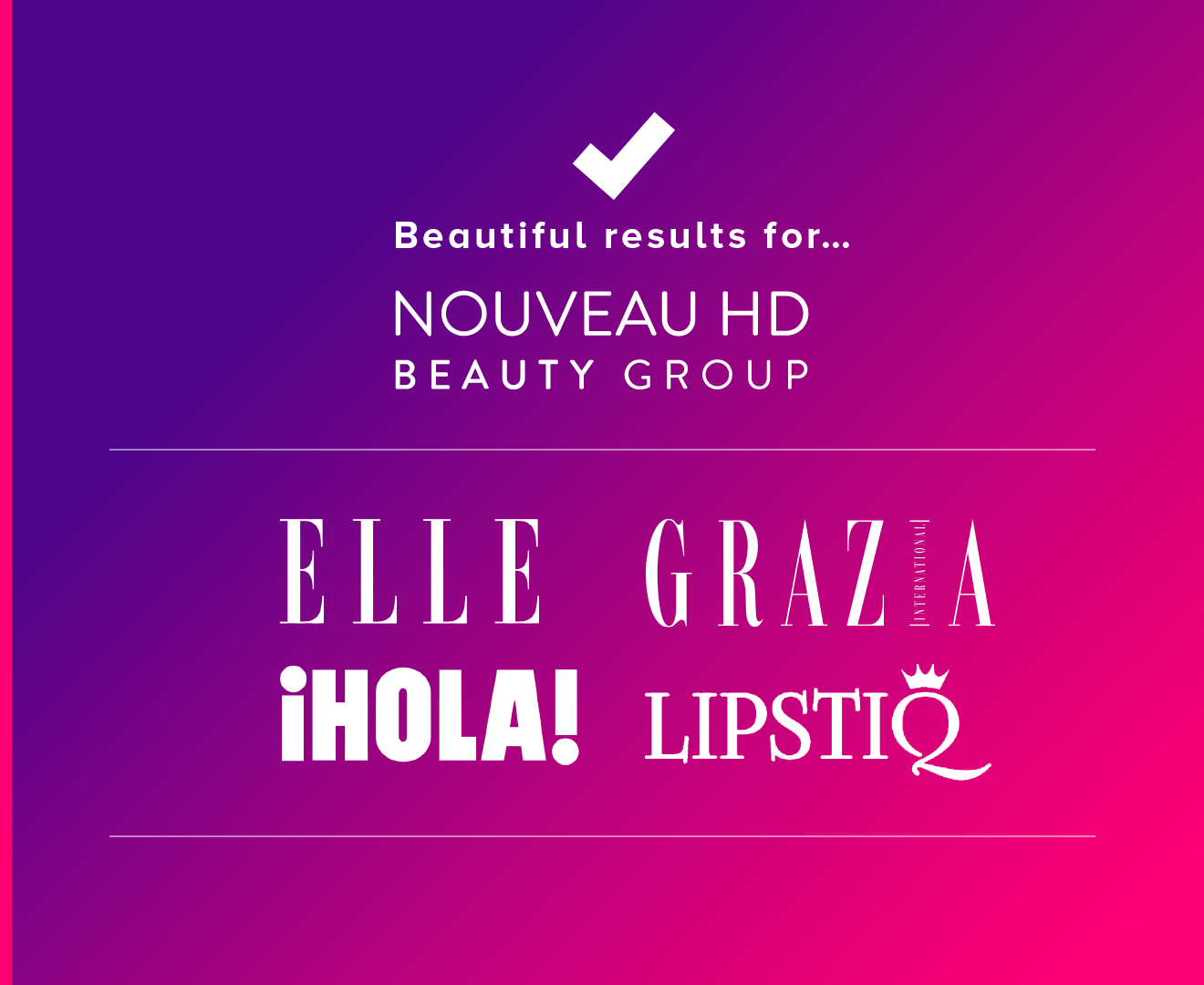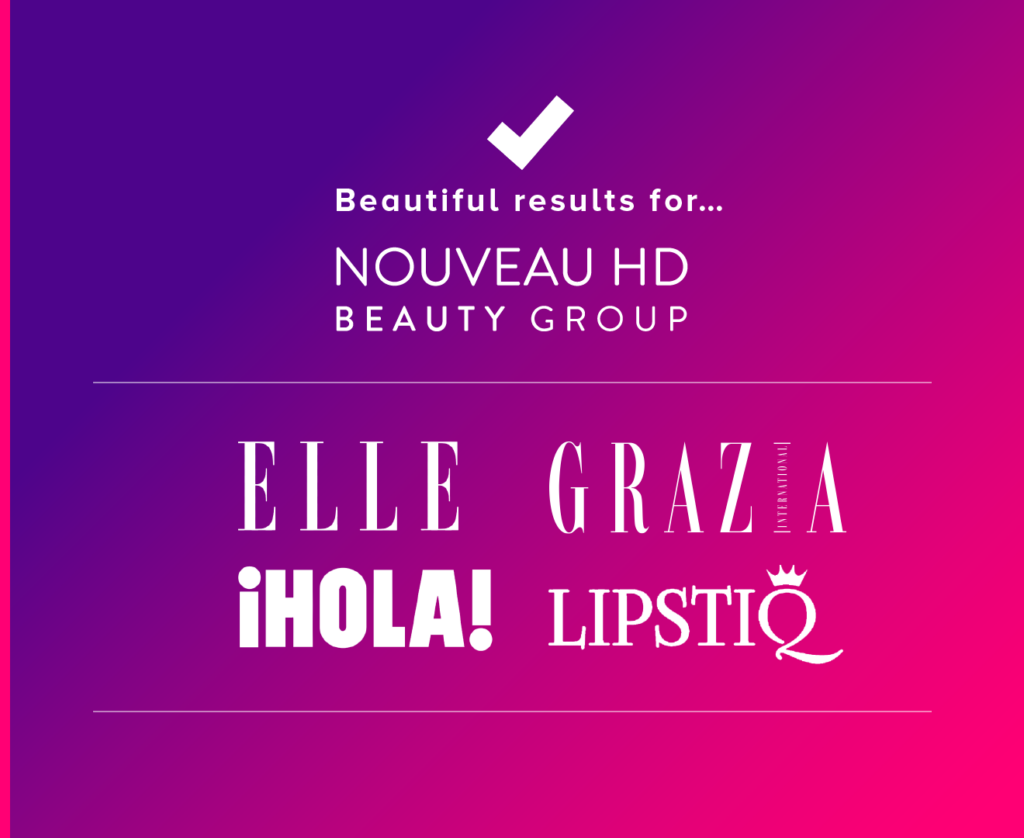 Using the Pinterest trend stat as our news hook, we were able to tie two separate HD Brows products to the story resulting in huge, relevant placements for the brand including Elle and Grazia.
Top tip from Sam Levene: Don't forget to pitch outside of the online realm! There are opportunities out there that aren't just digital – you might be able to secure a small cameo on daytime TV or radio interviews if you can tie in your products with expert knowledge on a trending subject.
Using Google Trends to plan when to pitch your product
If you work in marketing you might have heard about brands planning Christmas in July – whilst this is true in the world of traditional PR, with digital PR we have plenty of tools at our fingertips to help us share products with journalists when search demand is at an all time high.
For our client NIO Cocktails, we were tasked with promoting their 12-day Advent Cocktail Box, so we needed to select the best time to pitch the product for maximum impact.
Using Google Trends we looked at search demand for Alcohol Advent Calendar over the last five years, in order to determine exactly when to start our product placement campaign.
The graph below reveals that each year, search demand for the phrase 'alcohol advent calendar' spikes every year in the second and third week of November.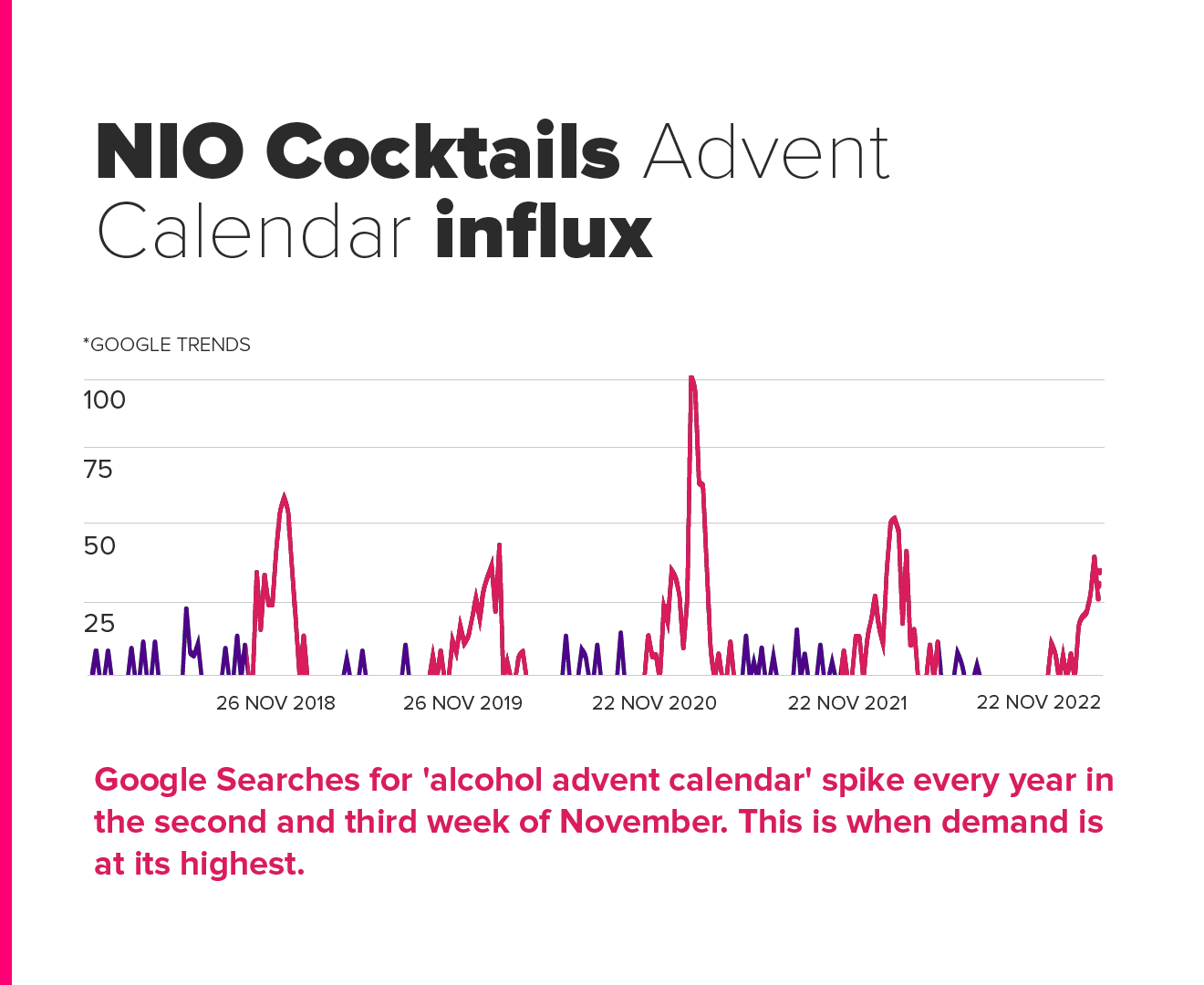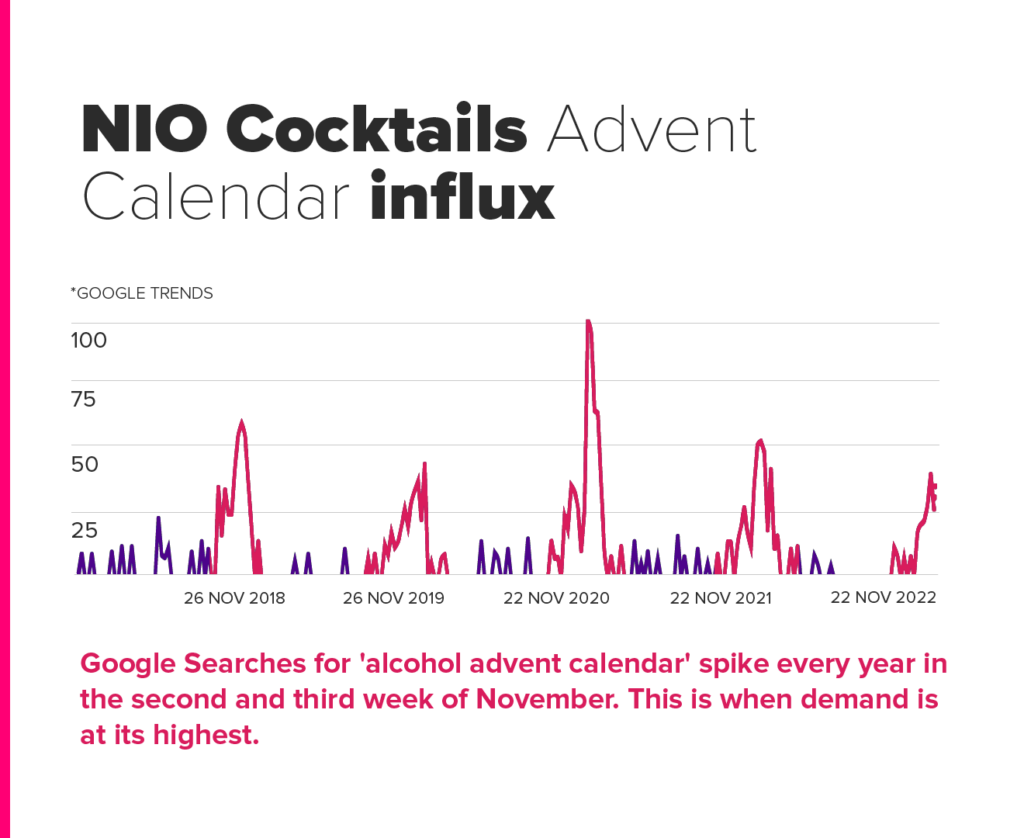 This is when we know that customers (and therefore journalists) will be looking for our product, meaning we can direct our product pitches at exactly the right time.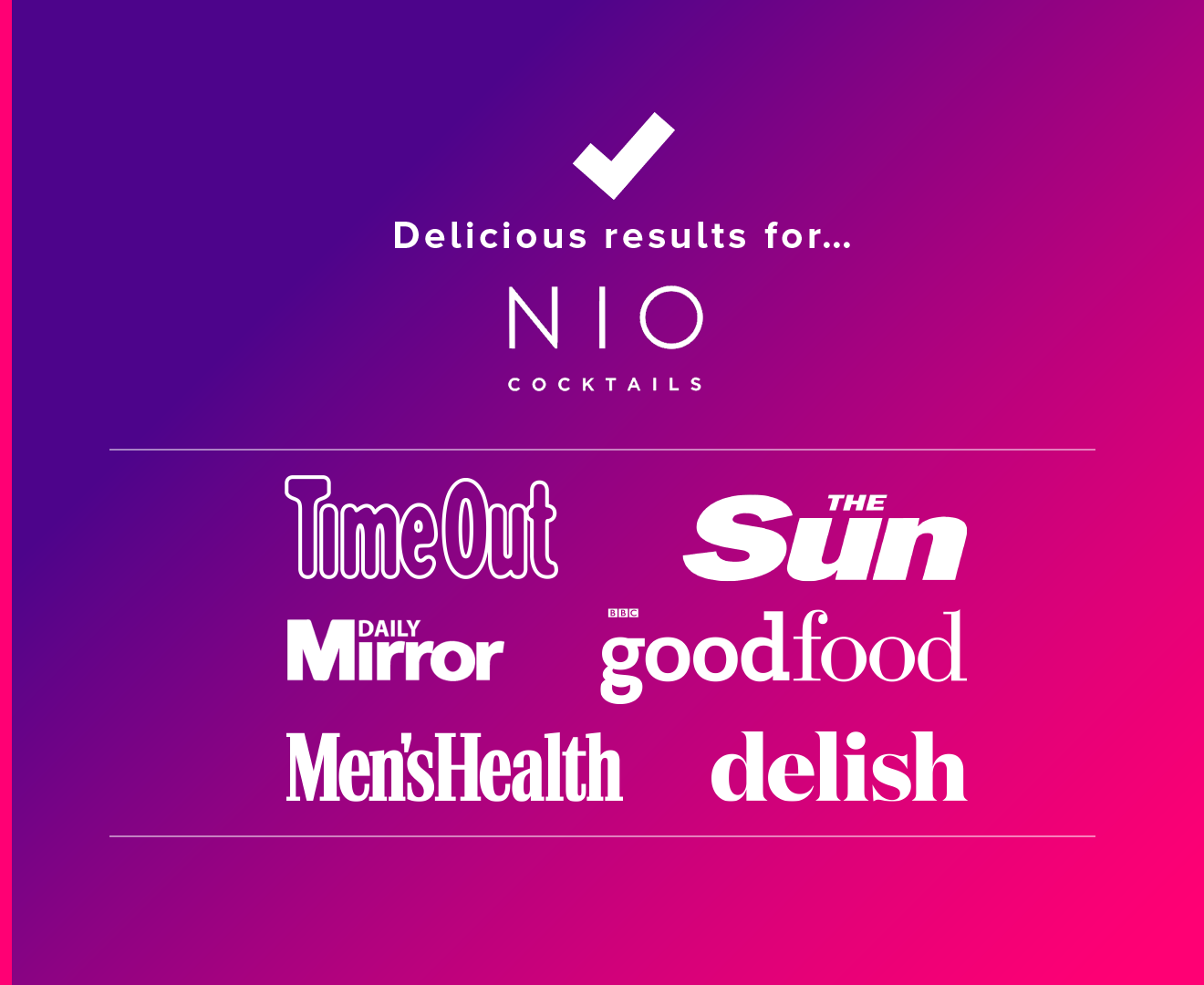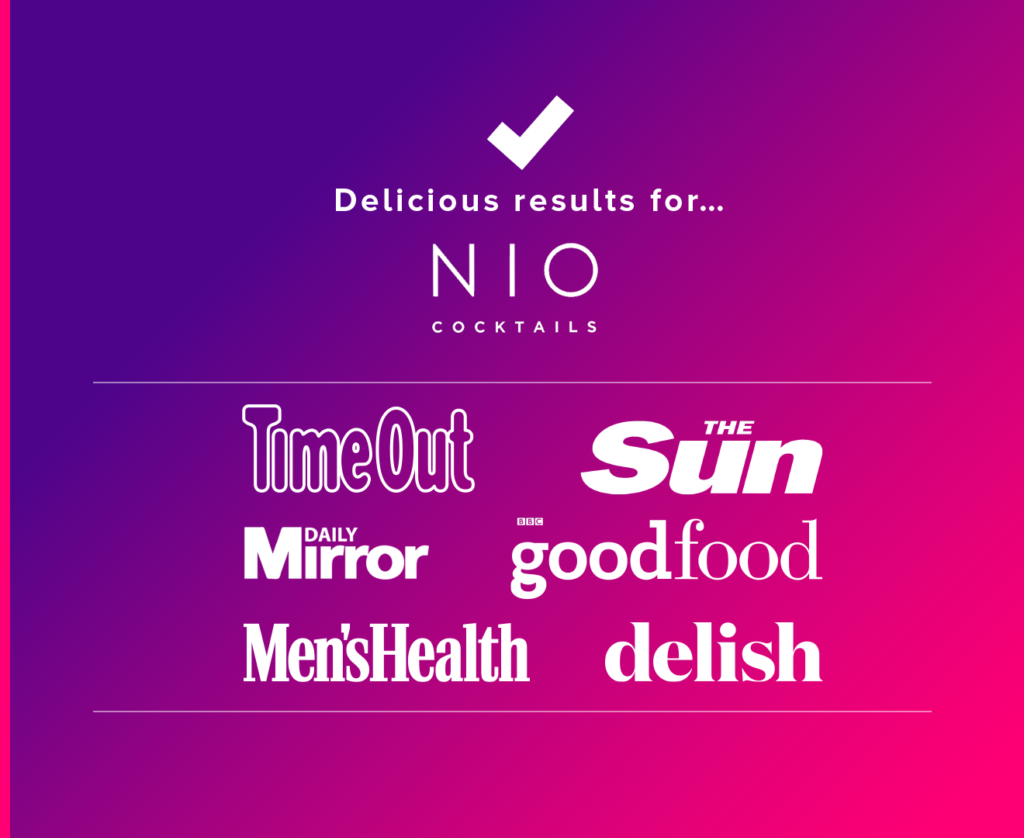 BBC Good Food, Delish, Olive Magazine and Time Out were just a few of the dream publications the brand wanted to appear in, and we're pleased to say that we did this and more. Take a look at the case study for NIO Cocktails here.
ITV's 'This Morning' presenter Phillip Schofield shared NIO's advent cocktail box to his 2.9 million followers on Instagram Stories, along with a clickable link to the product, driving further audience reach for the brand.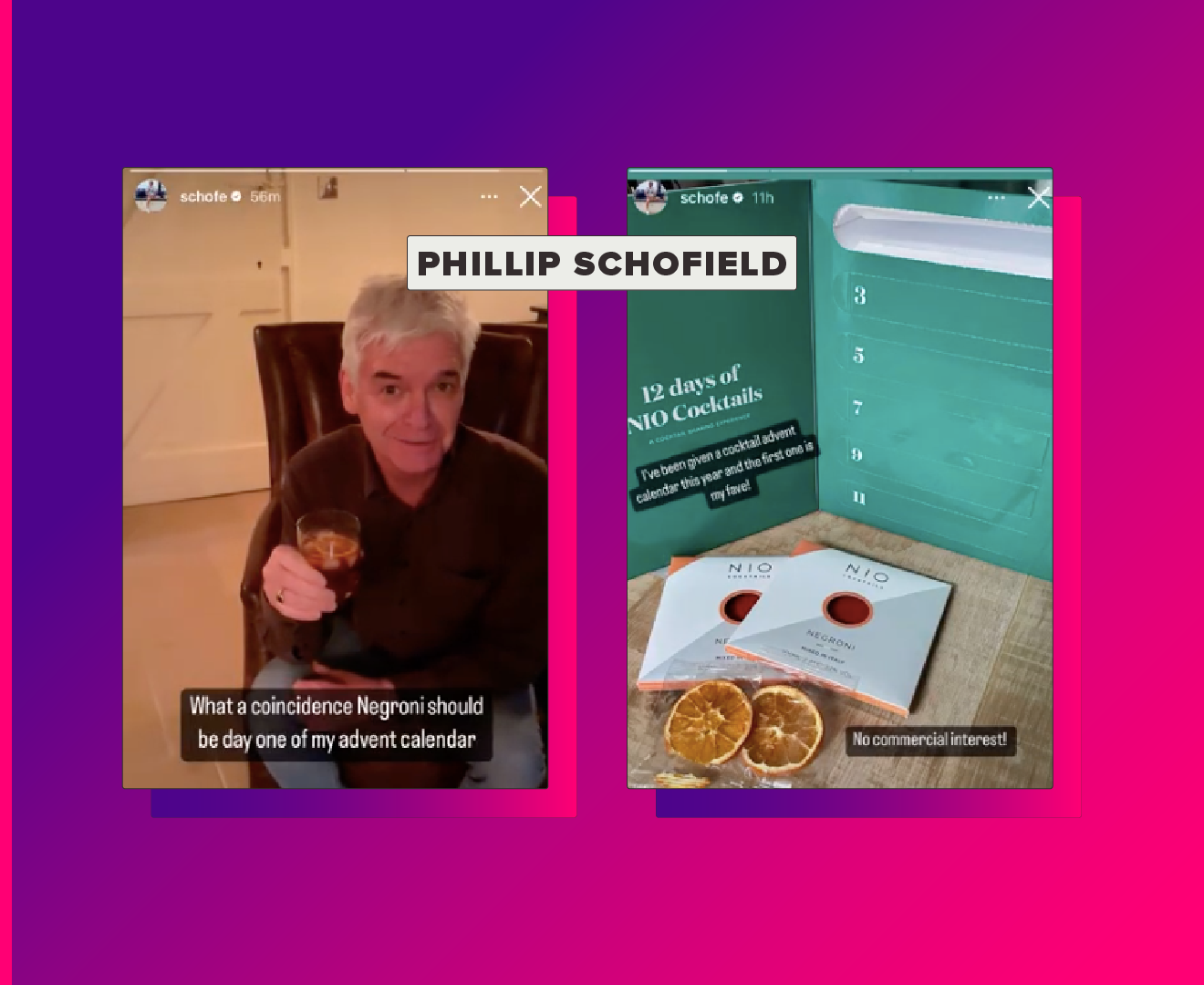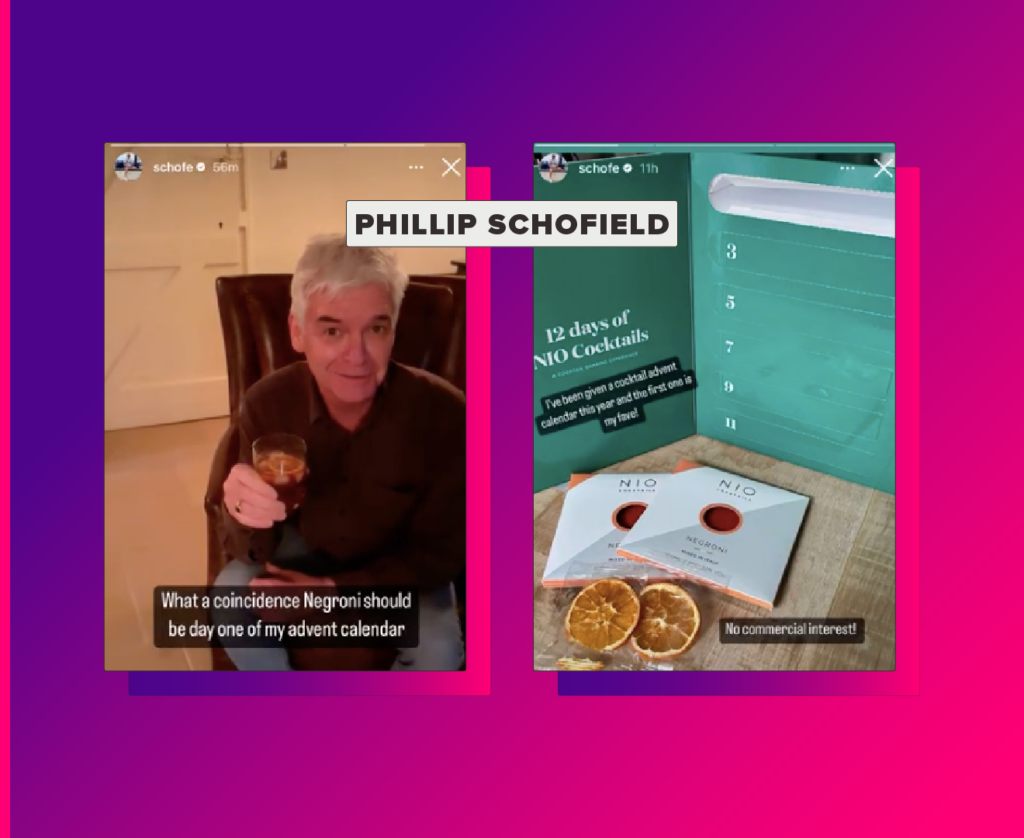 Thanks to this celebrity video coverage we saw a spike in referral traffic to the product shortly after the post was shared.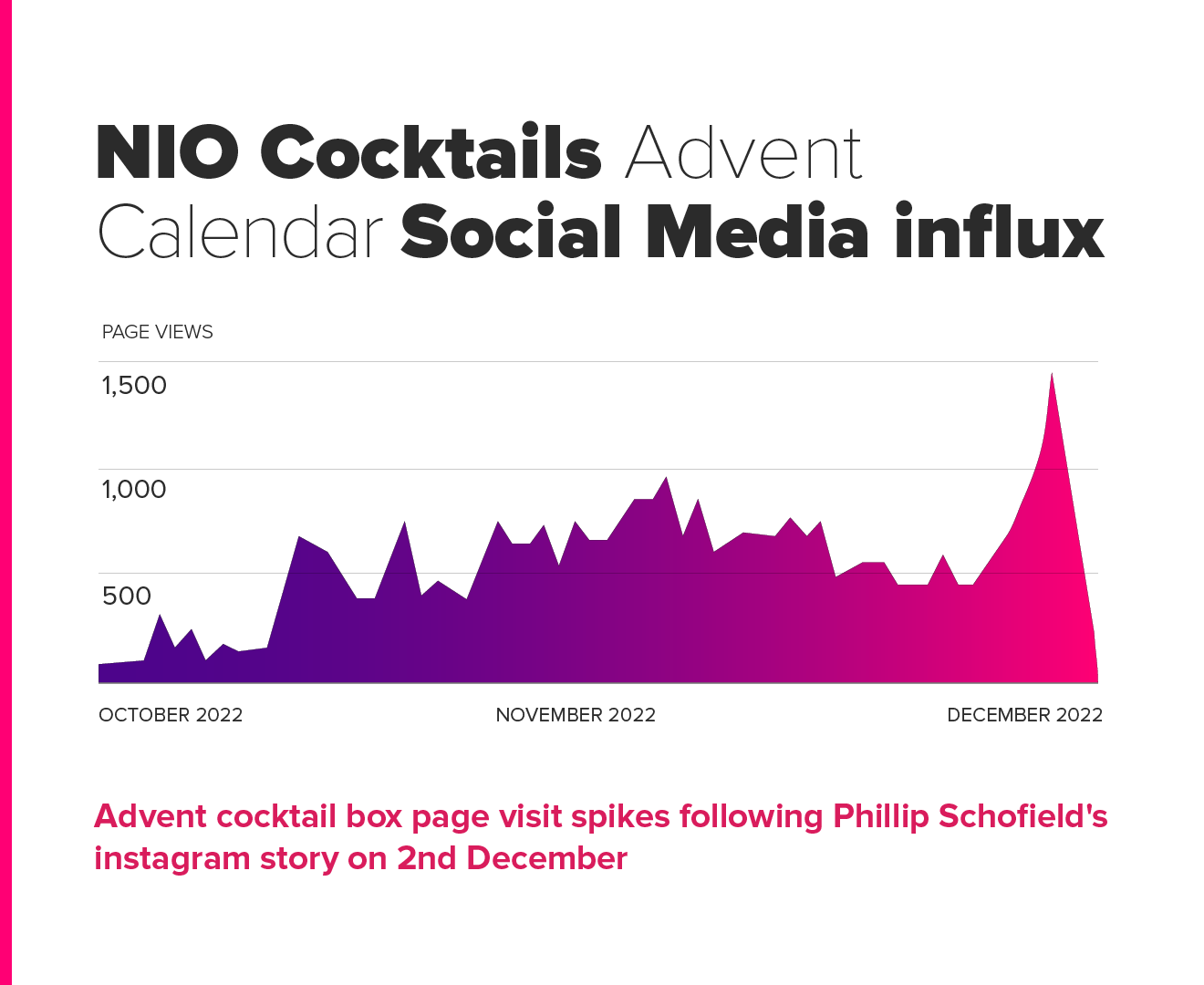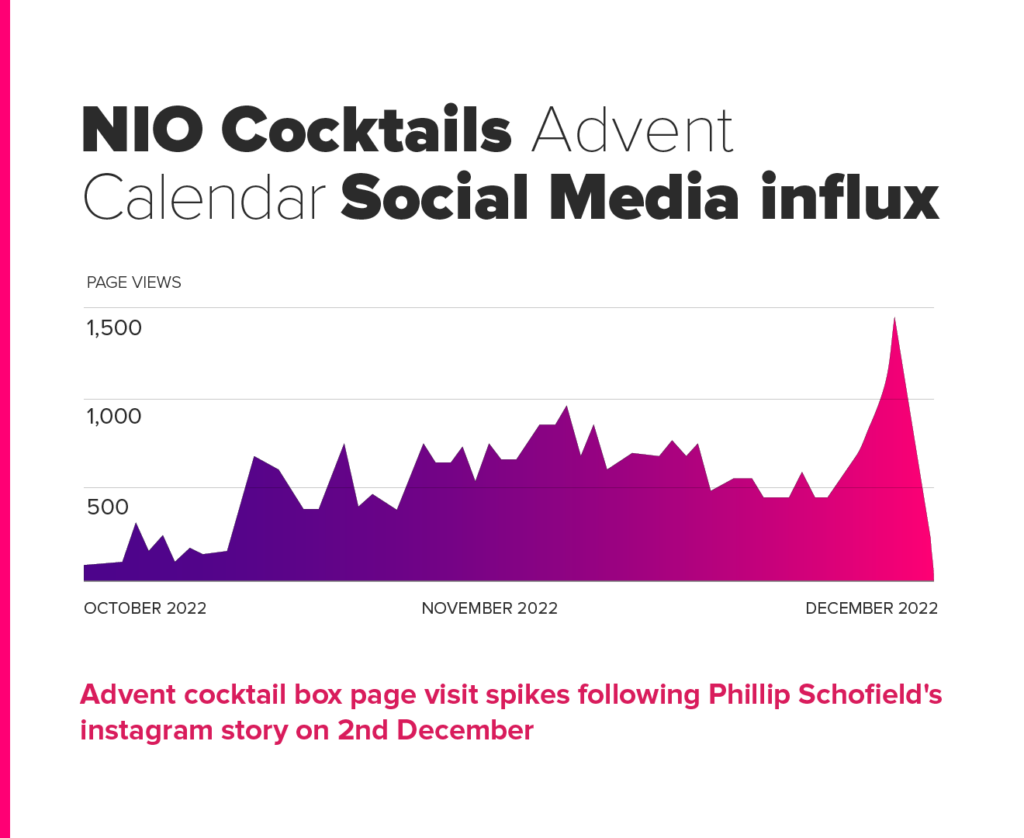 3 Top Tips to Takeaway for Product Placement PR Campaigns
We asked Lauren and Sam to share their top tips for brands looking to do product placement as part of their consumer PR campaigns.
Timing is everything – use research and data to guide your pitching calendar
You might think you know when audiences will be searching for your products – but what data do you have to support your hunch? Use tools like Google Trends, Glimpse and BuzzSumo to give you some real insight into when and where the demand spikes.
React quickly if you spot a trend that's relevant
Don't hang around if you spot a trend that's relevant to your brand. The quicker you can react the more likely you'll be to get cut through (before other brands get on the bandwagon).
Do your research – be aware of who you are pitching to
If a publication is aimed at vegans, they won't be interested in meat or animal-based products, or if a journalist mentions that they are five years sober on their public profile, then they won't be interested in alcohol-related products. Use Twitter and LinkedIn to quickly and easily check out journalists and the publications they write for. Spending time doing this can help you avoid spending unnecessary time on opportunities that don't exist.
Looking for consumer PR coverage like the above? Get in touch today!