Ready to launch your next digital PR campaign but worried you might have forgotten something? Don't worry, we got you…
The moments just before you launch a digital PR campaign can be thrilling, exciting and terrifying in equal measures. 
We know there's a lot riding on campaign launch. The client wants super-fast results, your manager constantly wants good news and of course, you want your hard work to pay off against whatever bottom-line goals you've been set. 
Please don't let this pressure rush you into launching a campaign.   
The pre-launch period is (arguably) THE most important part of your campaign timeline, so it is vital that you take time to check every element before you release it into the wild. 
However, this can feel like you're spinning plates.
In fact, here at JBH, we usually begin our 'launch process' the second that we've briefed our design studio, so we've put together our essential campaign launch check-list in the hope that it can make everything feel a bit more manageable. 

Check any campaign data
Is the data used within your campaign water-tight, backed up by a thorough methodology? 
If there are multiple people working on the launch and outreach of a campaign, brief them on the data. Run through any anomalies or interesting stats and how to explain them. 

Check the results, thoroughly. Double-check sections of the data to be more thorough. 

Prepare answers to those questions ahead of launch so you are ready to respond at a moments notice.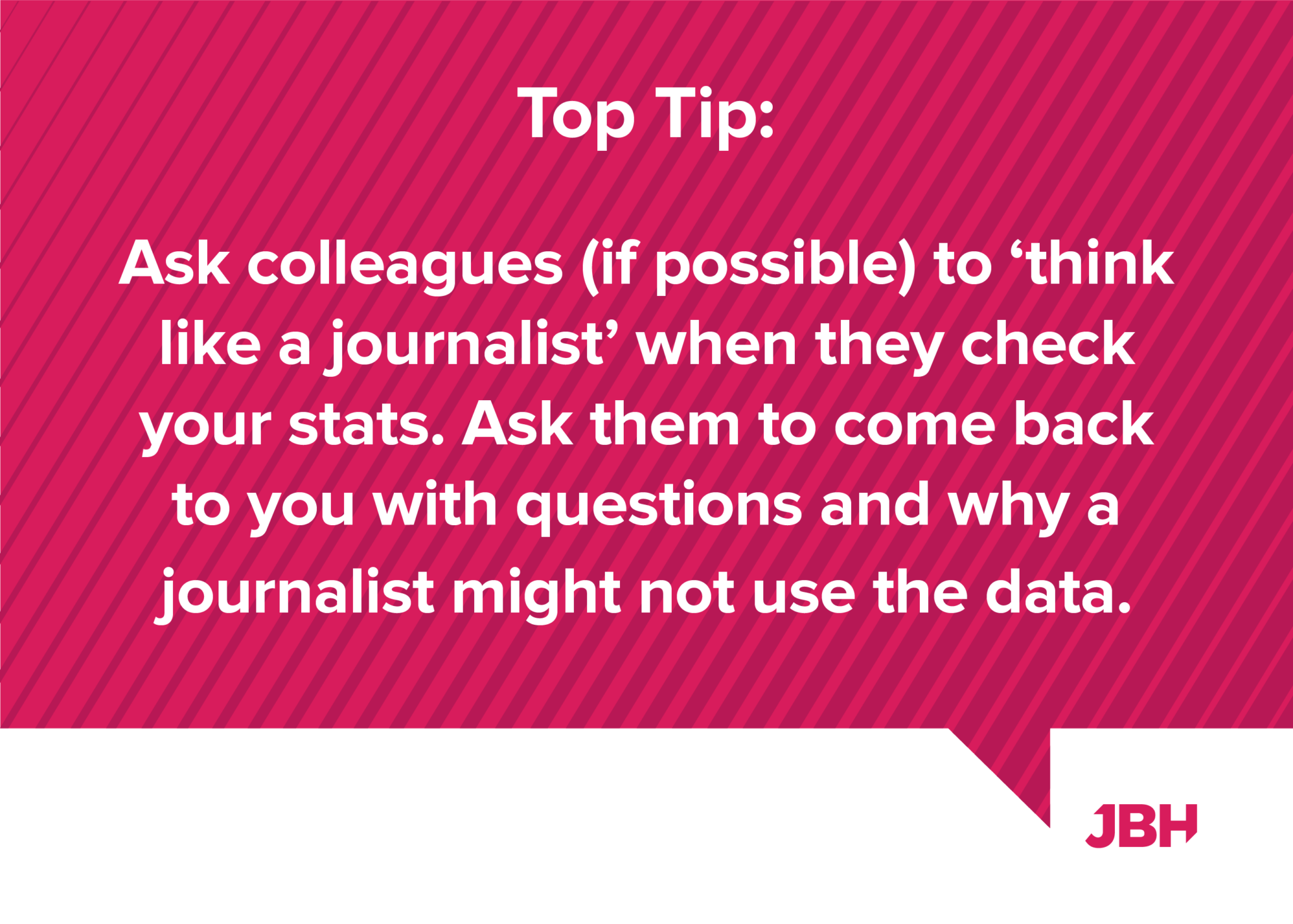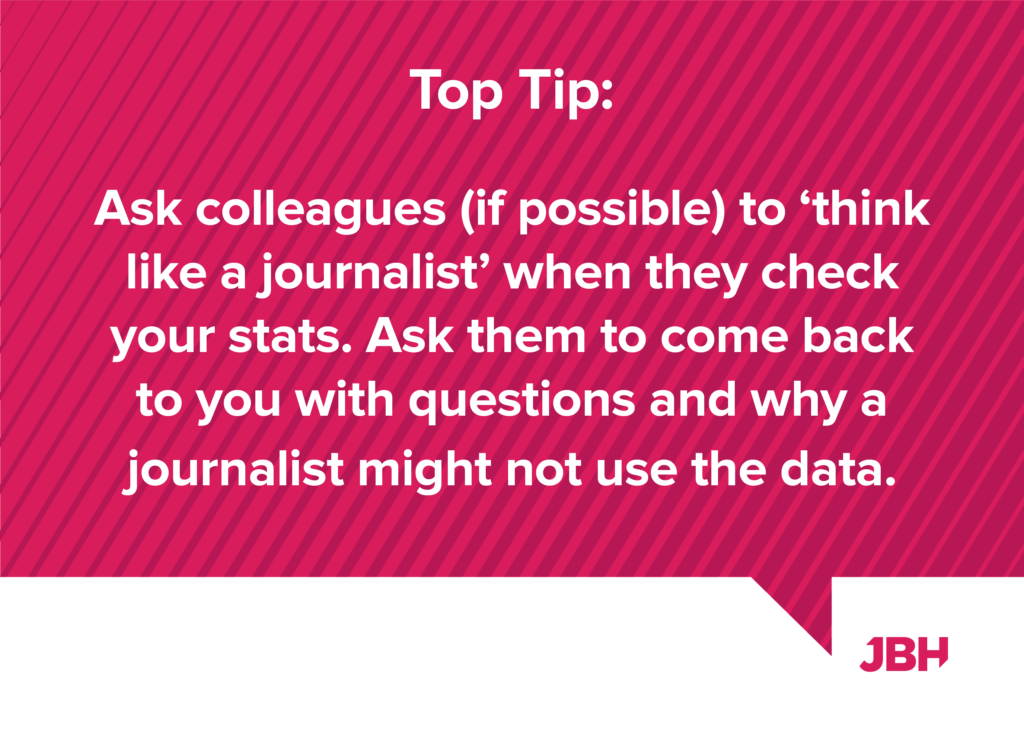 Prepare an internal briefing sheet
If you have a team working on promotion, a briefing sheet could be the answer to a cohesive and seamless launch. We always follow this up with a verbal run-through ahead of launch to allow for any questions and queries from the wider team. 
Include all of the headline stats and important points

Include links to all assets, data, press releases etc

Include KPIs, deadlines and any other important 'bottom line' goals
Include how the client can be contacted here too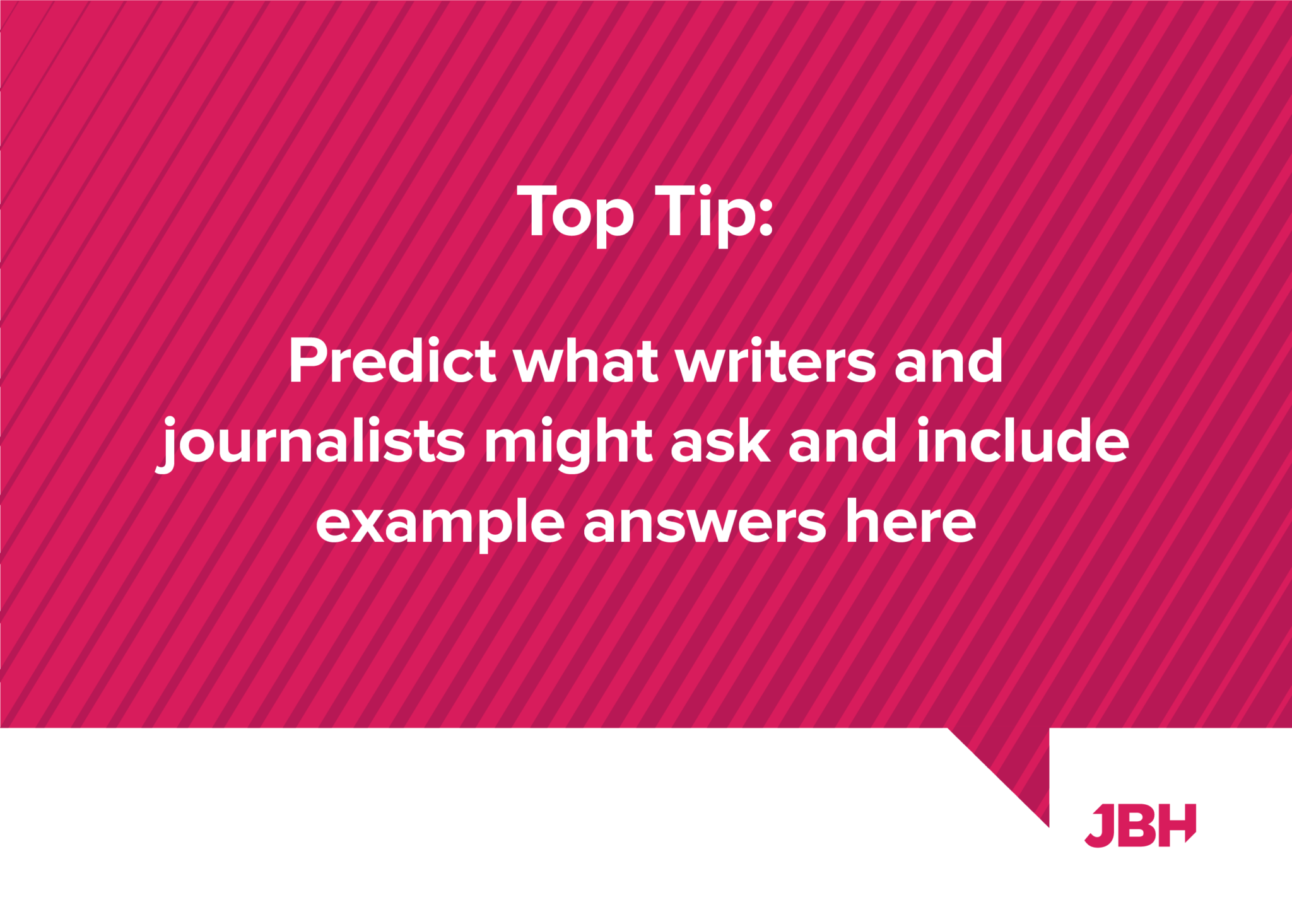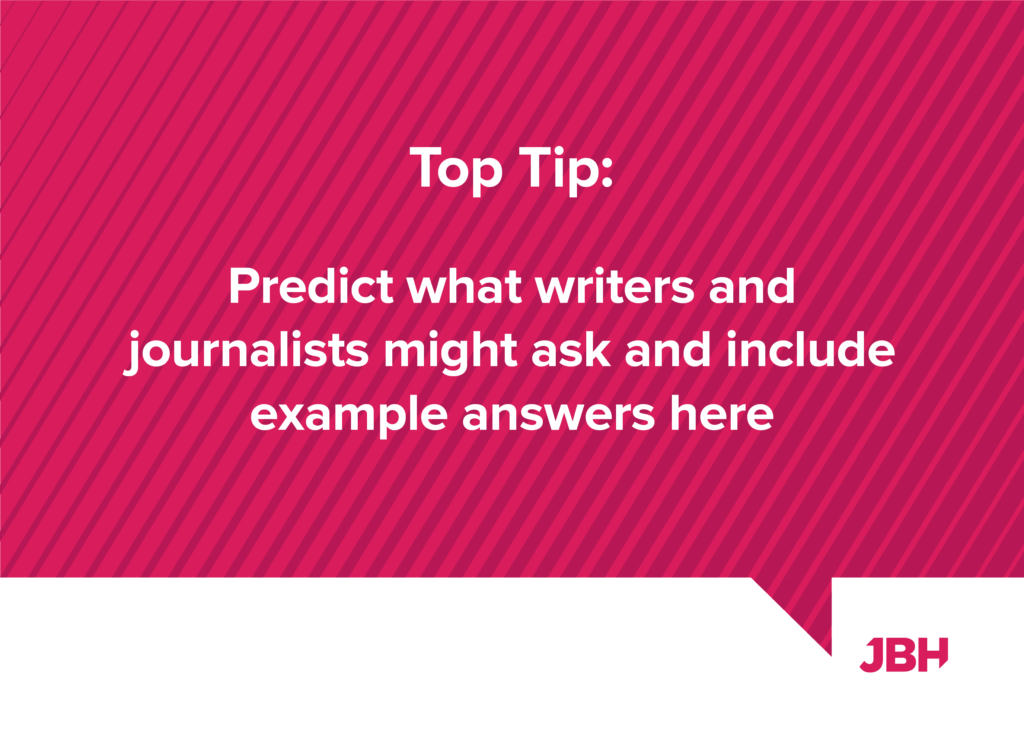 Prepare your 'Headlines and Angles' sheet
A great campaign will always consist of multiple angles and headlines. Decide on these ahead of time and produce a shared 'Headlines and Angles' sheet. 
We have a separate section for each

angle

with the associated

headlines

underneath.

Include the information or stats for each

angle

so you don't have to hunt through the raw data each time. This could lead to mistakes, especially if the journalist or publication has a tight deadline.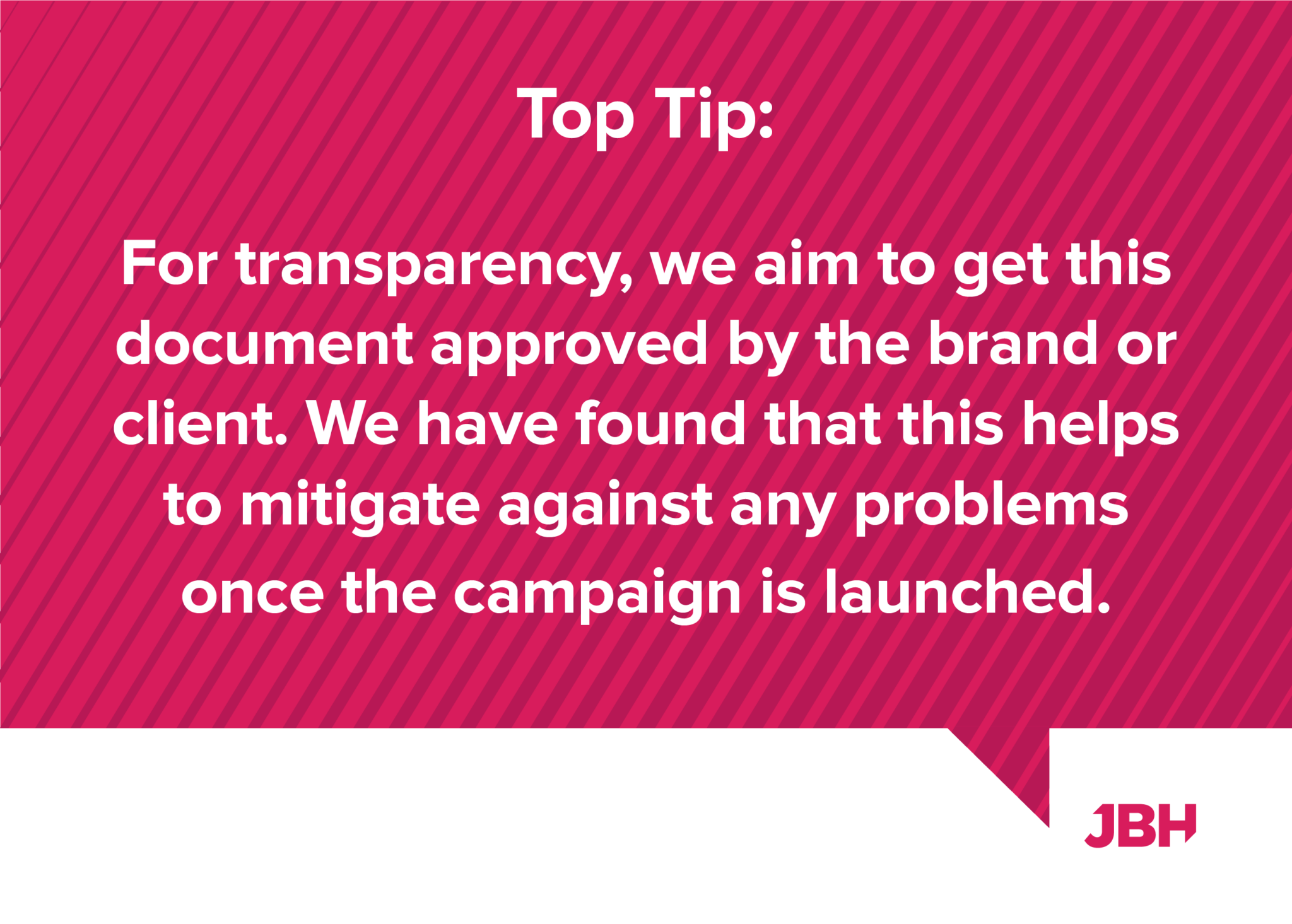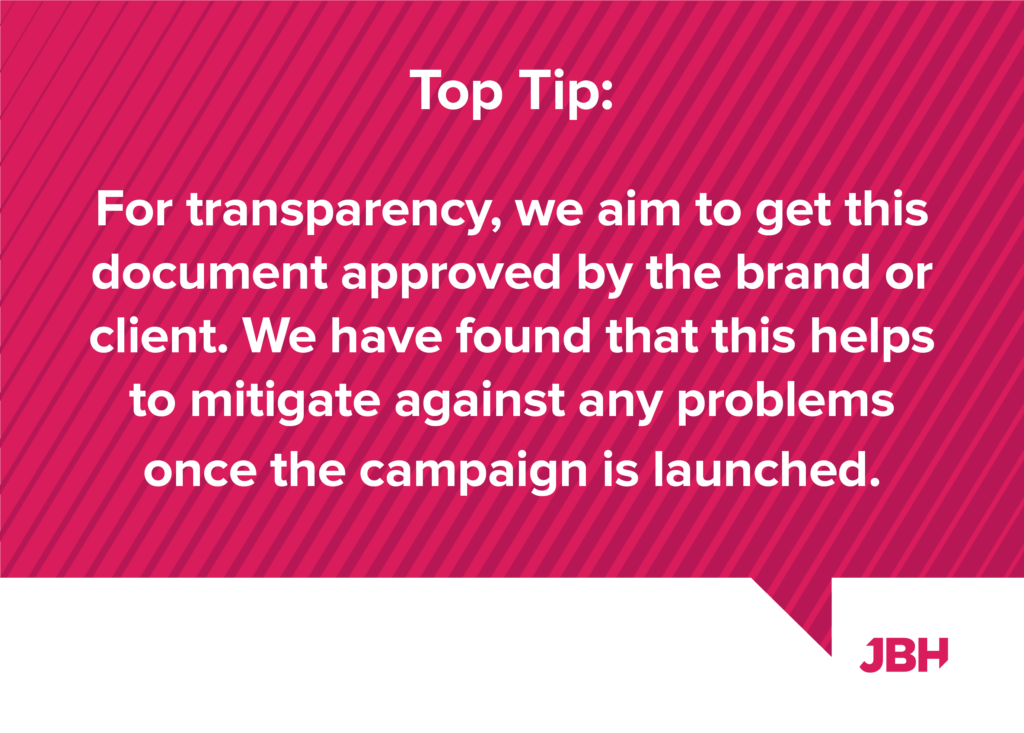 Media/prospecting list
Begin compiling your target media list as soon as you know what the main angle of your campaign is going to be. This can be refined and drilled down as the launch plan develops and will be different for every campaign.  

Case studies/Comments/Quote/Opinion
Top-tier publications often require exclusive case studies from an external source or insightful comment from your client or company. Preparing this ahead of launch will save you time and energy which can be channelled into your outreach.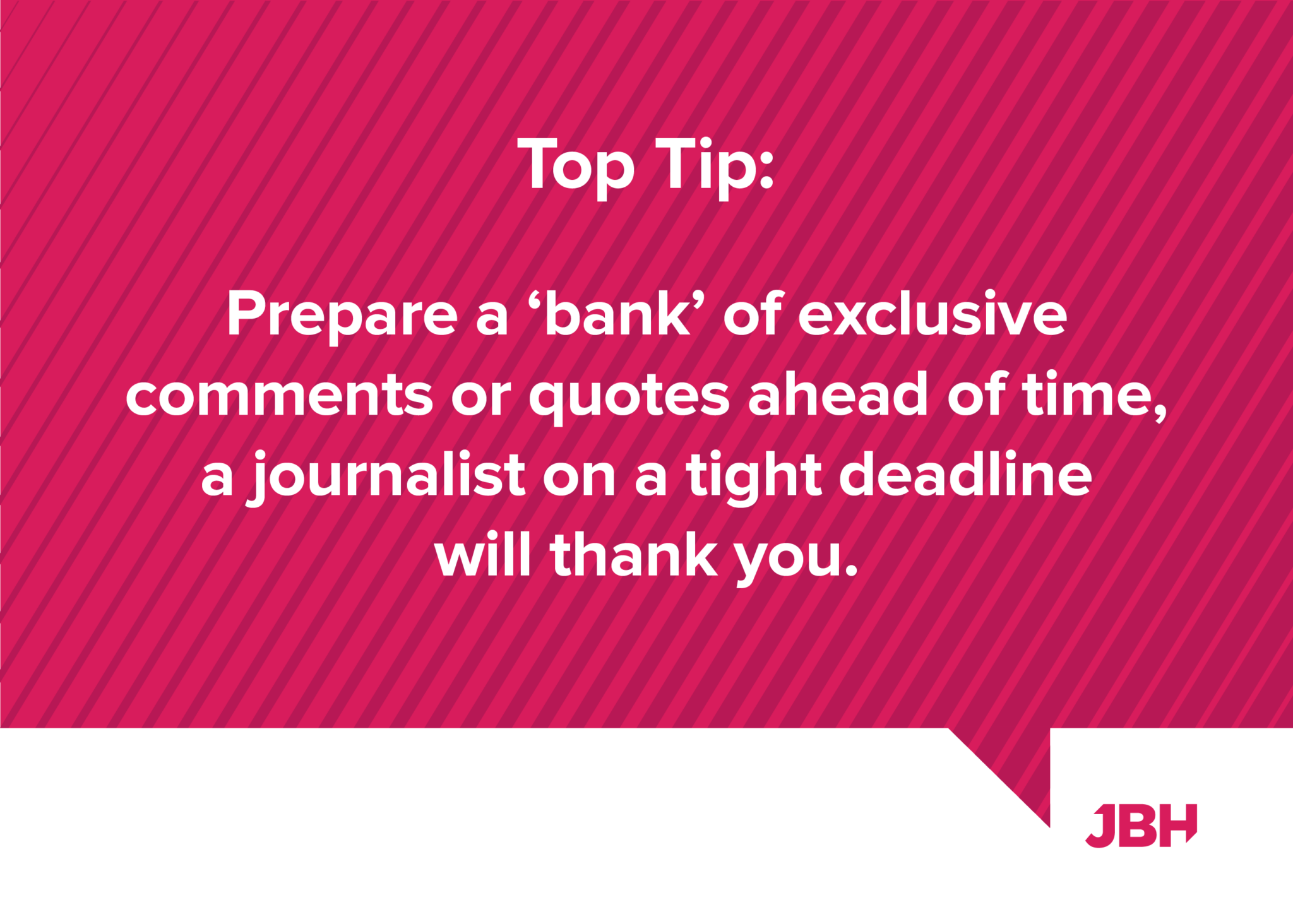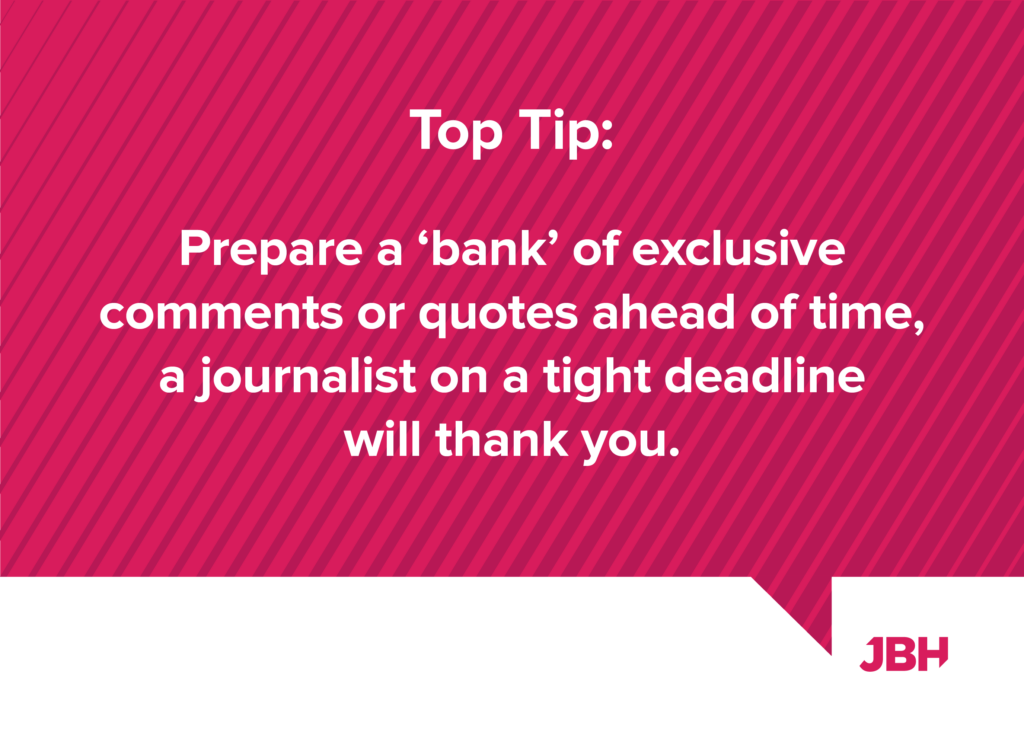 Additional tips and advice
It's so easy to get caught up in the 'moment' when preparing for the launch of a big data-led digital PR campaign, but don't forget about the valuable insight from your client or brand. 
Putting together a list of advice to complement your campaign can be done well ahead of time and could be the deciding factor for a journalist looking to turn your campaign into a feature.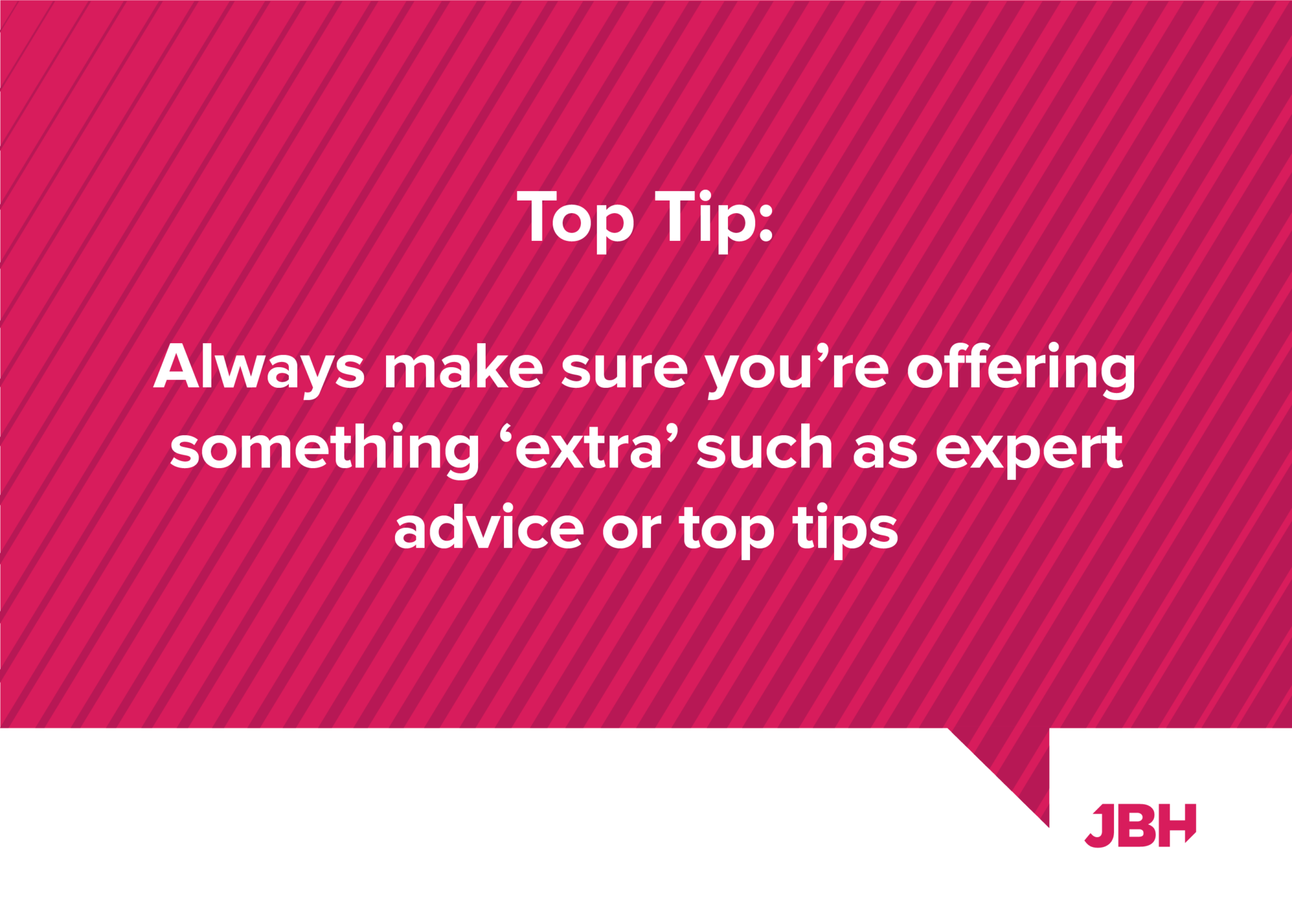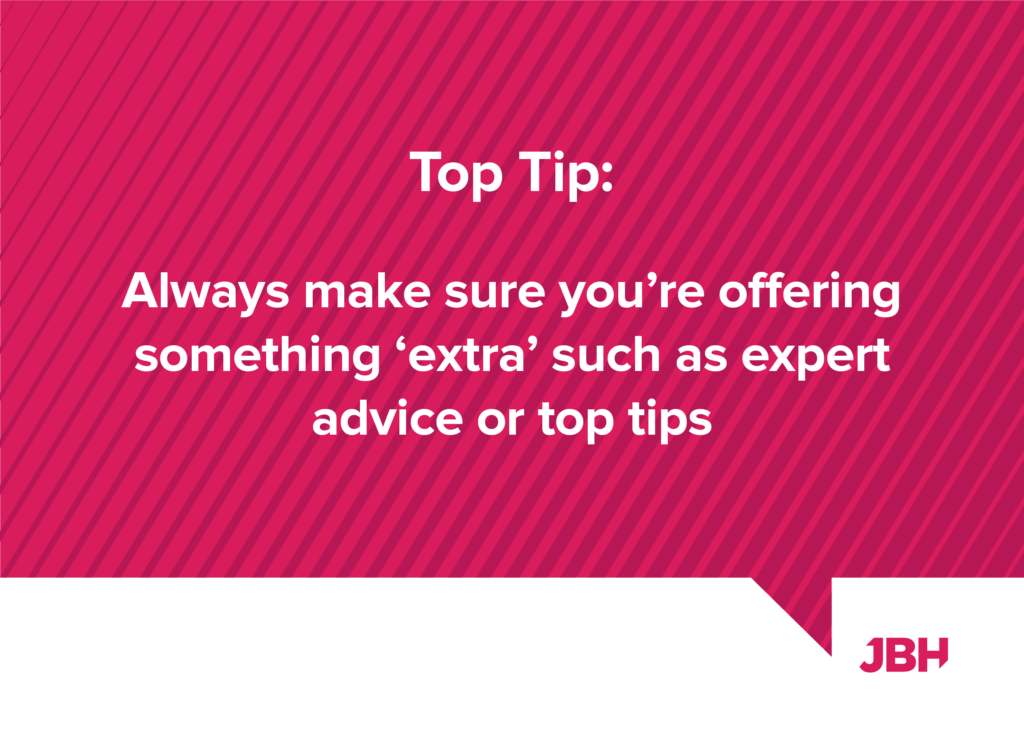 Golden rules of the linkable asset
We've all been there, the journalist has used your carefully crafted data/imagery in a feature but they haven't credited your client with a link, leading to a whole world of link reclamation pain. 
We've realised that this is usually because we've not actually given them a reason to link which is what our linkable asset golden rules cover, during the campaign launch process. 
Always offer something extra on the website, making sure it is only lightly referenced in the pitch. 

Ensure any graphics in the pitch are different to what is on the website. 

Provide some element of interactivity within the asset on the website, the journalist has to point the user to the website to experience it.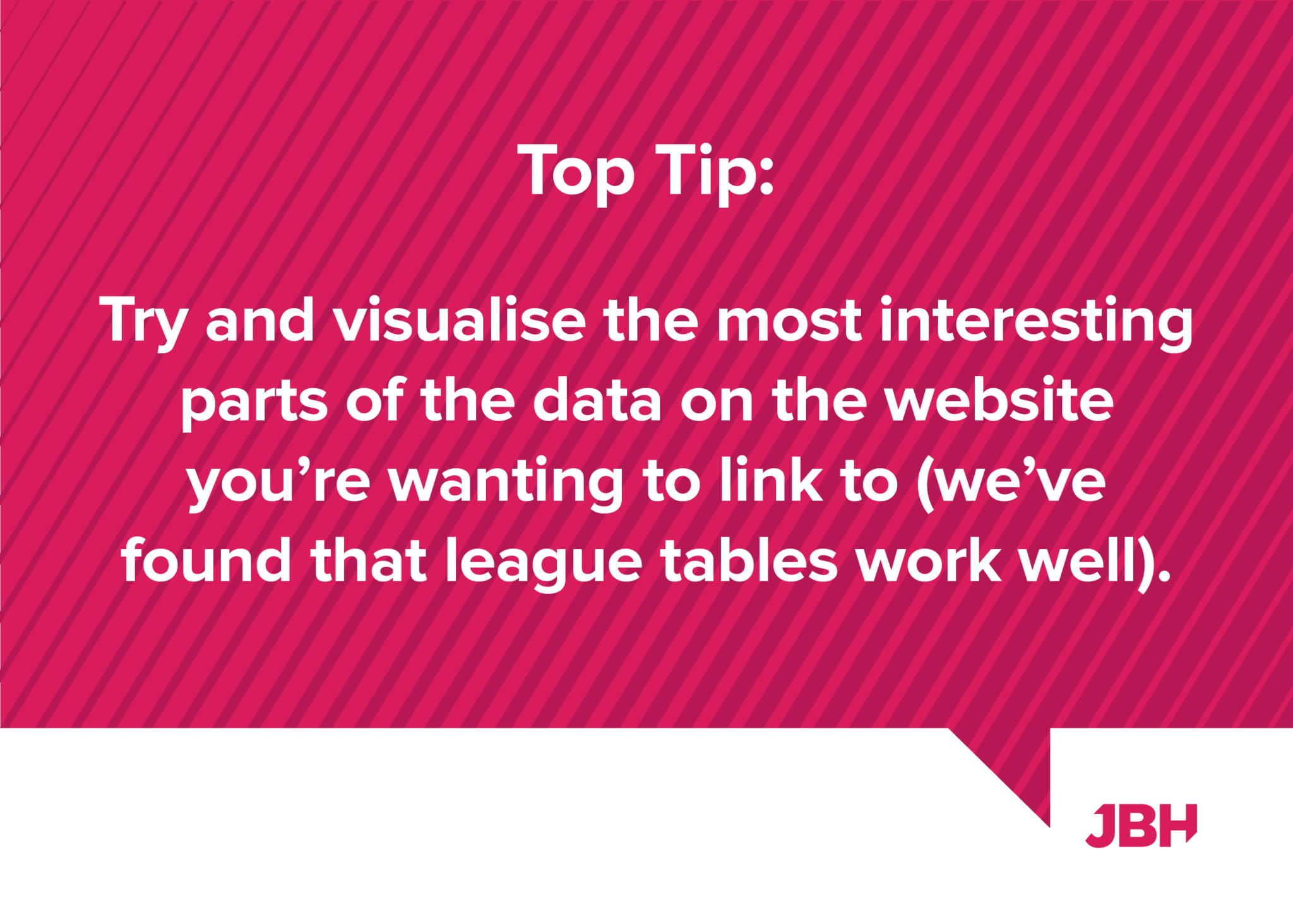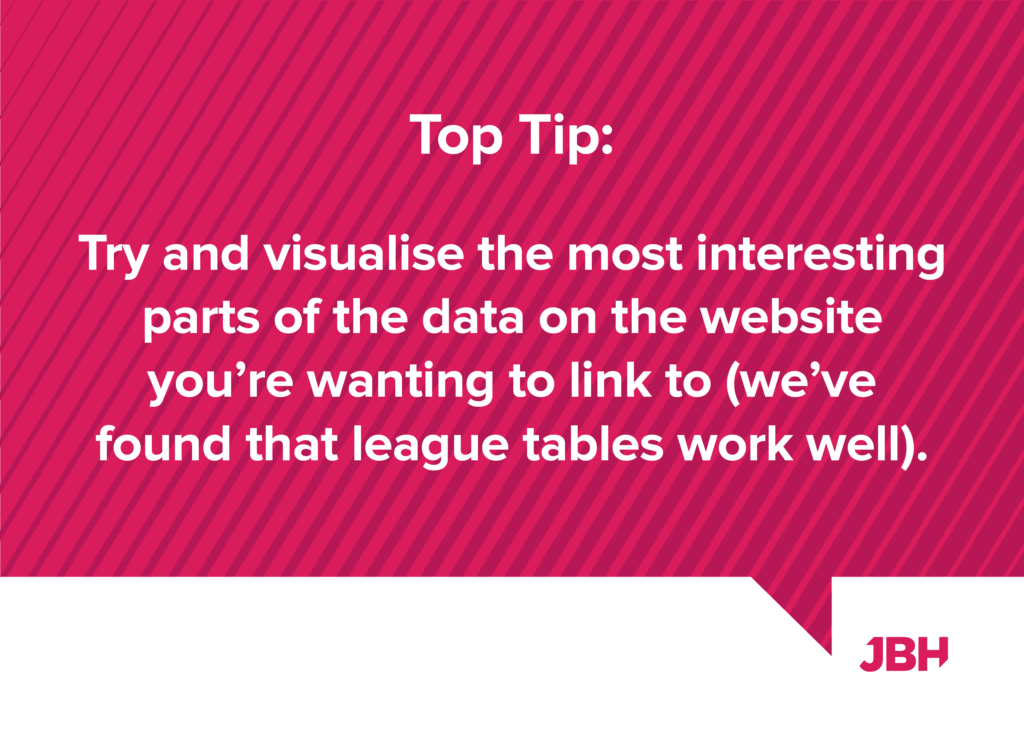 Pitch examples
This is the fun bit! Figuring out how you're going to pitch your campaign to make it as enticing as possible.
Whilst personalisation is key for pitching, it's a great timesaver to have at least the pitch subject lines and key data points altogether in one place for your team to access and use throughout their outreach cycles.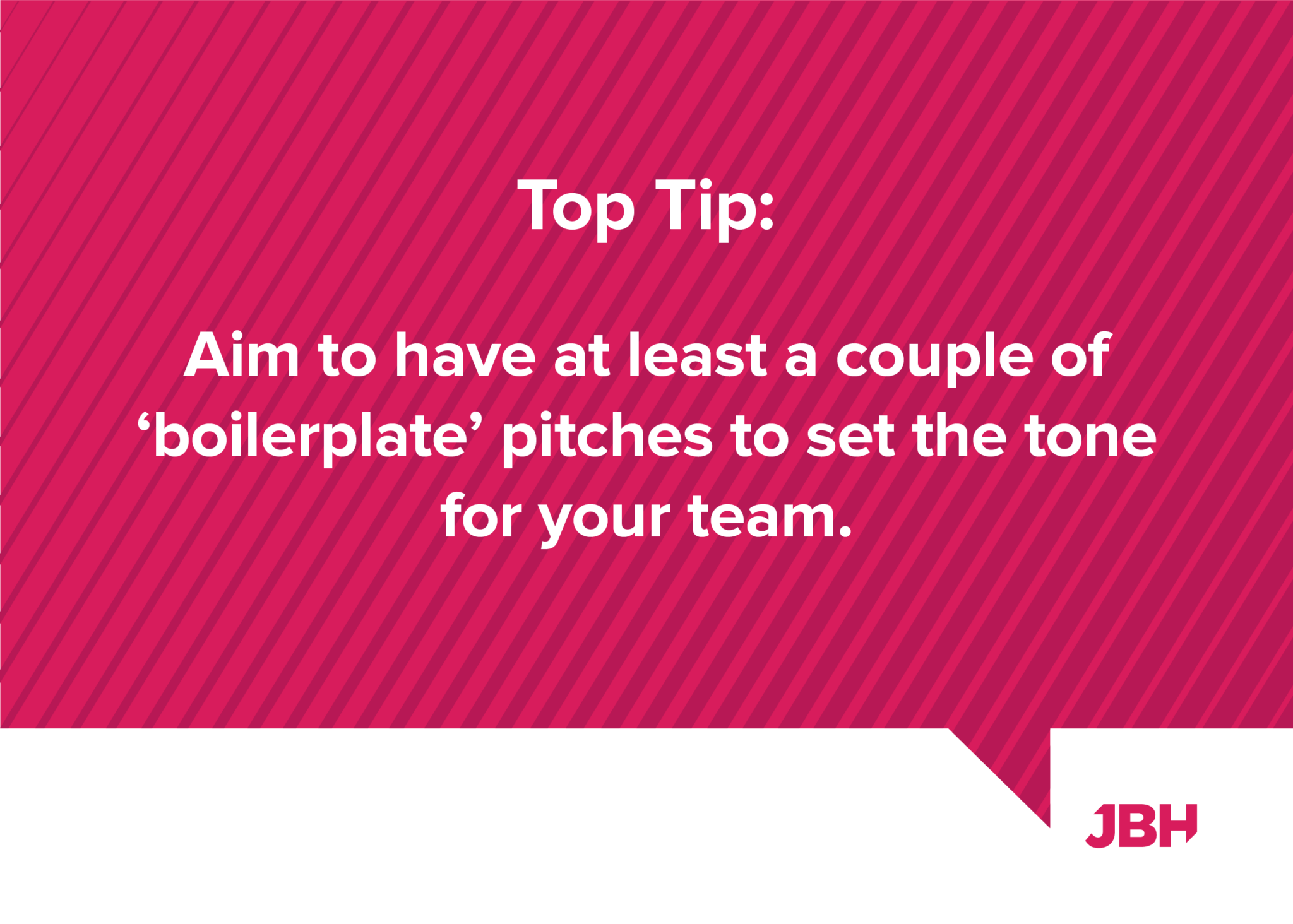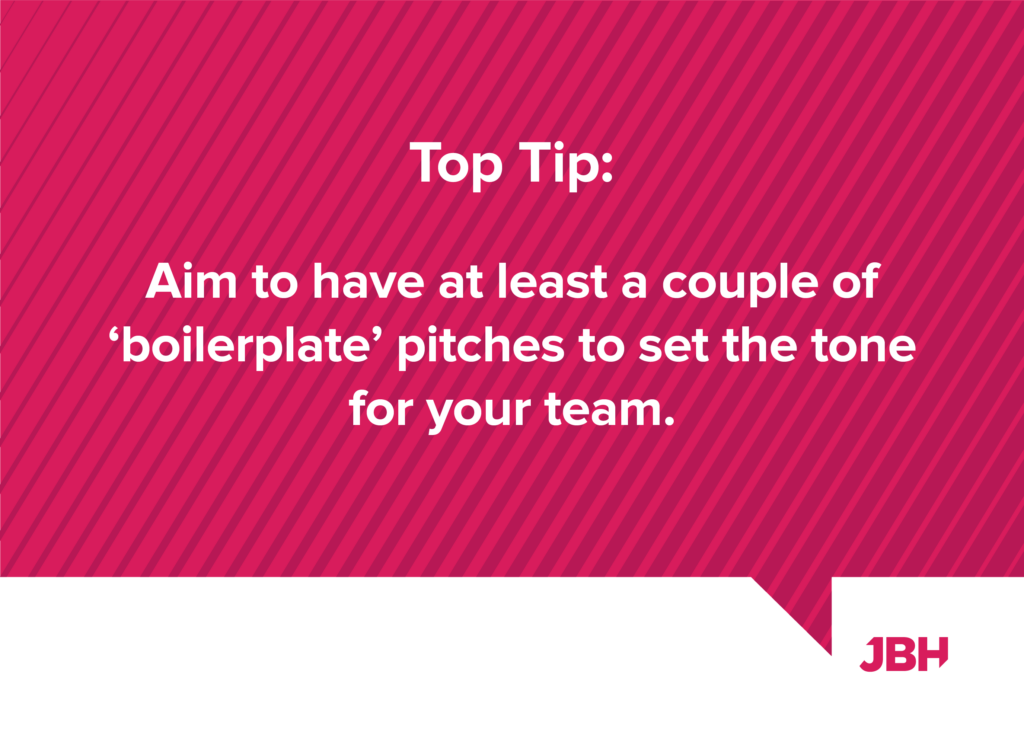 Kick-off meeting
There's literally nothing better than the excitement of showing your campaign to a client or to your team for the first time. 
A launch (or kick-off) meeting is a great idea as it allows for any final questions on the outreach and for you to agree on the launch date with other parts of the business.