At JBH, we have a dedicated channel on Slack where we test our headlines. We use the reactions and vote for the ones we find the most interesting. 
So I tested these headline options on the team to see which ones they felt were the most compelling:  
A: 15% of families in the UK order takeaway every weeknight 
B: One in six UK families order a takeaway five times a week
Option B got the most votes, and there is a reason for that. 
It is very unlikely that a journalist will use a 'raw' percentage in a headline, and that is because there are more compelling ways to express percentages.
Here's an example of a recent article where the journalist does just that. They use 1 in 5 in the headline and then reveal the full percentage in the body copy.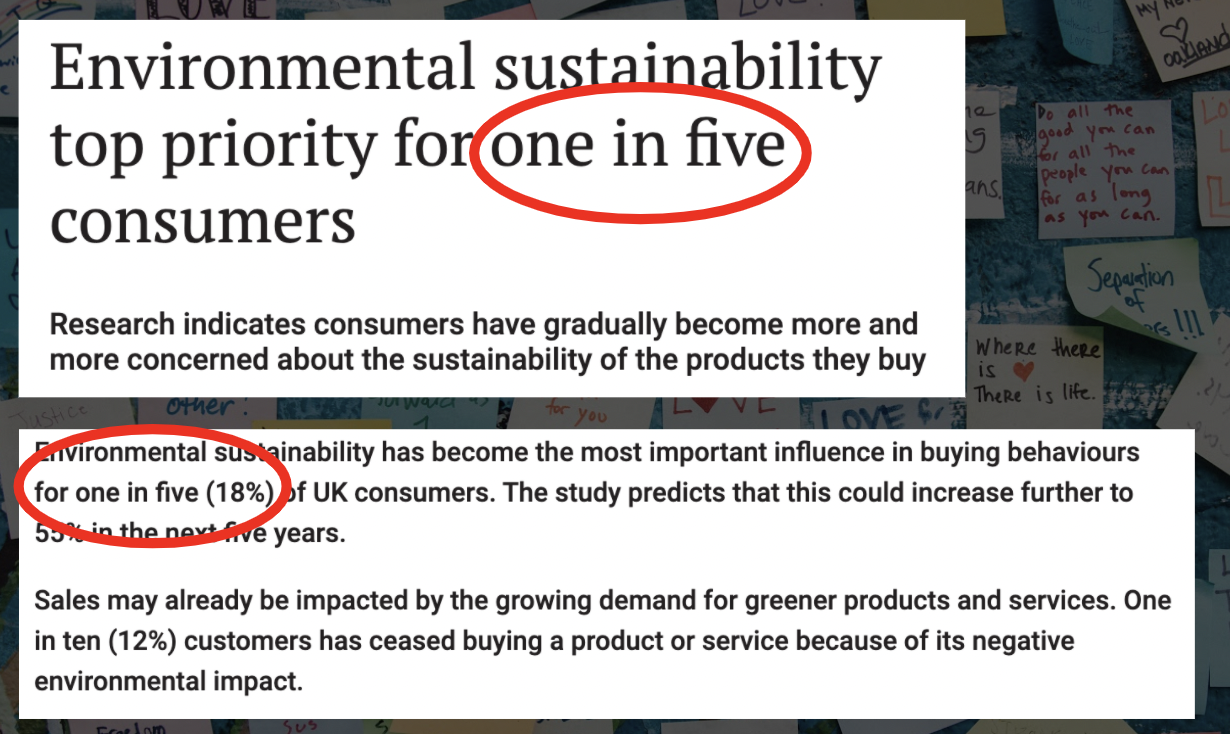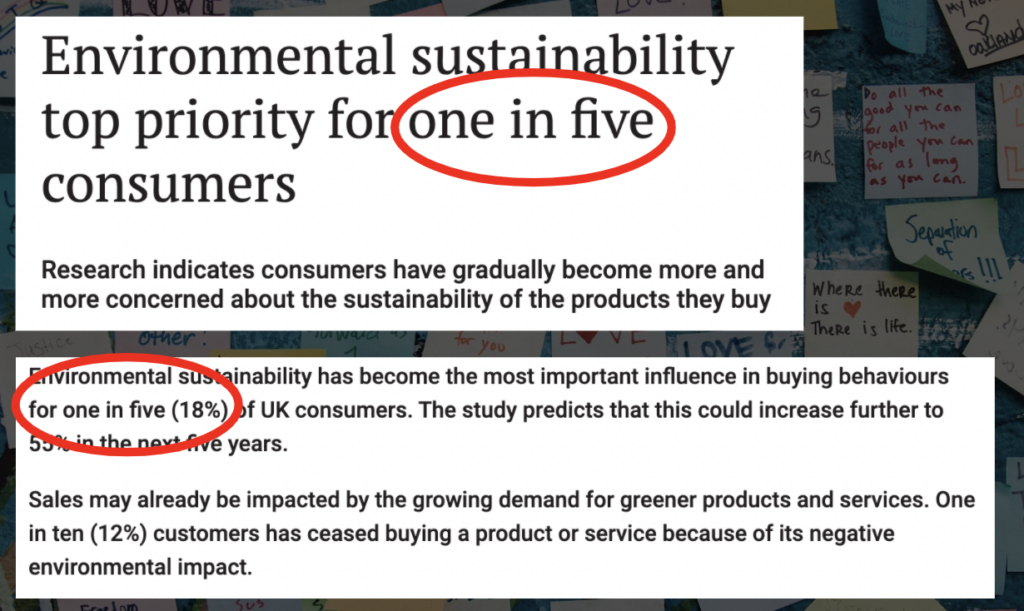 One in five and 18% are basically the same thing, but one sounds more interesting than the other; which is why they use it in the headline. 
Do you want to present your percentages in a more poignant way?
Forget Googling 'how to express 18% as a fraction'; we've created a tool that does all the hard work for you. 
JBH, in collaboration with Roobley, have created the PR Percentage Calculator, an interactive tool to make your percentages more poignant.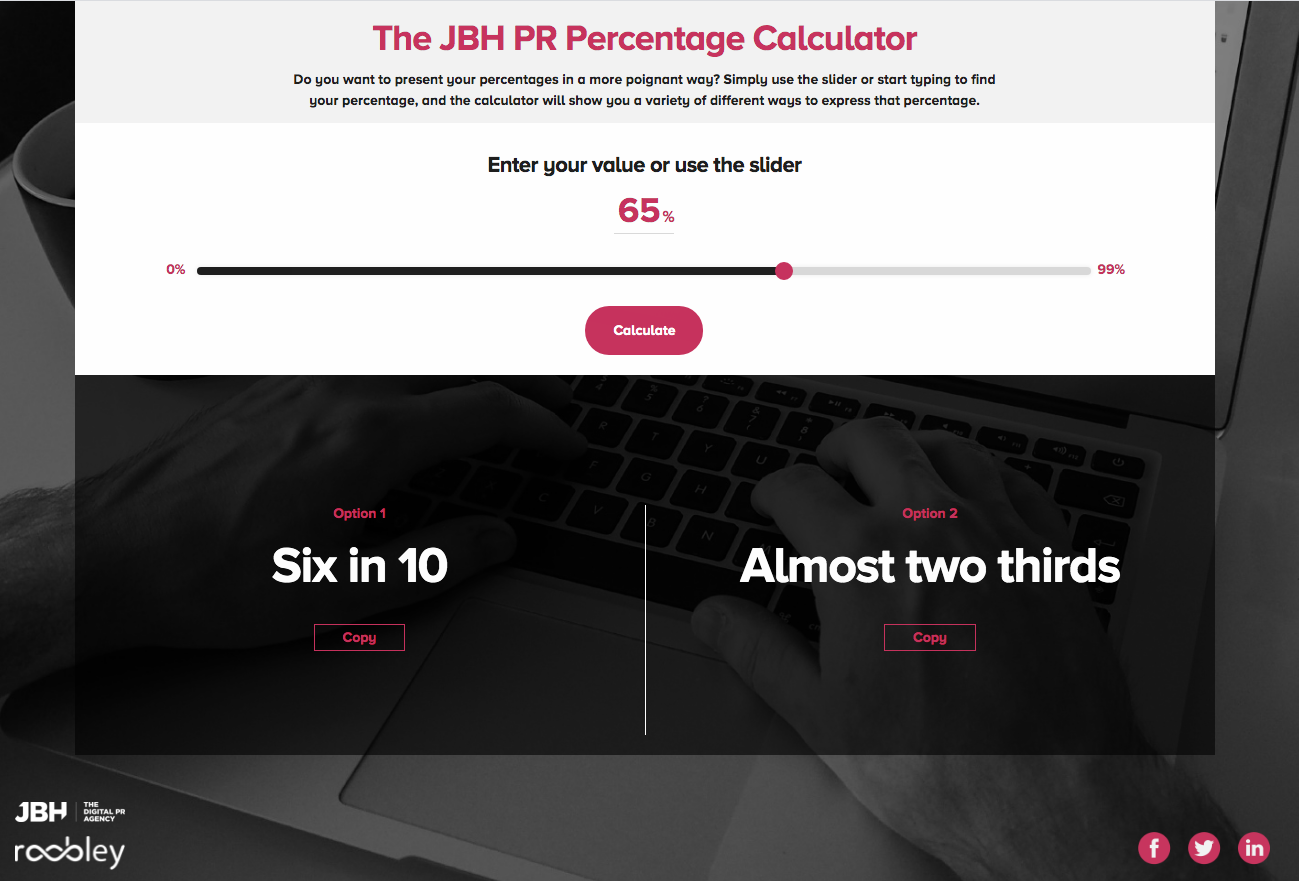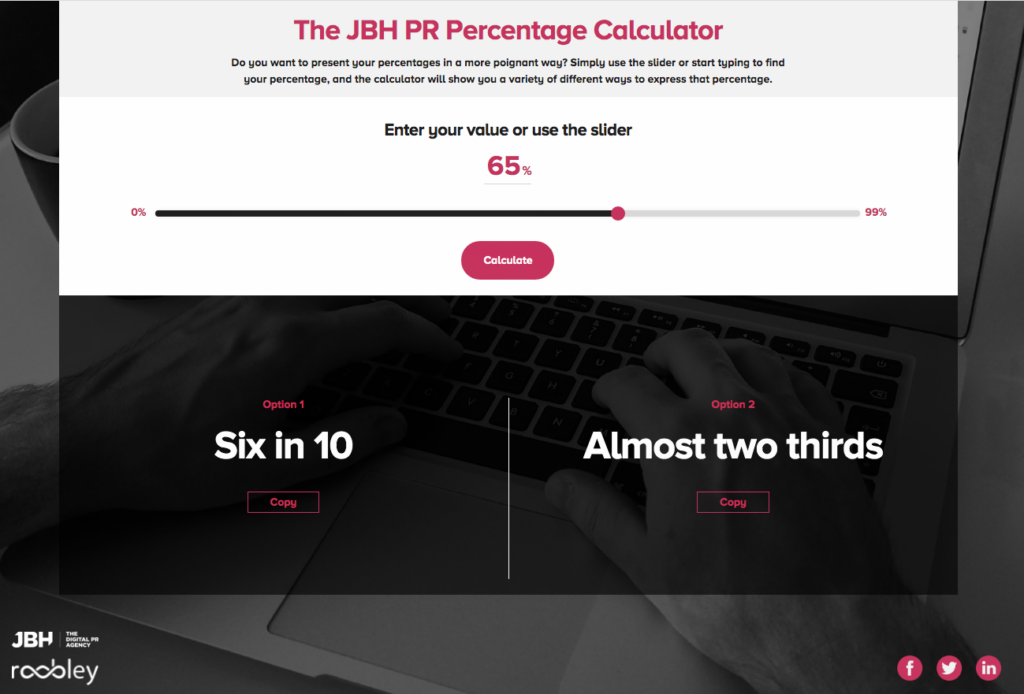 Try it here: https://jbh.co.uk/pr-percentage-fraction-calculator/#/ 
Simply use the slider or start typing to find your percentage, and the calculator will show you a variety of different ways to express that percentage.