Getting your website seen and ranking in search engines involves multiple aspects: technical SEO, content creation and backlinks.
The latter often seems intimidating because you cannot control the whole process but rely on other website owners – that is if you do it the white hat way. (And we strongly advise against black hat techniques such as paid link building.) Here are 6 link building tactics that will take some of the pressure off:
1. Unlinked brand mentions
It almost seems too obvious, but wouldn't it be great if those websites that are already talking about your product or your brand would link to it? All you have to do is find them and contact them. How do you find them?
The easiest way is to set up alerts, for example in Google Alerts or TalkWalker. When your brand is mentioned on the web, those tools will inform you via email. We recommend you create those alerts for your brand name (including different spellings that might be used, even if you do not like them) and popular products.
This unfortunately will not provide you with already existing mentions. There is another technique to find those: Simply search for your brand in Google and wrap it in quotation marks: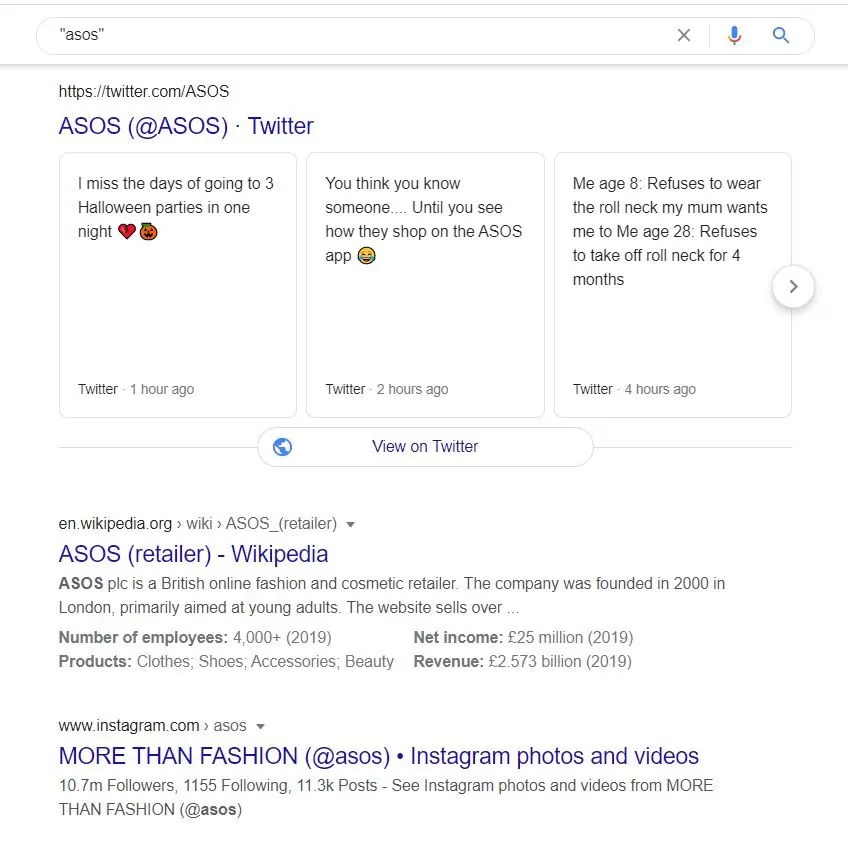 This will give you all the pages that Google has indexed that mention your brand, some of those might already link to your website.
2. Unlinked images
If you host any proprietary images on your website, infographics for example, it is worth checking if any other website is using them. Similar to the above mentions, you could reach out to the website owner to request the image being linked to your website. Please note that this is not about copyrights (that would be a separate topic), we talk about links here. Images such as infographics are created with the purpose of them being re-published and linked to the original source.
The easiest way to find out if other websites use your images is a reverse image search in Google. Simply paste the URL or upload the image and you will see who else is using it: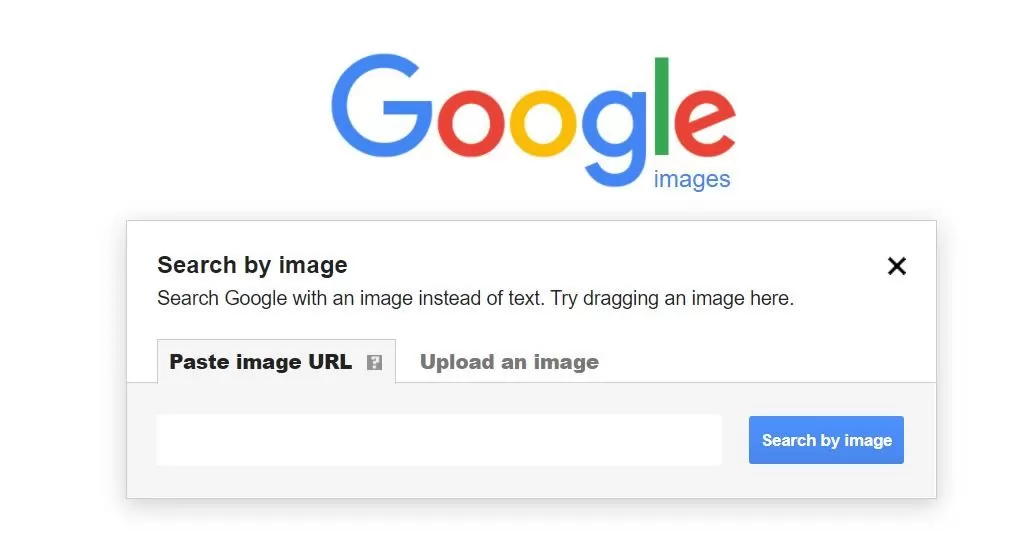 3. Recently lost links
This technique is referring to backlinks you had to your website in the past. The importance here is in the word "recently"; links that you lost two years ago are probably gone forever.
The tools you use to monitor your backlinks, e.g. Ahrefs and Majestic, all have a feature that lists lost links. Below is a screenshot taken from Ahrefs: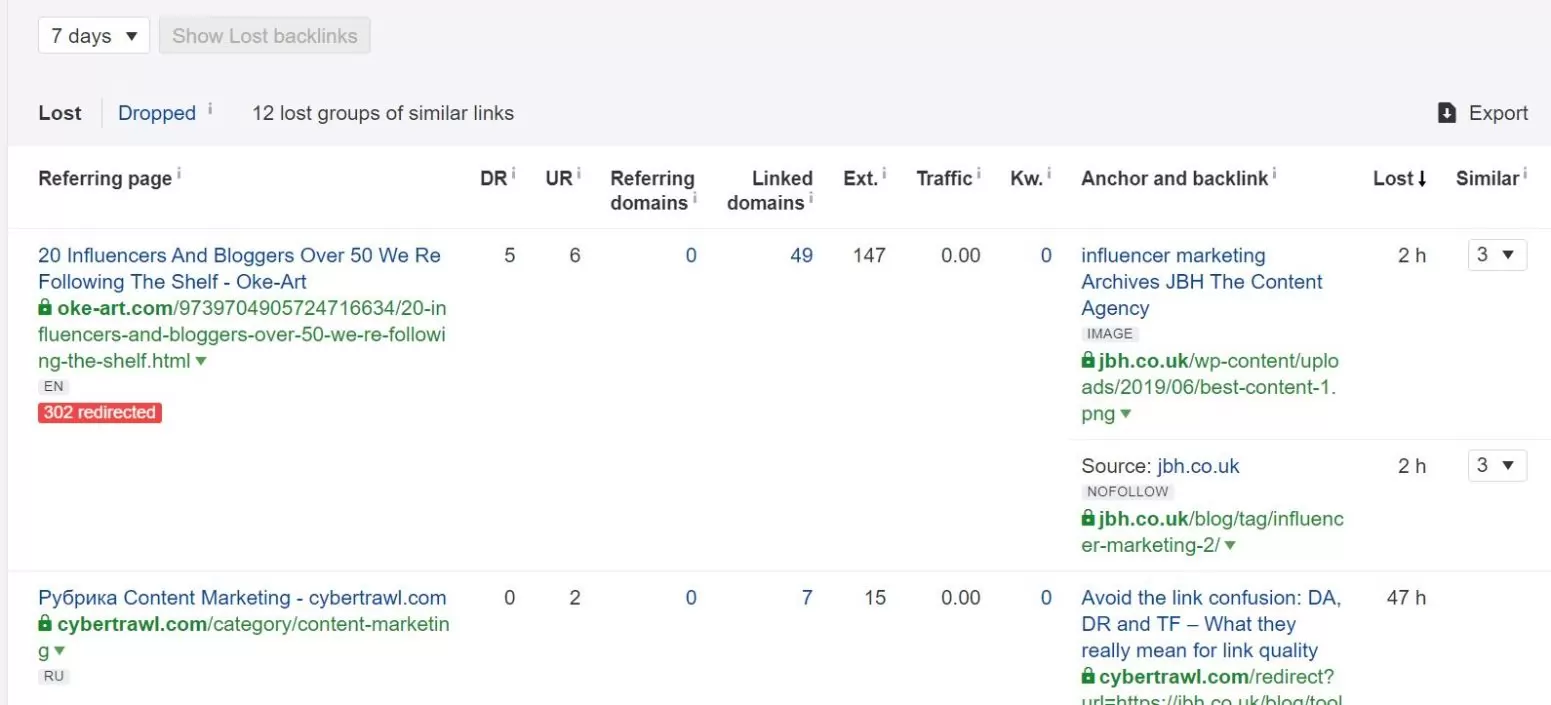 We suggest you take a look at those websites (and URLs if they still exist) to understand why the link has been lost. Was the page removed? Was the link replaced by another one? Before you contact the website owner, try to understand the reasons. If the page was removed, check where it is redirecting to. If the link was replaced, find out why they deem the other source a better link target than your page. You might also want to consider updating your content before you contact them.
A useful tool can be the Waybackmachine where you can check how a certain page looked like in the past.
4. Link moves
This tactic can relate to mentions that you want to convert into a link or to existing backlinks that you change to better target your ranking goals. In most cases, if a mention is converted into a link, it ends up being a link to your homepage with the brand name being the anchor. There is nothing wrong with that but the rest of your website should also get some link love.
Depending on the context of the mention or the existing homepage link, you might be able to suggest a better page to link to. In your email to the website owner or journalist, you should mention the topic of your page which conveniently can be the anchor text you would like to have on that link. Try to make it not too obvious that you would like a specific anchor for the link and remember to highlight the value for the reader by providing a better suitable link.
5. Your content as a better alternative
Another way to get a link to your site is by taking them away from your competitors. You can again search in Google for the brand name of the competitor in quotation marks (how we have done it above for "asos") or simply put their website into a backlink tool (e.g. Ahrefs, Majestic) to find out where they get their links from. Analyse what they are doing and then do it better.
You might already have some content on your website that only needs some updates or you can create content. It goes without saying that it needs to be of good quality and provide additional value to that content that your competitors created to get links. Once you have done that, reach out to the website owner or journalist and suggest your content as a better link target. Again, highlight the value for the reader.
6. Digital PR
This is our favourite: Digital PR campaigns are our raison d'être. In the same way as the previous tip, it starts with great content. When we create that type of content, we make sure that it provides useful information, has something news-worthy to it and makes the reader stop to read – because it is interesting! You will understand this better by taking a look at our digital PR case studies and previous campaigns we created.
It is not just about content creation, but also entails the distribution of said content. For a journalist to link to your asset, he or she needs to know about it. This is where outreach starts and it can be a simple email or a full press release, depending on the campaign. The journalists we reach out to are all well-researched and we ensure that it fits their style and topic.
A successful backlink campaign involves a lot more, of course, but this should be enough to give you an idea.
You might be tempted to say now that you go with the technique that seems easiest, but keep in mind that none of the above is easy or quick. If it is, the success probably will not last for long. We recommend to rather spend a little more time on quality link building that will bring long-term success.