There are a number of reasons why we place such a big emphasis on data when it comes to content marketing and digital PR campaigns. We've even explored how journalists use data as a way to craft compelling stories, and how digital PR teams can look to implement these techniques into their campaigns.
Data has the power to:
Measure your online standing

– Website traffic, social media followers and online ratings.

Analyse the effectiveness of your work

– Open rates, click-through rates, bounce rates and cost per conversion.

Discover your return on investment

– Calculate your cost per lead or quantity of leads generated.
However, it can also be a game-changer in terms of content creation – there's a wealth of data available online just waiting to be curated, which can provide your audience with intriguing insights or indisputable information that encourages movement down the funnel towards those all-important conversions.
Best of all…
…several data sources (the following 100 to be precise) are absolutely free and ready to be used in your digital PR campaigns.

"The #1 business data platform in the world with insights and facts from 600 industries across 50 countries."
Specialised databases, popular statistical tables and country profiles..
If you're worried about accuracy, only use data that comes with a reference or external link for further reading.
DBpedia gathers structured content from valuable information over at Wikipedia.
A registry featuring datasets that are available from Amazon Web Services resources.
Public-interest datasets that feature graphs and tables for a better understanding of information.
Pew Research Centre claims it generates "a foundation of facts that enriches the public dialogue and supports sound decision-making."
A great place to share, find and discuss datasets, but finding your niche could be tricky.
The "world's broadest collection of public data" to "empower people to improve the world around them."

The home of the US Government's open data, covering everything from agriculture and finance to manufacturing and public safety.
The home of the UK government's open data, featuring an equally extensive range of useful information.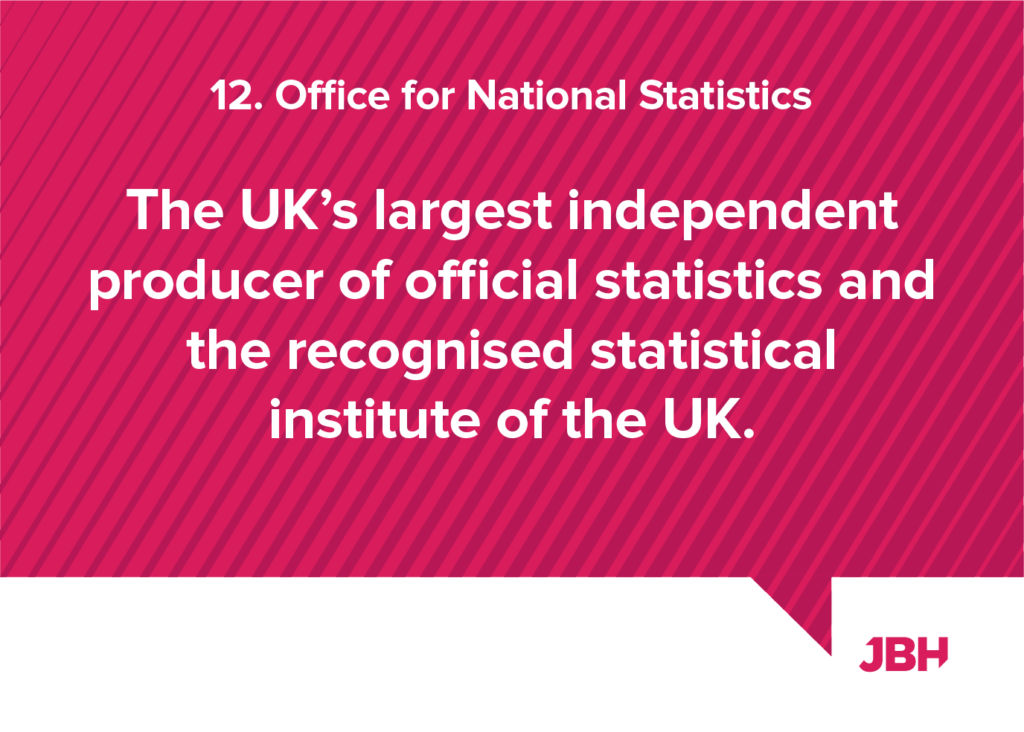 An overview of what the UK's opinion is on things like politics, entertainment, retail, technology, media, lifestyle and more.
WhatDoTheyKnow helps you make Freedom of Information (FOI) requests to the government and public sector.
A collection of UK government-sponsored surveys, longitudinal studies, UK census data, business data and more.
The single point of access to a growing range of data from the institutions and other bodies of the European Union.
Government-informed statistics about the lives of US citizens including population, economy, education, geography, and more.
A mission-driven software company that enables you to explore government-related data via built-in visualisation tools. 
Pilot project that wants to create greater transparency and accountability with government and geospatial datasets
Open government data from the US, EU, Canada, CKAN, and more.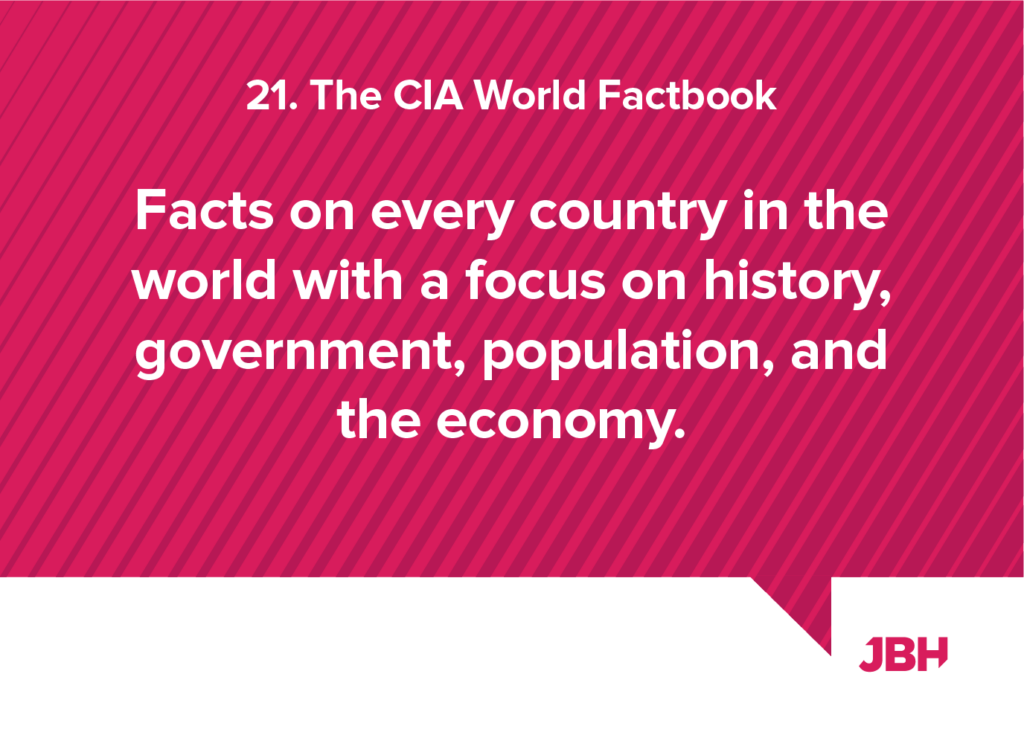 European 'fact tank' that fights misconceptions about global development using a wide range of data sources.
A ranking of country progress under the lens of human development.
Visualisation of data showing aid collected from governments.
 Free package provides access to datasets covering world population, currencies, development indicators and weather.

Featuring 3000 datasets and 14000 indicators encompassing microdata, time series statistics, and geospatial data.
Including but not limited to global financial stability reports, regional economic reports, international financial statistics, exchange rates and directions of trade.
A repository of official international trade statistics and relevant analytical tables.
Real-time stock market information, financial news, currency conversions, and tracked portfolios.
A source to analyse the twists and turns of the global economy with data on over 60,000 companies covering 300 years.
Mainly reports about the gross domestic product (GDP) of the United States but also information about income, corporate profits and government spending.
Data concerning industry, productivity, trade, international finance, industry and more.
More than a news site, the FT also publishes a broad range of business data and information.
The largest open database of companies in the world.
Research and data visualisation tool used to explore global trade dynamics,
Resource that evaluates business environment indicators, such as capabilities and costs, around the world.
A self-explanatory site featuring data visualisations about the economy.
Download and track 567,000 US and international time series from 87 sources.
Resource that provides UK businesses with targeted business address data.
Large catalogue of financial data sets.
A wealth of free information about destinations to help support your travel or lifestyle campaign. 
Directory listing the number of start-up businesses in the EU, alongside their industry and sector. Perfect if your campaign is targeting new businesses publications in and around Europe.  

Data insights, survey findings and regular reports about digital marketing can be found on the Buffer blog.
Along with how-to articles and whiteboard walkthroughs, the Moz Blog also publishes data-driven insight pieces.
Large repository of marketing statistics and trends along with tools for social media, SEO and web analytics.
Articles, resources and research all about the world of content marketing.
Using the Graph API, you can retrieve data all sorts of data from Facebook.
Stay up to date with worldwide conversations by connecting your website or application to the Twitter Platform.
You can use the Instagram API to build non-automated, high-quality apps and services.
Here you'll find over one billion public comments posted on Reddit between 2007 and 2015 for training language algorithms.

Open data about crime and policing in England, Wales and Northern Ireland.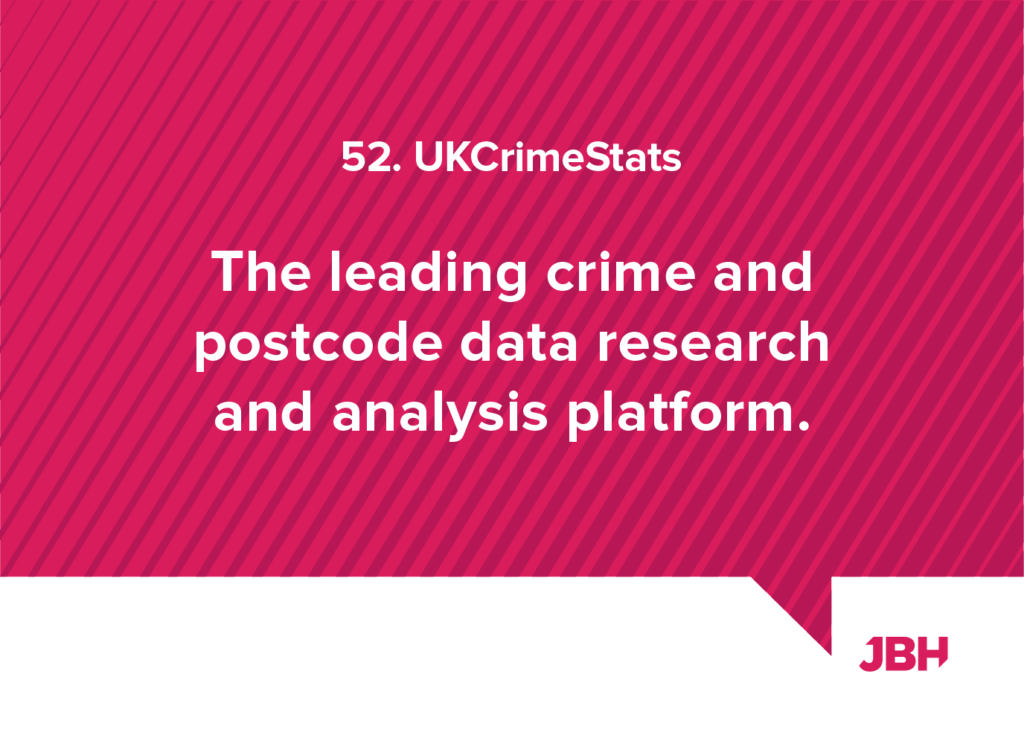 Statistical reports and publications detailing specific offences and outlining crime trends.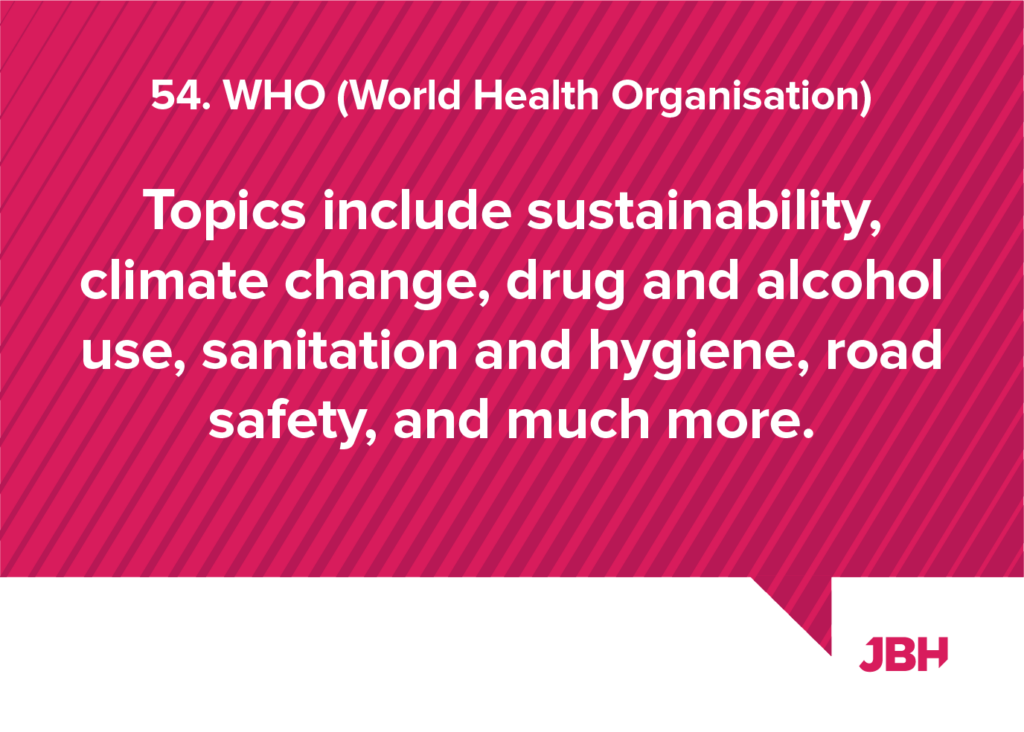 UNICEF has compiled relevant data about education, child labour, maternal mortality, water and sanitation, antenatal care and much more.
The NHS produces more than 260 official and national statistical publications every year, which includes national comparative data for secondary uses.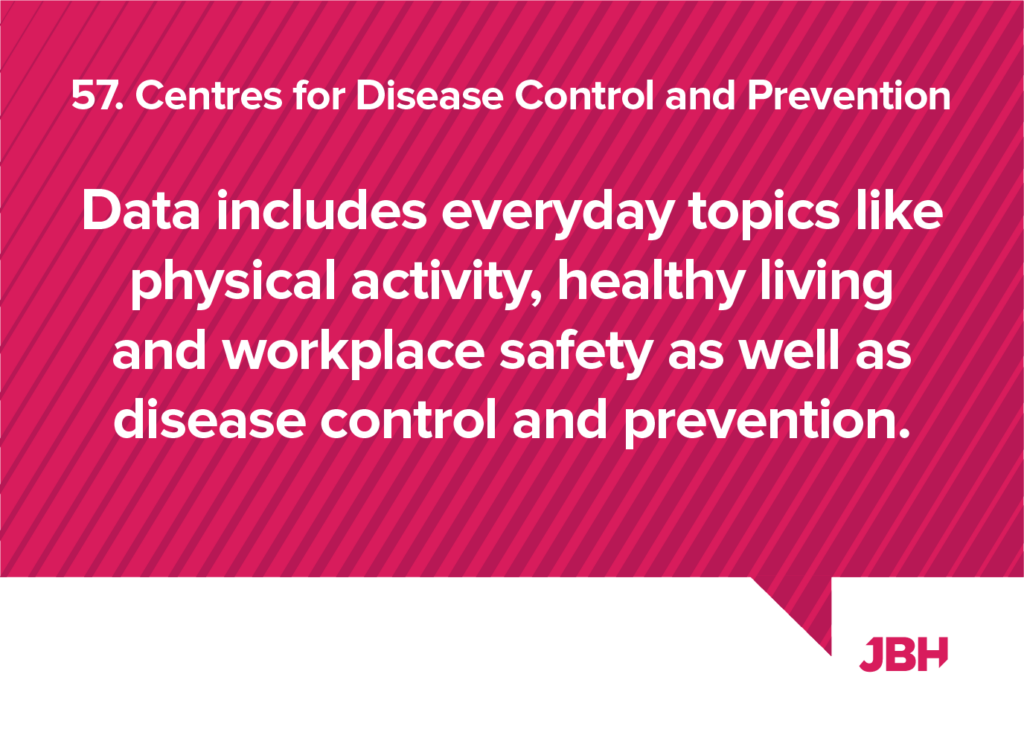 125 years of US healthcare data including claim-level Medicare data, epidemiology and population statistics.
A compressed data file of the Drugs@FDA database, which is updated once a week.
Resource for health statistics such as the rate at which people are catching the flu and the average cost of a medical procedure.
An analysis of US national health on a state-by-state basis using historical data.
Access the cancer-related datasets of the Broad Institute's scientists.
The non-profit, nonpartisan group applying rigorous science to the analysis of human rights violations around the world.
Everything from international relations to human rights data courtesy of political institution databases.
Data that dives into minor and major violent conflicts around the world.
Human rights information, run independently of any political ideology, economic interest, or religion.

Primarily a news and opinion website, but its content is supported by in-depth data and statistical models.
Another Alphabet-owned resource but with a more academic slant – articles, theses, books, whitepapers etc.
A section of the New York Times that examines politics, policy and everyday life, primarily using data.
Search articles, retrieve headlines and discover media dating back to 1851.
Search and download content using your own tools without having to visit AP portals.
A collection of 28 datasets containing audio features and metadata for a million music tracks.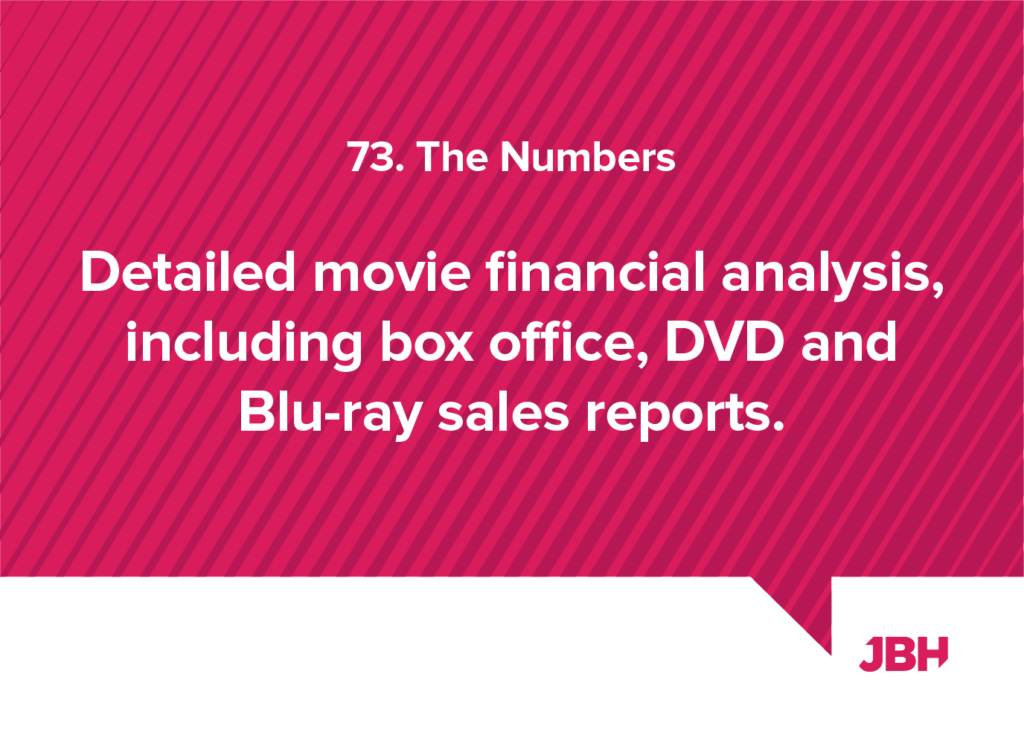 Research data and market intelligence about the UK film industry and culture.
Key statistical highlights of the global recording industry.
The world's leading aggregator of global music industry data.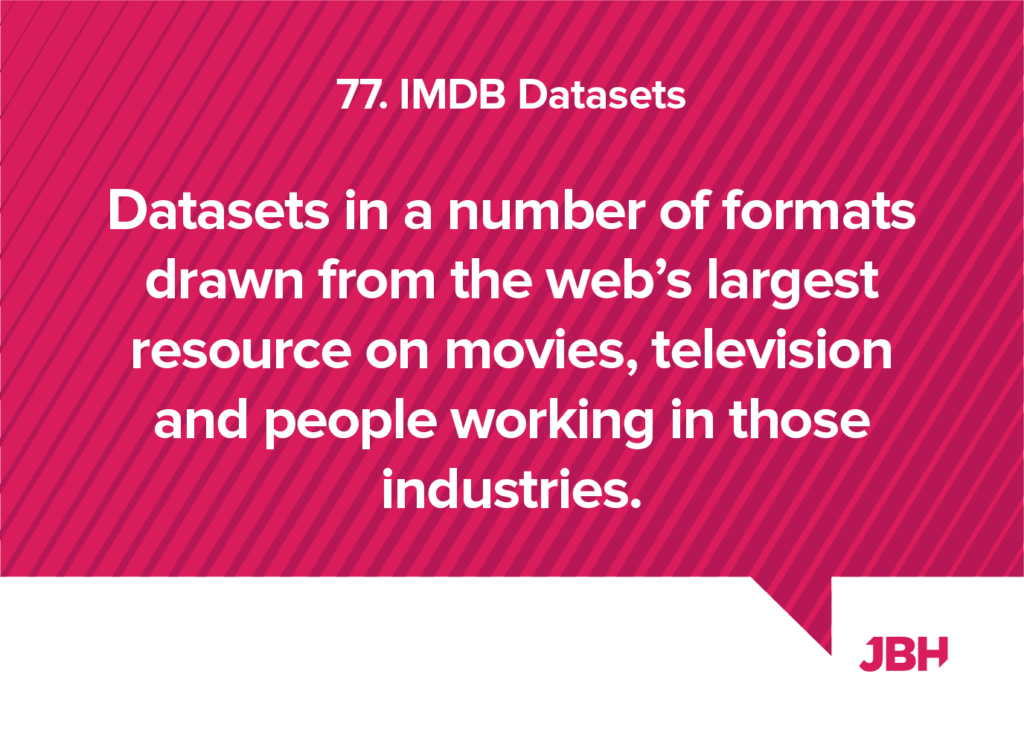 Datasets on books including catalogues from libraries around the world.
Dataset hosted at archive.org covering music released around the world, for use in image processing research.

The latest statistics, research and data about the travel industry.
Population, weather and travel information for millions of locations worldwide.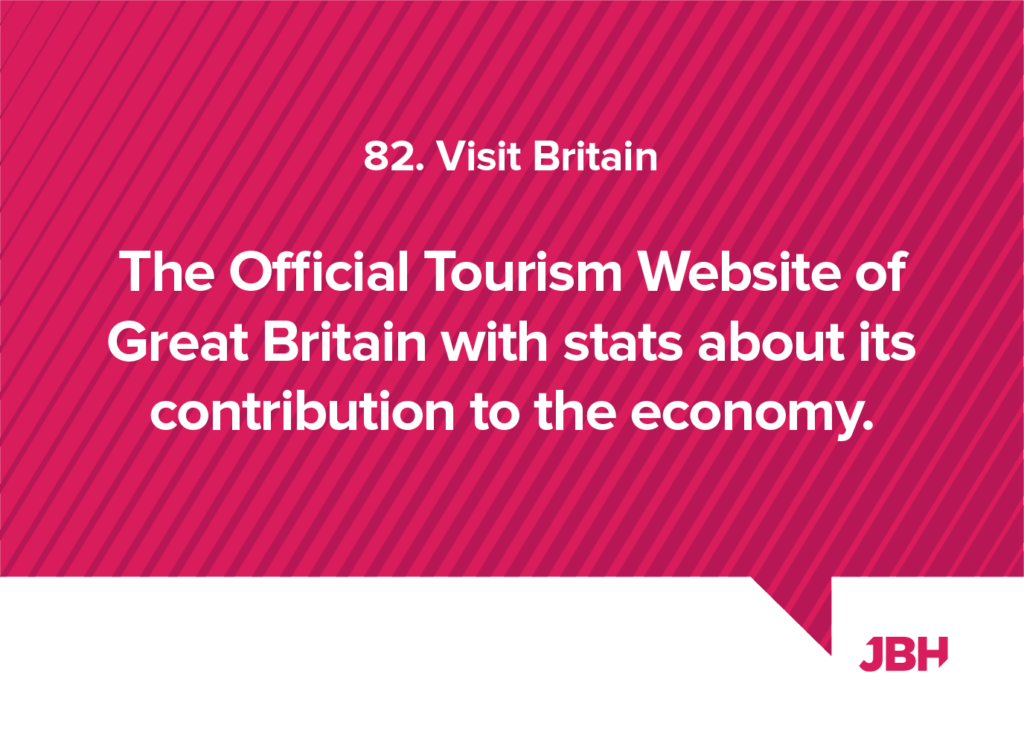 Covers a wide variety of travel-related topics, primarily relating to the economy.

13,000 collated and labelled images of human faces, for use in developing applications involving facial recognition.
Microsoft's open machine learning datasets for training systems in reading comprehension and question answering.
Collection of open datasets contributed by data scientists involved in machine learning projects.
Dataset specifically pre-processed for machine learning.
More than one petabyte of data from particle physics experiments carried out by CERN.
Information on nearly four million historical specimens in the London museum's collection, as well as scientific sound recordings of the natural world.
Freely available datasets covering everything from agriculture to weather.
Public datasets covering planets and stars gathered by NASA's space exploration missions.
Pollution and air quality data from across London.
Quick access to many of NCEI's climate and weather datasets, products and various resources.
Huge collection of environmental, meteorological and climate data sets from the US National Climatic Data Center.

There are 5,996,996 reviews, 188,593 businesses, 280,991 pictures and 10 metropolitan areas included in Yelp Open Datasets.
Directory covering business software and reviews.
In-depth data source for job market and career opportunities.
Directory where you can research companies, compare salaries and read employee reviews.
Data on millions of online sales and auctions from eBay.
 Data scraping service that also includes data feeds.
Need help delving the depths of data? We thrive on turning facts and figures into compelling content and campaigns –
contact us
to find out how.
Post published on Thursday July 25, 2019