The key to writing a cracking headline isn't just down to having a knack for it. There are so many factors that come into the mix and help you decide what will grab that person's attention. 
Sometimes, you will look at a campaign and headlines will ping into your mind left-right-and-center, but other times, writer's block can hit. Whether it is for your digital campaign or an article, here is a straightforward guide to eye-catching headlines, every time.
How to Research Headlines
Search for your hook on Google to spark ideas. Once you see what journalists are using, you can get a better idea of what you need to focus on in your headlines. 

For example, if your campaign is about Instagram's most popular food, you can search "Instagrammable food news" to see what magazines and top tier news websites are using for their headlines.
Top Tip: Take a look at the top headlines featured on the homepage of your favourite newspapers and try to copy the wording, phrasing and commonly used words.  
Digital PR's Get Writer's Block Too…
There are lots of avenues that you can go down when your mind can't process an eye-catching angle. When writer's block hits, you should read articles about your subject matter, which may help to spark some interesting headlines. 
Also, Twitter can be useful for battling writer's block (even if common misconceptions say otherwise). Finding out what is trending around your subject matter allows you to see your subject in a different light. More importantly, it shows you what your audience is discussing, so you can mould your headlines to what they want to see.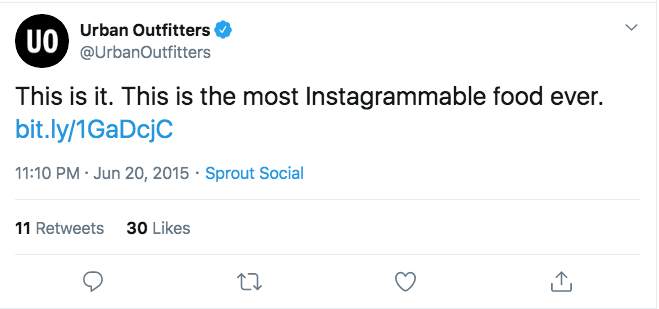 Look Back at Your Campaign and Data
Repeatedly, read through your data points to gain some perspective on what you are trying to say. What is the campaign accomplishing and what questions could it be answering. Do you have any main data points that could be worked into headlines? Consider what sums up your campaign or narrative in one sentence.
Use your Statistics as Headlines
If you have any interesting or shocking statistics, use them as a headline. Although some may consider this to be 'click-bait', it is the perfect strategy for developing an intriguing headline, as long as you have the evidence to back up your claim. This can be helpful when promoting or outreaching your campaign, too.


Top Tip: If your statistic can be expressed in different ways, try it. For example, 30% can be expressed as 'a third' or 'one in three'. Try it and see what has the most impact. 
When You Feel Like You've Used Every Possible Headline…
Get a fresh outlook from a colleague or anyone for that matter. Sometimes when you have been so involved in a campaign, it can be difficult to see any other possible angles. Ask them what they think stands out instantly as the most interesting piece of information in your campaign or narrative. This fresh outlook could put you onto a whole new angle completely, meaning lots of new headlines. 
If in Doubt – here is your failsafe guide to writing a cracking headline:
Ask a rhetorical question (only if your campaign can answer that question)

Practice writing headlines in the style of your favourite publications

Use your data as headlines

A cheeky pun is useful for any off the cuff magazines/ newspapers. 

Aim for shock factor but not click-baity (only if you have the facts to back it up)