As we're reaching a huge milestone as a digital PR agency – a whopping 10 years of creating and delivering digital PR and link building campaigns, we thought we'd take a walk down memory lane and dig out the ones we're most proud of.
So in no particular order here's our top 10..
---
1. The Search for the Most Dog Friendly Holiday
Client: Tails.com
Landing page: https://tails.com/blog/2020/02/06/ruff-guide-the-search-for-the-uks-most-dog-friendly-holiday/
Grabbing the attention of journalists and readers alike, this campaign racked up 51 links in various publications such as Visit Scotland, Many Pets, Edinburgh Live and even in print in the Waitrose Magazine. In the two weeks post launch this helped to support a boost in traffic over 8%.
"International travel was completely disrupted during the covid-19 pandemic, which meant the demand for staycations was booming. This paired with the surge in Brits purchasing 'lockdown' pets, 3.2 million to be exact, meant that the Ruff Guide was hugely successful. We gave pet parents guidance on exactly where in the UK is the best to visit with your dog, looking at factors that will make a location perfect for their four-legged friends.

"The demand for dog-friendly staycations at this time boomed, with many looking for unique ways to travel in the UK, while internal travel was put on hold – the tails.com Ruff Guide catered to this new audience of first time dog owners."

Abi Fairfoull, Digital PR Manager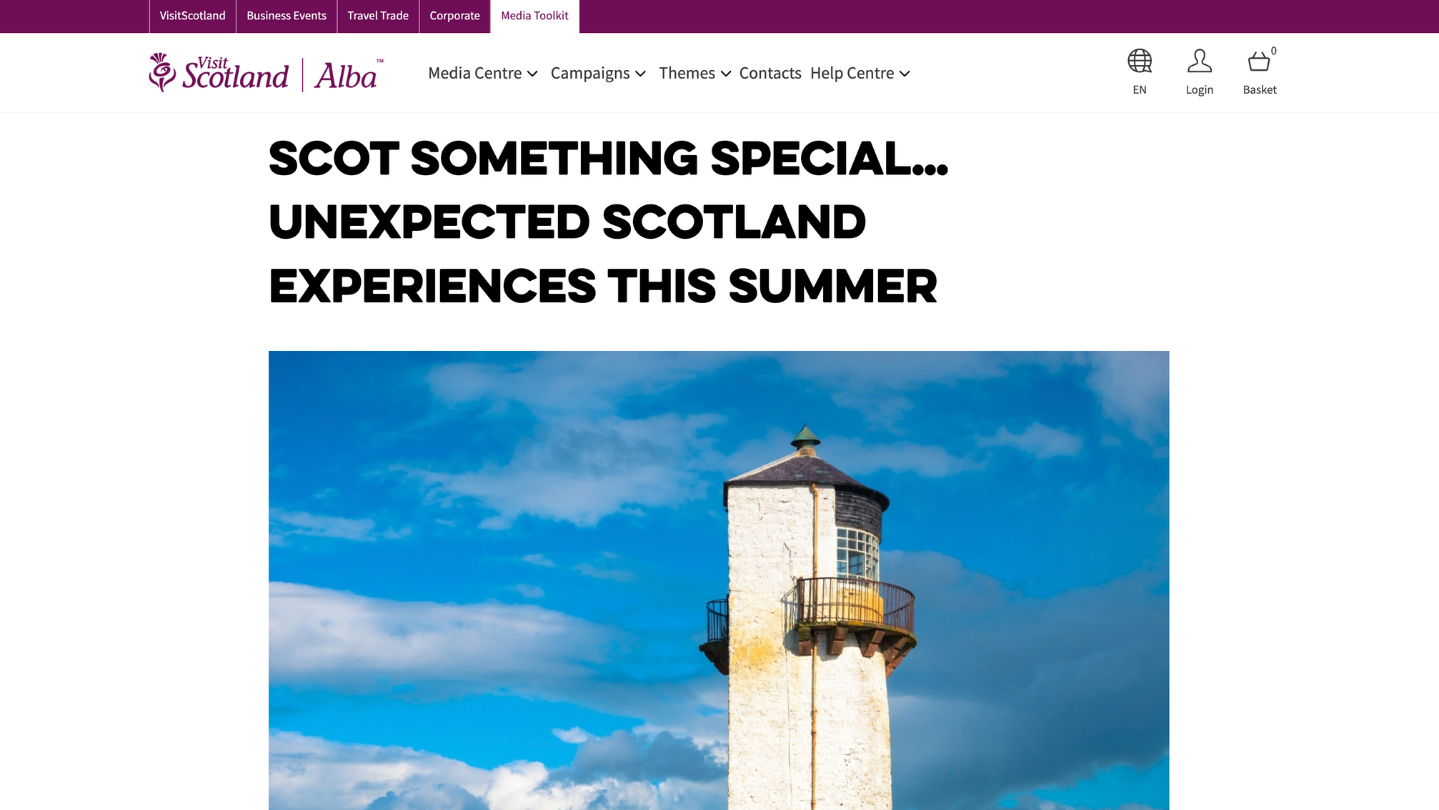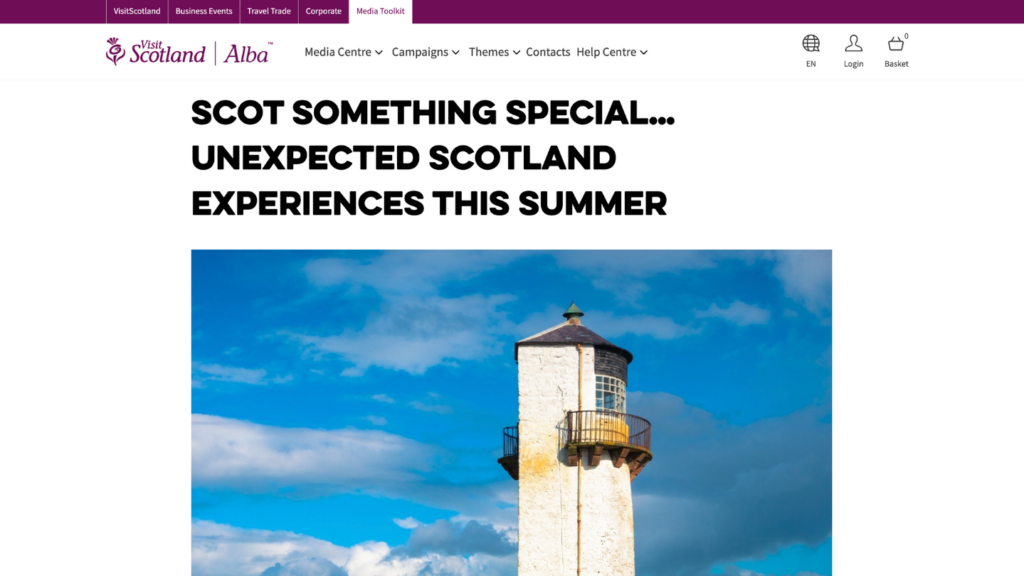 ---
2. Ranking Sports Stadiums by Fan Experience
Client: Footy.com
Landing page: https://www.footy.com/blog/statistics/ranking-sports-stadiums-by-fan-experience/
This highly relevant campaign drove 23 links to our clients site, including Sport Bible. Digital PR Manager, James Renhard has given some insight into why this campaign worked: 
"Football – or any topic where there is an incredible amount of fan knowledge – can be a tricky subject to build a campaign around. This campaign worked really well because it tapped directly into fans' experiences and provided useful information for different audiences or demographics."

James Renhard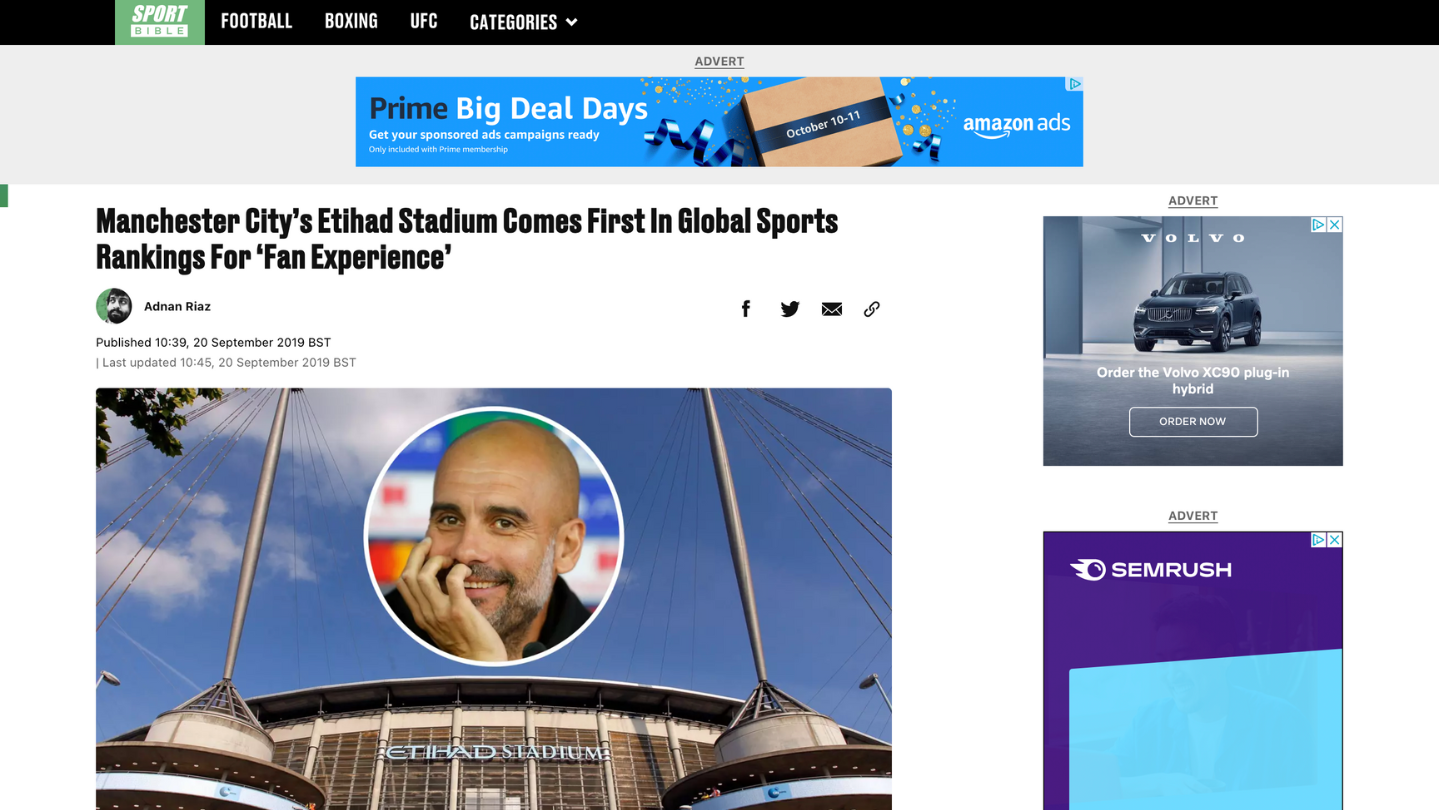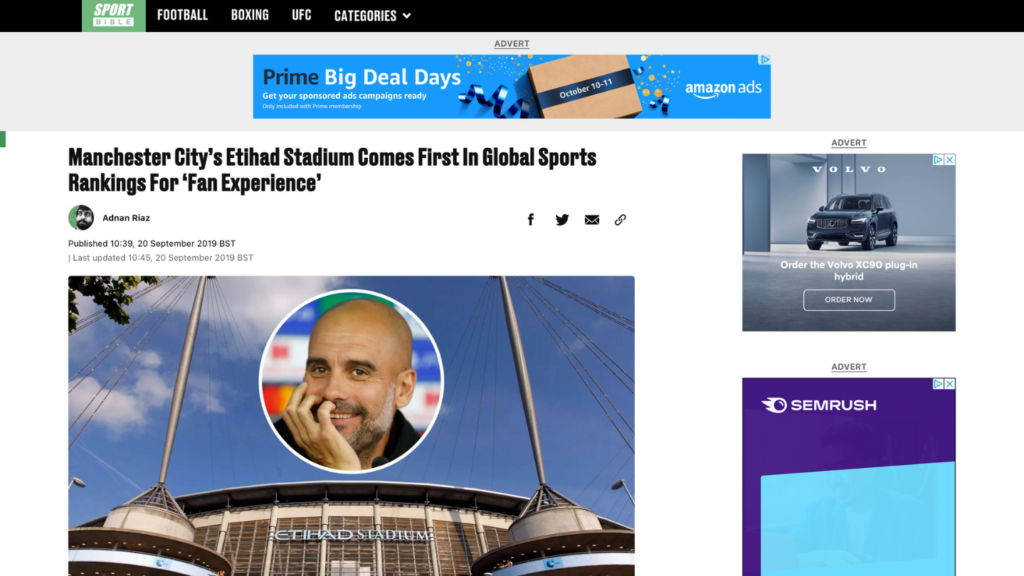 ---
3. Baby Name Boom or Bust
Client: My Heritage
Landing page: https://blog.myheritage.com/2021/03/baby-name-boom-or-bust-the-popularity-of-a-name/
Unlike most baby name campaigns, this one was unique. As the client held a wealth of data on name trends across hundreds of years, this data allowed us to make extremely accurate estimates and create projections going forward. Since launch, this campaign has attracted over 1.5K backlinks. 
"This was one of the first campaigns I oversaw when I joined JBH, so to see it on the top 10 list is great! The idea was simple, but the execution helped to drive its success. Credible data is the key to any campaign, and we were able to hook it to lots of pop culture stories which really added to its success."

Lauren Henley, Strategy Lead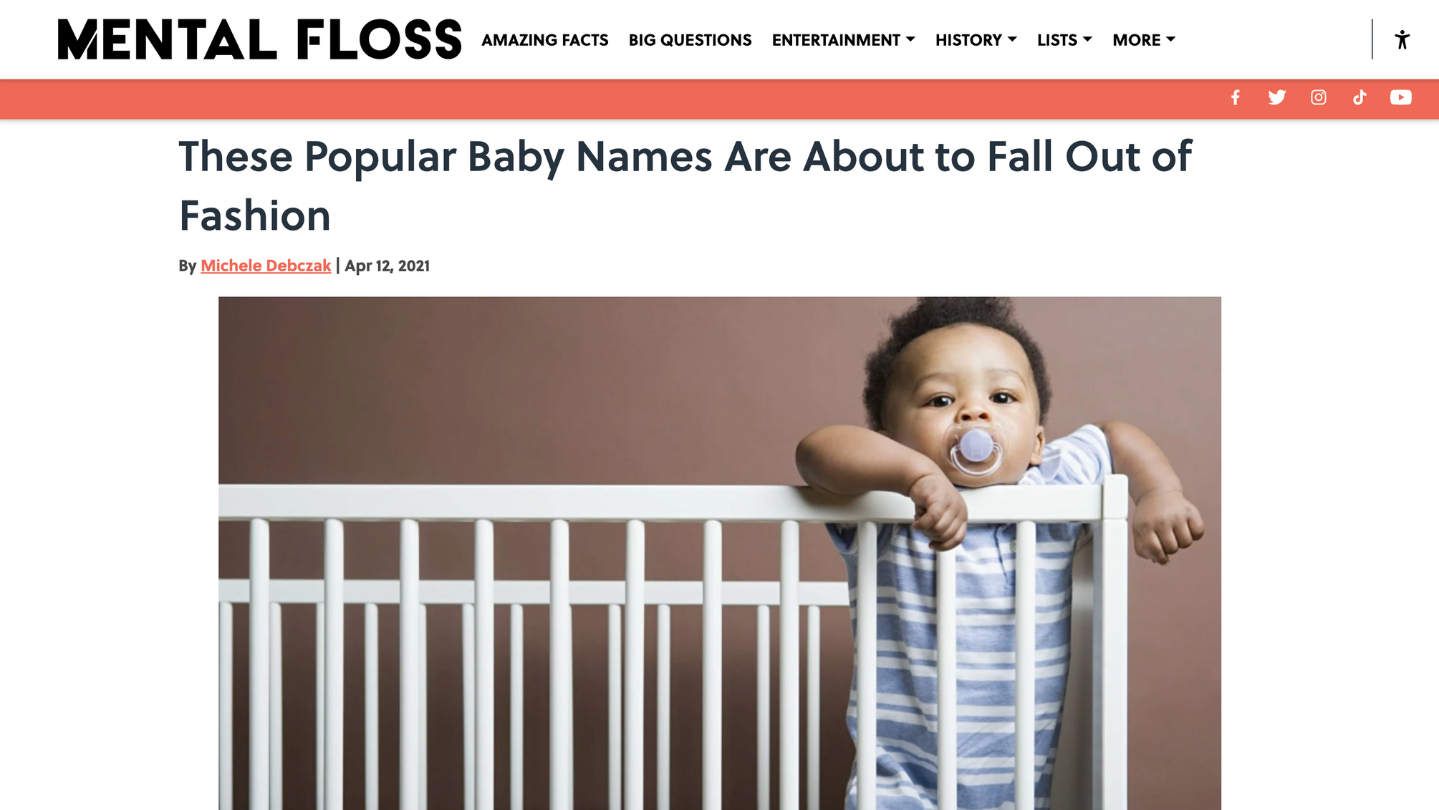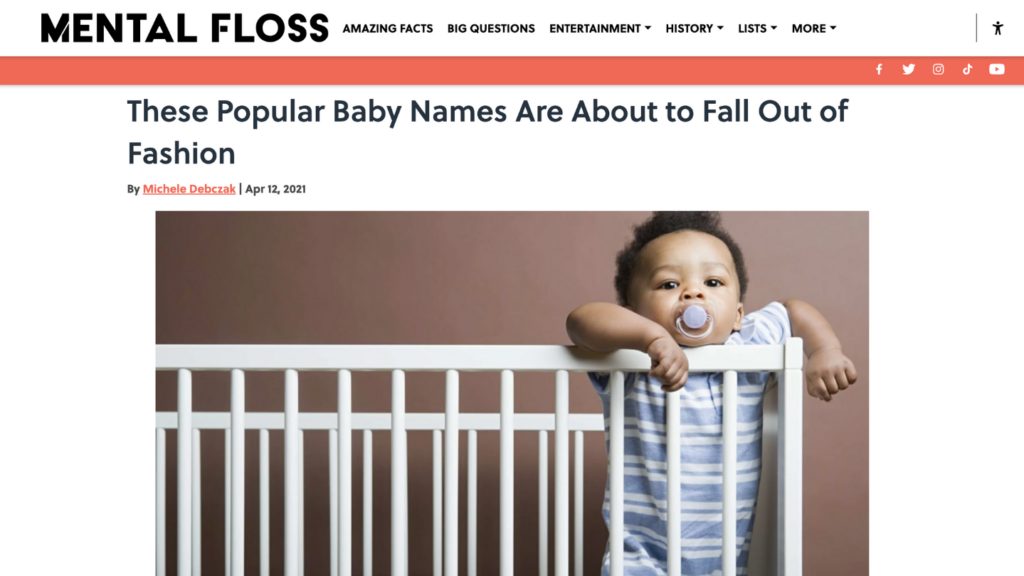 ---
4. Shop Now, Stress Later
Client: Money.co.uk
Landing page: https://www.money.co.uk/credit-cards/bnpl-stress
"The Shop Now, Stress Later campaign tapped into a controversial topic – that many were already debating – at the right moment in time.

The issues surrounding industry regulations monitoring of controversial 'Buy Now, Pay Later'  companies is something that we all have an opinion on. Some argue that, when used appropriately, they can be useful in helping spread out significant costs without any accrued interest, in order to help with monthly budgets. Others, however, think they are hugely harmful in trapping younger or financially vulnerable consumers into spiralling amounts of debt they cannot repay, which will damage their credit scores and future financial health.  

Through our campaign, we successfully shone a light on who exactly was relying on the services provided by the likes of Klarna, Clearpay and LayBuy, and what kind of things they were using the services to pay for.

The data we collected via both consumer surveys and desk-based research allowed us to explore a wide range of angles, from the impact of influencers on BNPL usage, to how fast fashion brands promote their services, and even misconceptions about how BNPL may impact shoppers' credit scores.

This gave us a multitude of different themes, subject lines and reactive content to be able to target a huge array of different sectors and publications as and when newsjacking opportunities arose.

The campaign went above and beyond a traditional link-building campaign, and helped to position our client as a leading voice in the industry against debt built up through BNPL services. We also benefited from partnering up with StepChange (the UK's leading debt charity) as part of the campaign, which only helped to further highlight an authoritative voice on such a strong and important subject."

Lauren Wilden, Digital PR Manager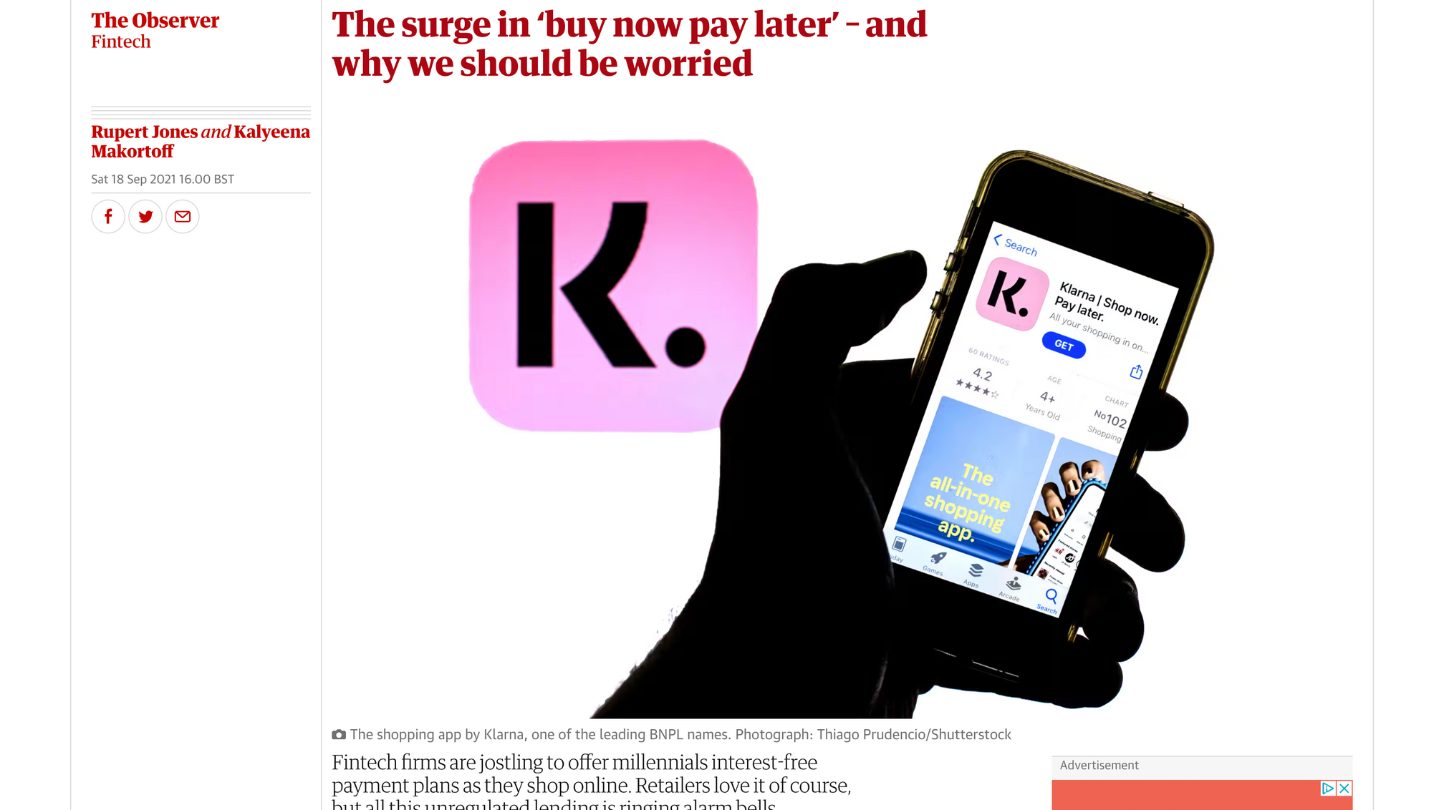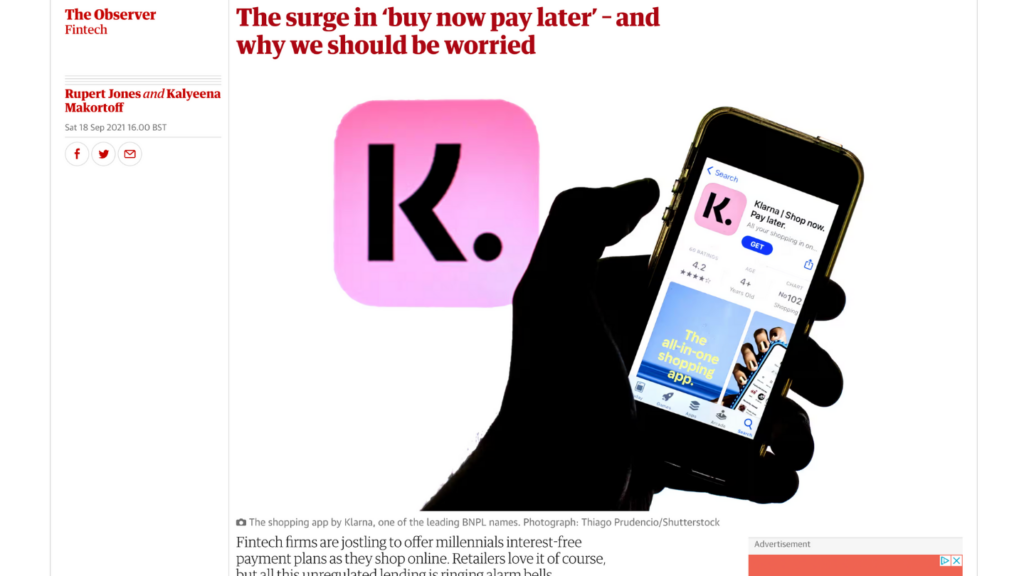 ---
5. Ministerial Mansions
Client: Emoov
Landing page: https://mashroom.com/blog/ministerial-mansions-calculating-the-bricks-and-mortar-value-of-20-world-leader-residences-18614
"The Ministerial Mansions campaign for Emoov was a really fun one to work on and we were able to calculate the value of 20 World Leaders' residences. We did this by looking at the estimated square meterage of each property, then, applying the average price per square metre.

Again, I think this campaign performed really well because the country was in lockdown and it allowed for escapism and the eye-watering costs of these palaces really added depth to the story.

The campaign was featured in national and international publications and grabbed the attention worldwide. With coverage and link highlights including, The Express, Sputnik News, The Daily Star, Merkur, Geo News, and Cheat Sheet."

Sophie Clinton, Digital PR Manager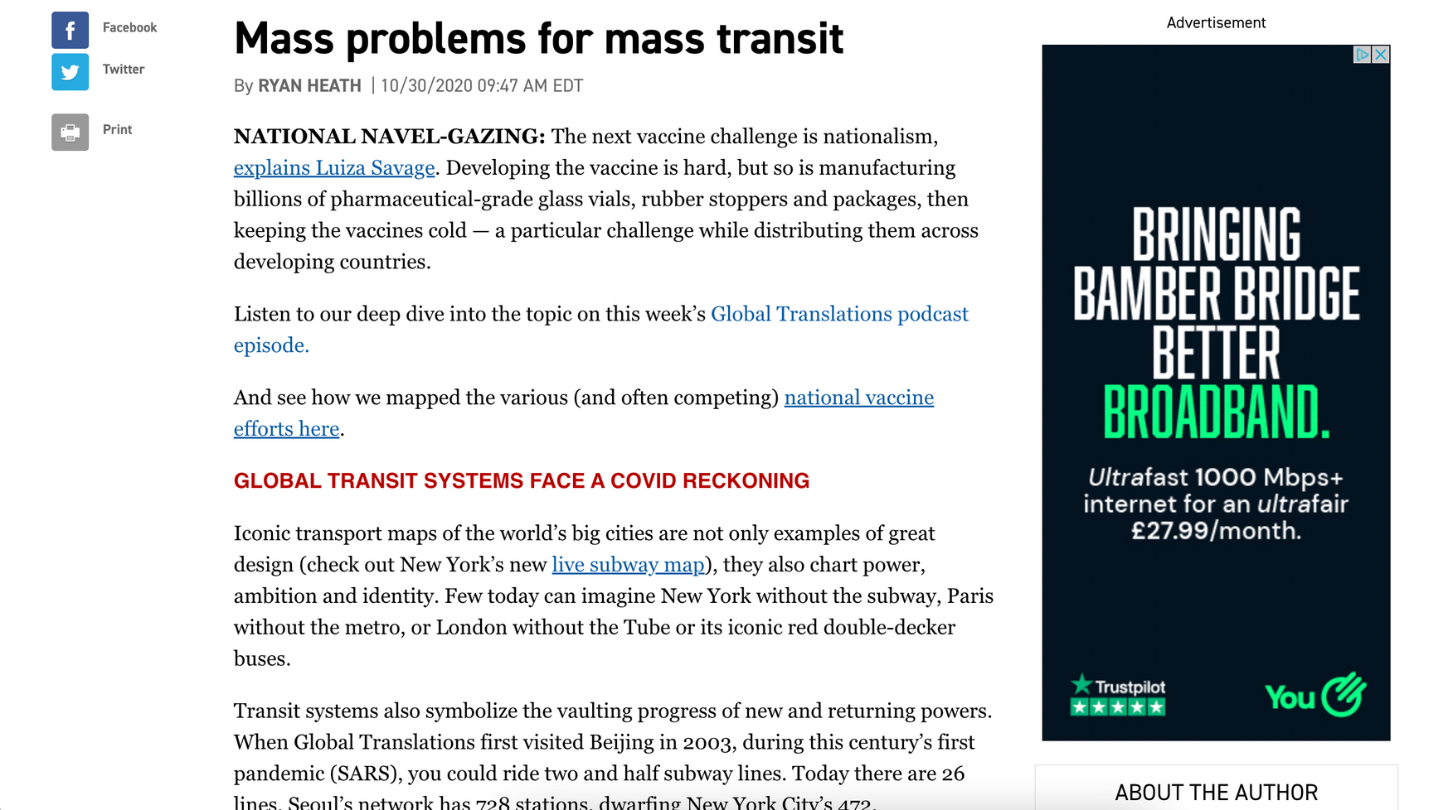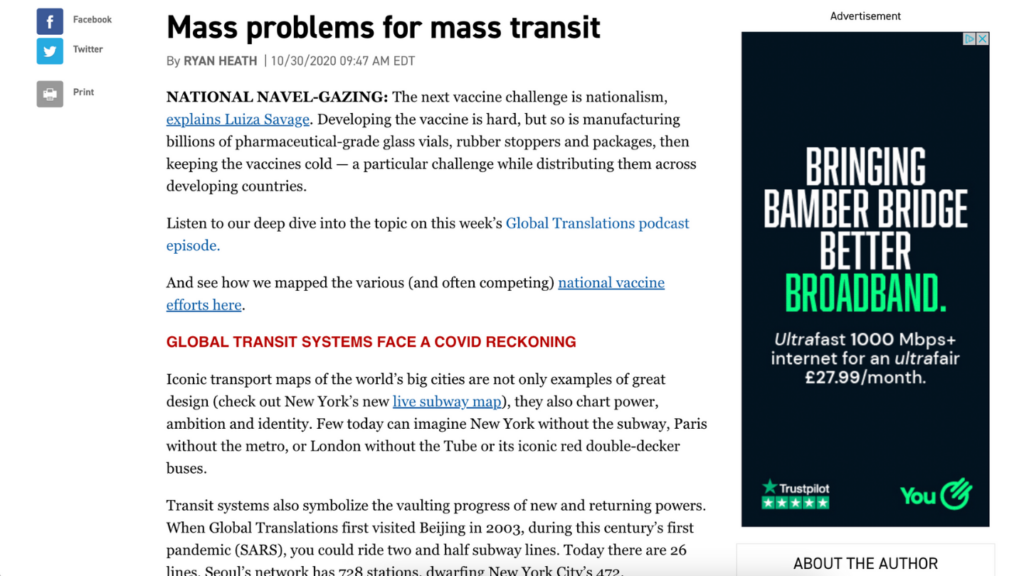 ---
6. Only Fans Rich List
Client: SlotsUp
Landing page: https://www.slotsup.com/blog/onlyfans-rich-list
"We are constantly looking for trending topics and news that can inspire Digital PR campaigns, and back in 2020 OnlyFans became the latest talking point across social media and major news outlets. The success of the OnlyFans Rich list can be attributed to this, it was new and exciting and no one had yet delved into the platform's popularity.

"The campaign caught the attention of famous faces like Lewis Capaldi, Casanova and more – this celebrity attention grew the popularity of the campaign, securing us placements on some top media outlets, social media and TV.

"Within the Rich List we gave readers a glimpse into how much some of the top trending celebrities and influencers at that time could be earning on the platform. We carefully picked who to include, based on popularity at that time, from rappers and Love Island cast members."

Abigail Fairfoull, Digital PR Manager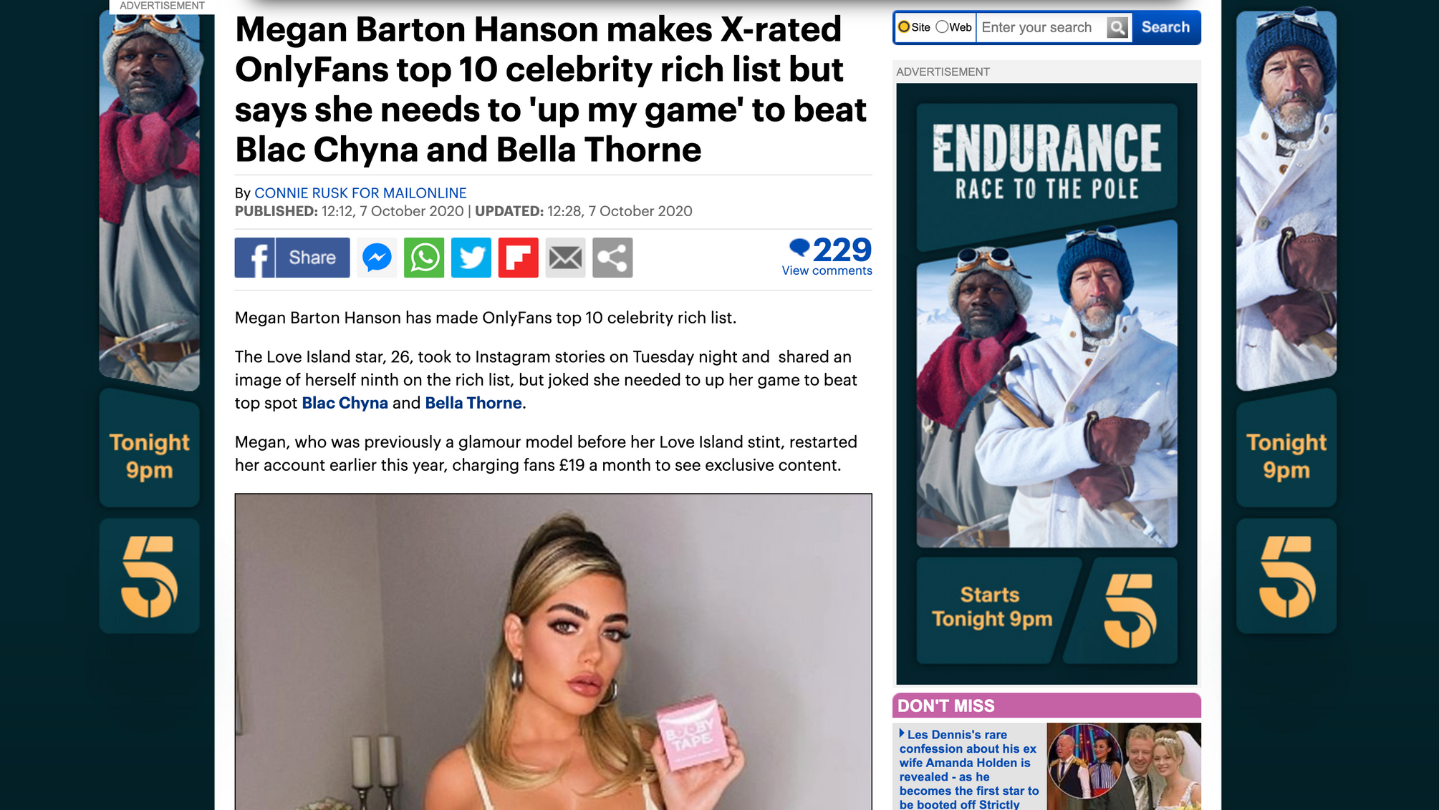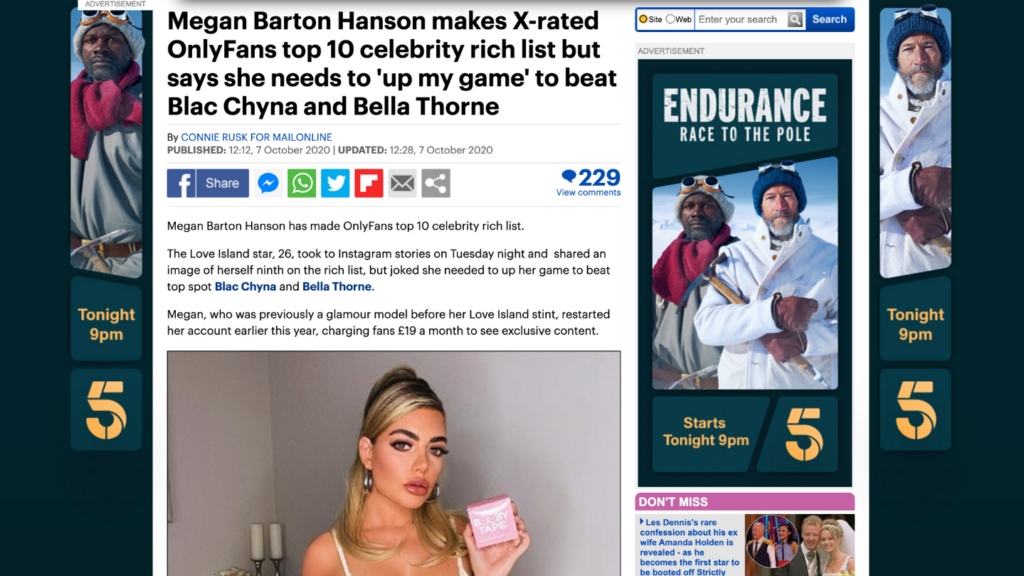 ---
7. Espresso Martini Dream Job Campaign
Client: The Bottle Club
Landing page: https://www.thebottleclub.com/blogs/thedrinksjournal/calling-all-espresso-enthusiasts-your-dream-job-awaits 
"This campaign was one of the most fun I've worked on. At the time, the dream job format had become tired and overused, so we added our own performance twist on it and the results speak for themself.

We ensured that the campaign spoke to the target audience and covered multiple channels. Not only did the campaign drive 115 backlinks, it delivered so much more. The client saw over 1,000 new newsletter subscribers, a 600% increase in sales for related products and the campaign went on to win multiple industry awards. Cheers!"

Lauren Henley, Strategy Lead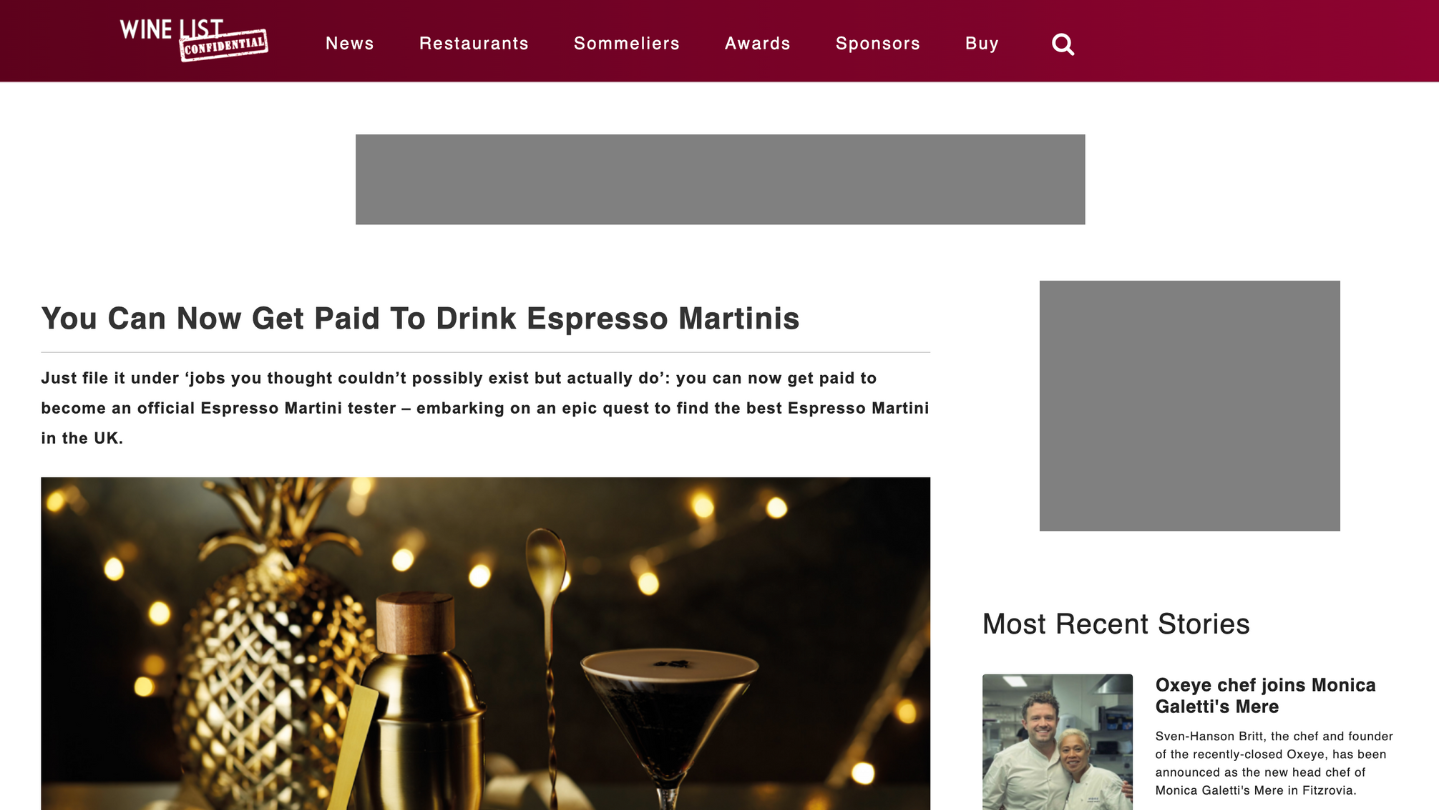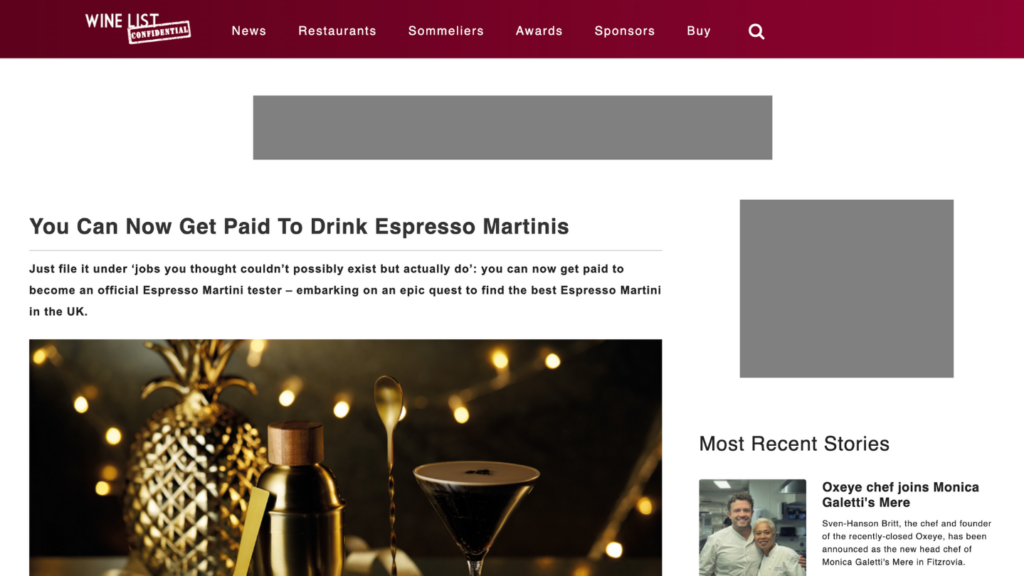 ---
8. The Most Complained About TV Shows
Client: Uswitch
Landing page: https://www.uswitch.com/broadband/the-most-missed-tv-shows-ranked/
"Who doesn't love gossiping to a partner, friend or co-worker about the latest TV or celebrity scandal making headlines across the broadcast, print and online media?

We tapped into this desire to find out which episode, TV moments, and controversial interviews or appearances had caused the largest amount of public outrage as part of our campaign for USwitch on "Iconic TV Moments We Miss The Most".

As we began to outreach the campaign to the press, a notable example of a controversial TV moment, Piers Morgan's live on-air rant about Meghan Markle – following her and Prince Harry's Oprah Winfrey interview – began to create global headlines.

This gave us a huge amount of opportunity to hook the trending story onto our own findings and researched data to slot it nicely into the ongoing narratives being shared across hundreds of news outlets.

The evergreen potential of this campaign gave us multiple other opportunities to repitch our findings and content to coincide with trending headlines following its initial outreach (Love Island complaints / The FRIENDS TV reunion etc) which is a sign of a truly successful digital PR campaign. What's more, this campaign has also resulted in passive links that are built organically from previous outreach without any updated pitches due to how well it previously performed and how relevant and timely its content has remained."

Lauren Wilden, Digital PR Manager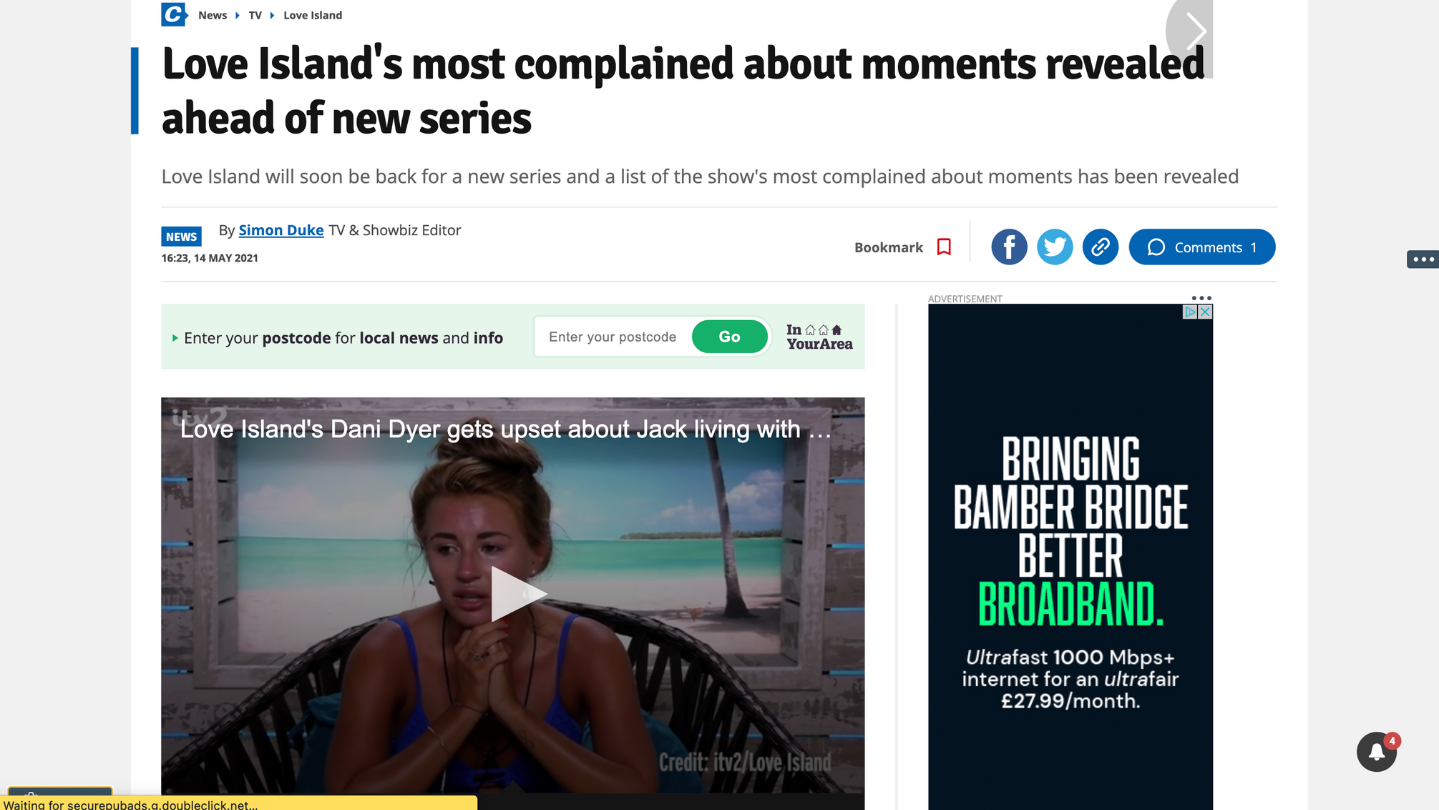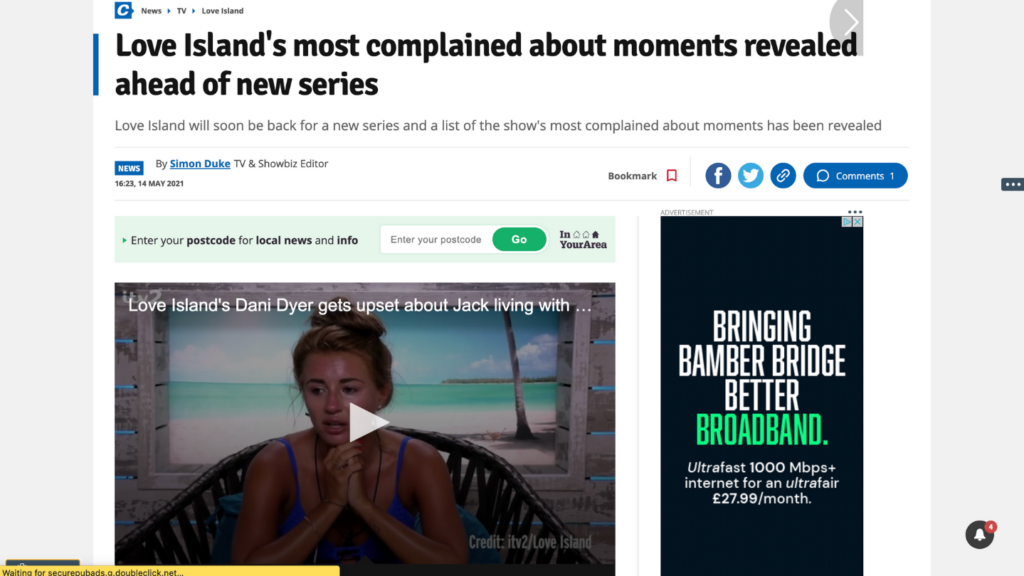 ---
9. Dirty Delivery Report 
Client: Money.co.uk
Landing page: https://www.money.co.uk/guides/dirty-delivery-report-2020
"As Money.co.uk sits within a highly competitive marketplace, they required a digital PR campaign that was going to help them reach relevant and authoritative sites and find alternative audiences to build backlinks from new and unique domains.

Our idea needed to have broad appeal with as many angles as possible but crucially it needed to appeal to new audiences to allow for coverage and links on completely unique domains.

With online shopping seeing a boom during lockdown and the trend continuing with Black Friday and Christmas around the corner, the Dirty Delivery campaign looked at how low-cost speedy delivery was making it easier than ever to send and receive packages. The campaign set out to investigate the potential environmental impact of getting those online shopping deals from the warehouse to our front doors.

I personally loved working on this campaign from researching the sustainability statements of 12 major parcel delivery companies to estimating just how much CO2 could be released from online Black Friday sales.

I think this campaign performed particularly well because we had shocking statistics that grabbed attention and also included a survey that determined just how important carbon-conscious delivery services were to UK consumers.

It was a campaign that resonated with a wide variety of consumers and therefore was able to generate coverage in multiple domains, from environmental publications to high-tier nationals. With coverage featured on Forbes, Business Insider, The BBC, The Independent, and The Telegraph."

Sophie Clinton, Digital PR Manager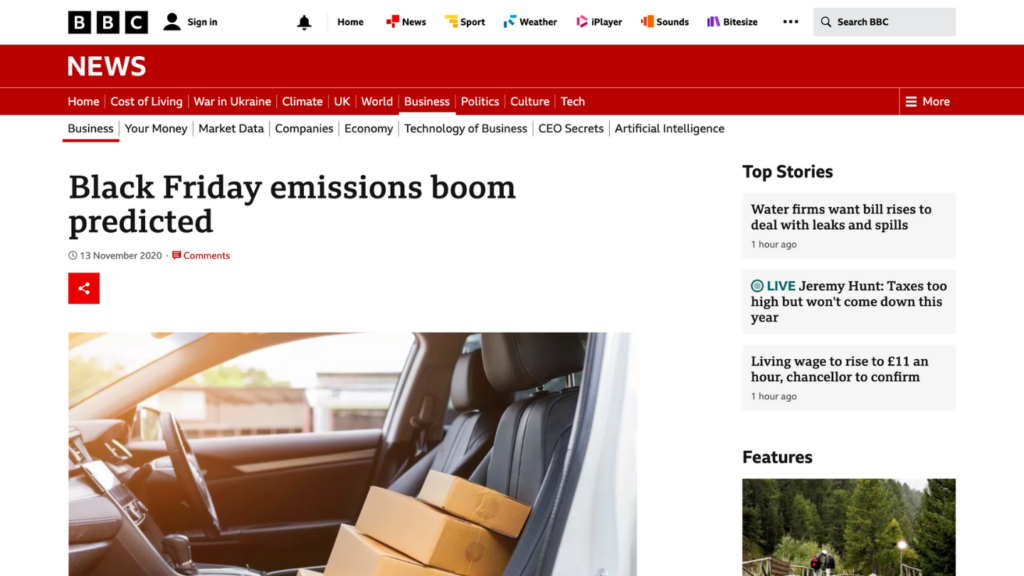 ---
10. Men in Numbers
Client: Manual
Landing page: https://www.manual.co/health-centre/male-milestones
"This campaign really worked because it appealed to everyone irrespective of age, gender or location. This showed when we began to pitch it out with us gaining over 200 links back to the campaign. What really bolstered it was the combination of interesting data and doctor-backed advice which gave the stats credibility."

James Renhard, Digital PR Manager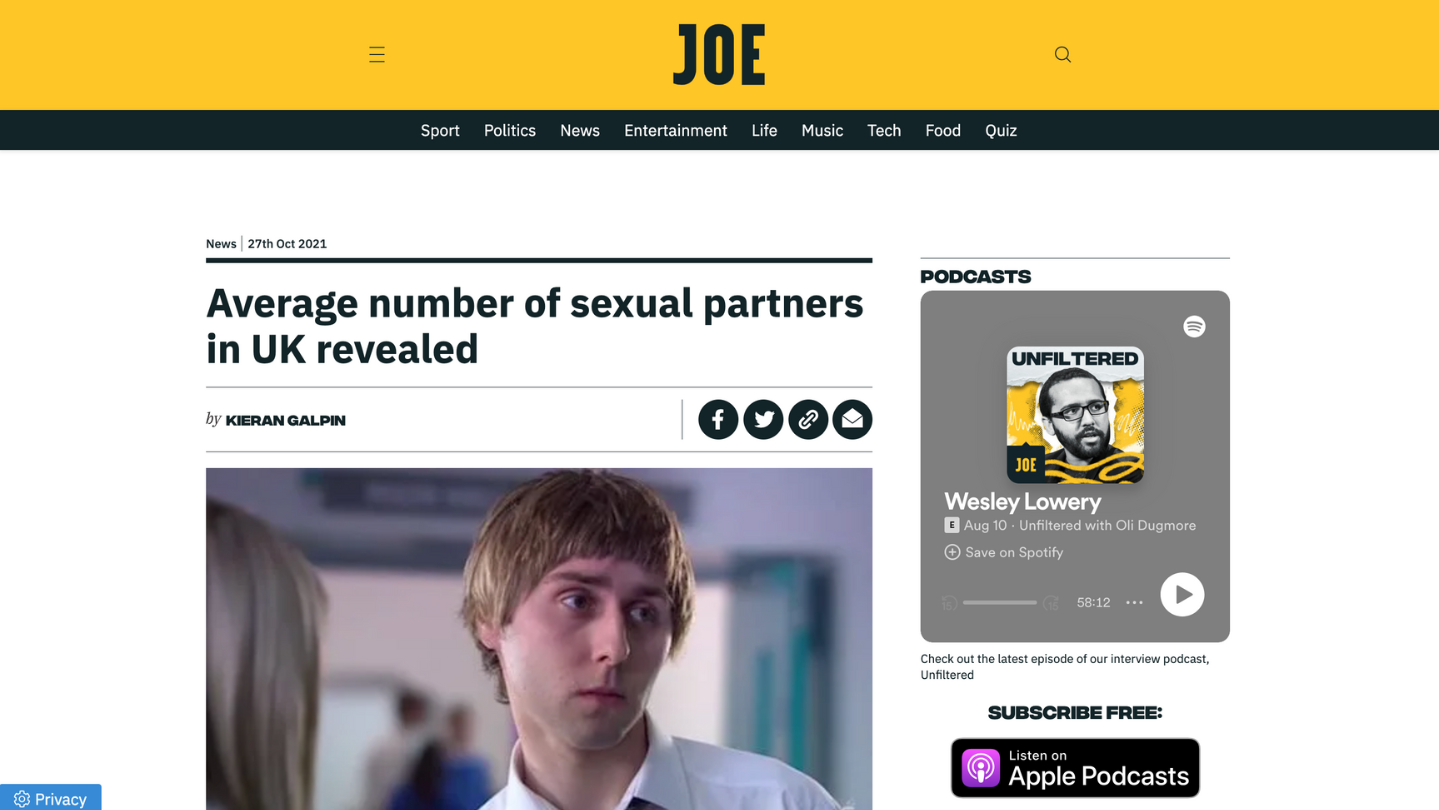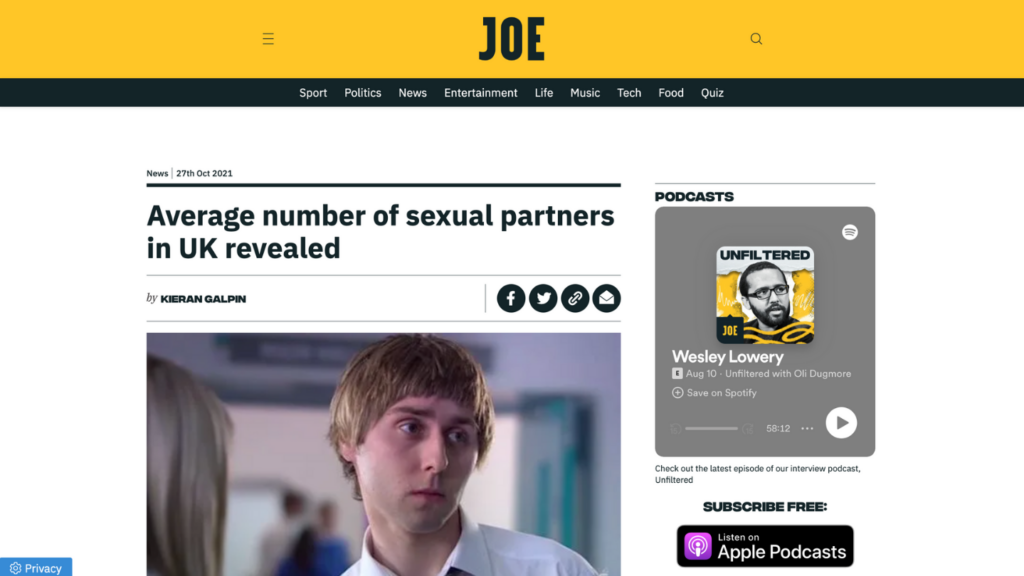 Thank you to our team, clients and friends for 10 wonderful years! Cheers to JBH turning 10 years old.