Every time I go on Twitter or Linkedin these days I see the same comment – that digital PR or link building (depending what you call it) is getting harder.
If it is getting harder, surely its a challenge for in-house and agency teams to work smarter – to put much more thought into every element of a campaign.
And we've felt it too, it used to be much easier to build links for clients – it wasn't as crowded or as competitive and getting a follow link on top tier news sites was much easier than today. 
So, is link building getting harder? Yes. Yes it is. But instead of seeing it a roadblock, we see it as a challenge and its changed the way we develop digital PR campaigns. So here is our 5-step guide to making the most of your digital PR campaigns to ensure you get coverage and backlinks.
1. But, it's all been done before
Often a quick Google search will reveal pages and pages of the same content – same topic, same headline even. But don't be put off. Just because something has been covered, doesn't mean there isn't an opportunity there.
Our advice is to consider how that content can be tweaked…
What's missing from the story?

Case studies, stats, or expert opinion

Can you add to the story by making it bigger?

Making comparisons with other countries for example (especially if you're going after international coverage)

Or can the content be presented in a different way?

One of our most successful campaigns was using blog content (data already out there) and combining all this information into an interactive map. All we did was collate the info and add some additional data to provide a ranking. Simple.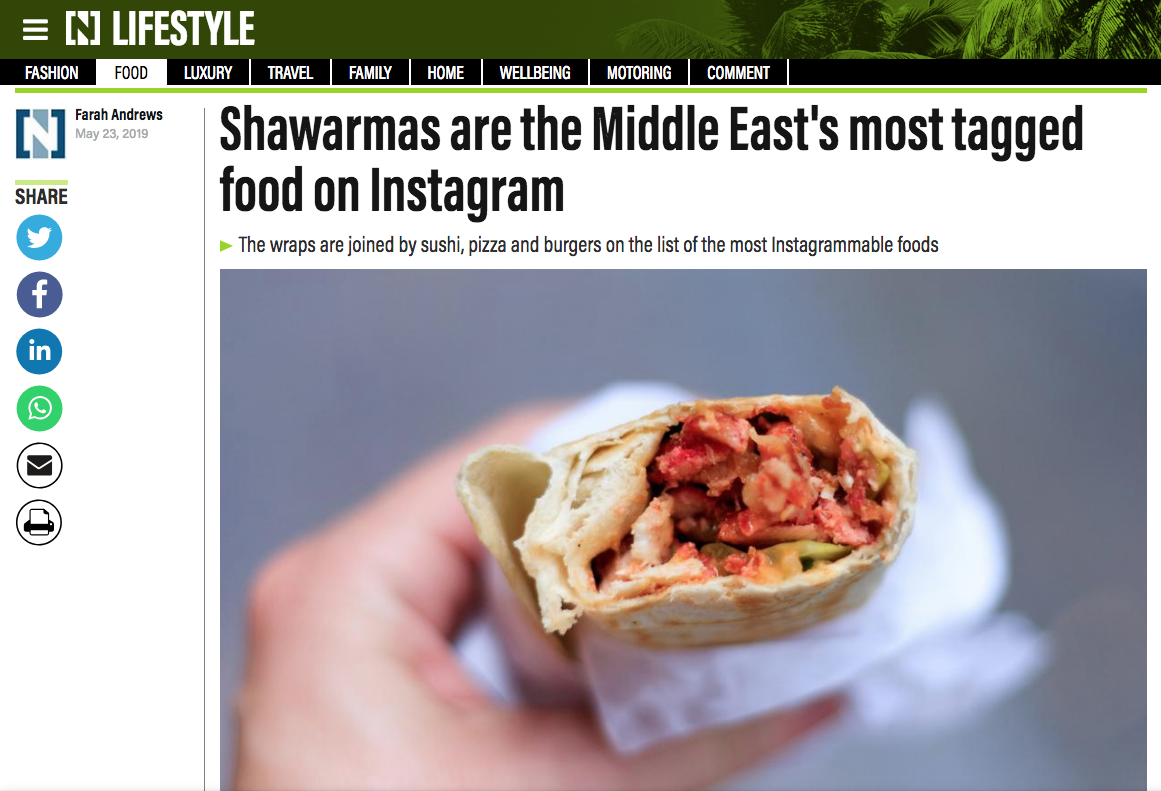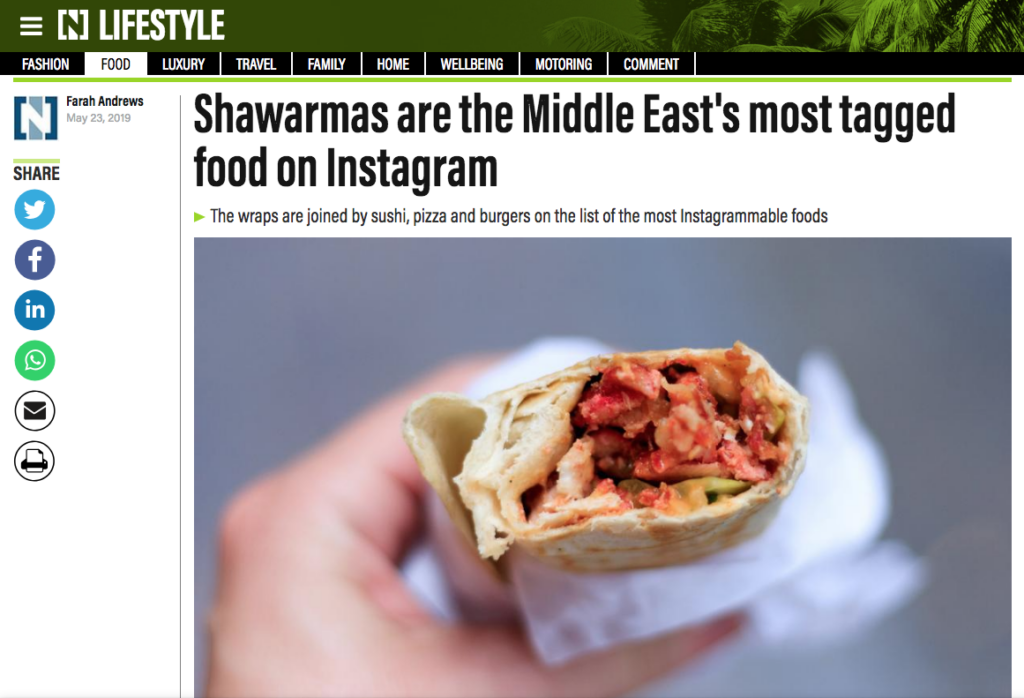 2. Location, Location, Location
This has never been more true. Not only does it apply to buying houses, it also applies to optimising your link building campaign for outreach.
If you want to generate international links, then think about how your content works on an international scale. For example, you might be talking about trends across the world, but what locations can you focus on to create specific angles for regional press as well as national press?
A great example of this was for a campaign we produced for a recipe box company who were looking to diversify their backlink profile. The study we developed as part of the campaign 'hooked' onto a much-loved traditional dish in the United Arab Emirates, The 'Shawarma wrap'.
This resulted in coverage on a number of regional news and lifestyles sites, including TimeOutDubai and TheNational, the most influential English-speaking news publisher in the Middle East.     
Adwords, Google Trends, Tripadvisor and Rightmove can be a great source of data for creating more local and regional angles – finding trends related to specific cities can also help create data rankings too!

3. Data driven angles
In the old days, we used to create a lot of fun, pop-culture content and it got placed. But today, we need to answer the 'so what?' factor. It's fun, but what else does it tell us?
This is a question we aim to resolve for all our campaigns now and data can provide a solution. Not only can new data or very niche data offer a hook, it also gives context and credibility to a campaign for journalists – especially when targeting sites like the The Guardian! Just remember to source the most relevant, authoritative and current data you can.
Without giving away all our secrets, these 5 open data sources prove very useful:
Another good example of linking data with pop culture was our campaign for fashion brand Missy Empire. We developed a scoring system which ranked the most influential women in business, based on their success, allowing us to celebrate female entrepreneurs.
This resulted in coverage across a range of publications, including Yahoo!Finance, Recruiter.com and FashionUnited.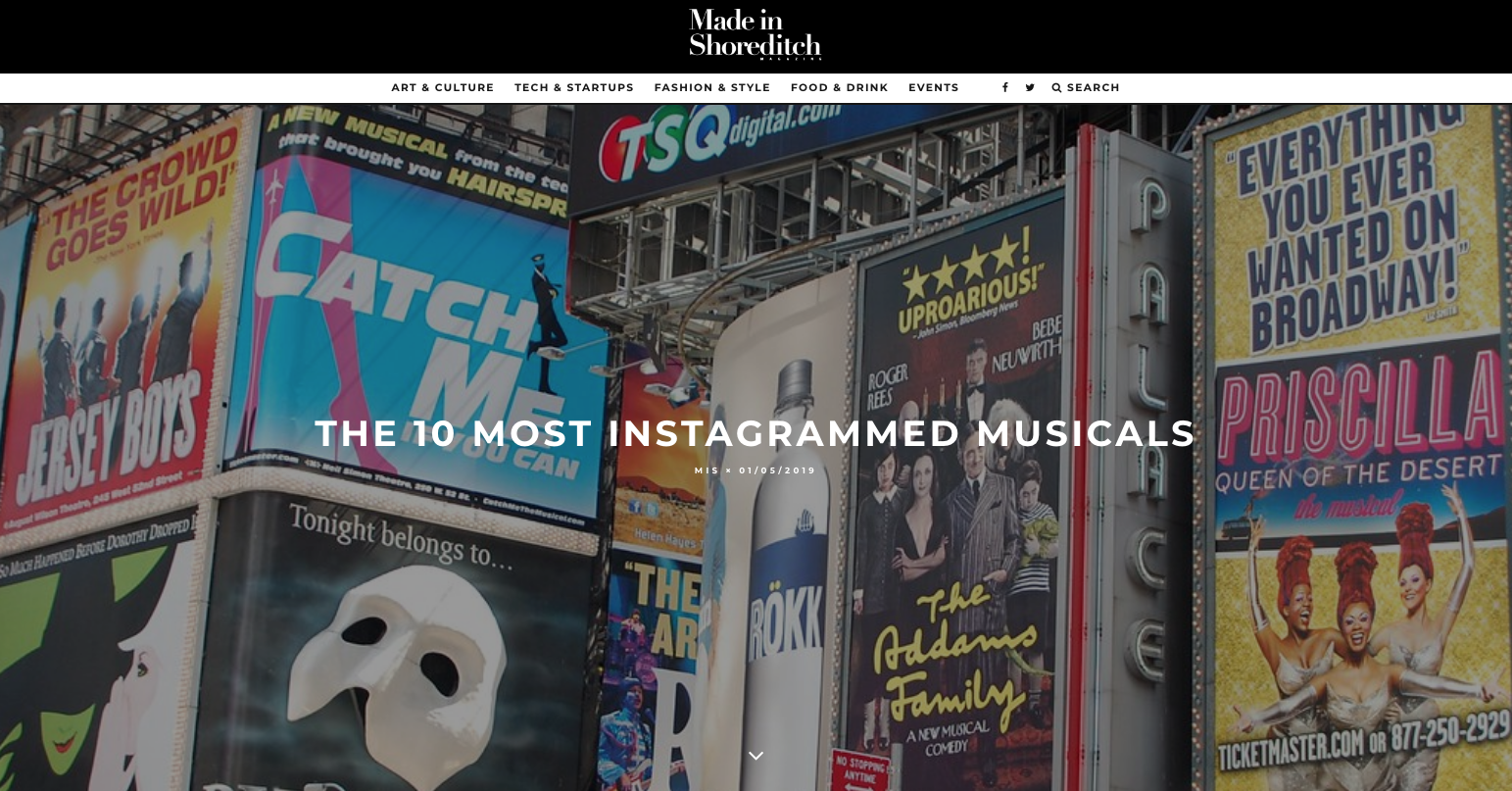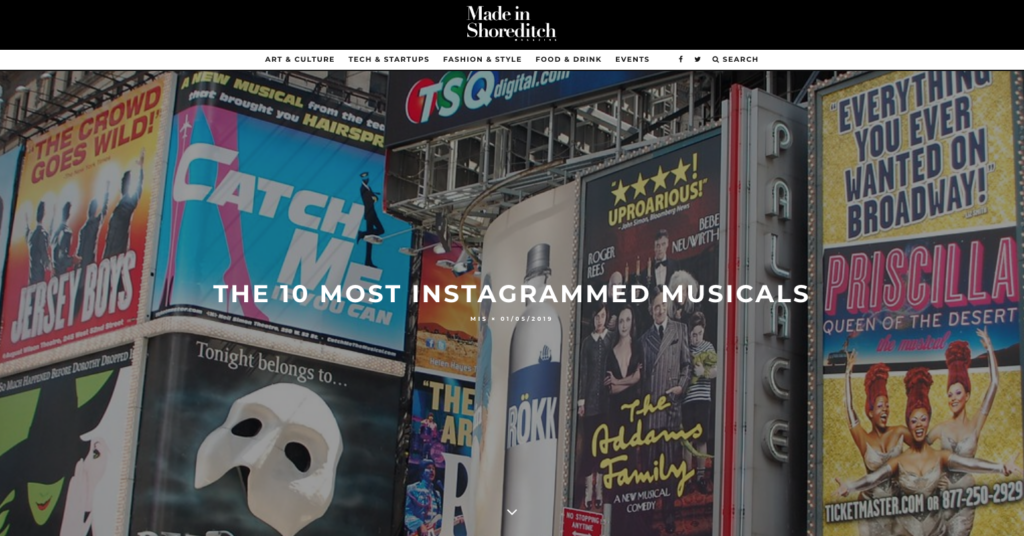 4. Relevance
Relevance as it should be, is becoming more important and for many of our client relevance is preceding quantity of links hands down.
Creating relevant campaigns can either make your teams life easier or it can be more tricky depending on the client and their industry. For very niche brands it can really limit the number of sites you target, but this is where you have to be very analytical and thorough in your approach.
You need to:
Review in-depth the content and topics featured on target sites

Echo the tone of voice in your content and outreach

Find data sources that the sites think are authoritative and relevant

Mirror the way they craft a story, down to creating separate headlines for each site.

Find new data or generate data to present a very niche story or bring multiple data sets together to present a wider, bigger view of the landscape they operate in.
A good example of obtaining highly relevant links, was a link building campaign we produced for an event ticketing platform that wanted to target the smaller, more local theatres. Although the campaign didn't achieve a lot of links, it did achieve highly relevant links from those target sites such Made in Shoreditch and MyLondon. Its quality, not quantity that counts.
5. Bottom Line Metrics
Linking closely with the point on relevance above, brands not only attribute digital PR value from high quality linked coverage, but they are now looking more deeply at 'bottom line' metrics, such as referral traffic and the resulting conversions from that traffic (whatever that might be).
Is this the new AVE (Advertising Value Equivalent)?
The digital PR measurement debate has rumbled on for decades, but digital PR specialists now have to be increasingly knowledgeable about attribution, conversion and even affiliates (a debate best saved for a future blog post).  
Understanding that the journey doesn't just end with a successful placement. Whilst we might not be able to control what happens once someone lands on a client's site or physically make those design or development changes, simply making the right noises about landing page optimisation, lead funnels or conversion may make it easier to get buy-in from the C-Suite to support your link building activity.
To find out more about link building, our definitive guide 'What is digital PR?' covers everything you need to know – from the differences between traditional PR and digital PR to how to get started!