The Definitive Guide to Content Marketing

91% of B2B and 86% of B2C marketers use content marketing (Social Media Today)
More than 70% of marketers can demonstrate how content marketing has increased engagement and leads (Social Media Today)
70% of people prefer to learn about products through content as opposed to through traditional advertising. (Inc)
92% of consumers say they trust earned media while only half trust paid ads. (Digital Stats)
What is Content Marketing?

Have you ever watched an episode of Mad Men and seen Don and Peggy pitch a campaign to one of their clients?
It used to be so easy. Just say something obvious really slowly and with confidence and bingo! Everyone is sold on the idea. Unfortunately the world of advertising has got a hell of a lot more saturated since the golden age of advertising. With marketing messages being thrown at us left, right and centre we've learned to ignore the majority of them or view them as biased and untrustworthy. Pass the Heinz? Please Don.
The solution? Give people something they actually want. Value first, brand messages second.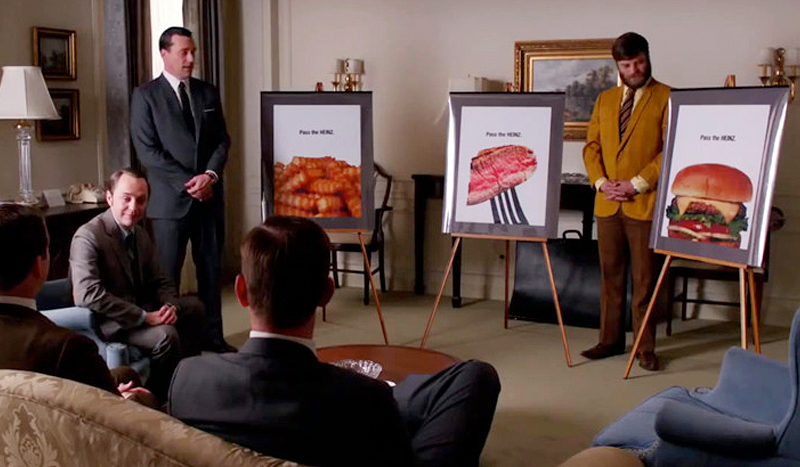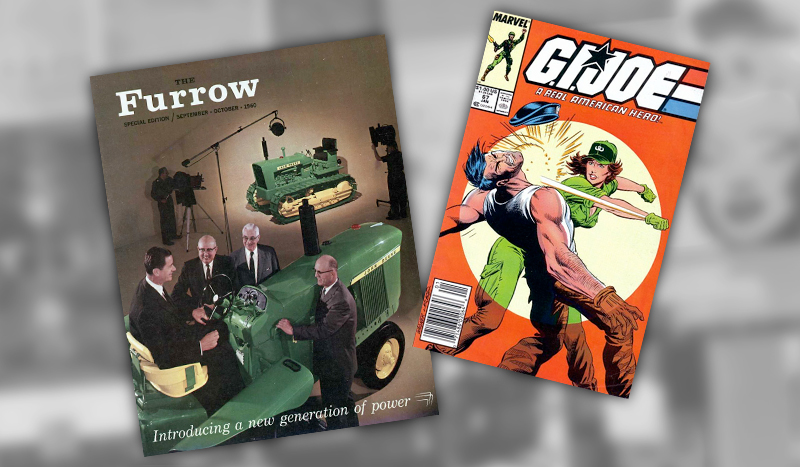 Example 1. Back in 1895, tractor giants John Deere launched The Furrow, a quarterly magazine packed with ads, articles and agriculture tips. The magazine was hugely successful among the farming set and is often cited as the first example of content marketing.
Example 2. In 1982, Hasbro and Marvel wanted to boost sales of their G.I. Joe action figures. Looking for a taste of Kenner's Star Wars toy glory they launched the comic series G.I Joe – A Real American Hero!, thus giving Joe a rich backstory. After just two issues about 20% of their target audience (boys 5-12) had two or ore G.I Joe toys. Joe was no longer just a product – he was bringing value into children's lives in other new and exciting ways.
A sudden spike in interest
While it seems that content marketing is nothing new, it has witnessed an undeniable spike in search traffic over the last decade – even since our content marketing agency opened its doors. Content marketing is where we're currently at in the evolution of marketing – and where we're likely to remain for the foreseeable future. Why? Because it isn't a trend or a fad – it's a revolution. The best part? It works for literally every type of company.
But you still haven't told me what content marketing actually is!
Sorry. While there are hundreds of definitions of content marketing around, our favourite is this oft-cited gem from the Content Marketing Institute:
""Content marketing is a strategic marketing approach focused on creating and distributing valuable, relevant , and consistent content to attract and retain a clearly defined audience – and, ultimately, to drive profitable customer action."
A great explanation which is itself a great example of content marketing! The CMI gives me the reader valuable content. In turn I come to view them as the authority on the subject, going back to them time and again for more information, as well as to download their podcasts and eBooks and book tickets to their events.
This is the crux of good content marketing – eventually your customers will be wanting to make a purchasing decision and they'll already have loyalty to you.
Try this real quick:
Remove the 'relevant' and 'valuable' from the above description. That's the difference between content marketing and all the other crap you get sent by companies. People send us content all the time – it's just that most of it isn't relevant or valuable.
Marketing guru Neil Patel expands on the CMI's explanation: "It means that content marketing is a long-term strategy that focuses on building a strong relationship with your target audience by giving them high-quality content that is very relevant to them on a consistent basis"
Instead of pitching your brand in boring traditional ads, you create strong, useful content that you think will appeal to your target demographic and use that as a platform to get people interested in your brand. You don't even have to mention your product (and as we'll discuss – it's usually better if you don't).
So don't pitch, persuade. Anything else?
Just one thing. Content marketing shouldn't be kept separate from your SEO, your social media, your traditional ads. It should be a part of your process – with quality content forming the basis of everything you do.
When should my brand be thinking about content marketing?

We're a content marketing agency – so of course we think all the time. But to be clear, let's take a look at the buying cycle…
Awareness – the customer may be aware he or she has a problem but before they come across you and your content they may not be aware there is a solution
Research – They carry out research to find out and compare what solutions are out there
Consideration – The customer weighs up his options, looking at competing brands to ensure he gets a good product at a fair price
Buy – Well that's self-explanatory.
Don Draper-style traditional marketing works a treat for the second two steps. For the first two – you need content marketing.
 Content you might like: "The Mixology of Content Marketing"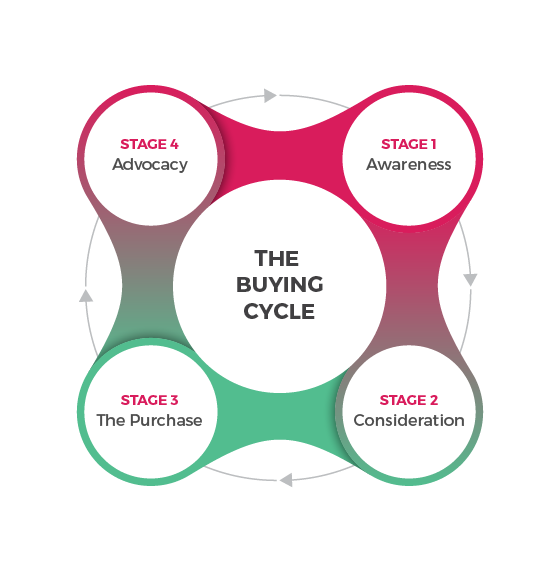 Why should I bother?

"If people aren't talking about you, they're not talking about you for a reason. And the reason isn't that they dislike you. They're not talking about you because you're boring."
– Seth Godin
Content marketing has millions of benefits that wouldn't even necessarily occur to us – but here are the biggies…
More visibility
Higher domain authority
More referral traffic
More social traffic + more followers
More conversions
More on-site content
Happier customer
But my brand is boring – there's no content that could make us seem interesting!

That's where you're wrong. Brands aren't boring – only boring content is boring. Coming up with something memorable and original when you are representing a "cool" brand can be difficult enough, but when the brand or product you are selling is more practical than pretty, the challenge becomes even greater.
Some brands were born to steal the spotlight and sell products that practically sell themselves. Others require a spoonful of imagination. Create a marketing masterpiece for a wallflower brand and the sense of accomplishment will be even sweeter.
What kind of content should I be creating?
The short answer is you should be creating a mix. Consider crafting a content strategy that uses a variety of formats to:
Help your audience solve its issues
Entertains them
Inspires them
You could create:
Infographics
Web pages/Apps
Podcasts, Video content and vlogs
Influencer campaigns
Blogs
Whitepapers
Books/eBooks
Then there's the the things you wouldn't even necessarily think of as great content marketing:
Public speaking
Presentations
Woah. I've not really done anything like that before.
That's ok. If you're a small team (or just you) blogging is a great place to start. Influencers are examples of people who have used blogs to leverage their personal brand – if you're feeling really unsure you could try working with them.
Don't worry about working your products into the content – simply creating something of value to your audience is enough. It's a good idea to create a real mix of content – feel free to check our our industry-leading blog for a bit of inspiration.
REPURPOSE CONTENT YOU ALREADY HAVE: You may have eBooks, whitepapers, blog posts knocking about with loads of great content. Repurpose them. You see the section above about content for boring brands? Repurposed from an old eBook we're particularly proud of. A blog might work well as a video – which would make it much more shareable on social media. An eBook might make a lively debate which you can feature as a podcast. What do you think your audience would like most?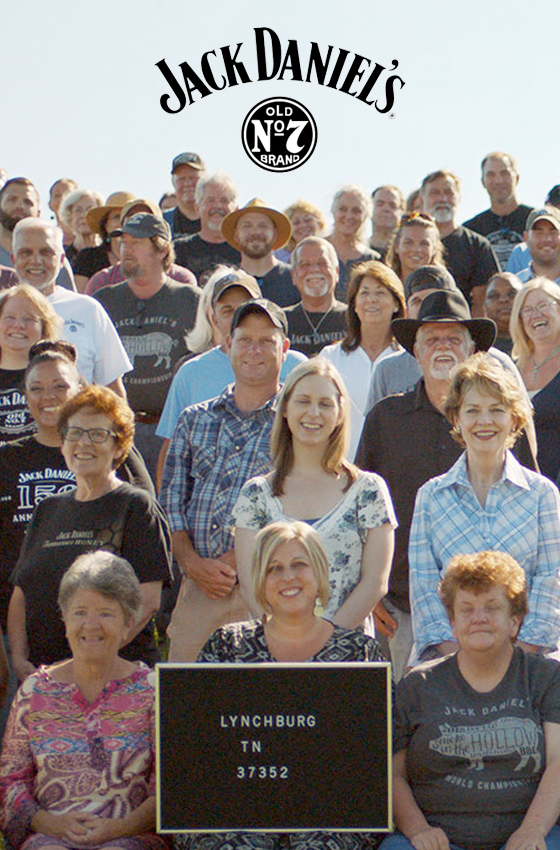 What approaches should I take?
Here are a few ideas that we find work for us and our clients at the content marketing agency. Grab them and mix and match them with the formats listed above:
Tell the story of your brand, industry or people like Jack Daniels
Create personalised content like Coca Cola – people LOVE it
How is your pridyct made? What can you do with it? Embrace what makes your brand or product unique and work it like Dyson
Be playful or downright hilarious – like our award-winning campaign for YESldn with the Wall of Comedy
Be useful with life-hacks and tutorials like Method
Be weird like Compare the Market – those meerkats hardly seem strange at all anymore
Be beautiful like Sony
If all else fails – shock them like Burger King
It doesn't matter what the product is and what audience it's for – everything comes down to good storytelling. You can tell if a piece of content is the sort that could be part of a content marketing campaign if people seek it out, if people actually want to consume it. The goal is to provide as much value from your content marketing as possible to your target audience
Content marketing at its best! VW's 2014 "Game Day" commercial, has been viewed more than 18 million times on YouTube
Content you might like: "Help! My Content is Turning Into a Dinosaur!"
How do I create a strong content marketing strategy?
If your content doesn't cater to the right people with the right problem that your product solves , then your content marketing efforts are all for naught.
Measuring success will vary from campaign to campaign. Everything is dependent on your objectives as discussed before.
One publication suggests putting a strategy together this way:
Mapping content to pain point
Mapping appropriate content
Mapping to buy cycle
This works well because it takes the focus away from the marketer and/or what the brand is trying to achieve and puts it on the audience – you know, the people who matter.
Always start with your audience. Get the right people paying attention to you.
Outline the key needs of your business
Outline the key needs of your brand
Match them up.
Make a great, big colourful poster with your content goal and mission on. Stick it on the wall in your workspace, get everyone on your team to stare at it, internalize it. No one need lose sight of your content values.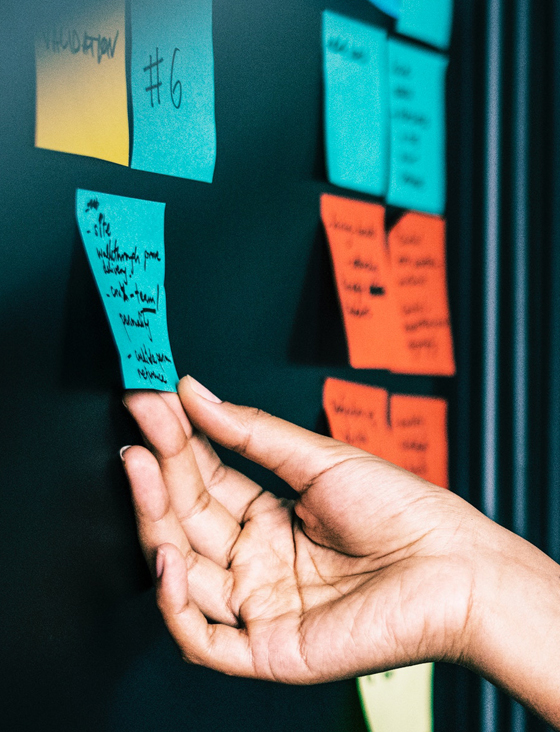 What are the most important things to know about content marketing?
Good question. You just need to be aware of all the things you can do to really get it wrong – and all the things you can do to get it right.
Ok, how do I get it wrong?
If you've ever read something because you felt like you needed to and couldn't wait for it to finish – you've experienced bad content marketing.
Not sharing your content enough. The only thing worse than a blank screen is a nonexistent trickle of metrics – a waste of time and money.
Not having specific objectives in place.
How do I get it right?
According to Josh Steimle for Forbes, if you've seen The Lego Movie then you've seen one of the greatest examples of content marketing to date – essentially a 100 minute toy commercial."Is it any coincidence that Lego recently leapfrogged Mattel to become the biggest toy company in the world?"
You may not have the budget to make a feature film – but there are plenty of ways you can pass on value to your customers.
Create content people genuinely want to read/ watch/ listen to.
Experiment with your brand identity and have fun with your content. Don't be afraid to fail – every failure is a lesson that will make your content stronger.
Make sure every piece of content you create has some sort of objective behind it. Think about what you want to achieve with your content from both a business and audience perspective.
Case Study: "6 Bloody Great Game of Thones Marketing Campaigns"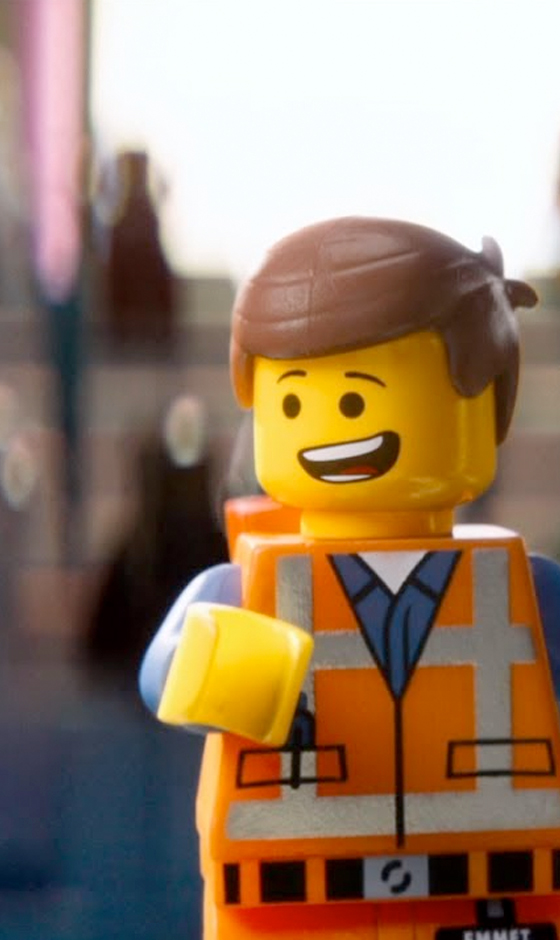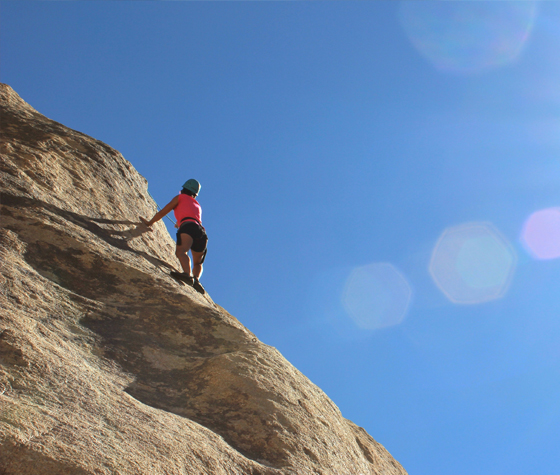 What are the biggest challenges?
In content creation, you need to produce something that is of interest to your audience, but also encourages action, something that features relevant keywords, but is also compelling for the consumer.
This sounds like a tall order, but is well within the realms of possibility – provided you have a culture in place that brings everyone together and promotes the shared ownership of content. This principle is something we hold at the heart of our approach to content at JBH. Getting everyone on your team on board can be difficult.
Identifying core messages for your brand
Coming up with something original (spoiler alert – you don't always have to)
Making sure everyone on your team is on the same page
Persevering when the results aren't what you thought they'd be
How do I measure the success of my content marketing?
Measuring success will vary from campaign to campaign. Everything is dependent on your objectives as discussed before.
Since Google Analytics arrived, marketers have had access to a whole world of data relating to their key performance indicators (KPIs). This is all well and good, but unless you know how to interpret them you might as well be reading a different language.
Where content is concerned, people often fall into the trap of looking at hits and views and not much else. Sure, traffic can give you an idea of how your content is performing but it can't tell you much else. It doesn't tell you is if your audience found it useful, interesting or entertaining.
Case Study: "The Content Marketing KPIs that Actually Matter"
Hits and views don't reveal much in terms of audience demographics, engagement levels and lead generation either.
Measuring success will depend largely on your initial objectives, but by breaking various metrics down into categories you can harvest some useful, in-depth insights.
Consumption
Engagement
Conversions
ROI (E.g. For example what percentage of online revenue was your blog responsible for?
Conclusion
To summarise…
Yes. The #1 Secret of Content Marketing is to add value. (It's not really a secret – we've spoken about it throughout this piece). Solve their problems, entertain them, inspire them.
Good content marketing will work for every brand
Masterful content is anything but boring
Don't pitch, persuade
Give people something they want
Craft a killer content strategy
Get creative and don't be afraid to fail
Measure everything and make sure you concentrate on the metrics that matter
It can be difficult to cut through the noise these days, but that just means that the rewards for creating great content are that much greater.
Thank you so much for your advice! I feel ready to conquer the world of content marketing now.
You're very welcome. If you need help with anything else, we happen to know an award-winning team of content marketing experts. Please get in touch if you'd like to chat about your requirements.