In order to instil a greater sense of happiness and productivity, several modern workspaces give precedence to natural light, wide open spaces, and plenty of greenery.
But even the most aesthetically pleasing, impeccably designed office can't escape 3pm syndrome – a condition that saps motivation levels, encourages clock-watching, and prolongs tomorrow's workload.
Thankfully, there is a cure…
In a recent blog, Trello's Kat Boogaard discussed the 'Coffee Shop Effect', and why changing your work location can restore self-stimulus because:
The human brain has been proven to constantly seek something new, exciting, or novel.
The human brain is excellent at connecting an environment with specific situations, i.e. not working after lunch in the office.
You're intentionally going there to work.
But why stop at the coffee shop? Where else could you go for a PM pick-me-up? Here are four alternative workspaces to consider.
The coffee shop
The long-established favourite of students, freelancers, and telecommuters everywhere, the humble coffee shop has an endless supply of your favourite energy-boosting beverages and sugary snacks.
Just remember that coffee shops rely on a constant stream of customers to survive, so try not to overstay your welcome, take up an entire table, or buy only one drink during a long stint.
Examples:
TY Seven Dials – London
This coffee shop/workspace hybrid not only features a range of food and drink options from local artisans, but also a relaxed environment where you can stay for as long as you like.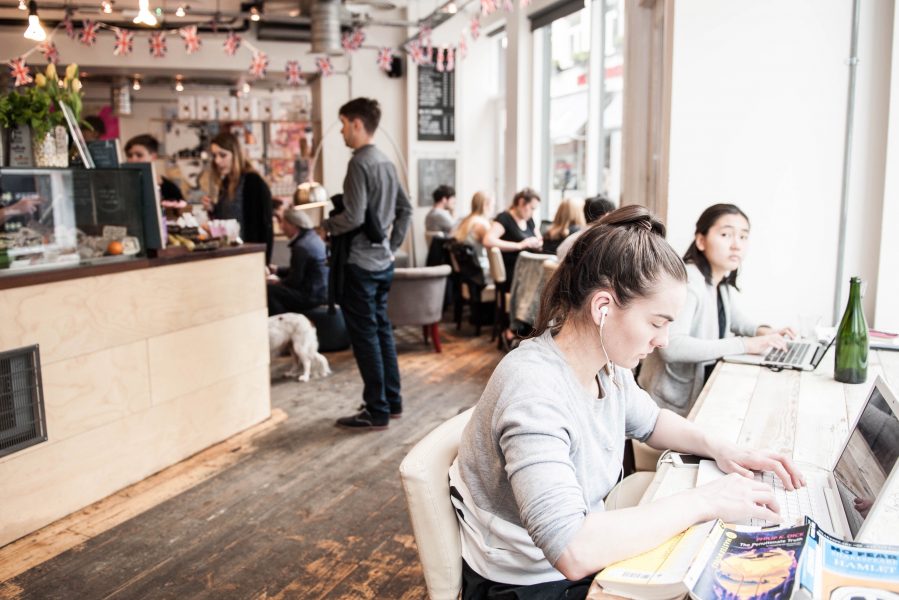 Workshop Café – San Francisco
Another space that blurs the lines between placid and productive, the Workshop Café places an emphasis on creativity, innovation, and networking.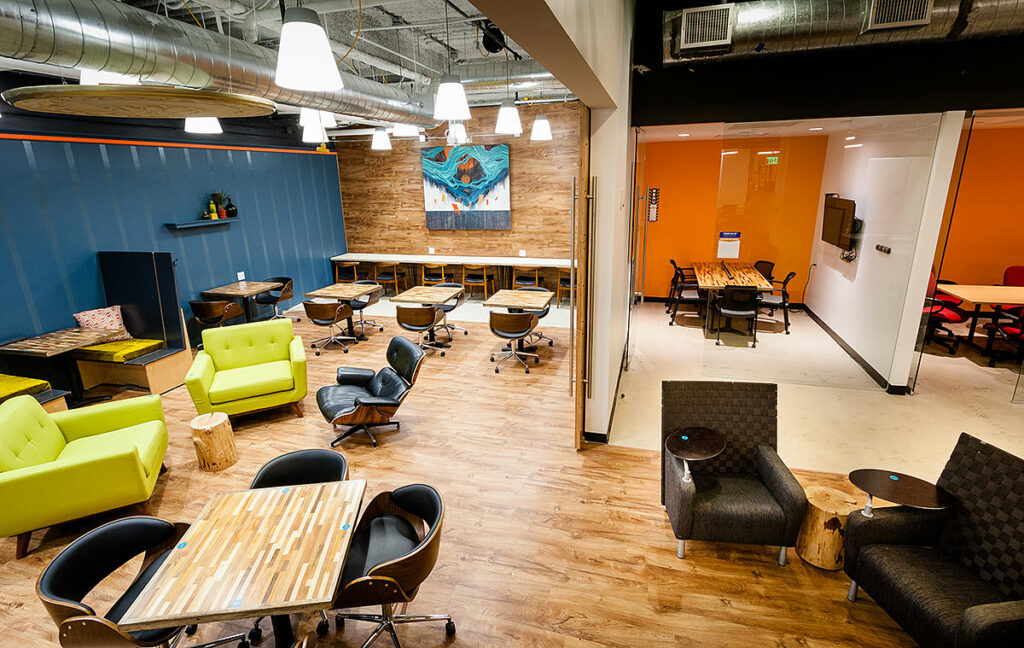 The Wren – London 
Coffee with a difference. Located inside St Nicholas Cole Abbey, the Wren's stunning architecture is guaranteed to inspire and influence your work.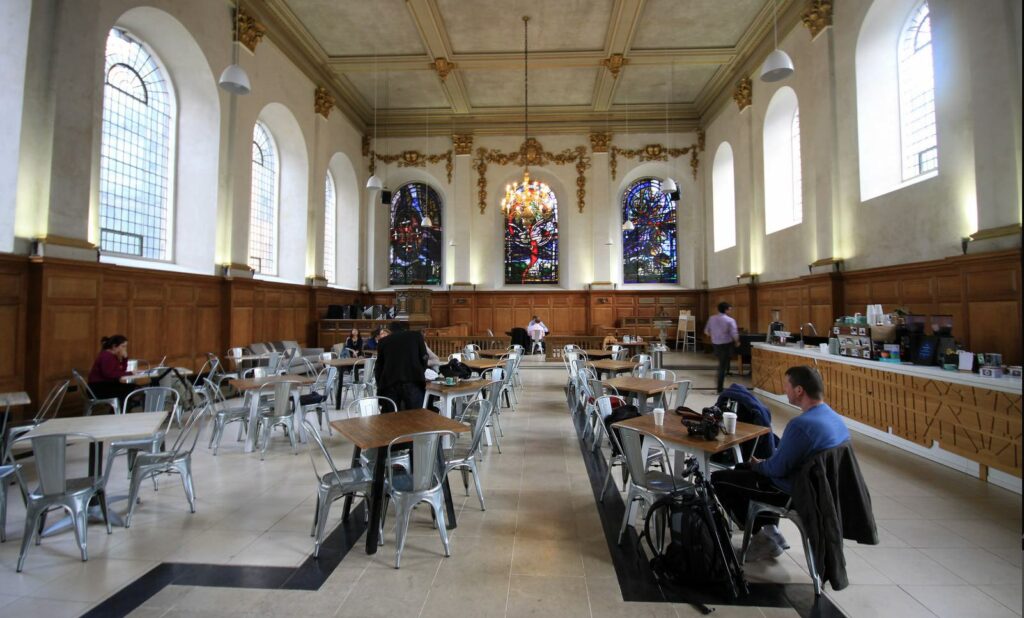 A co-working space 
If coffee shops feel a little unprofessional but you still want to escape the office for a few hours, look into local co-working spaces. Although you'll have to pay for the privilege, co-working spaces afford a number of advantages.
More often than not, you'll benefit from an environment specifically designed for productivity, fast and reliable internet, meeting rooms, print, scan, and presentation facilities, as well as the opportunity to network with like-minded individuals.
Examples: 
Duke Studios – Leeds
From architects and interior designers to film makers and SEO gurus, Duke Studios is home to all manner of creatives. There's even a resident dog to make the working day that bit less stressful. 

Patchwork – Paris
Situated in the heart of Paris' city centre, Patchwork provides individual entrepreneurs and small enterprises with a colourful, conceptual working environment.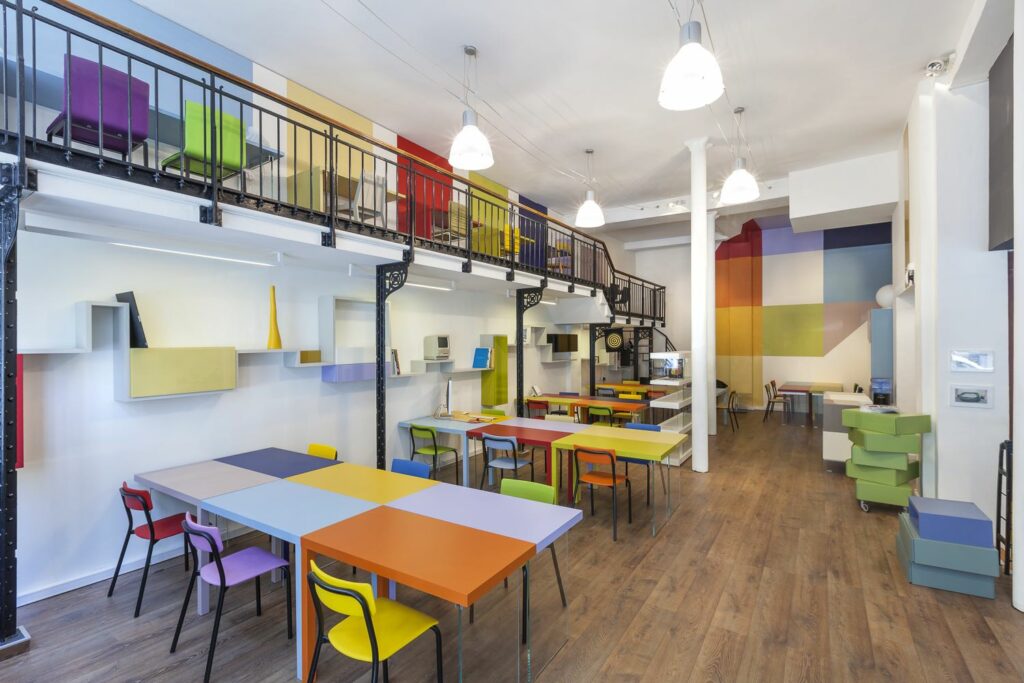 Soho Works – London (also LA)
Various membership options, lots of additional perks, and the sheer beauty of the rooms within Shoreditch's iconic East London Tea Building makes Soho Works a truly exceptional co-working space.
The library
To tick off your to-do list in double-quick time, head to your nearest public library for the ultimate in quietness and concentration. You may even find yourself reaching for the ample resources on the bookshelves behind you.
There's usually no need to pay for anything thanks to free entry and free WiFi. University libraries are also an option, especially if you need to work outside of office hours, but double-check you're allowed to enter and whether a student login is required for the internet.
Examples: 
Boston Public Library – Massachusetts, USA
Murals by John Singer Sargent, an Italianate courtyard, and no fewer than 23 million books – Boston Public Library takes some beating.
Stuttgart City Library – Stuttgart, Germany
While controversial for not fitting in with the city's greenery and red-roofed houses, Stuttgart City Library is still an awe-inspiring sight.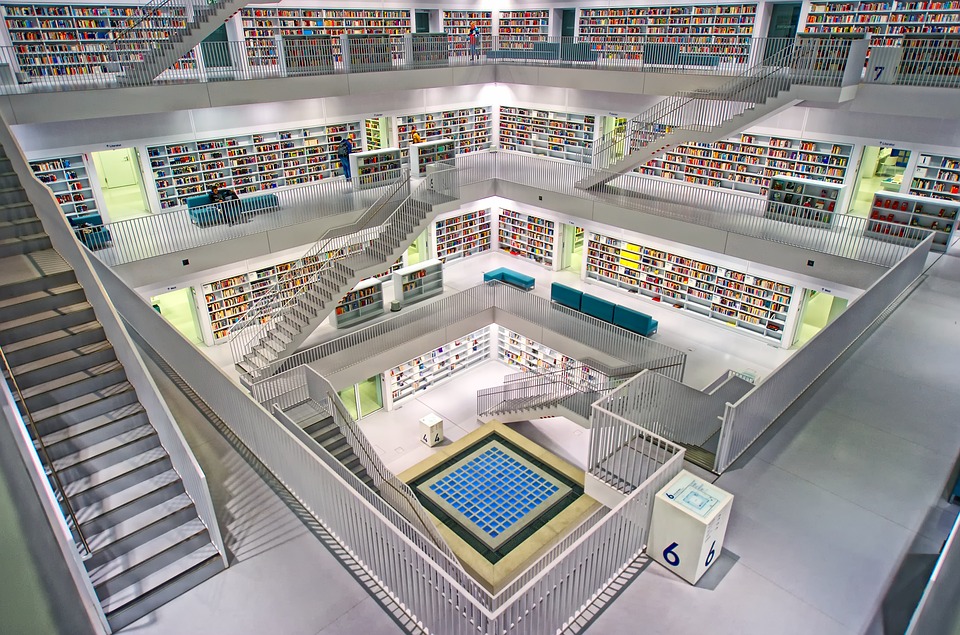 At home
Okay, so heading home early for the purposes of work doesn't sound like a particularly productive idea. But the whole point of the 'Coffee Shop Effect' is to mix up your surroundings and change your attitude.
So, if your employer is flexible enough, ask to work at home one morning per week before commuting to the office. Alternatively, thanks to platforms like Vrumi, you could go to somebody else's home for a welcome change of scenery yet still retain those necessary creature comforts.
Examples:
Loft Conversion – Manchester
This American-style loft conversion in Manchester's vibrant Northern Quarter has sofas for laid-back brainstorming and tables for non-stop typing.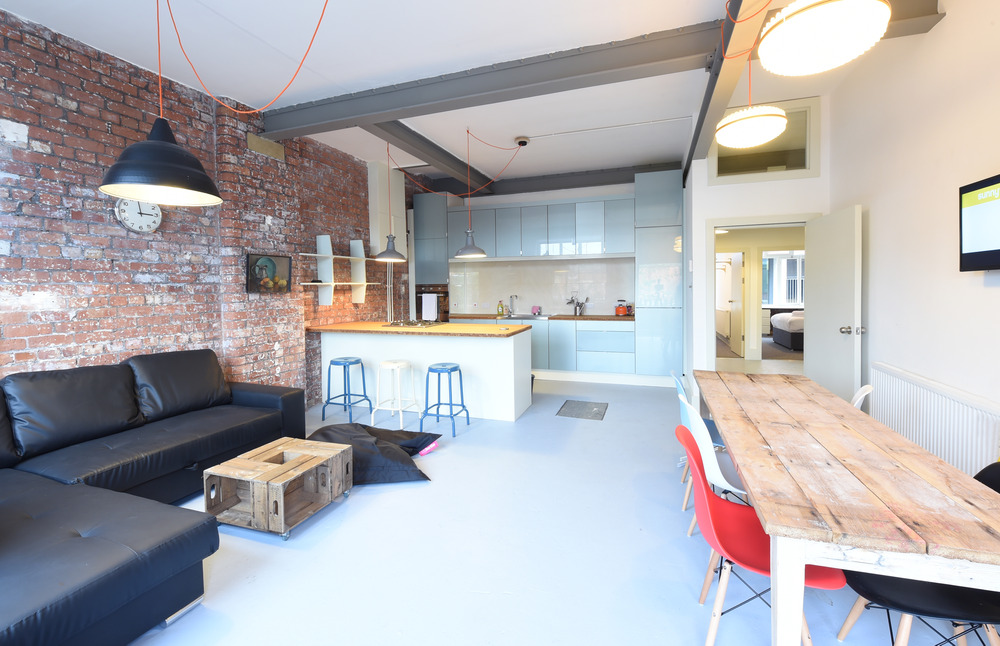 Houseboat – London
For something truly unique, consider working from this romantically retro houseboat in the heart of central London.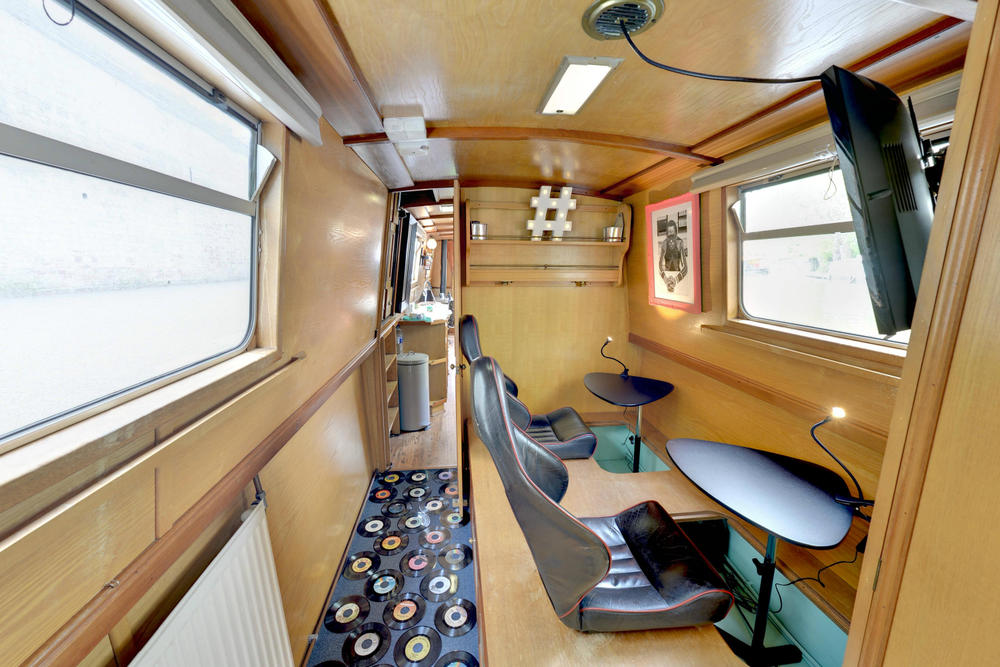 Next time you find yourself out of the office on a productivity binge, be sure to try some of our top content ideation tools too.
Post published on Thursday June 7, 2018