Campaign
Unhealthiest Vegan Food on the High-Street Revealed for 2020
Campaign goal
Generate at least 15 links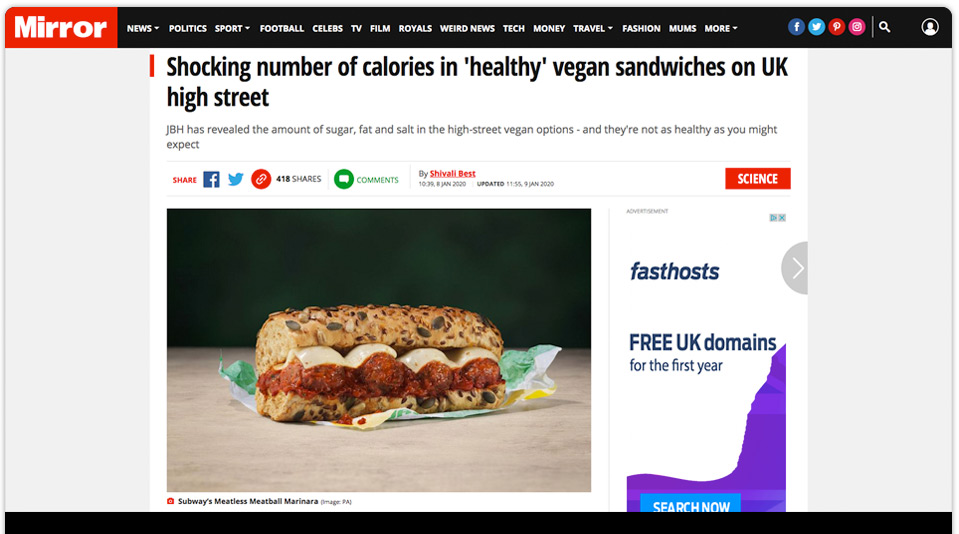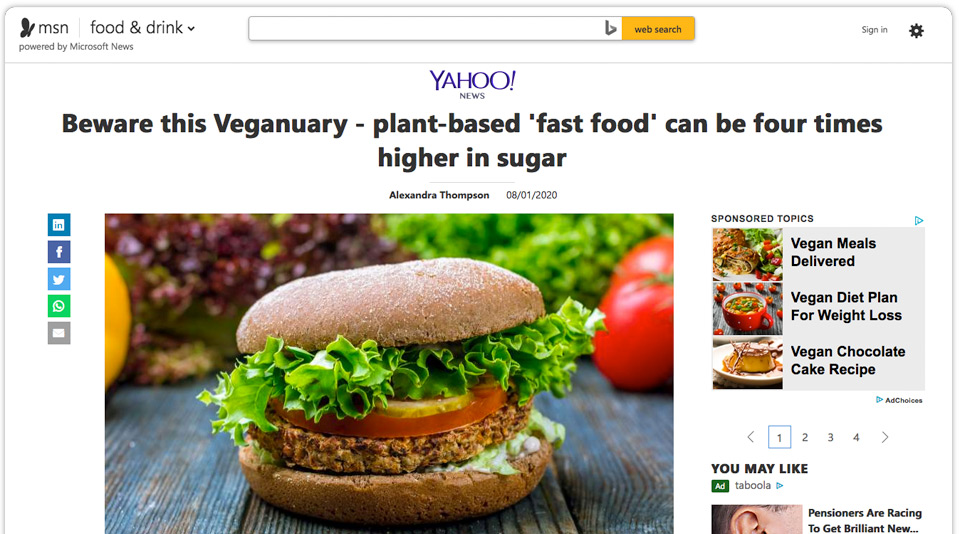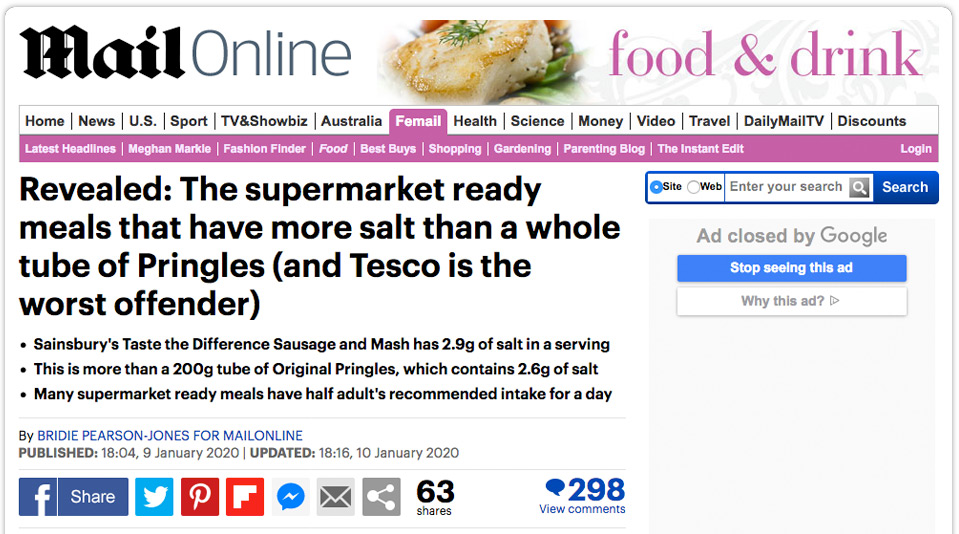 Results
Increase in referring domains
OBJECTIVE
As an agency, it's not enough that we just build great campaigns for our clients, we need links too! So over Christmas the team had a bit of time to work on our own campaign - the perfect time to do some more reactive digital PR and newsjack Veganuary!
The team was already looking at the calorie content of supermarket meals, when they realised that no one had covered the high calorie content of our favourite vegan fast food. And the timing was perfect.
THE SOLUTION
With veganuary just days away, the team spent a couple of hours compiling data for the calorie and nutritional content of some of the most popular vegan fast food on the high-street including Subway, McDonalds and KFC.
The study revealed which of 2020's vegan offerings are the most unhealthy when compared to their non-vegan counterparts!
With this campaign, time was of the essence, to get the story into journalists inboxes just before Veganuary began.