Campaign
Ministerial Moving – Calculating the value of world leader residences
Campaign goal
15 guaranteed links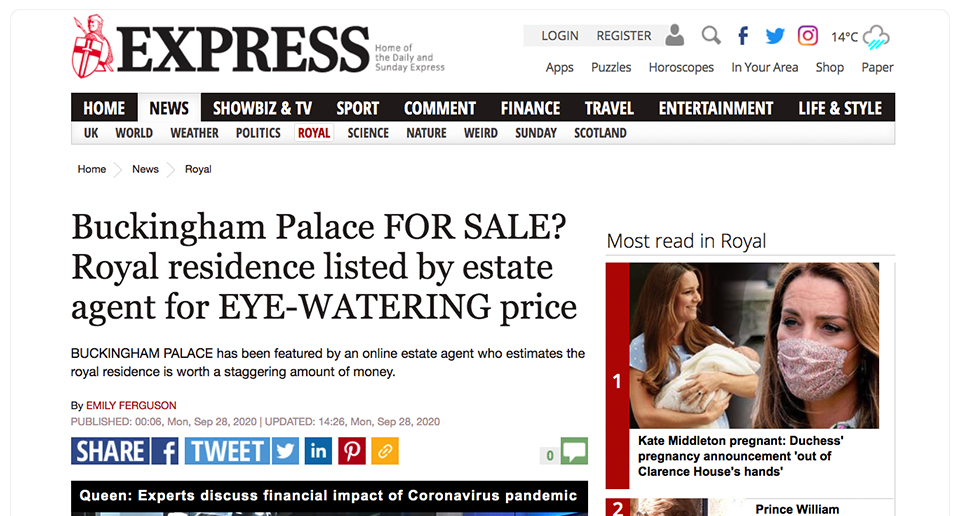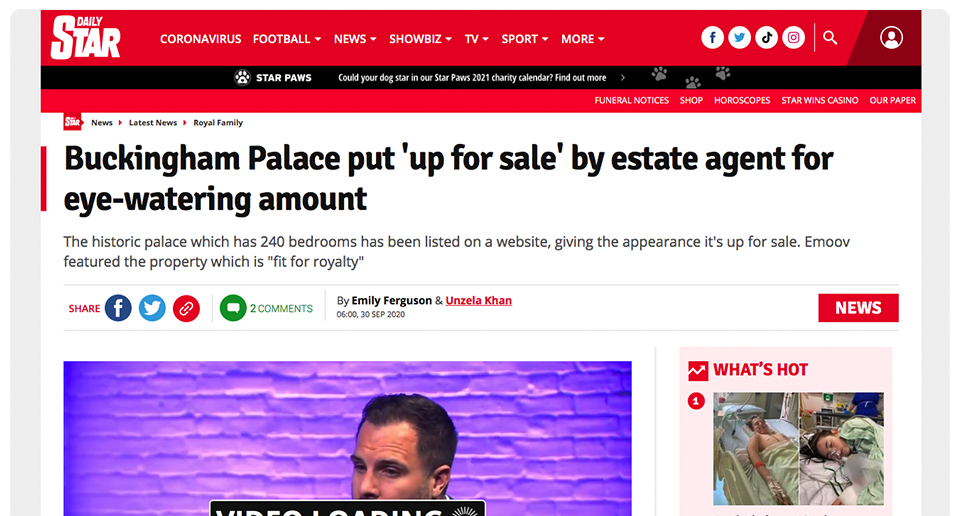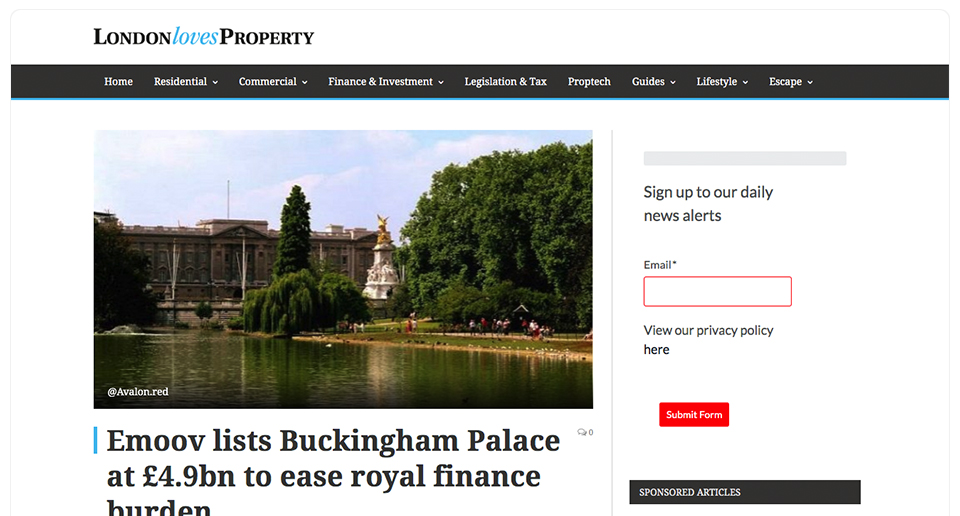 BACKGROUND
Emoov is an online estate agent that helps people find, sell and rent homes across the country. Their online only service offers everything from valuation to completion with competitive packages to suit seller needs.
OBJECTIVE
As the online estate agent occupies a growing and highly competitive marketplace, they required a digital PR campaign that was going to help them get in front of a much wider audience and build links from relevant and authoritative sites.

We wanted our idea to be fresh, unique and have broad appeal to attract interest from national, international, regional, lifestyle and property based publications.
THE SOLUTION
Could you afford to live in Trump Tower or 10 Downing Street?

To find out we looked at the residences of 20 of the most powerful leaders in the world to see which were most expensive. The valuation experts at Emoov worked how much each residence would cost to buy if it were to ever go onto the market!

With Buckingham Palace valued at the highest price, we had the opportunity to create a stunt, where Emoov created mock particulars for the Palace where people could 'Show interest' in purchasing it. They created a competition to run alongside it, where people could guess the purchase price.
THE RESULTS
The campaign was picked up by tier-one, national, international and regional sites across the UK, as well as relevant property sites discussing the findings from the rankings.

It also had a second wave of links and coverage when the Buckingham Palace 'for sale' stunt went live, generating coverage around the world.

The Buckingham Palace 'For Sale' stunt was featured on the French national news