As Instagram influencer marketing becomes a more credible way to make serious money, weeding out fake influencer accounts can feel a bit like a game of Whack-a-Mole. Here we talk you through the easiest ways to spot a faker and the steps you can take to make sure your brand doesn't get taken for a ride.
Being an Instagram influencer is great. Perks include fans, events, holidays, freebies, creativity, freedom and (if you're lucky) cold, hard cash.
The problem is that getting there takes time. To attain even the status of "micro-influencer" (5k-100k followers) takes at least a year. That's a year of full-level commitment, posting every day, blogging, attending events, getting the perfect shots and being active in the Instagram community – often while working and living normal life.
Fake it without having to make it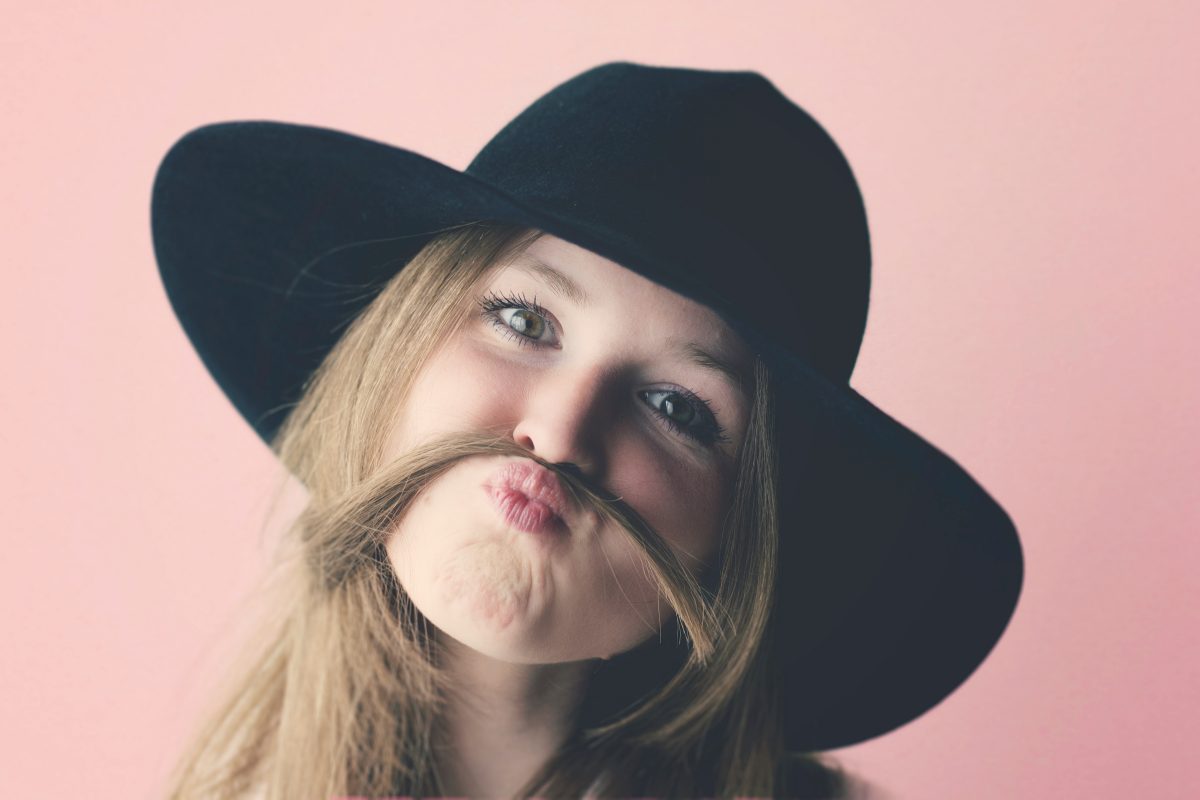 Like most things, where there's money to be made there are people willing to try anything to cheat the system. As a result, fake Instagram accounts are becoming a big problem for brands.
It's alarmingly easy to fake an Instagram following – plenty of bloggers and journalists have had a go and the JBH team even dabbled ourselves back in the summer.
This means that there are tons of Instagram accounts out there with fake followings – including influencers who don't exist at all. While the more professional cheats might hire a model to pose for photos, most fakers keep things nice and generic with free stock images.
Pair this with a few thousand bought "followers" per day from websites selling other fake Instagram accounts and you've got yourself an influencer, ripe for the picking by brands desperate to pay big bucks for that all-important word-of-mouth.
While it's not likely that the big fish (100k+) are gaming the system like this, micro-influencers are where it's at on Instagram right now. Research shows that accounts with smaller followings prompt higher levels of engagement. Brands know that these accounts are a smart investment.
Obviously, none of this is good. PRs, brands, bloggers, influencers and the public buy into Instagram influencer marketing specifically because of how authentic it is. Add fake, money-grabbing accounts into the equation and the whole market is screwed.
So what should we be watching out for?
Instagram Red Flags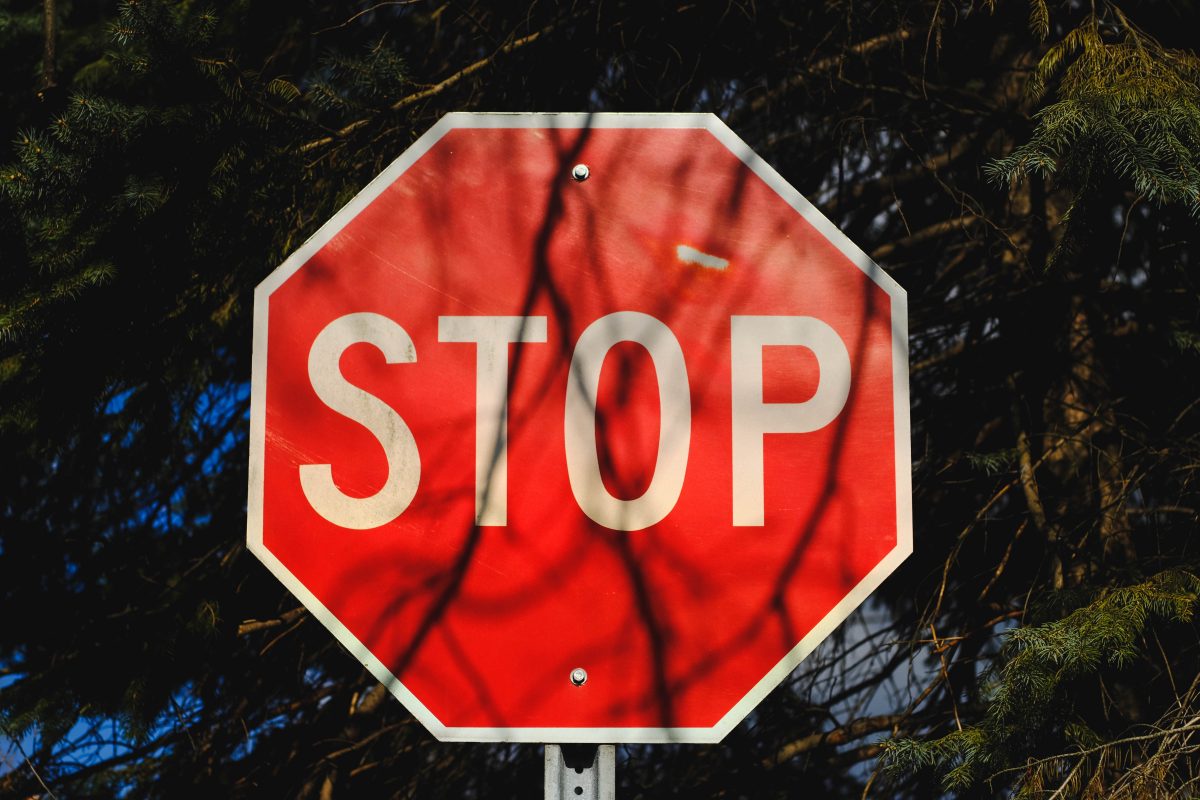 Poor-quality content
You'll usually be able to spot a dodgy account by the quality of the content. To know that Amber Fillerup-Clark is a real influencer you don't need to look any further than her beautiful photographs and commentary. Fake influencers will usually write one or two words followed by a bunch of lazy hashtags.
Engagement groups
To stay relevant, influencers need to pop up on people's feeds. This requires lots of juicy comments. In order to keep up with social media's ever-changing algorithms, a high percentage of bloggers are members of 'engagement groups' – a mutual-back-scratching type operations where you comment on my picture and I comment on yours.This is actually ok in theory, it's how most influencers get started. If they are in one or two small groups generating less than 30 of this type of comment per post, it shouldn't have too much of a negative effect. Any more than this and the account becomes depthless, scoring comments and likes to the benefit of no one in particular. Look at the nature of comments on an influencer's posts, not just the volume.
Follower spikes
Sudden spikes of 1,000, 5,000 or 10,000 followers are a dead giveaway. To put this in perspective HudaBeauty has 22m followers and gets around 5000 new followers per day. Your average blogger or influencer gets 0-200 followers per day. If a blogger with 30,000 seems to pull 10,000 new followers out of thin air seemingly overnight, you know something is up. Likewise, if it looks like someone is quickly following or unfollowing large numbers of accounts this is the first sign of follower tools and bots.
Dodgy followers
Take a look at the "followers" who have liked their pictures. If they look anything like this, they're probably a big, fat faker.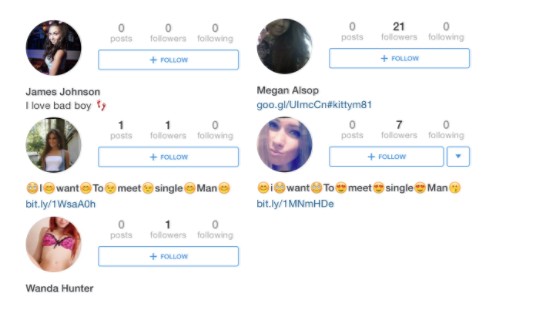 How often do they post?
If an account has too few posts for a large following, or sporadically posts at odd times, something ain't right.
Rates of engagement
If likes stack up slowly at first and then spike by 1,000 in one go – it's pretty easy to spot a faker. A good rate of engagement for a micro-influencer is between 2-6% with smaller personal accounts usually falling at around 8%.
"If you have 90k+ followers, 100+ comments and 4000+ likes on EVERY picture; your engagement % = +5%!!! Congratulations, you have an engagement rate higher than Barack Obama!" (Naomi D'Souza)
Bot behaviour
Watch out for repetitive interaction and generic comments – especially those loaded with emoji.
Still not sure?
Ask for their stats, impressions, reach etc. This is their business, any influencer worth his or her salt won't mind sharing these figures with you.
Fake accounts ultimately contribute to a false economy where prices go up and value goes down. Watch where you're investing your money and make sure you report fake accounts to the powers that be wherever possible.