Last night we spent an unforgettable night celebrating with our awesome clients Reed in Partnership at the CMA International Content Marketing Awards where we were up for two awards for our YESldn campaign.
We're absolutely thrilled to have received Gold in the Best Social category and Silver in the Best Video – Series category. We were so excited to be shortlisted and have our big night out we didn't dare to hope that we could place – let alone win!
Hearing our lovely host Katherine Ryan announce us as the winner of the Gold prize in the Best Social category really was a magic moment. When Katherine said that the winning team had produced big results on a small budget realisation and excitement flooded across the table and when we finally heard the name of our campaign we just went crazy!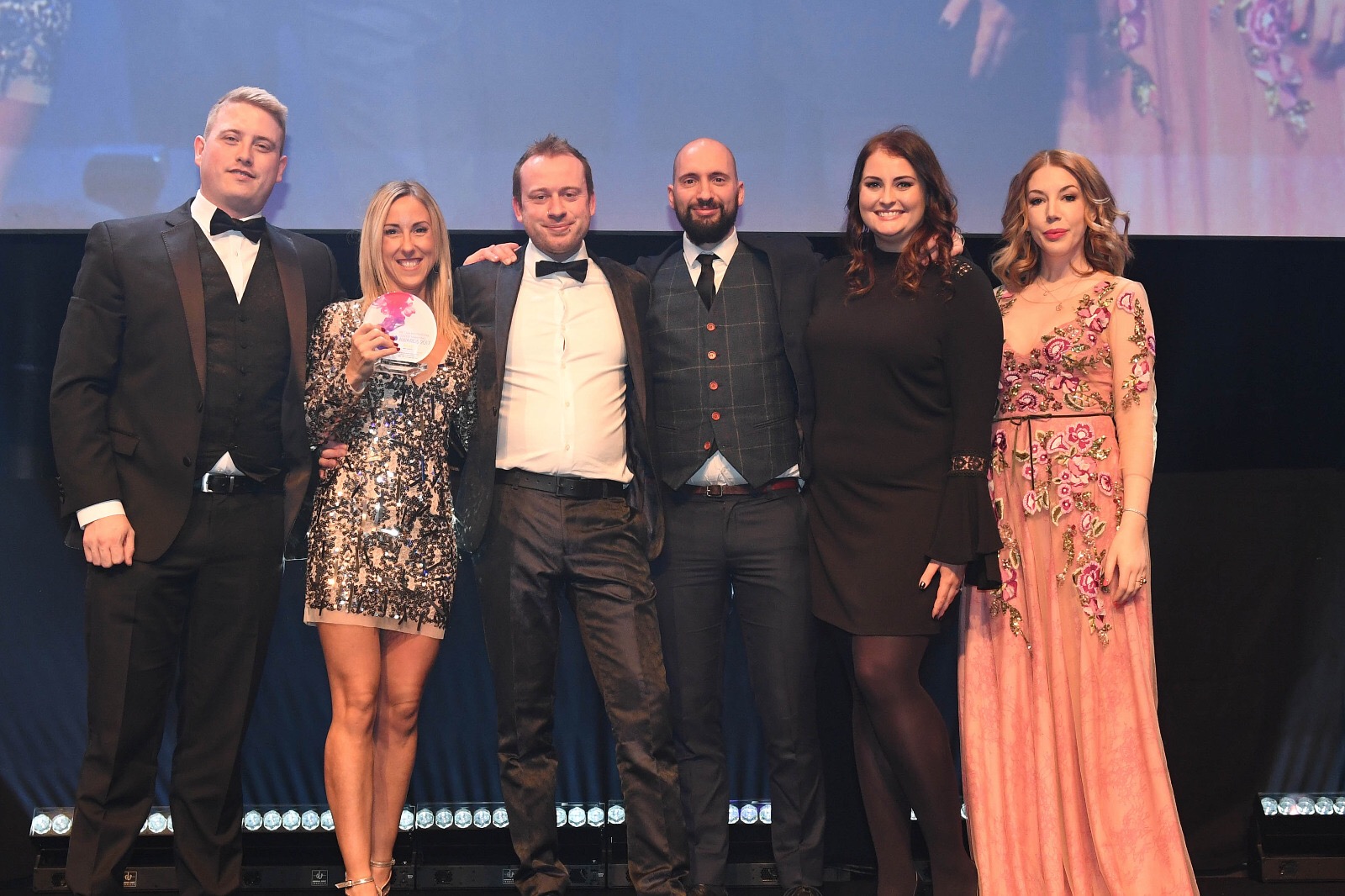 This was a campaign we are exceptionally proud of. We are a small team competing in an arena populated with some hugely successful agencies and global brands. Being recognised for what can be achieved with a little creativity feels like a big win for the little guy.
The CMA had this to say about our achievement:
"JBH were tasked with delivering a campaign that would inspire the target audience to sign up to the YESldn programme via the campaign website, driving a surge in sign-ups and creating awareness of the service. With a limited budget and hard-to-engage audience, the content agency chose online comedy trio The Wall of Comedy to film a series of videos showing extreme, funny scenarios that could be related back to common job-related anxieties.
The results thrilled both client and agency. Facebook video views topped 650,000, with over 4,600 engagements, while overall reach came in at almost 2.5m. More importantly, sign-ups to the YESldn service increased by 1,425% as a direct result of the campaign.
The judges were unanimous in giving this entry Gold, thanks to its "outstanding results on a low budget and fantastic resonance with the audience." Iris's work for adidas pops up again to claim Silver for its Neo Snapchat campaign, which the judges called a "fascinating creative solution that overachieved on its KPIs," while MEC Wavemaker grab Bronze for their #Wimblewatch campaign for Evian, deemed a "fresh approach to Wimbledon content that has great brand synergy.""
All that was left to do was celebrate and we partied the night away in style. The Content Marketing Awards are something else, the room was buzzing with positivity and it was great to spend the evening in the company of so many accomplished creatives.
With a set of matching sore heads we're back in the office, excited about our success and what it might mean for the future of our agency.