Influencer Marketing in 2017
Influencer marketing is getting more popular by the day – one recent survey discovered that 84% of marketers were planning to run at least one influencer led campaign in 2017. Although the term influencer marketing is becoming well known, there's still a grey area when explaining what an influencer actually is, and what constitutes influencer marketing?
A survey carried out earlier this year of 1,000 children aged six to seventeen found that 34% want to be a YouTube personality when they grow up. A further 18% said they'd like to be a blogger and stated that being creative and famous were reasons for their choice.
Dreams of Insta-stardom
Although the JBH team are fairly settled in our careers at this point, we thought it's never too late to try our hand at something else – becoming famous bloggers!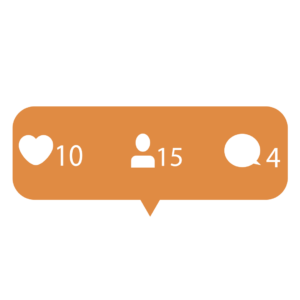 With stardom in mind, we began looking at ways to 'break the internet'. We wanted to see how easy it would be to achieve celebrity status on Instagram. The rules were simple, there were no rules! Our goal was to get people to follow us and rack up as many likes as possible, and we could do this through building niche communities, posting stunning pictures … or buying likes from a soon-to-be shut down Malaysian website.
How we got on …
The first week was a real eye-opener, so much effort goes into running an Instagram account and it got a little hectic to say the least. To organically grow an account, you need to constantly be liking/commenting as well as sharing great pictures – which is rather difficult when you have a full time job.
The first week saw Andy race ahead and become the first to hit the 500 follower milestone (we're still unsure as to how this happened as he'd only put five pictures up) but never mind ?. The rest of us trickled along, often getting close to 200 likes per post. Not quite the Insta-stardom we'd initially set out for, but a real insight into how much work goes into running these accounts.
Conclusion
Although it would have been nice to become Insta-famous and travel the world attending launch events and getting freebies – we wanted to take part in this challenge, so we could all understand what's required to be an influencer in 2017. The constant battle to stay on top and remain at the forefront of your particular sector – then there's the 'engagement vs reach' argument. Ideally you'd like to grow your audience whilst maintaining engagement levels (between 2% – 6% is considered good) – or you can go down the volume path and undertake the 'follow-unfollow' routine or purchase 1,000's of followers with the hope of people seeing a high follower count as a good enough reason to follow you.
All in all this was an interesting challenge and it definitely helped us understand what influencers go through on a daily basis – spending so much of their time interacting with an audience, as well as getting out in the real world creating content.