New year, new resolutions! Where is learning about digital PR on your list this year? Are you already attending online talks and meetups? Are you regularly reading blogs and tweets to keep in the loop? Here is some inspiration for other sources of information about digital PR news, techniques and updates.
Digital PR Podcasts
Put your Kindle away and get the headphones out: podcasts are on the rise. The trend has been noticed for a few years now and it is only growing. No topic remains untouched when it comes to audio content, digital PR is no exception. Pick one of the below podcasts and get on a binge listen!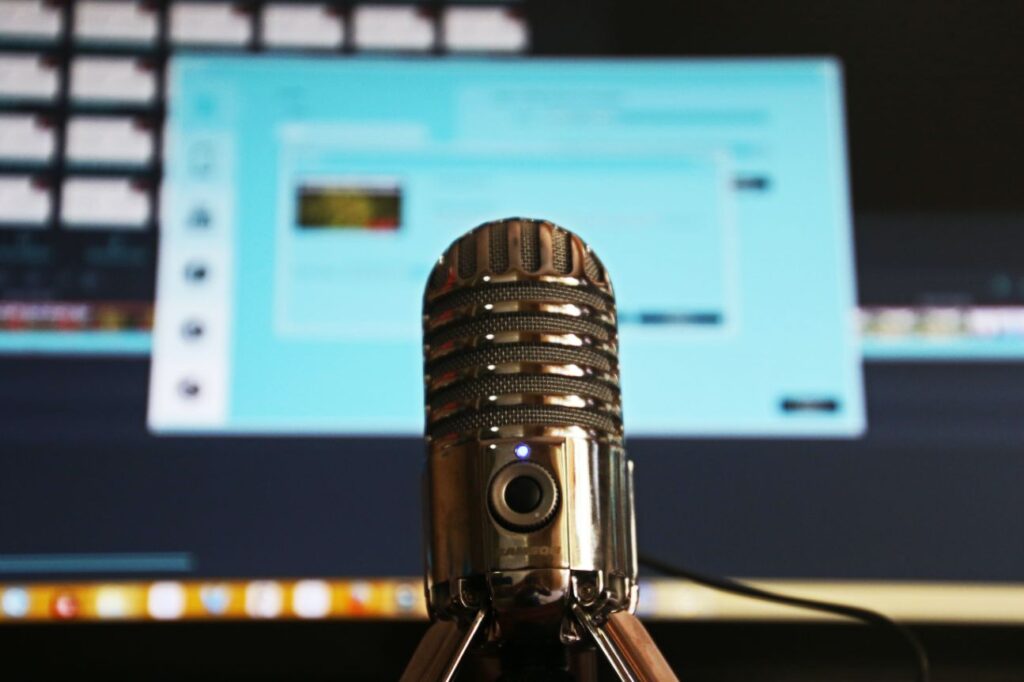 Photo by Magda Ehlers from Pexels
OutSpeech
Hosted by Impression, OutSpeech provides monthly insights into trending topics and campaigns from the digital PR world. The podcast is still young, and Impression are looking for guest speakers. Previous topics covered the history of link buying and compared traditional and digital PR.
On the Media
Brooke Gladstone and Bob Garfield host this weekly podcast. In On the Media, they look at current issues and worldwide trending topics. They get into details of all those things that spark interest across the media. For their approach to brave conversations, they have been awarded a Peabody Award.
PRMoment
The founder of PRmoment, Ben Smith, regularly interviews experts from the UK digital PR scene. There is no fixed schedule, but you can expect at least two episodes a month from Ben. Recent topics covered automation in PR, pandemic recovery strategies, crisis communication and mental health in PR.
FuturePRoof
In this podcast, you can listen to conversations between Sarah and Stephen Waddington as they discuss anything related to public relations, marketing and social media in FuturePRoof. Publication seems irregular. We counted 7 episodes in 2020. Topics related to current political events such as the US elections in November, how PR can help with crisis management, social responsibility and business, and how PR and communication teams navigate through the challenges of 2020.
The Stream
What Allison+Partners provide in The Stream is more than podcast episodes. Mixed in with text content, they provide regular insights into the latest news and trends in media and marketing. Recent podcast topics covered the purpose of branding, international campaigns and influencer marketing.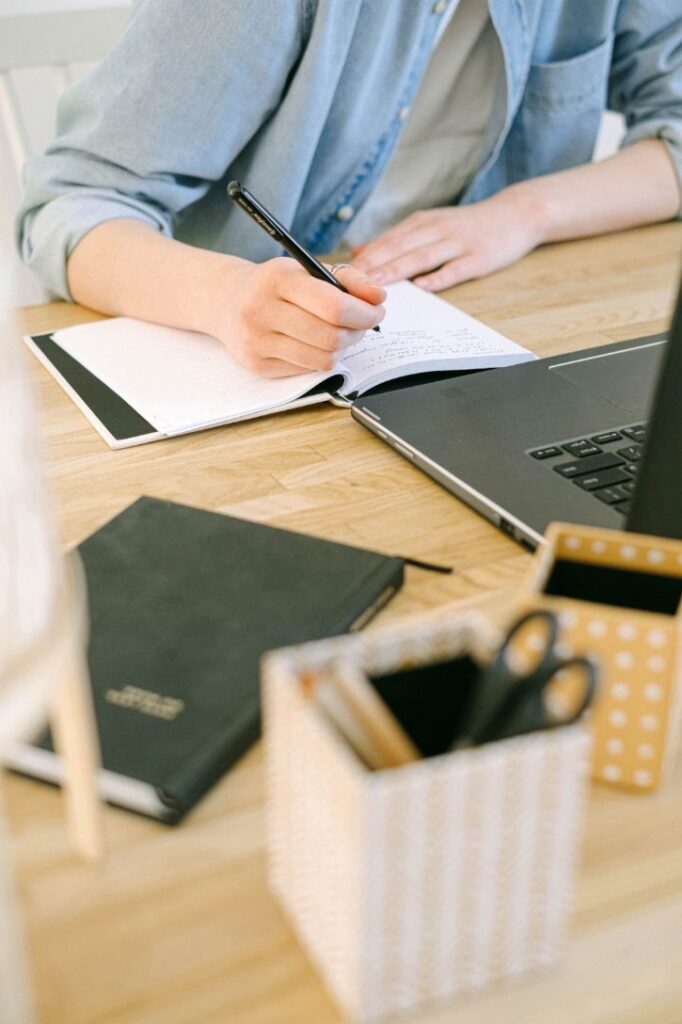 Photo by Ivan Samkov from Pexels
Digital PR Webinars
2020 has certainly been the year of remote everything. Webinars are one type of content that benefited from the rise of virtual learning.
Missing Link
At JBH, we launched the Missing Link in 2020 – our bespoke regular webinar for all things digital PR. We learned from journalists and digital PR experts, shared tips and techniques about pitching in the changing climate in 2020 and we have a lot more to come.
Amongst digital PR agencies, we could not find many others providing webinars. Impression seem to offer them as well but focus less on digital PR than on SEO and general digital marketing.
One similar offer that we could count towards a series of webinars is Blue Arrays RemoteSEOmeetup. Before the whole world went remote, it was an in-person meetup in London and Reading with talks about anything SEO related. Within their remote offer, they also regularly welcome speakers that talk about digital PR.
PR databases
A good learning resource for all things digital PR are the tools we use on a daily basis. One tool that every agency relies on is a PR database and some of those providers also offer a series of webinars, e.g. Vuelio, Meltwater and Cision. They are well worth checking out but be aware of their self-promotion that might sneak in from time to time.
Webinar libraries
Webinars are often a one-time offer similar to conference talks and that is the reason why it is worth checking some webinar libraries from time to time. SearchEngineJournal, the ContentMarketingInstitute and MarketingWeek usually collect the best webinars from industry experts.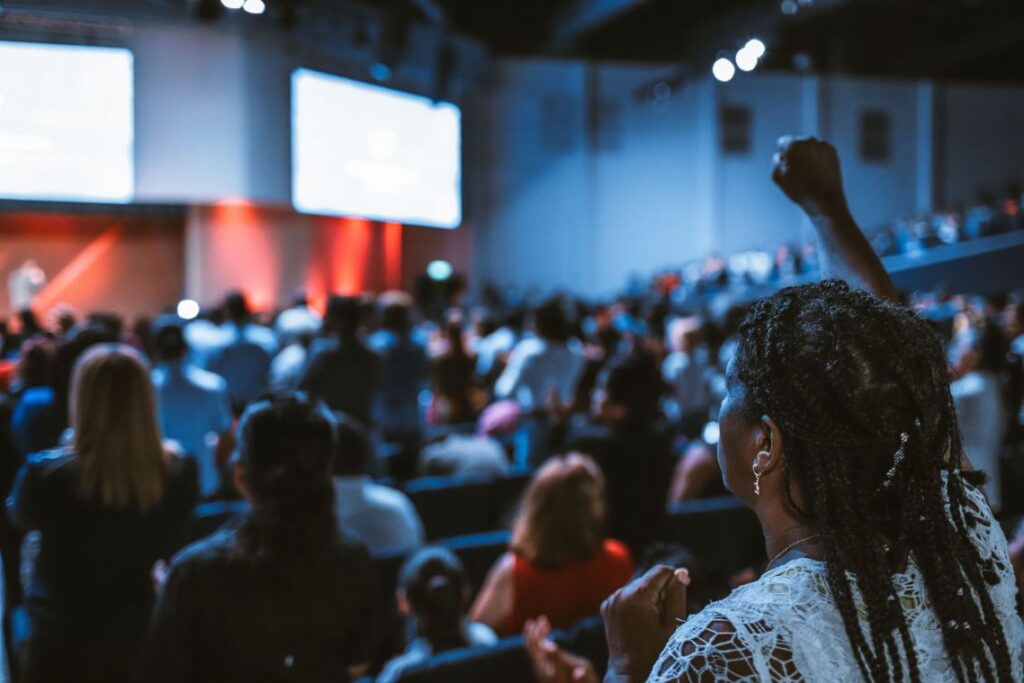 Photo by Luis Quintero from Pexels
Digital PR and SEO conferences in 2021
We are a bit reluctant with the conferences for 2021 as it still seems unsure how the year will unfold. In 2020 many conferences had been cancelled or moved online. This gave us opportunity to attend conferences we usually would not be able to attend, MozCon in July 2020 for example. It has also added a lot of insecurity and we are currently careful with investments in conference tickets for the year ahead, but these are our top picks for London SEO conferences in 2021.
BrightonSEO
It takes place twice a year in the city by the Southern coast of England. For 2021, the first BrightonSEO is scheduled for 25th and 26th March. It currently looks as if this one will be an online conference once again.
SMX London
SMX usually is present every year in locations like Paris, Munich and London. SMX London 2021 is scheduled for 18th and 19th May and will cover all search engine related topics. It is currently hard to tell whether it will be online or an in-person event.
Outreach Conference
The conference that was planned for November 2020 had to be cancelled, the next Outreach Conference is currently scheduled for 11th June 2021and will be held at The Congress Centre in central London. We hope to see some fellow digital PRs again in person by then.
SearchLove
It is almost a must on any SEO calendar: Search Love. The event that was planned for September 2020 had been post-poned. No new dates have been announced but it is likely to be in September 2021. We sincerely hope that in-person conferences will be safe to attend again by then.
UnGagged
It is labelled as the Digital Marketing UnConvention and a popular yearly conference in New York and London. UnGagged 2020 had to be post-poned, and like children on Christmas Eve, we are waiting for the announcement of 2021 dates.
Whatever the year 2021 may bring, stay tuned on digital PR!
Post published on Friday January 8, 2021