Whether you're a digital PR specialist working for an agency or working within a marketing team for a brand, you need to be on top of your online PR game for 2019.
Whether you have spent the first week of 2019 planning your digital PR strategy, or you're just looking for some information on the emerging trends in online public relations, we explore the trends we expect to see breaking through over the next twelve months and how you can incorporate them into your digital pr campaigns in 2019.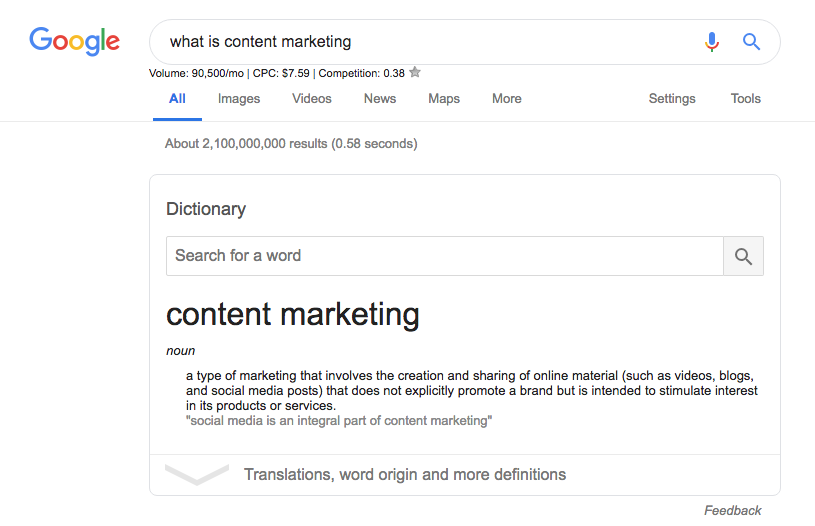 1. Position '0' and the mysterious featured snippet will become hugely important
A featured snippet is a hugely useful tool in any digital marketers arsenal, but you might be wondering if it's worth going the extra mile to secure position '0' status (spoiler alert: it most definitely is).
By securing a featured snippet, the algorithm has picked your page as the best answer to query the user is searching. Whilst the inner workings of the algorithm remain a mystery, we can be sure that the following can contribute to the likelihood of you getting a featured snippet for your brand:
Query based and long tailed keywords
Analyse your keywords and extract query based and long tailed keyword searches to base your content around.  
Top Tip: If you have a search function on your site analyse what your customers are searching for. This information is gold dust as it can give you a real strategic insight into the keywords you should be optimising your content for.
Build high quality backlinks to these pages   
Flex your digital PR muscles to build high quality and relevant links to the pages on your site that answer those questions. This all sends lovely, positive signals to Google that your content is the most authoritative and should be used as a featured snippet.
Find out more about digital PR for link acquisition, here.
Format your content & use lists and tables
So you've got your page containing the answer to your query, you've got some juicy backlinks pointing to the page so the next thing to check is the formatting of your content.
Top Tip: Make use of header tags all the way through your content to signal to Google what the important bits are.

2. News outlets will continue to hold content behind paywalls (but there may be a workaround…)
With many of the larger news outlets moving towards subscription based models and paywalls, there is likely to be some flux in the way that content is indexed by Google.
To give a bit of context, back in 2017, Google discontinued their 'first click free' (FCF) rule, and moved towards a 'flexible sampling' framework, allowing the publishers themselves to decide what content should and shouldn't be behind paywalls. We predict that during 2019,  we will see the roll out of a pay-as-you-go or pay-per-read model, where the reader can pick and choose which content they want to purchase.  
It will still be a sore subject for many online PR specialists who are working to secure indexable coverage for their clients, until Google figures out a foolproof way to include paywalled content within the index.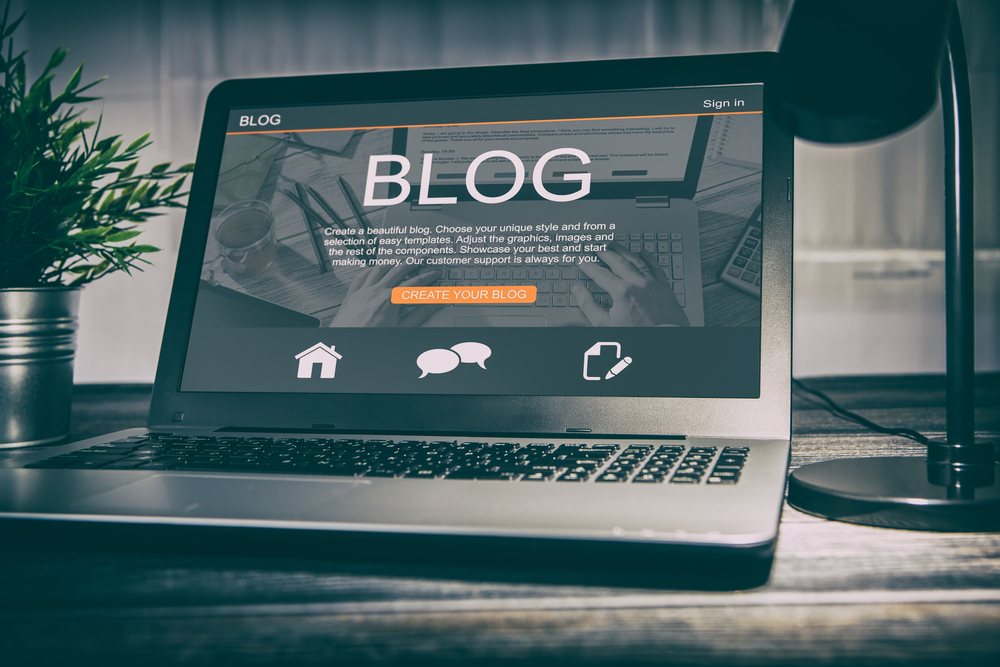 3. Onsite content will become integral to the success of outreach and digital PR campaigns
SEO is becoming more and more intertwined with digital PR, meaning that the outreach specialists are becoming more savvy when it comes to optimising their onsite content in order to give their offsite campaigns the extra 'oompf' their clients and brands are looking for.
Whether that's influencing organic traffic through featured snippets, or creating data led digital PR campaigns where publications have no choice but to link back to the raw data, SEO is becoming such an important tool for online PR and outreach specialists.
Think you have what it takes to work in Digital PR? Take a look at our careers page to see what vacancies we have on offer.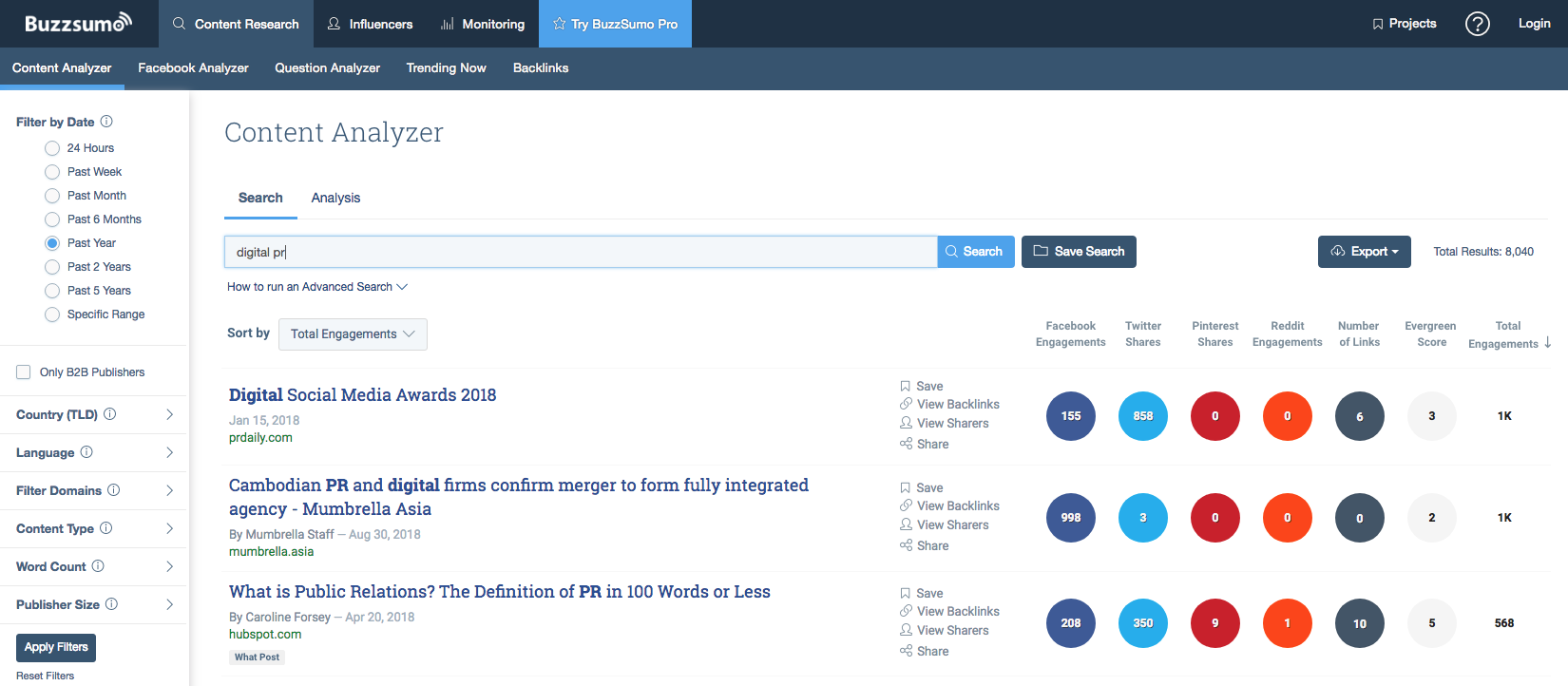 4. Technology and tools will be pivotal in scaling outreach and promotion
There's so much chatter about measurement of content and digital PR, but our prediction here focuses on the technology and tools that will help us scale our outreach capabilities.
From media databases such as Roxhill (who now have a really handy distribution service) to Buzzsumo which helps you discover the most popular content within your vertical, there's so many different tools to help scale the outreach and promotion process so you can increase the reach of your content.
We've mentioned a couple of 'paid for' tools above, but there's so many free-to-use SEO tools you can manipulate to ensure you're squeezing the most out of your outreach campaigns:
Twitter Lists:

Use these to identify key contacts working for your target publications

Google Advanced Search Operators:

Use these to pull out relevant publications to target with your content

Google Search Console: Use this to identify queries you're already ranking well for (and those you're not ranking quite so well for, too!)


5. Keyword research will hold more weight and serve to guide online PR strategies
Whilst you may already have a guide from your client or your brand on which keywords they would like to influence, there are likely to be more keywords you could target for a surprise win!
Some of our favourite tools for identifying these opportunities are:
Want to learn more about what the future holds for digital pr and content marketing? We asked 6 experts for their predictions.
Post published on Friday January 4, 2019