The world of content marketing is changing every day, new tools and technology are emerging constantly and the bar for high quality content continues to rise. Even with all these changes one thing is still certain, Content is King and it won't be giving up its reign any time soon. As content marketing changes and our approach to it evolves, we've caught up with 6 of the leading digital PR and content marketing experts to get an idea for what content marketing trends 2019 holds in store.
Check out their content marketing trends for 2019 below: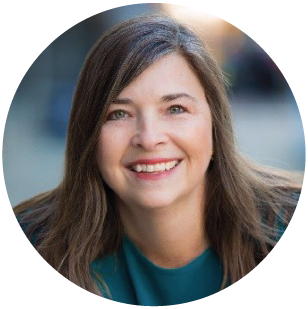 Michelle Garrett | Writer / Public Relations Consultant | Garrett Public Relations
Aligning your marketing channels
As we look ahead to next year, I see content marketing, public relations and social media becoming more closely aligned. These three cry out to be better integrated in order to get the most from each of them. Keeping them in separate silos limits their power. Brands who are able to integrate the three will see stronger results with less effort.
For example, a piece of content touting the results of a survey or research conducted by the brand can be leveraged for earned media coverage (= PR). That earned media hit can then be used as social media posts.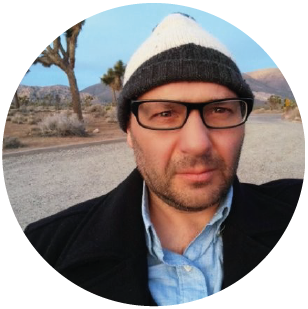 Ashley Norris | Consultant | The CMA
Action and Reaction
I think this year has been one in which brands have been forced to react to external events from changing policies to accommodate GDPR through to re-assessing their social approach in response to Facebook's news feed algorithm change.
This year, however, I think there will be fewer seismic changes, enabling brands to be more proactive. More will embrace social issues, hopefully in a subtle and supportive way.
Automation and Artificial Intelligence
I think we will begin to see more automation too as companies move from wondering what to do about Artificial Intelligence through to actually finding really useful applications for automation.
Long form content
At the same time I think brands will also look to engage with journalists in creating longform, sometimes challenging content.
There is a growing premium on longform now, words, videos and increasingly podcasts and I think companies will see significant returns in brand awareness by comissiong this type of content.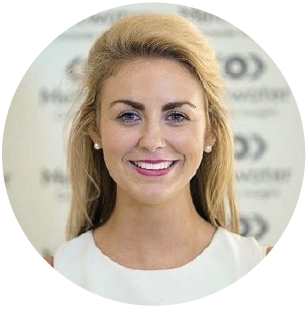 Perri Robinson | Head of Marketing, UK & N Ireland | Meltwater
Shift in marketing budget
There's no denying that the numerous social media algorithm updates rolled out in 2018 have impacted content organic brand reach. We've been forced into a pay to play world as a result and as soon as we start putting budgets behind campaigns, the need for ROI measurement becomes greater.
I predict that there'll be a shift in how marketing budget is traditionally allocated, with more emphasis placed on content measurement tools to help content marketers justify their spend (and existence) in 2019.
Shift in influencers marketing
Influencer fraud is rife right now. We've seen major brands such as P&G pull out of using paid for influencers to support their content marketing efforts due to ever-growing influencer trust issues. Consumers are also becoming more cynical over their favourite Insta account constantly posting #ad and "in partnership with" content too.
In 2019, I expect we'll see more brands (large and small) replacing paid for influencers with authentic brand advocates who are happy to share brand love due to their genuine passion for the company.
Greater emphasis will be placed on user-generated content because of this. That's not to say that paid for influencer marketing will cease to exist, but marketing departments will need to adjust how they measure what influence is (in order to combat influencer fraud) and also how they measure the ROI of influencer marketing.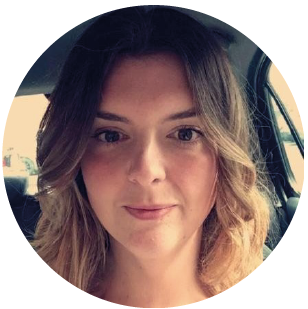 News outlets using a pay-per-read model
With many of the larger news outlets moving towards subscription based models and paywalls, I predict that the way that we both consume news stories and sell campaigns into news outlets is going to change drastically.
But just what does this mean from an online PR standpoint? Back in 2017, Google discontinued their 'first click free' (FCF) rule, whereby publishers were asked to grant access to one page of their paywalled content, allowing indexation. Google has since introduced their 'flexible sampling' framework, which allows the publishers themselves to decide just how much of their content they want to give away for free.
There is plenty of documentation from Google itself, explaining how to mark-up content that would be inaccessible to non-subscribers (using structured markup called JSON-LD). This helps Google to understand which parts of the content is included and which parts would not be visible within the publications 'flexible sampling' framework. Even with all this in place, we are still reliant on the news outlet implementing this in full.

One solution to this (and something I predict that we will see rolling out in 2019) is the pay-as-you or pay-per-read model, where readers would be able to decide on an article-by-article basis whether they want to commit to purchasing that piece of content to read.
Whether this is rolled out using Apple Pay, Android Pay or something else entirely, it would help to give consumers more choice and flexibility in the way that they consume news.
Whilst this would be a fantastic move for readers of news (as it could help to ensure that editorial quality remains high), it still doesn't really help online PR specialists who are working to secure indexable coverage for their clients. A small client mention, link or citation may not be included in the 'flexible sampling' framework.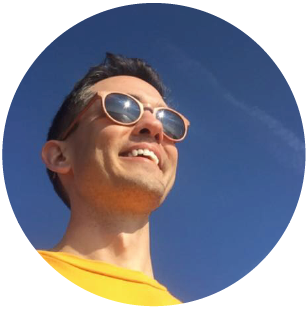 Adam Neale | Managing Director |

Bold Content
Aligning marketing goals and video storytelling
2019 will be the year of bold and daring strategies for the use of video. Especially in businesses use of documentaries.
Businesses have become familiar with the documentary format, having used it's techniques to tell case study stories, customer testimonials, explainer videos and the like. But the corporate documentary format is becoming familiar and audiences are used to seeing the standard talking head shot, cut with B-roll.
In order to grab attention brands need to try something different. It could be as simple as the use of creative editing techniques or adding a layer of animation or it could go as far as subverting the genre conventions.
Often, too little thought goes into what the video strategy should yield and marketing managers fail to see the potential of a truly standout documentary film.
As authenticity was the buzzword of 2018, 2019 will see the rise of experimentation to make brand content stand out from the crowd and that's where talented filmmakers come into play.
By sitting down with filmmakers to discuss their marketing goals and determining how they can be aligned with the potential for high quality non-fiction storytelling, marketing managers can open the doors to content creation that can find new audiences, change perspectives, raise awareness, start a movement and ultimately change lives.
The exciting thing about brand documentaries is the many different forms they can take. There's huge potential to tell great stories whether they are in the form of branded content about a subject that is unrelated to your brand, or in a piece of integrated comms about your brand, your founder or a CSR strategy.
The potential for positive PR, winning awards, film festival entries, should not be underestimated. The uplift in positive brand sentiment from a great short documentary film can be a powerful marketing tool.
Brands have to be brave enough to commission filmmakers with the remit of telling a good story. If they write a traditional brief they run the risk of inserting brand messages and diluting the story. Bland corporate messages and familiar testimonial videos lay down that path.
Especially in the B2B space where brands have traditionally relied on explainer videos, they now need to devote budget to making content that will reward the audience for watching. Content that will educate them, engage them, grab them and expand their worldview.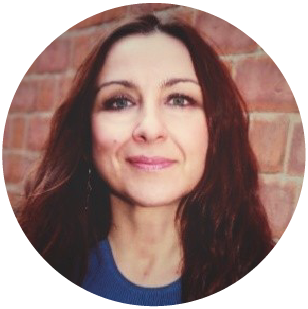 Liane Grimshaw | Founder & Managing Director | SupaReal
Branded content hubs
Although content has always been at the centre of forward thinking B2B marketing, its growth and proliferation has resulted in often inconsistent assets and fragmented content experiences. Large brands, especially in the B2B space, are starting to do something about this and here at SupaReal we see this as a core consideration for 2019.
Developing branded content hubs that support a single brand across diverse product and service offerings, and across numerous target sectors and international regions, is going to be a key trend for 2019. Housing all brand content in one place, in multiple formats and for all stages of the buying journey, will help brands better leverage their investment in content marketing, not least in building awareness and authority around the key topics they want to be know for.
Content marketing essentials for 2019
Looking ahead, it is clear that content marketing will continue to evolve and grow with the rise of new and more sophisticated technology. It's essential that content marketing strategies incorporate this technology in new and exciting ways to drive their campaign strategies forward.  
Want to learn more about content marketing? Read everything you need to know in our definitive guide.
Post published on Friday December 21, 2018