There are hundreds of ranking factors that determine where your website sits on Googles search engine results pages (SERPS). Most of them fit into three key areas, that if you improve you should see your site ranking higher for relevant search terms.
Technical SEO
Possibly the most important part of SEO is Google (or any search engines) crawlers being able to find your website. Without being able to find your site there is no way for Google to be able to show it in their search results.
Not only does Google need to be able to find your site but it also needs to be able to crawl the content on it. By scanning your site it can identify keywords and the topic of your site so it can be displayed in appropriate SEPRs.
You might look at your site and think because you can see everything on your site without a problem Google can too. However, Googles crawlers can only crawl text – this means any nice images, audio, or other media you have Google can't see.
This is where technical/onsite SEO comes in; it helps Google index your content.
Elements of technical SEO:
Navigation
Google crawls sites the same way you would – through the navigation and links. Ensuring all vital pages are linked (as text-only) means Google can find all of your important content and index it. Having internal links within your pages means that Google will also be able to find your less important content that isn't directly linked in the navigation such as blog posts.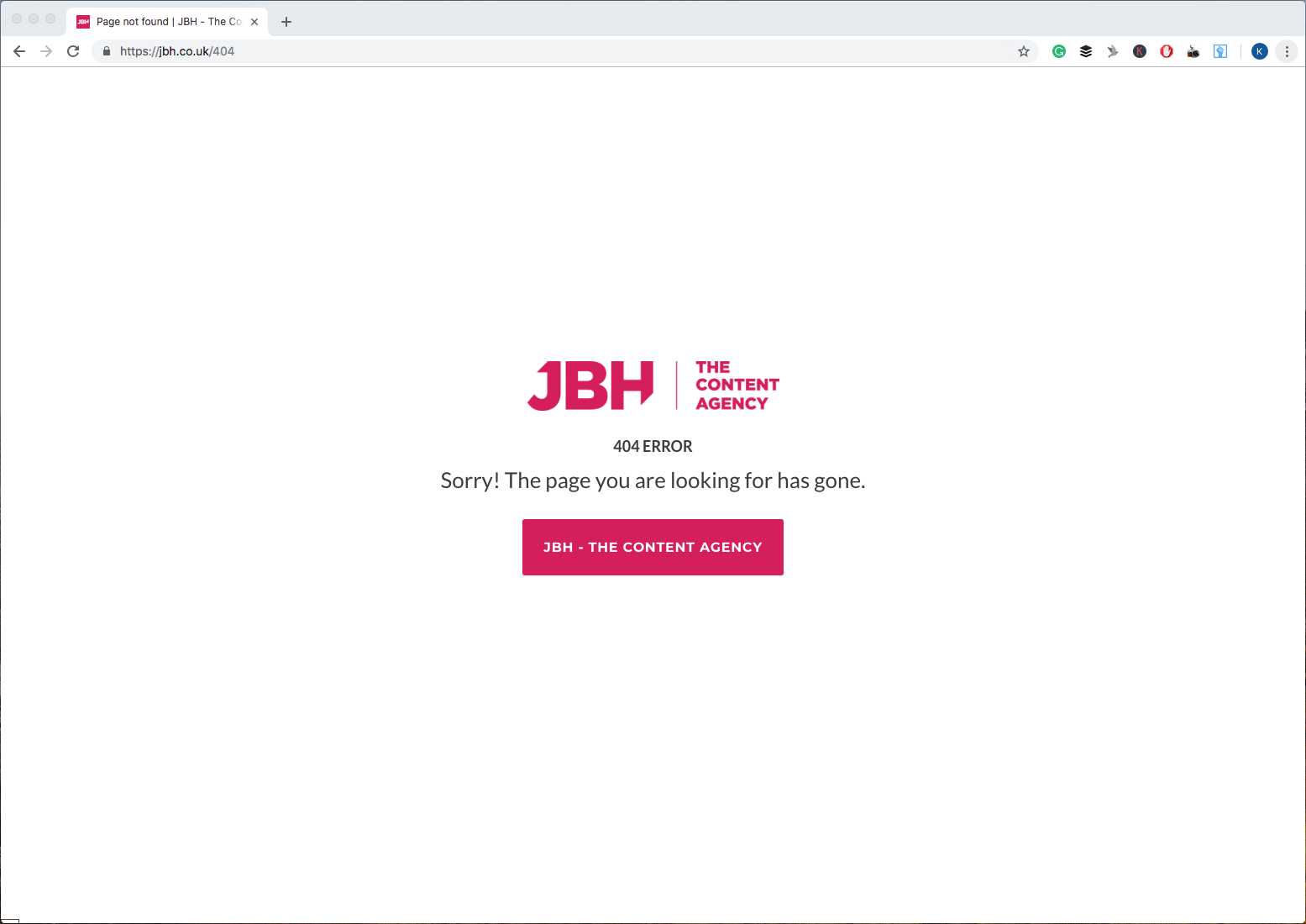 Links
Broken links can be bad for SEO but also for user experience. If you click on a link and get the 404 – 'Page not found' error then you need to redirect to either the new version of the page or an alternative page if that page is no longer available. This stops you losing valuable traffic and means once the crawler has clicked on that link it hasn't reached a dead end and can keep crawling your site.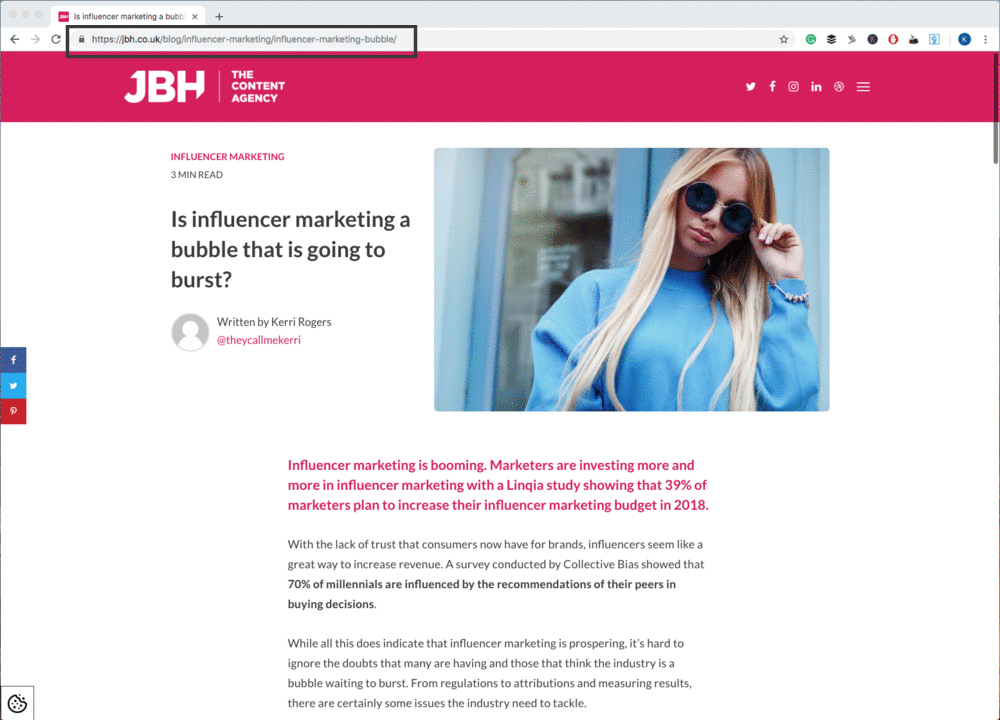 URL structure
Both search engines and your users don't like lengthy URLs or a URL that ends with a random string of characters or with a complicated structure. They are confusing and spammy; instead you should focus on creating sort, clear URL's that have the focus keyword of the page included in them.
Page load times
Page speed can have a huge impact on user experience; a survey conducted by Akamai and Gomez.com showed that nearly half of web users expect a page to load in 2 seconds or less, and they tend to abandon a site that isn't loaded in this time.
Not only is a slow site bad for your users but it is ranking factor for Google on desktop, and since July 2018 the Google Speed Update means its a ranking factor for mobile as well.
Content
Content is King – you're probably sick of hearing it, but it's true. Whenever you enter a search term into Google you are searching for content, this might come in different formats – infographics, videos, podcasts, blog posts – but its all content.
For SEO, content is what gets you visibility in results pages. This is because your content is providing answers to users search queries.
Regardless of what is being searched for the results are going to bring up some form of content. It might be different forms of content but it's all content; having content published is the only way to appear in search results.
While crawling the page Google determines the topic of the page so that it can display it in relevant search queries. It will also determine the quality of the page through things like page length and structure, with higher quality pages displayed higher in the search results.
Keyword research
Keyword research is a way you can optimise your content for search engines. It can help you attract high quality and relevant traffic that will be more likely to turn into leads and convert into customers.
By discovering what phrases your potential customers are entering into search engines when looking for products or services like the ones you offer, you can then target those keywords and include them in your content for better search engine visibility.
On page SEO
On page SEO helps Google crawlers understand the page it's on and mainly focuses on the words you use and where you use them.
Post title

: place your keyword as close to the start of the title as possible

URL

: include your keyword and remove your stop words

First 100 words

: finding the keyword at the beginning of your page helps Google know that the page topic is correct

Atl tags

: search engines can't see images so using your keyword in alt tags helps add SEO value to your images
Link Building
Relevance, expertise, and authority are key factors that Google's algorithm takes into consideration when ranking pages.
Backlinks can help you establish all three of these.
A backlink is content on another site that links to a page on your site.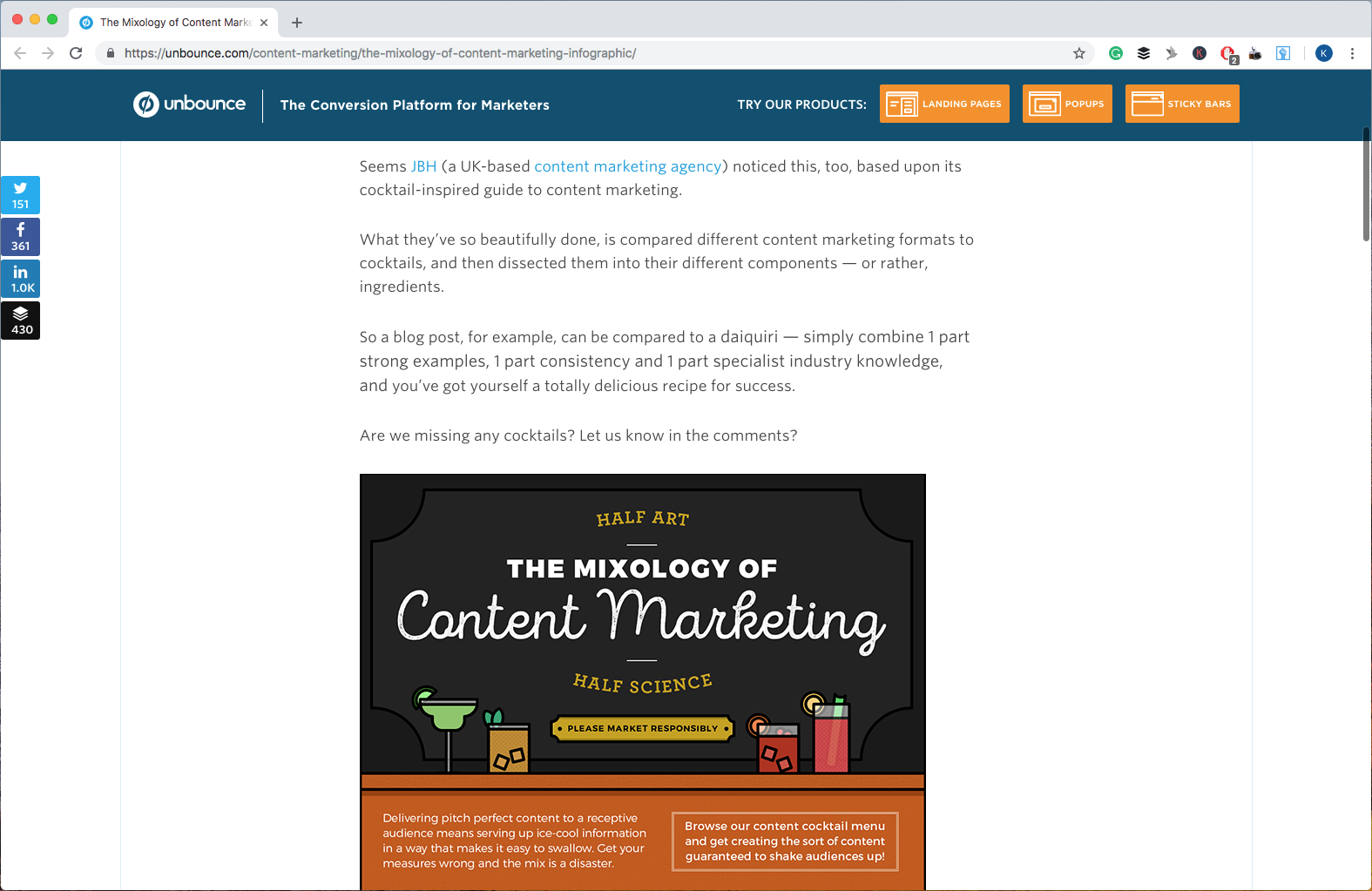 For example, the article above on unbounce features an infographic that our agency created so it links back to our site.
This link comes from a site relevant to ours (covering the same topic; content marketing) which provides more authority than coming from a random and irrelevant domain.
The more high quality links your site has the more of an authority on your topic you appear to Gooogle which is why when building links for SEO it's not about quantity but quality.
Ways to generate links for your site:
Organic links

: links that come organically from sites referencing great content you have created

Outreach

: contact websites and pitching them ideas for content that they will find valuable and feature on their site that you can put a link back to your own site in

Guest posting

: publishing a blog post on a third party website in return for being able to add a link back to your site in the post

Profile links

: many websites offer the ability to add a link when setting up a profile.
These elements are responsible for your sites SEO success, by making effort to improve each one of them then you'll start to see better rankings in the SERPS and in turn more high-quality traffic that will convert into customers.
Want to learn more about SEO and where it's heading in future? Check out our key takeaways from this years BrightonSEO conference.
Post published on Friday October 26, 2018