As Vero takes the App Store by storm, we give you the lowdown on the new social network and what it might mean for users and influencers.
Just over a week ago, Vero didn't even rank in the App Store's top 1,500. Today it's sitting at #1. Vero's unexpected boom has meant the app's servers have been overloaded with many users unable to post, follow or even sign up for an account. But what is it – and why is it so popular?
Launched as a photo-sharing app in 2015, Vero is being touted as the "new Instagram" – although it has several key differences: no ads, no algorithm and more user control.
The app is the brainchild of Lebanese billionaire Ayman Hariri, movie financier Motaz Nabulsi and venture capitalist Scott Birnbaum.
With the tagline True Social, Vero's manifesto claims: "People naturally seek connection. We created a social network that lets you be yourself. Hence the name Vero. Meaning truth."
What makes it different?
Although Vero's dark, masculine palette sets it poles apart from Instagram's white, millennial freshness, the way users post photos and video content is pretty similar: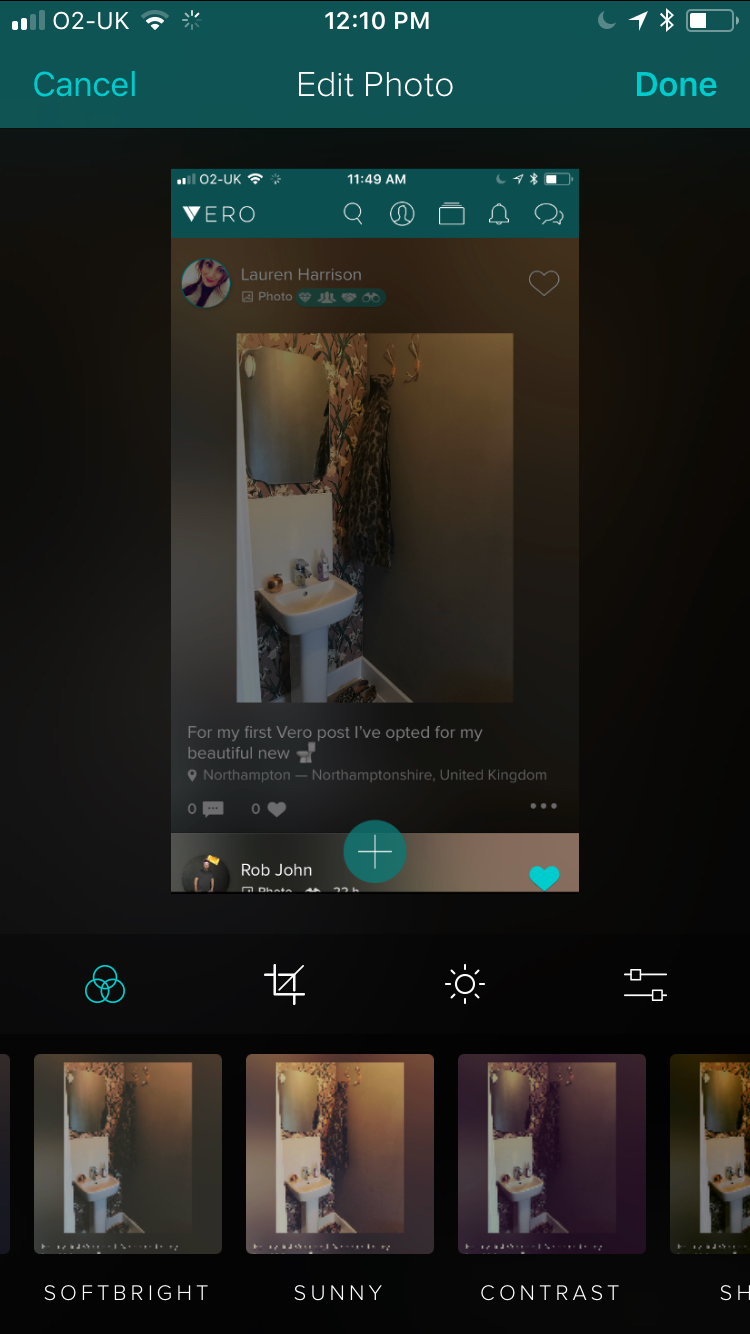 Yet the app's creators appear to have given serious thought to what other social networks are missing.
Authenticity
According to Vero, "Most social networks reduce everyone to a friend or a follower," encouraging us to "share only the parts of our lives we think are the most interesting." This is certainly true of Instagram, where our feeds are often made up of only the most polished, highly curated content. Vero challenges this, saying: "in real life, people are never presented with a one size fits all audience. We share different things with different people." The app lets you to divide your contacts into close friends, friends, acquaintances and followers, allowing you to quickly and easily decide who sees what.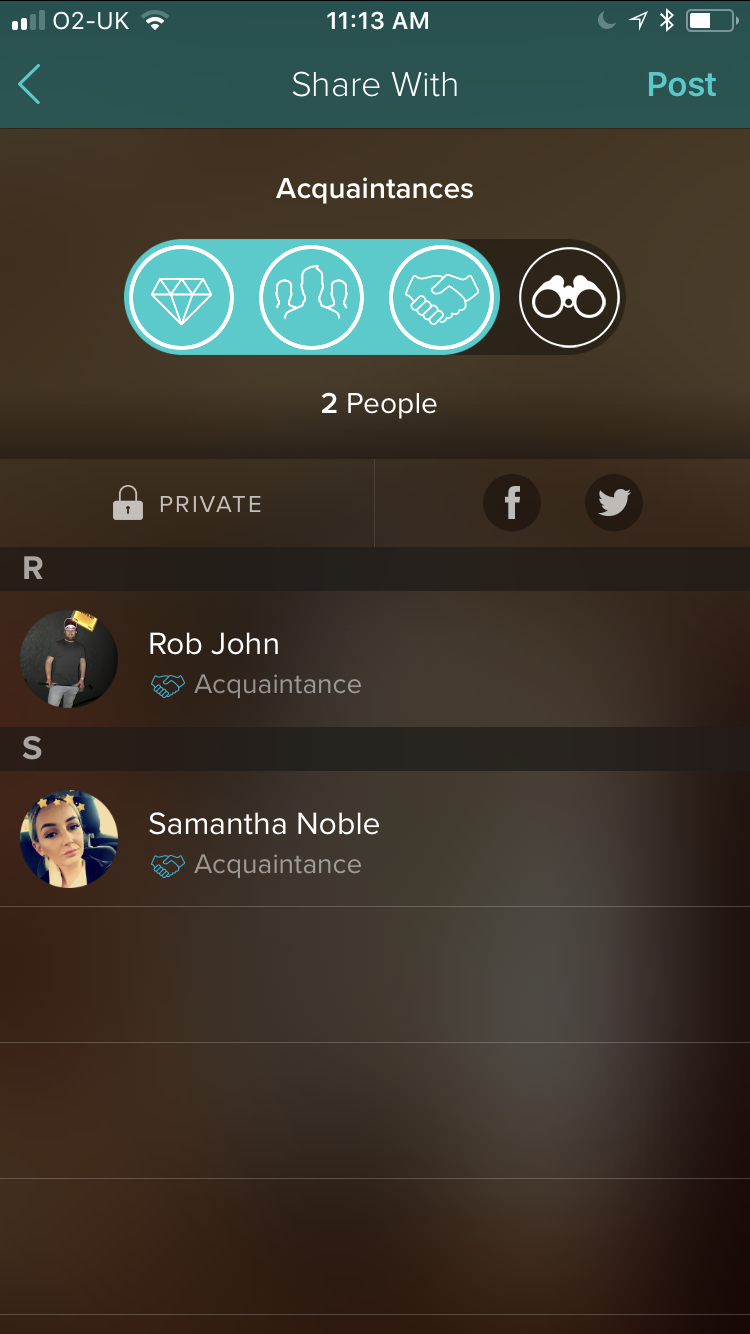 Flexibility
By allowing users to post everything from links to book and restaurant recommendations the app is attempting to combine the uses of Facebook and Instagram – making it a useful space for people to connect as friends, influencers, followers, creatives and people. You will be able to search recommendations on TV sh0ws, books, music and places from people you follow.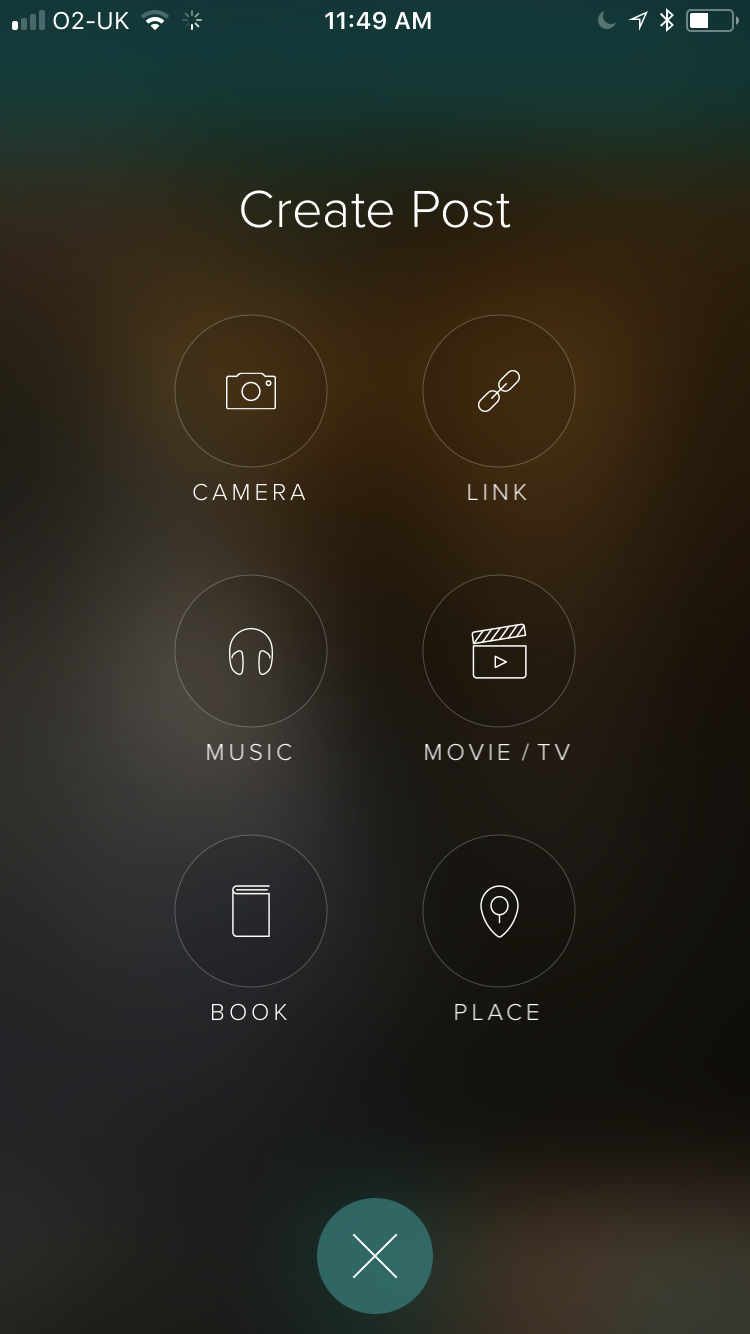 No ads
This is one of Vero's major selling points over its competitors but means the app will only be available for free to its first million users (hence the hype – hurry!) According to "We made our business model subscription-based, making our users our customers, not advertisers." This means that Vero will eventually be available for a small, annual subscription charge.
Reverse-chronological feed
Perhaps most significantly, Vero takes on Instagram's much-hated algorithm – designed to show users what (it thinks) they want to see by pushing promoted content and the accounts they engage with to the top. While great for Instagram's advertisers, the problems of this approach for users and influencers are obvious. We choose the content we want to see with the "follow" button – the algorithm means we miss out on content we wouldn't necessarily engage with. For influencers this is seen as unfair as it has a serious impact on their reach. Vero's feed displays content in reverse-chronological order, meaning the content we see is up to the minute.
So what does all this mean for influencer marketing? In these early stages, influencers seem very receptive to the idea and are signing up to Vero in their droves, citing the lack of algorithm as a factor. Does this mean that in the near future we could see a mass migration from Instagram to Vero as influencers from the "power middle" haul their bikinis and skinny teas to a platform where reach is more certain?
Will it lure users and influencers away from Instagram and Facebook?
This is the big question. Yes, influencers and users seem keen to get on board now but this has a lot to do with the free introductory period – we all get a touch of FOMO now and then. Only time will tell whether the app's creators keep their promises and stay true to their original vision for the app. There are no ads at the moment, but don't they all promise that in the beginning? If Vero is successful it will be interesting to see how other platforms respond. Will Instagram be forced to reassess its precious algorithm if it starts to lose its star power? Or will it add more features to emulate Vero, as Instagram Stories has Snapchat? Watch this space …
Post published on Tuesday February 27, 2018