We recently spoke to a host of digital PR experts to get their opinions on the industry and whether it's getting harder to make a splash. One of the people we spoke to was Brand Jack author Quentin Langley. Reflecting on PR tactics of the past and present, Quentin brought up something interesting about the traditional practice of kite-flying.
Hang on, what's kite-flying?
An old technique used to gage perception, kite-flying goes like this: a communications professional speaks to a journalist regarding an 'on the fence' issue. The journalist runs with the story and it gets published. The PR team then sit back and monitor how people feel towards the story. Are they outraged? Are they pleased? Did they even notice? Then, based on the outcome, you know the risk of the the policy and whether you should back it, or refrain and save yourself and the campaign the potential damage.
Is it still being used today?
Glad you asked. Someone putting out polarising news that either infuriates or delights people – sound familiar?
In Quentin's words, President Donald Trump "flies about 28 kites by the time most people have woken up and had their breakfast!"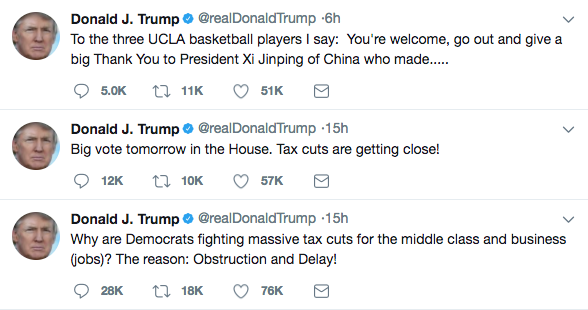 Thanks to social media, it seems that kite-flying is alive and well – particularly at the White House. Whether you love him or hate him, admire him or despise him, in this instance at least he's doing something right.
Trump takes to social media and releases his kites into the sky, waiting for the hundreds of millions of potential viewers to shoot his kite down, or bow before its magnificence.
One thing we can be sure of, his team of experts will be there crunching the numbers and determining how people feel about each individual topic, whether he listens to them or not … well, that's another matter.